These wonderful eco-friendly 3D wall panels are made by WallArt and they are absolutely fantastic and easy to install. Introduced in Europe in 2010, these wall panels are made out of recycled sugarcane bagasse. According to the company: "The eco friendly 3d wall panels are made out of the fibrous residue of sugarcane. The raw materials used for our wall panels are 100% recycled, compostable, and is therefore 100% biodegradable and contribute to the sustainability of the product."
These amazing wall decorations come in twenty different designs, providing a wonderful option for any home. It is also possible to paint them, allowing them to be tailored to your home design.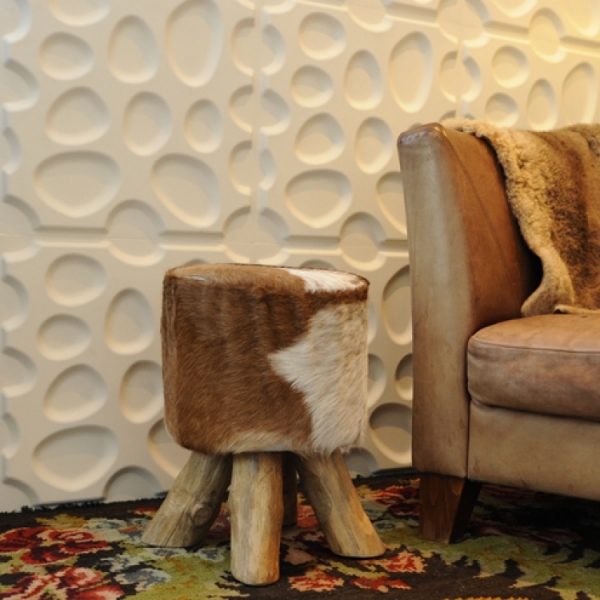 We adore the designs of these wall panels. This first design is called Pebbles. The shapes in the pattern are positively gorgeous. It would look fantastic in a home with coastal décor or a contemporary lake house.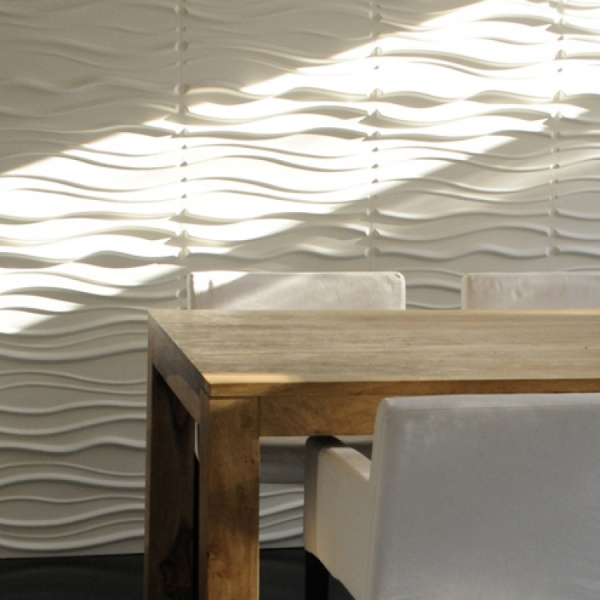 This second pattern is called Sands. We love the different size of the lines in this particular design, they add a significant amount of interest. This design would look fabulous painted. We see a wonderful deep red, a light brown, and a navy blue. If you wanted a modern design, it would look just as beautiful in black and white.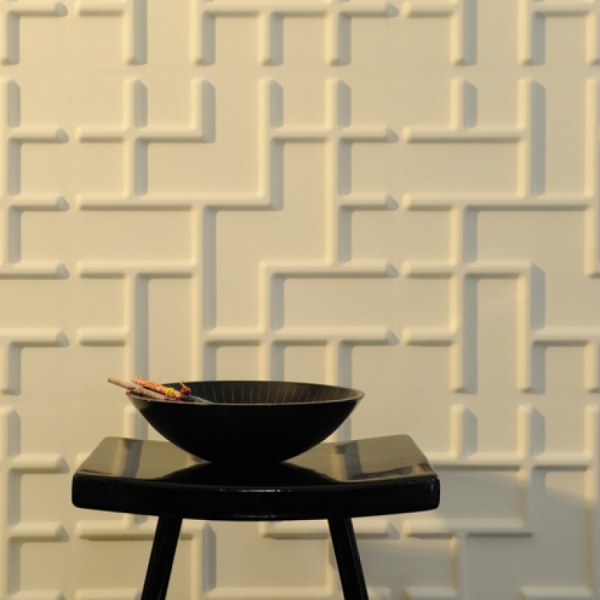 Tetris is the kind of design that can be fun and funky or modern and sleek. We would definitely go multi-colored with this one, leaning towards the fun and funky side. The colors of the rainbow would be delightful with this pattern.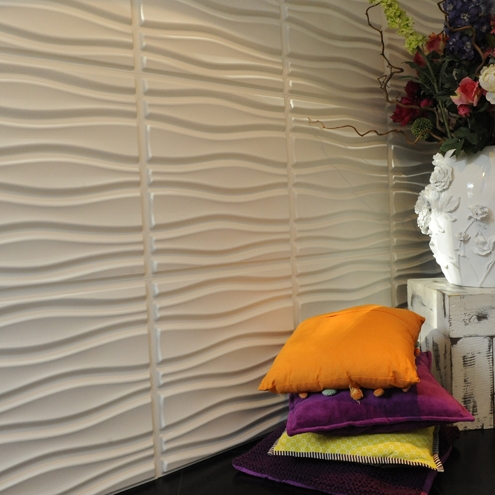 Flows has a serene feel to it, bringing a bit of peace to your home décor. With this one, we'd either go stark white or pitch black.
These 3D wall panels add instant oomph to home design. We love that they are easy to install, easy to change, and of course, eco-friendly.