A staircase can make or break a home, especially if it's in sight of the living and entrance areas. Every aspect of the home could be absolutely fantastic, but if the staircase is not maintained, or the stairs design doesn't complement the decor of the home, the stairs can look woefully misplaced.
So, in order to avoid this horrible fate, here are some creative and center-stage worthy staircase designs by Bisca.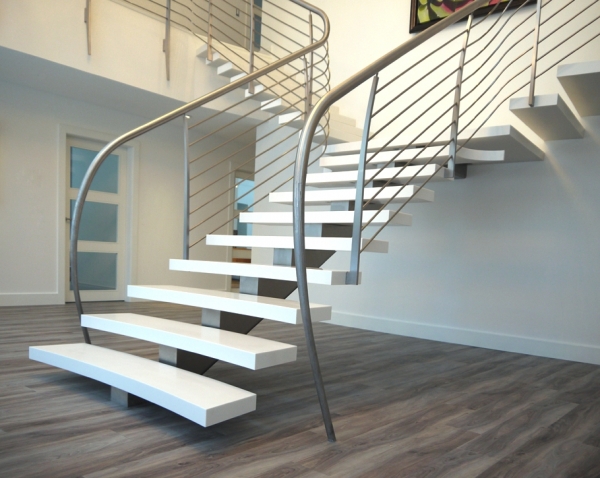 This contemporary stairs design is gorgeous. Decked out in white and gray, this modern staircase is made of steel and Corian. Corian, which is usually used in bathrooms and kitchens, is a solid surface material, created by DuPont. It is made with Acrylic Polymer and Alumina Trihydrate (ATH).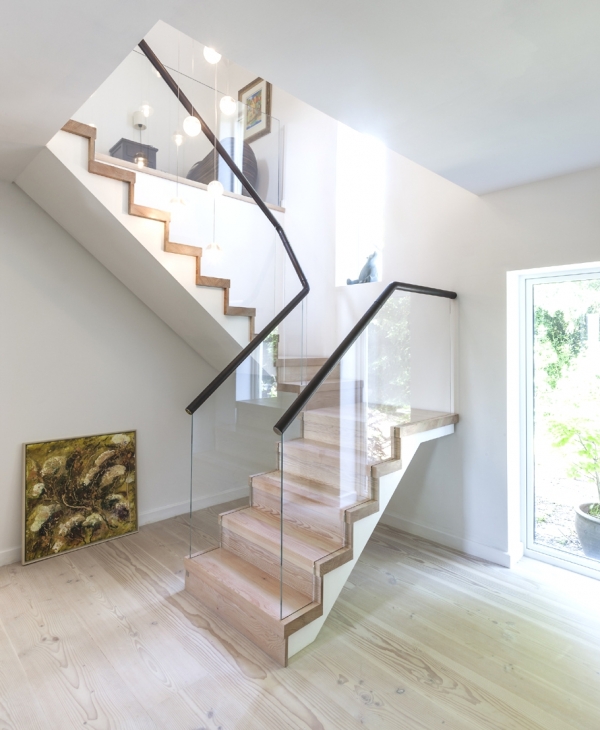 This superb staircase is made of light wood, and it has leather handrails. It keeps with the upscale and simple theme of the home, and also creates interest, showcasing the beautiful shape of the stairs.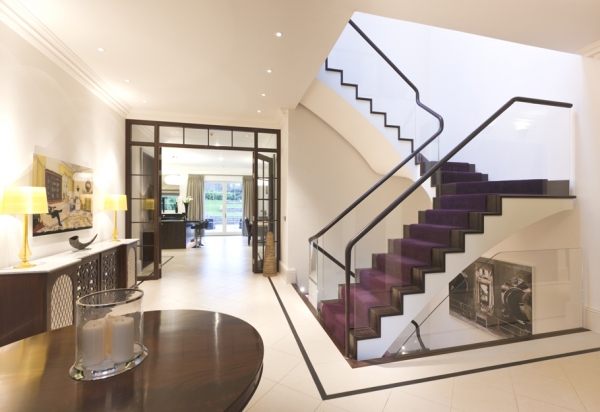 Brown, purple, glass, and leather, come together to create this classic staircase with a modern twist. This staircase travels through all floors, uniting the home in one fell swoop.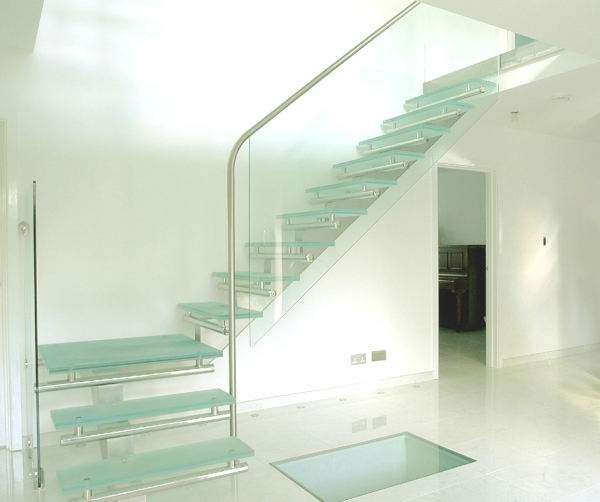 These kind of staircases look phenomenal in a modern or contemporary home. Using glass and steel, these staircase designs add chic and cool to any space.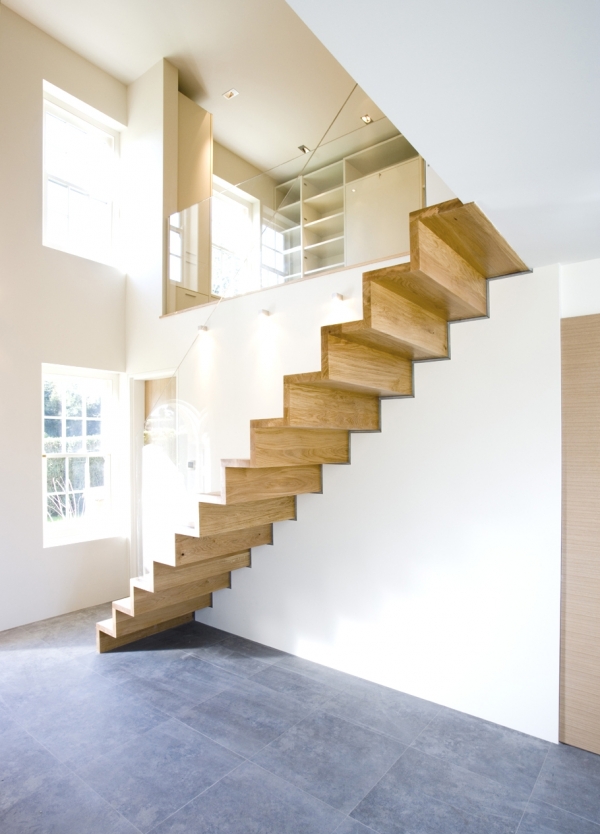 This outstanding, "made you look" staircase, has a support system in the wall. It is made out of wood, with fantastic glass running along the sides.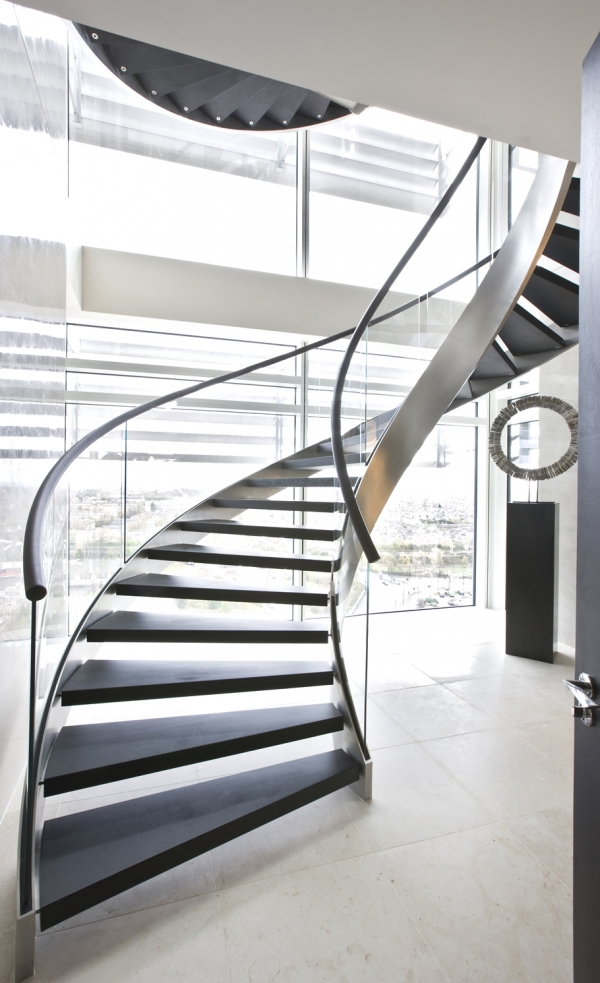 This beautifully curved staircase would add drama to any home. Lovely black painted wood, steel, curved glass, and smooth leather, snake into a wonderful curl, providing a staircase that will be modern for years to come.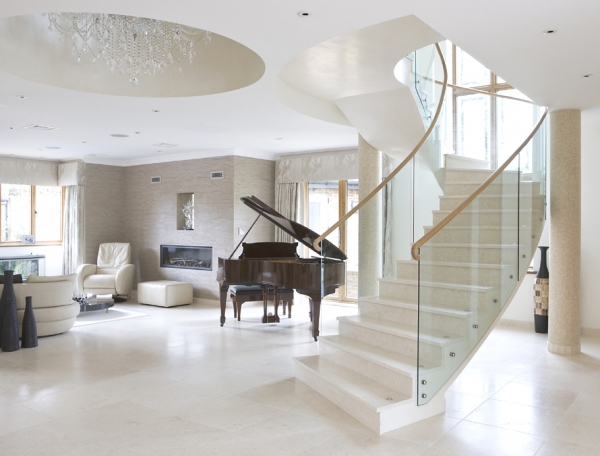 Concrete is used in this splendid stairs design, along with glass and wood. The uncovered screws are part of the design, adding an industrial element, while maintaining glamour.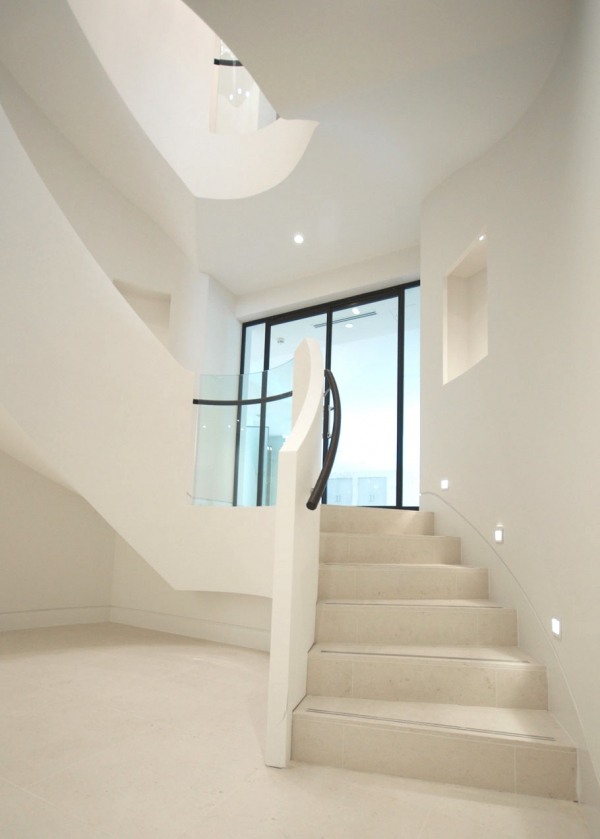 Sturdy stone, leather, and LED lights create elegance and romance, in this unique staircase.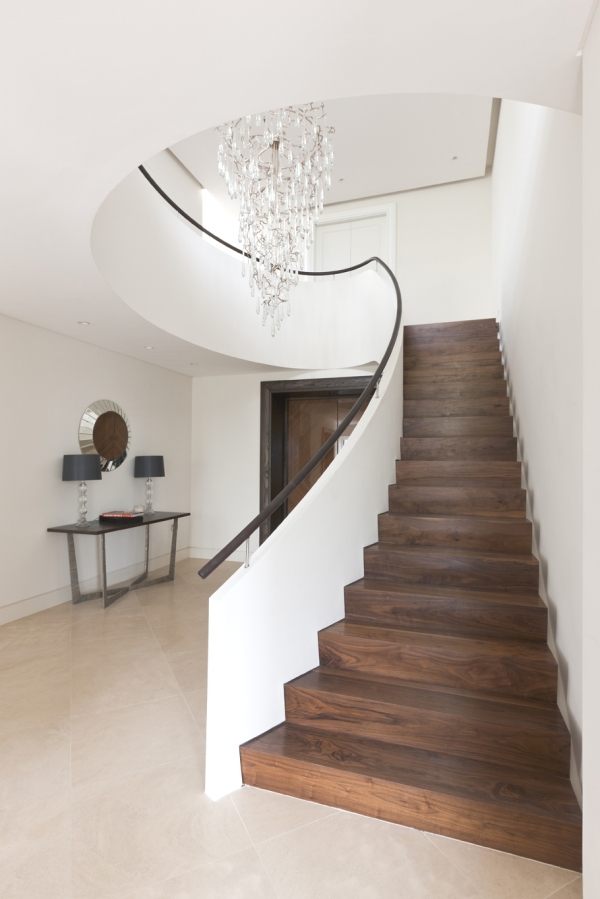 Dark cocoa brown and white provide contrast in this design. The curves and lines, playing off of each other, add another level of enchantment, reminiscent of a palace.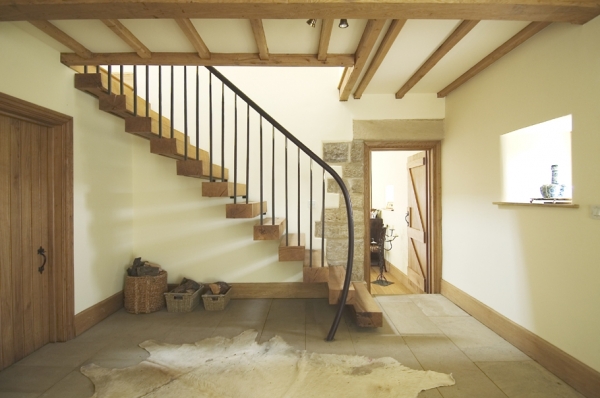 This natural wood staircase with leather handrails, maintains the earthy feel of the space.
These staircase designs are just a small amount of the available options, but they are a fantastic foundation for a great start. It could be concrete, stone, steel, curved, or straight, that gives your home decor the update and centerpiece that it needs.