This staircase literally pops down from the ceiling and out into your frame of sight, commanding attention, admiration and respect all at once. Inspired by an art installation by Do Ho Suh at the Tate Modern, London labelled 'Staircase II', this singular element embodies a triumph of creative and structural vision and design. Overlaying art with architecture, it translates the artist's creative vision into a functionally and rationally viable design. Brought to life by Diapo – leading English designer and manufacturer of stylish, contemporary interior features and bespoke staircases, this red hot suspended staircase design turns the heat up through every turn and gesture.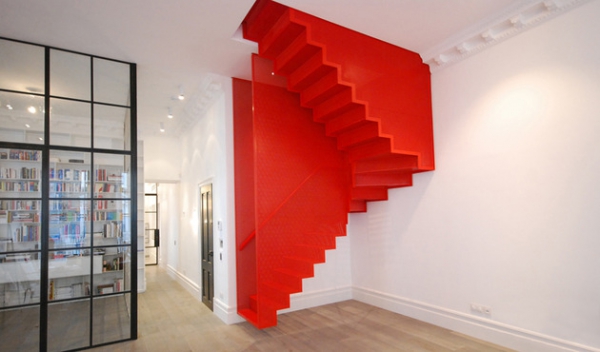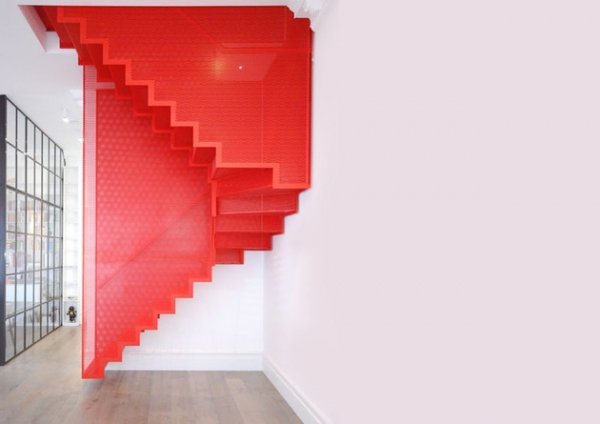 Introduced into a split level property, reaching up and out to the second level, the design borrows heavily from the original installation in its visual aesthetic. Apart from the bright cadmium red that unleashes a flurry of creativity and inspiration, this suspended staircase design is articulated in perforated steel mesh – echoing the transparency of the original idea. Five millimeters thick panels of 5 x 4 meters each thus emerge as the raw material from which the visual and structural design leaps forth.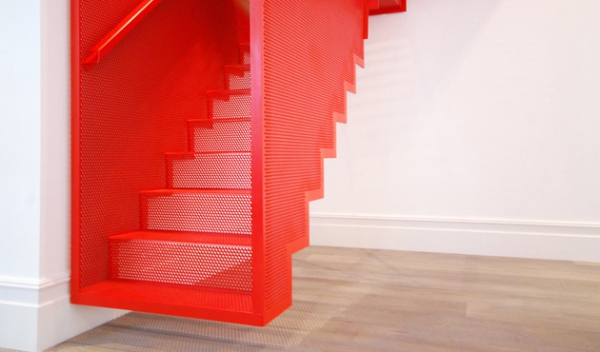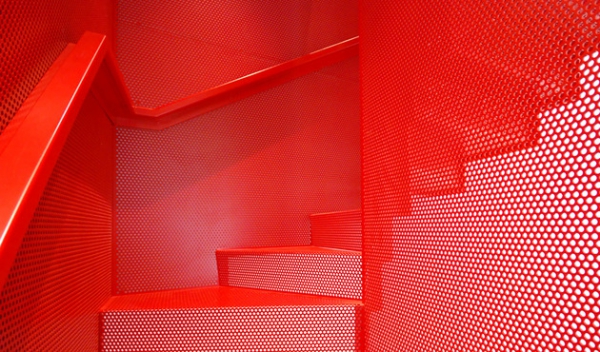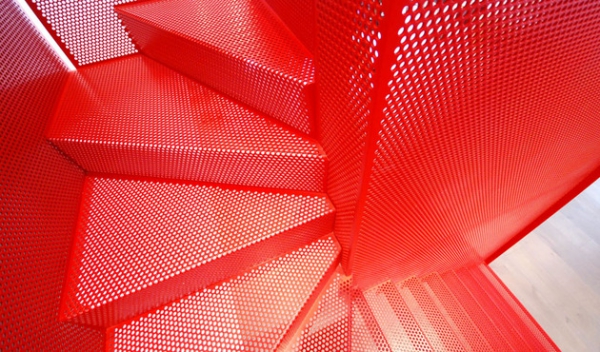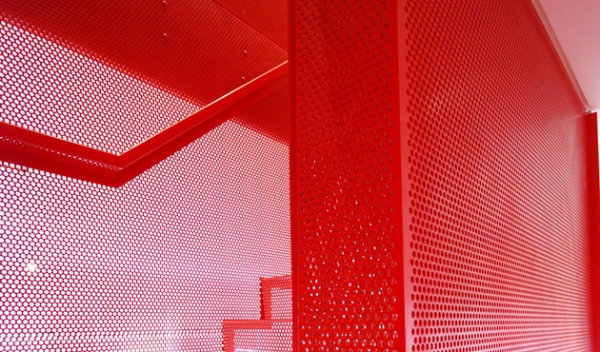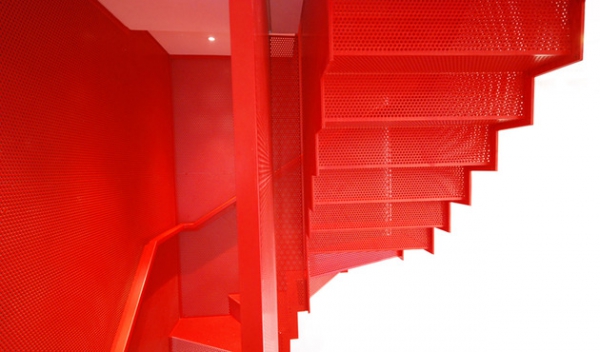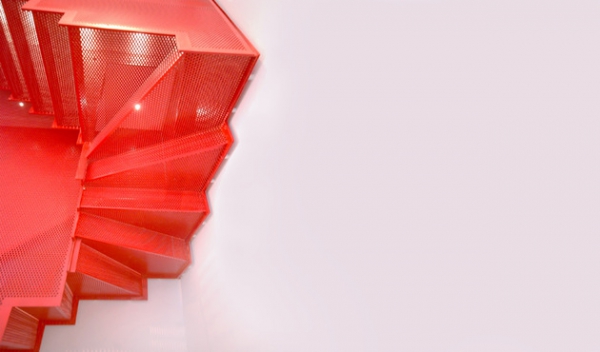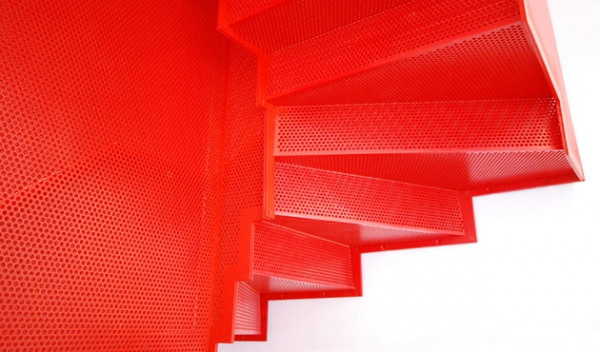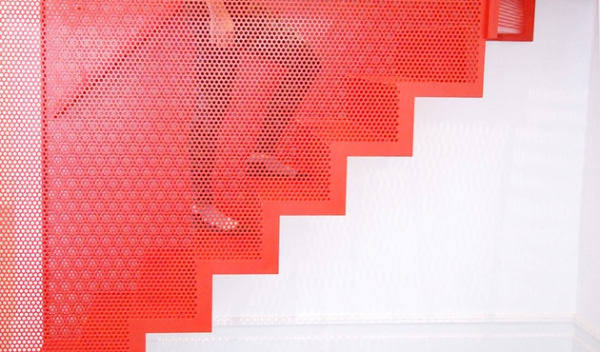 The perforated sheet is bent into a continuous movement across the lateral and the vertical, invoking a visual choreography of solid and void, and the motion it facilitates. Seamless transitions between the treads, risers, balustrades and springer blend a conventional design into a bespoke celebration of space and movement. Suspended off steel beams, concealed within the ceiling above, the staircase floats between established levels to offer a new rendition of the original artwork.