In search of more creative ways to bring Nature closer to residential spaces, Designer Helen Kontouris is introducing a most original solution. Her amazing botanical planter screens are stylish design creations, aimed at achieving an aesthetic effect of natural beauty with a practical purpose.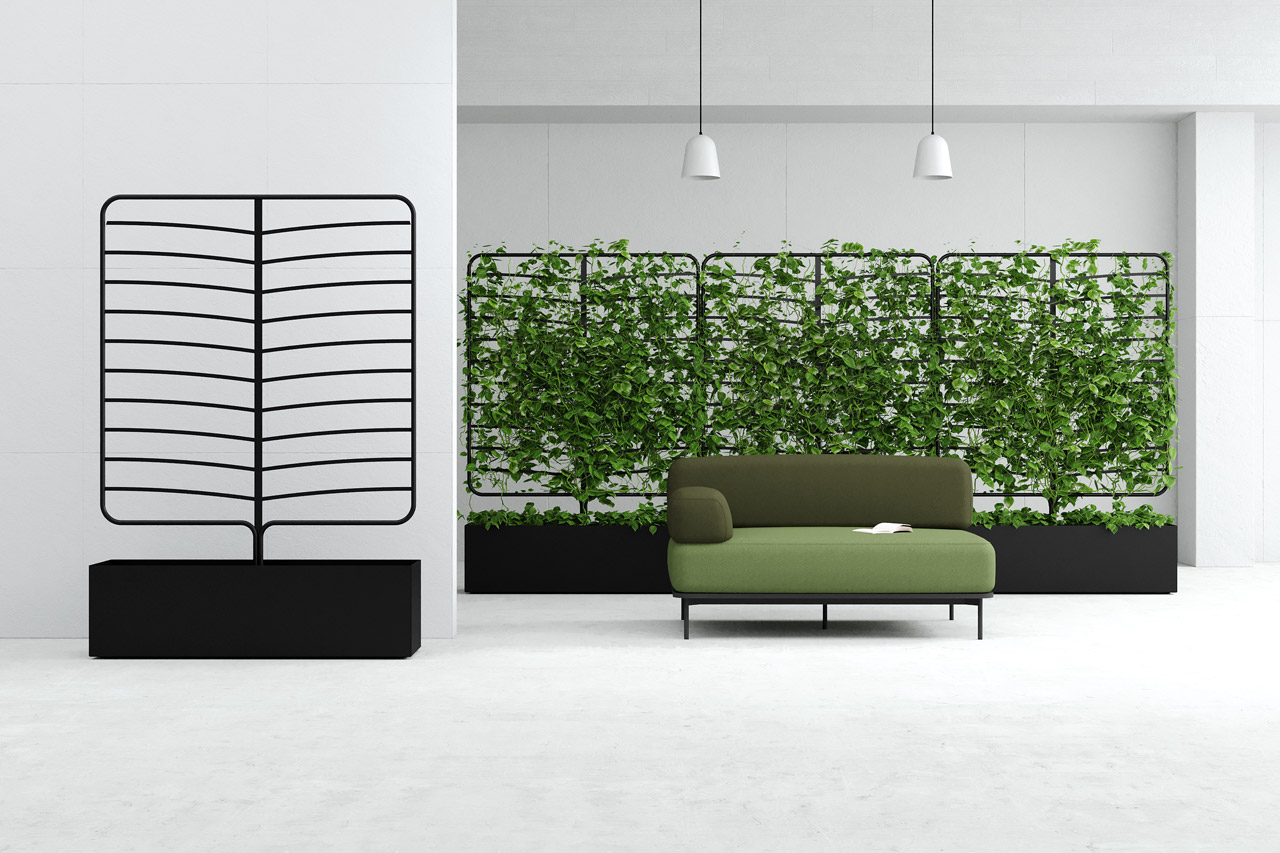 Offered in three different sculptural shapes, these panels serve as smart means for subtle visual separation and spatial organization of indoor or outdoor open-plan spaces, providing also excellent acoustic damping and noise suppression. What makes them however extraordinary is that they are not just structural elements, but vertical screens of live greenery, creating soothing natural ambiance and cheerful fresh look.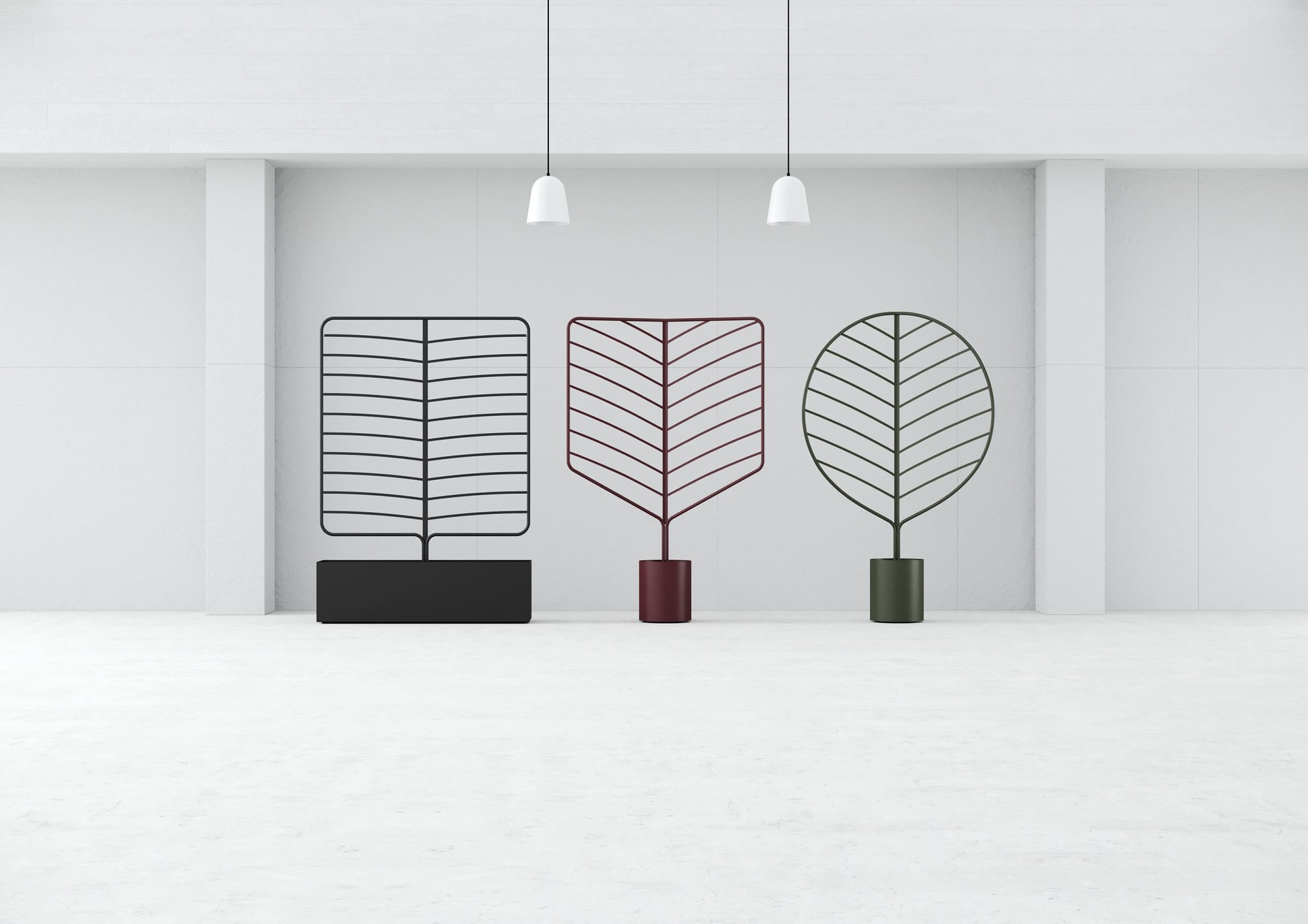 Once fully swathed in foliage, these mini green walls can have virtually limitless applications – indoor and outdoor workspace dividers, acoustic and decorative living walls in office spaces, flats, courtyards and balconies, partition and way-finding panels in restaurants, up to interior rejuvenating oases for hospitals and healthcare environments.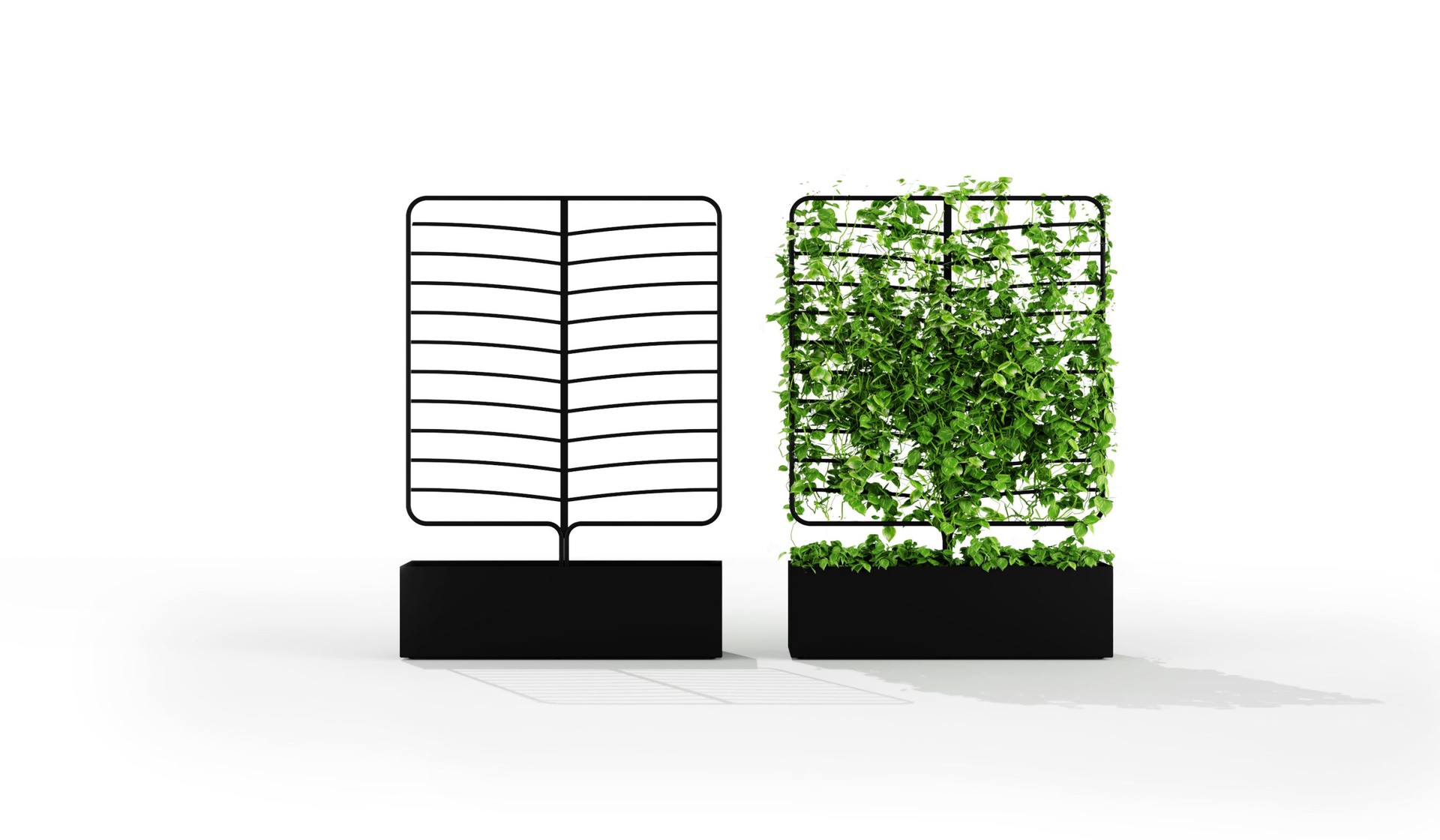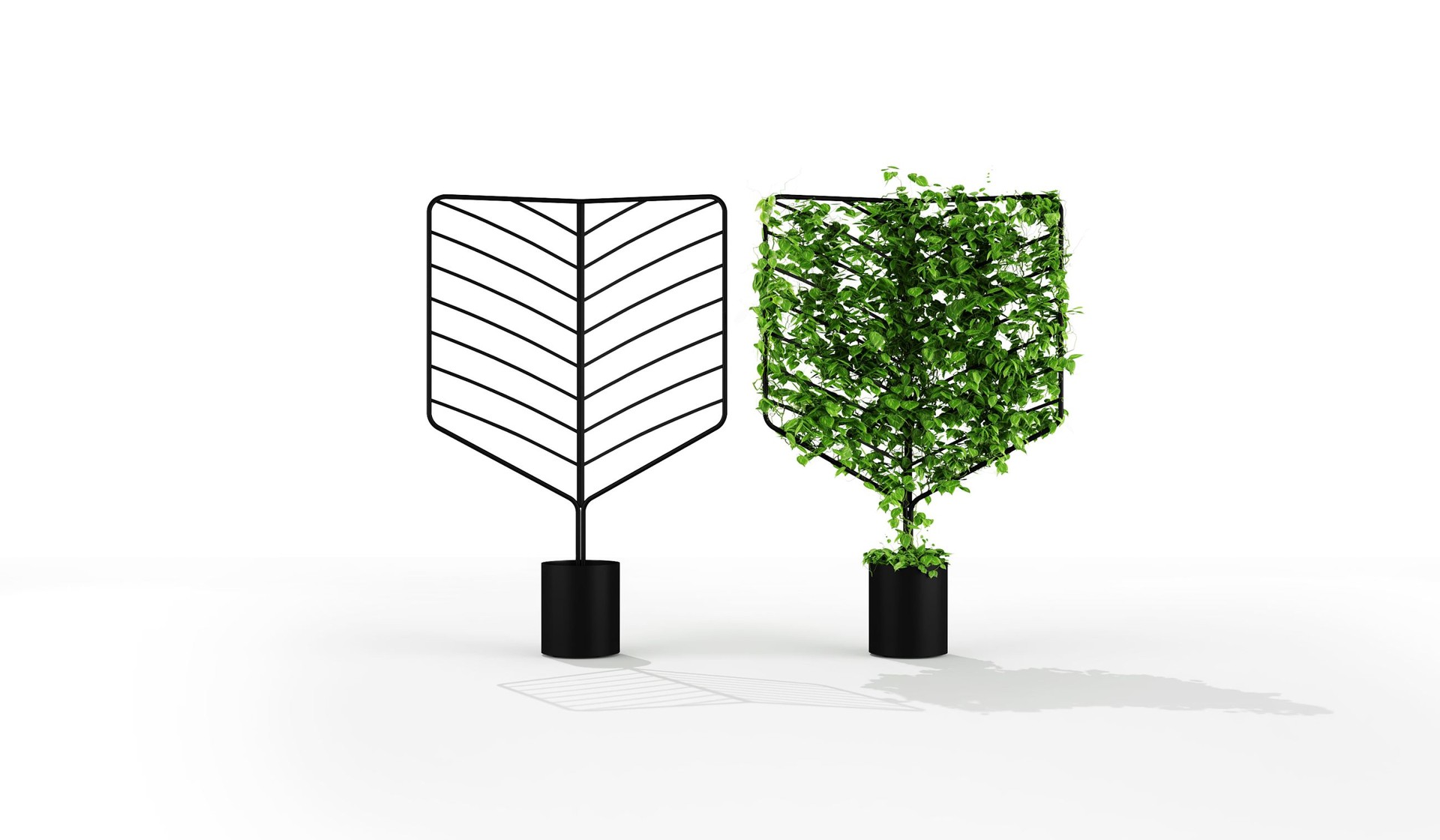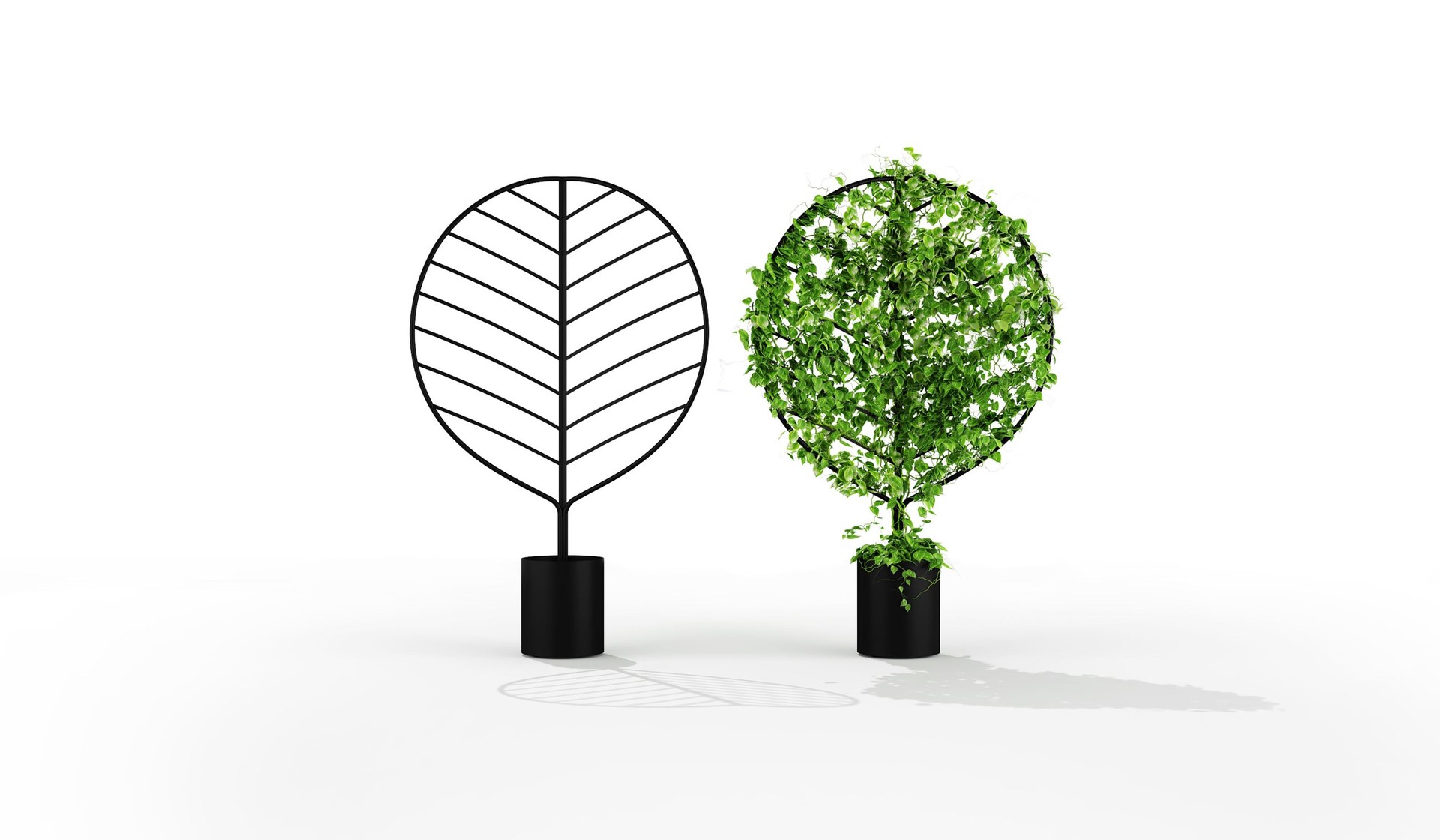 As all things ingenious, the idea behind Helen Kontouris sensational botanical screens is quite simple. These items are 'just' self-watering planters for all sorts of potted climbing plants – from those of green foliage, such as heart-leaf Philodendron, ivy, betel leaf plant, or creeping fig, to climbers with fragrant flowers, such as jasmine, clematis, hydrangea, or climbing rose, and even fruiting vines, such as passion fruit, snow pea and climbing tomato.
Maintenance and care require no special skills, while the wide variety of plants, suitable for growing on these structures, and their unmatched natural beauty will satisfy any aesthetic taste.