Tropical style is all the rage right now and you can get decor in just about any shape, print, or color. But accessories for tropical leaf décor seems to be high on the list of ways to achieve the look and you can incorporate it into just about setting with the many options available. See for yourself!
Our favorite tropical leaf décor picks:
Wallpaper
This dark and bold print shows how tropical leaf décor doesn't have to mean bright and colorful. You can still love your subtle style and have the bold prints it offers.
Throw pillow
A creative way to add some leaf patterns to your home is with the hand painted look of these throw pillows. They're cool and fresh without being too busy.
Armchair
Talk about classy! This Victorian style armchair has been given a new life with a fresh coat of white paint and reupholstered in a bold, vibrant leaf pattern. The gold legs are the icing on the cake.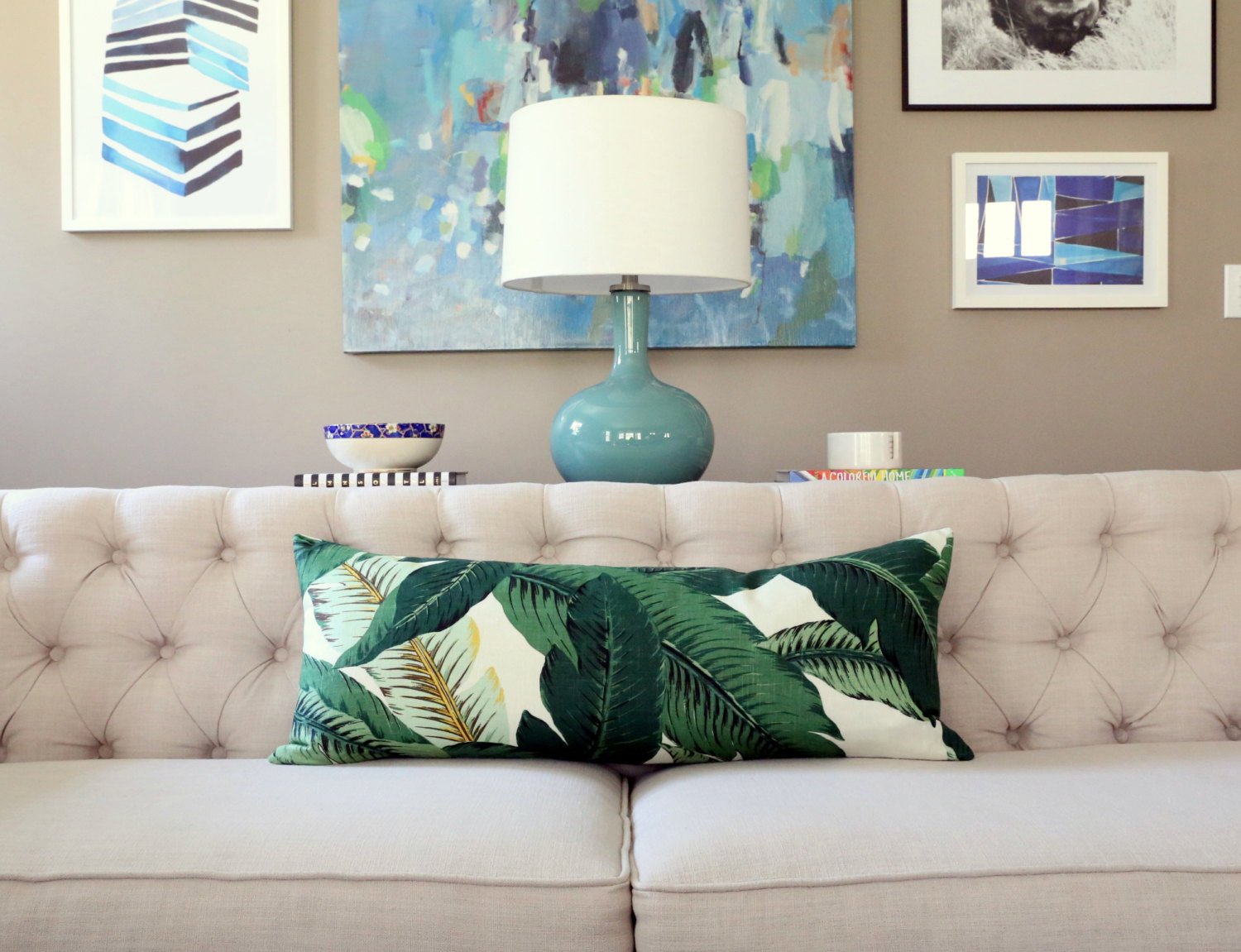 Lumbar pillow
Toss some grown up style into your living with this lumbar pillow. As far as tropical home décor ideas go, you can't go wrong with this guy.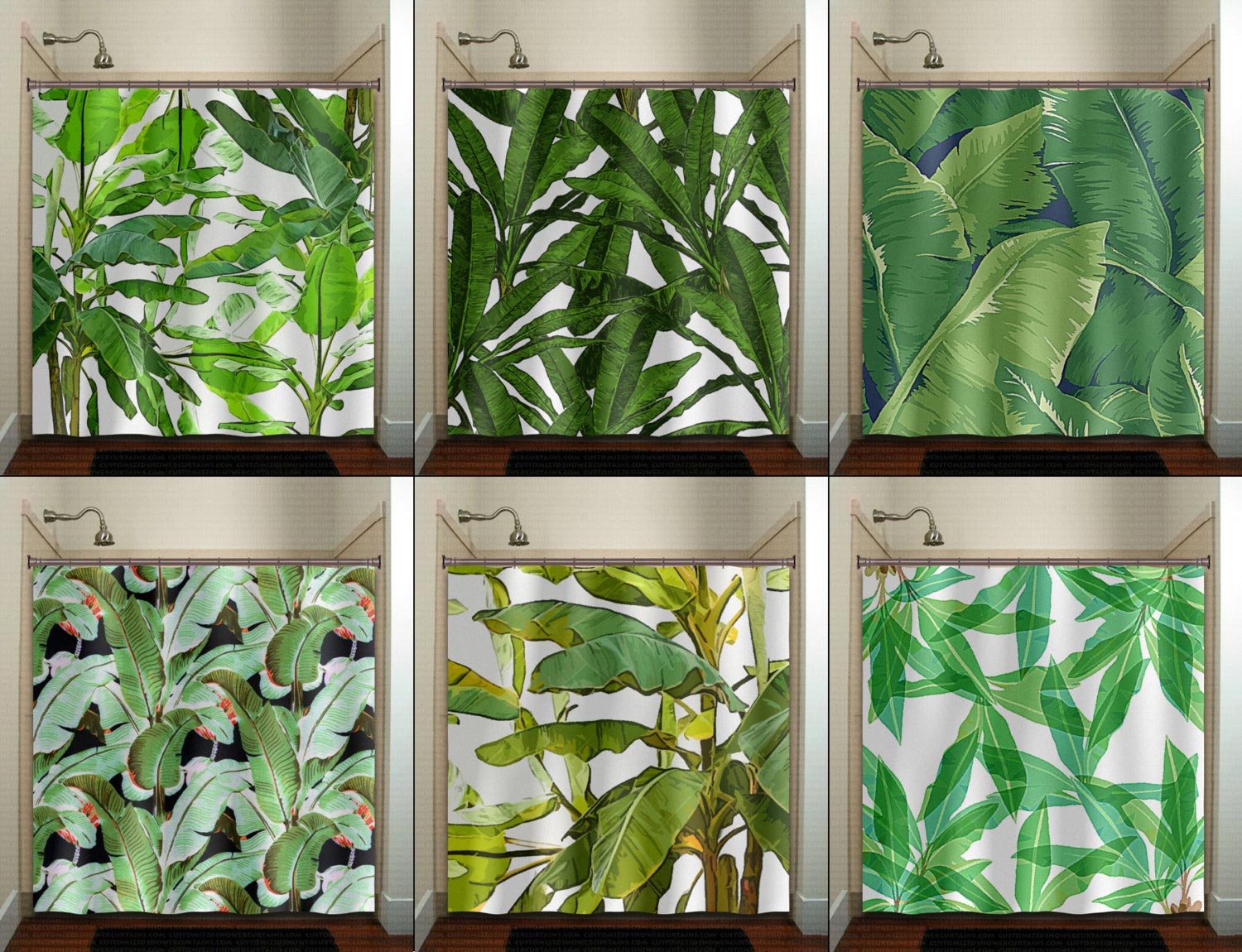 Shower curtain
It's hard to add color to a bathroom without going overboard. But these fresh green shower curtains are the perfect way to do it properly.
Wall clock
Another really fun decorative item is a clock. It's an easy way to incorporate color and pattern without committing to something more permanent. This clock is great because it also has different frame options, depending on your tastes.
Bed runner
Do you have a dull, drab, or colorless bedroom? But maybe you don't know how to add color without going overboard. This bed runner is the ideal way to achieve that tropical look and you can easily remove it when you please.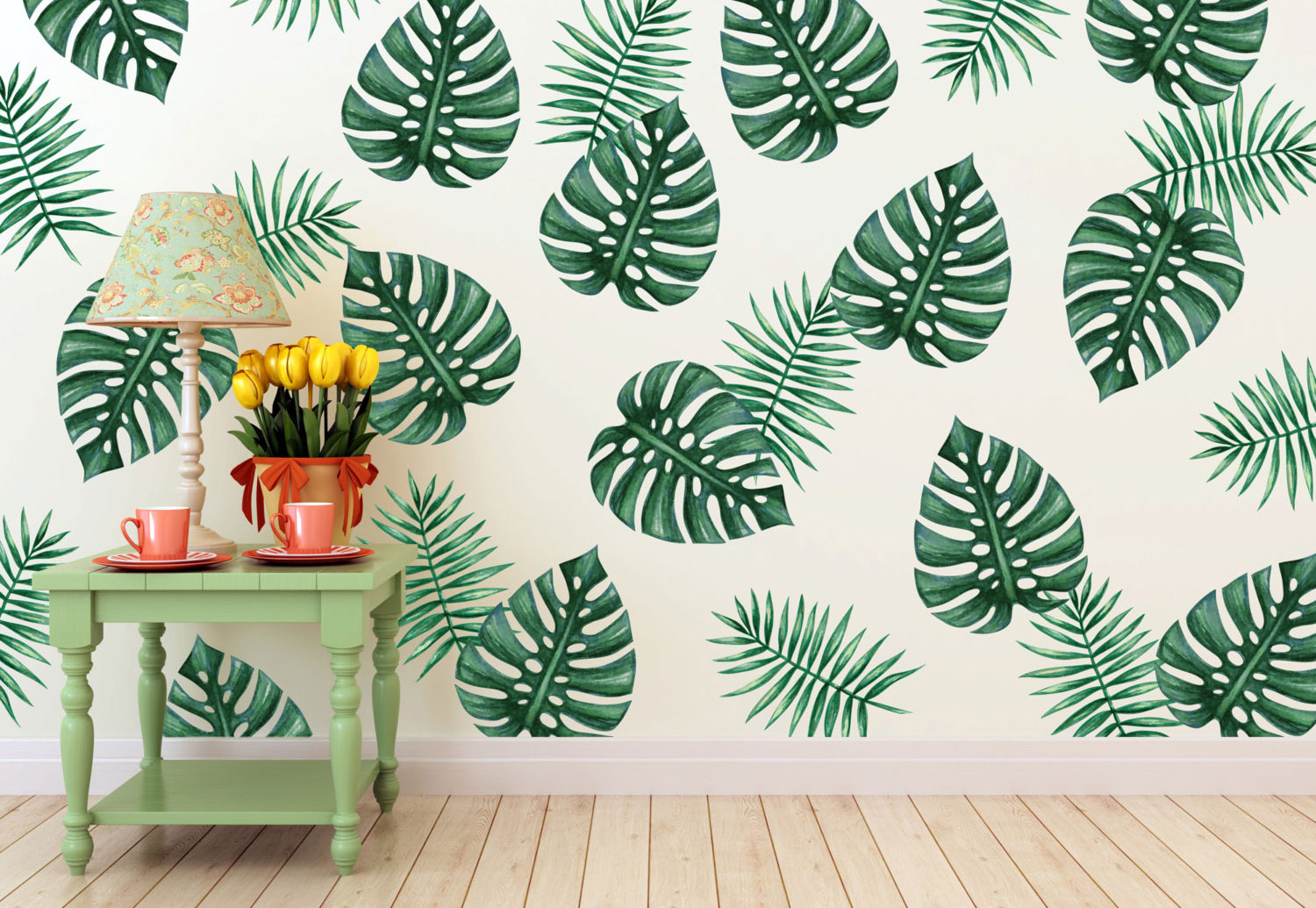 Wall decal
These palm leaf wall décor items are perfect if you're on the fence about how to decorate your home. They're removable and you can use as many as you like. A great alternative to tropical leaf wallpaper.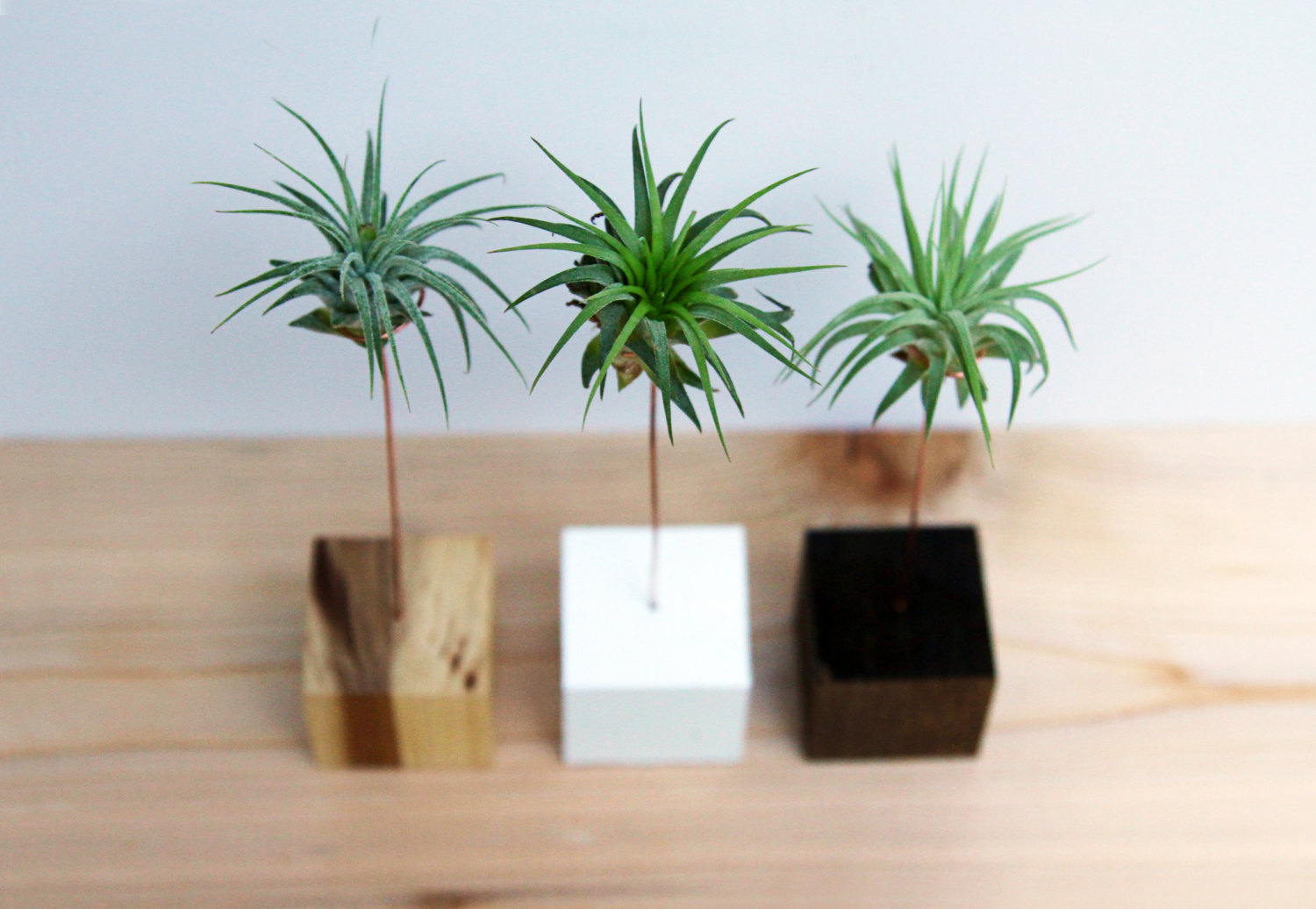 Air plants
Perhaps you love having one of a kind items in your home. Well these air plants should be right up your alley. They are the coolest way to use the tropical trend and still stay true to your unique style.
*This page contains affiliate links