Brightening up your bathroom or toilet is easy when you know how to do it and with our tips for quick and pretty toilet decor you can achieve great results in a small amount of time.
Quite often the toilet is the smallest room of the house and it doesn't always get the same decorating treatment as the other rooms. By the careful use of accessories or wall treatments you can easily create unique and pretty toilet decor in less than a day.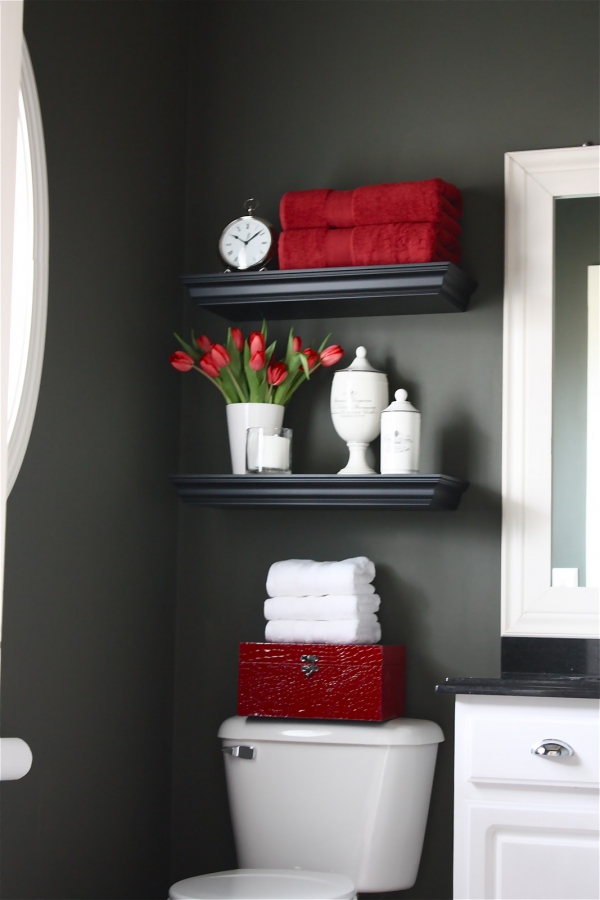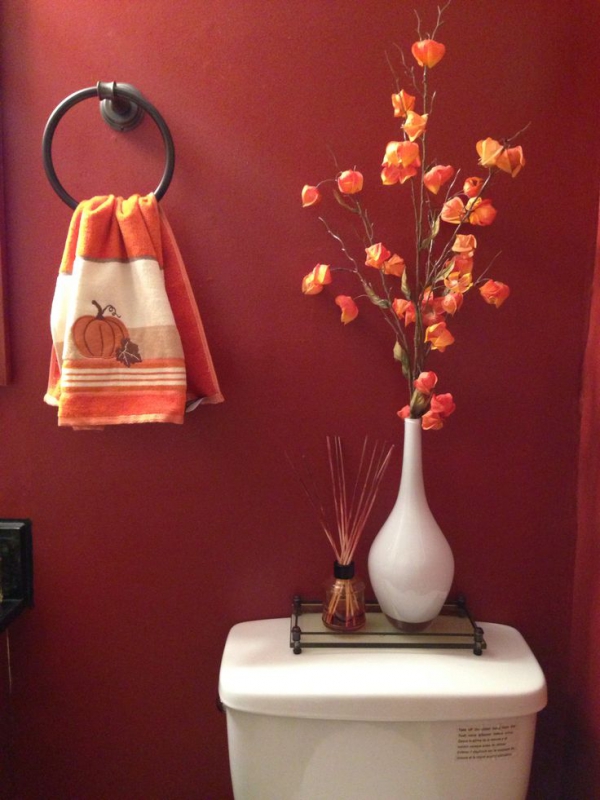 Adding some color coordinated shelving can change the way your toilet looks dramatically, or how about a nice pot plant that will bring warmth to the room? You could even use branches shaped into a wreath to add an interesting wall feature to your toilet decor. Accessories such as rattan baskets can be used to provide extra storage space and colorful decals or motifs can bring a boring wall to life in seconds.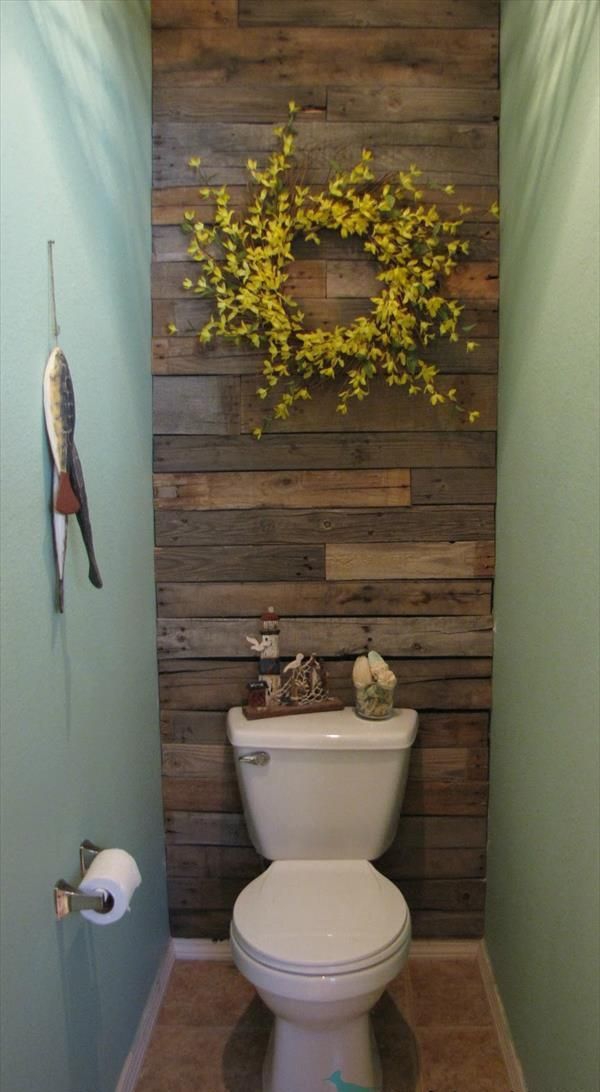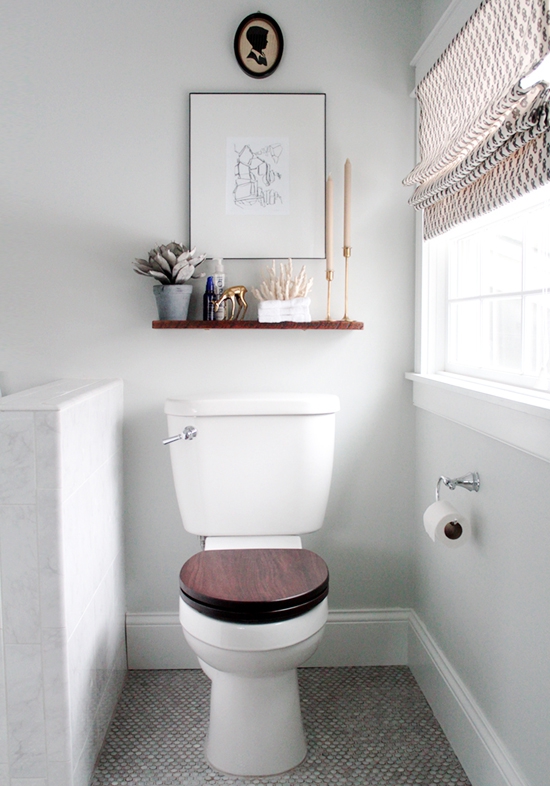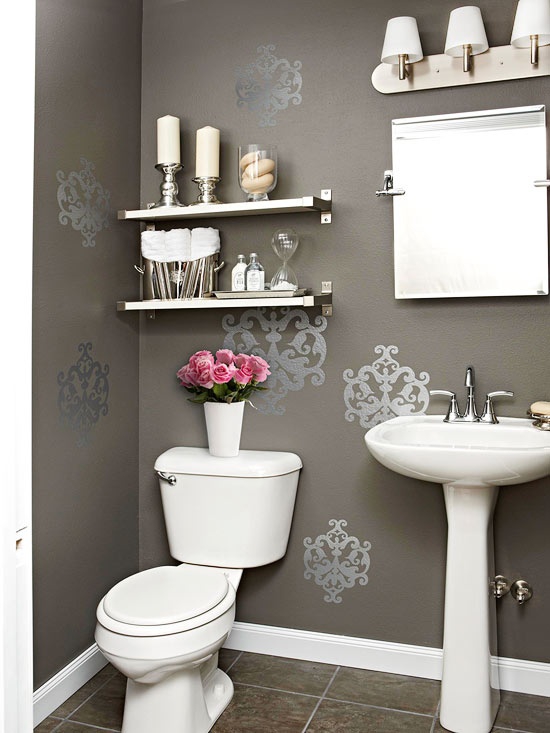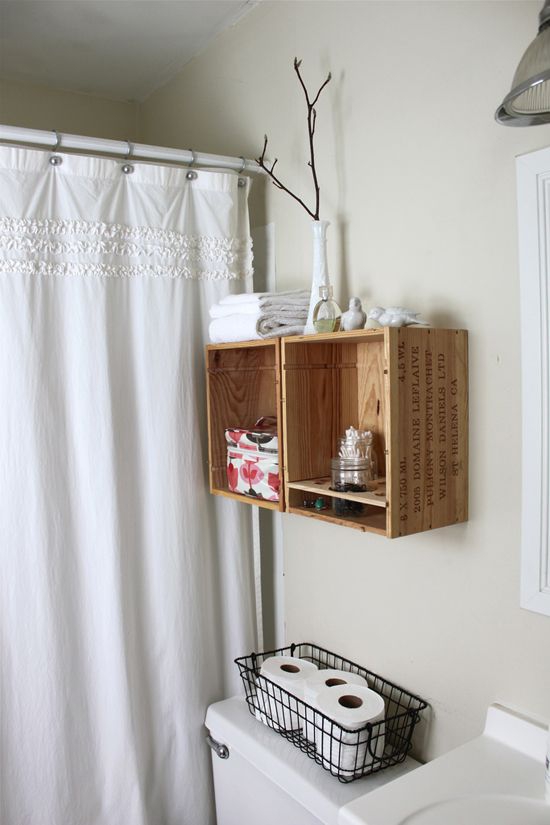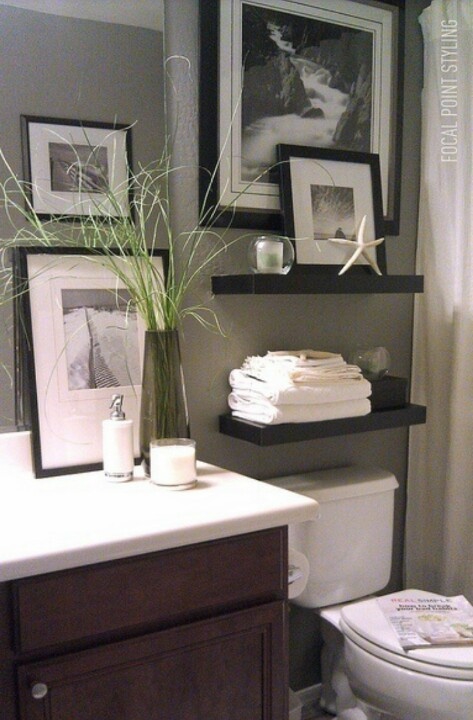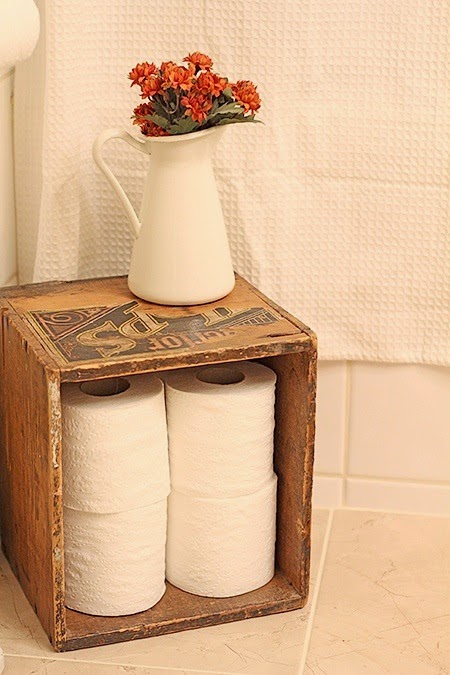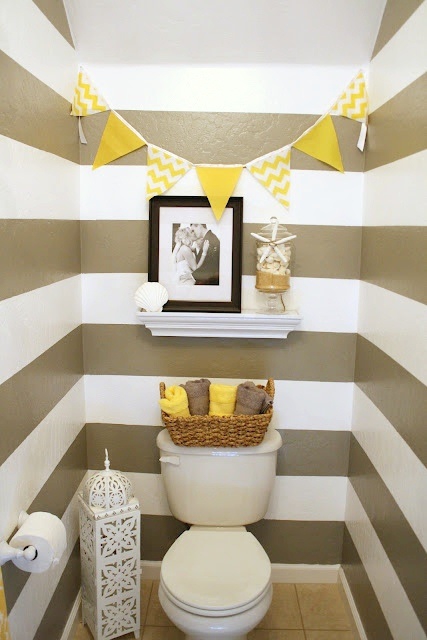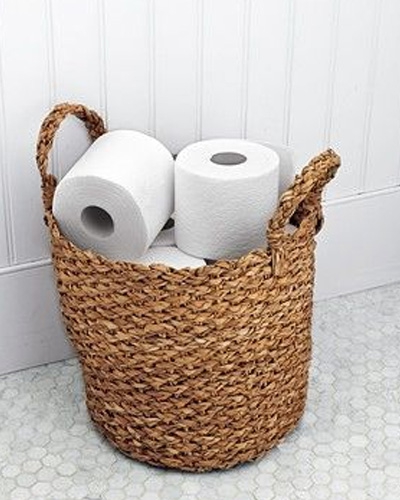 Images found here: 1, 2, 3, 4, 5, 6, 7, 8, 9, 10
Let your imagination and decorating flair help with your toilet decor and the results will speak for themselves. A bold stripe here, a nice picture there or a pretty toilet roll holder placed well can make all the difference and transform your toilet into a room you are proud of.