We found some fabulous cottage decorating ideas to share with you guys. So, without further ado, let's take a look.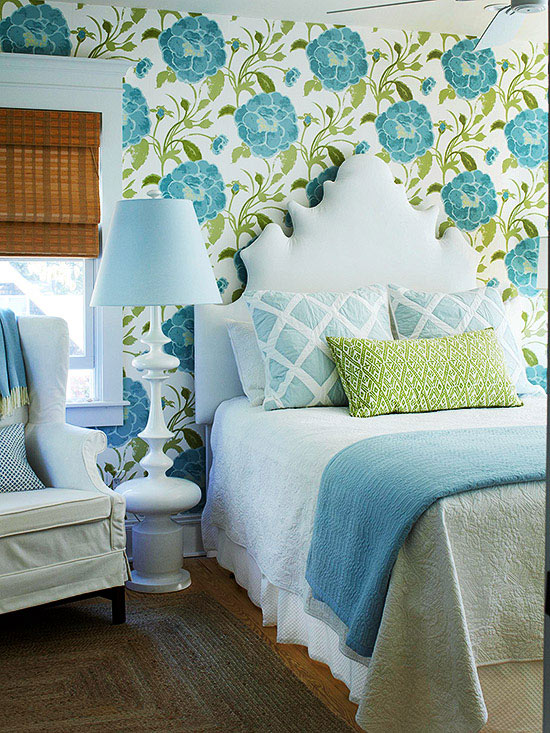 The large floral wallpaper is fantastic and the blue and green color palette is gorgeous. The touches of brown add warmth and the white lamp adds interest.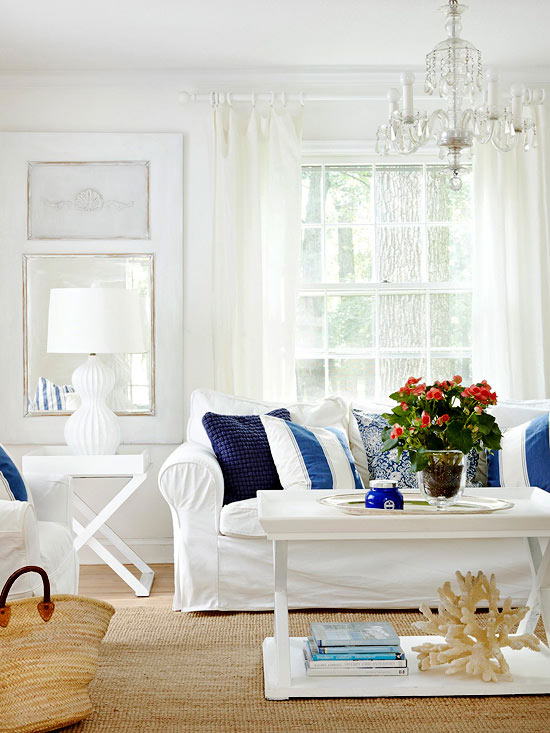 Coastal décor is a wonderful addition to a cottage interior.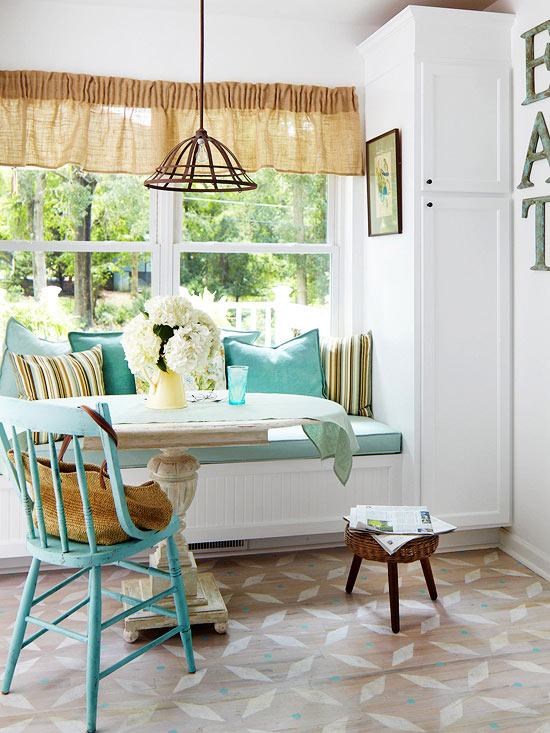 Shabby chic furniture looks delightful in this space and we love the painted pattern on the hardwoods.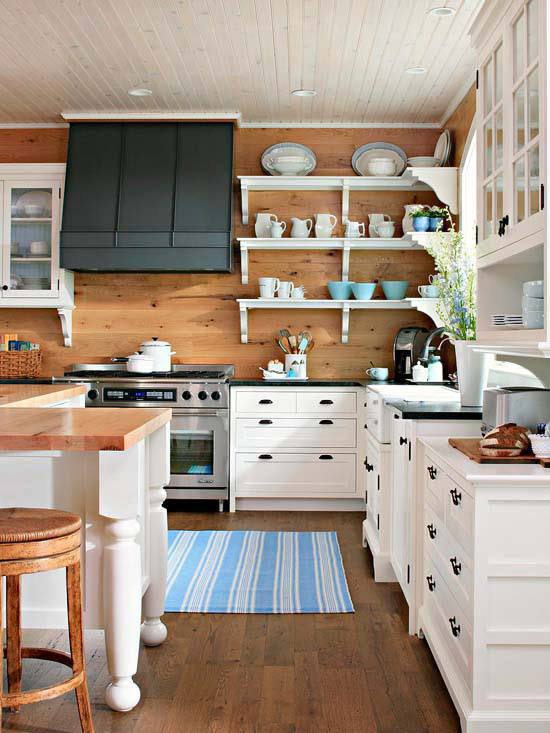 This is one of our favorite cottage decorating ideas so far. The wooden walls and ceilings, the wooden countertops, and the open shelving, create a beautiful kitchen.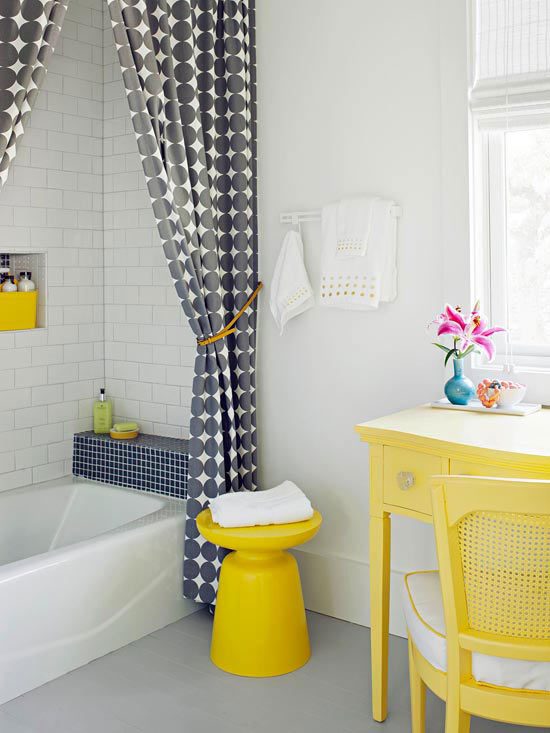 Bright colors add a little pizazz, brighten, and add a little personality to cottage décor. We also love the use of tile in this space.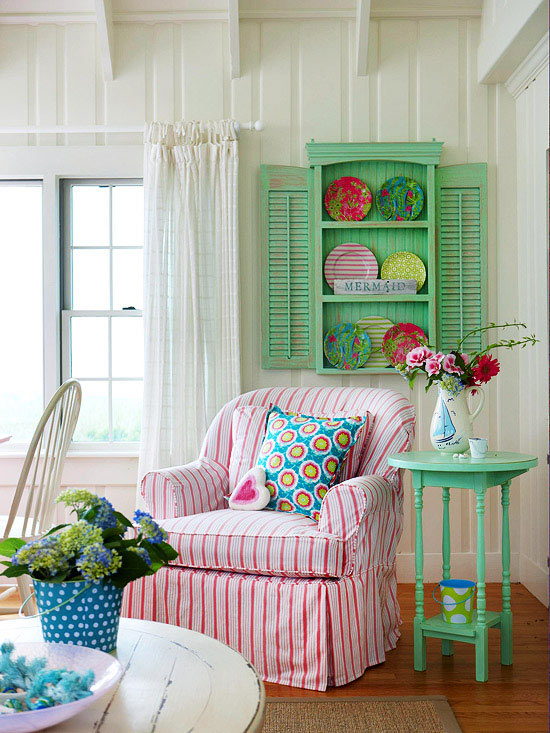 The multiple patterns are wonderful in this room. The chair, the plates, the pillow, and the pails, bring a significant amount of charm to this cottage design.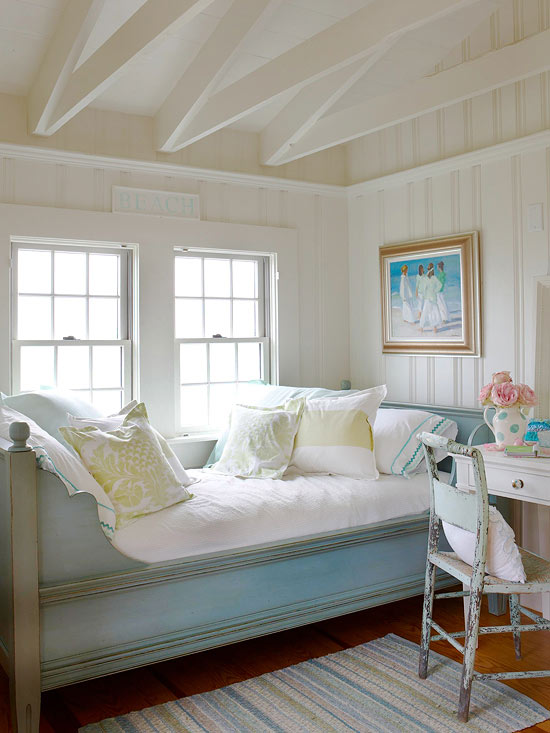 Pale colors provide a fantastic theme for your cottage décor. The bed in this room is absolutely adorable and the white wood beams suit this room perfectly.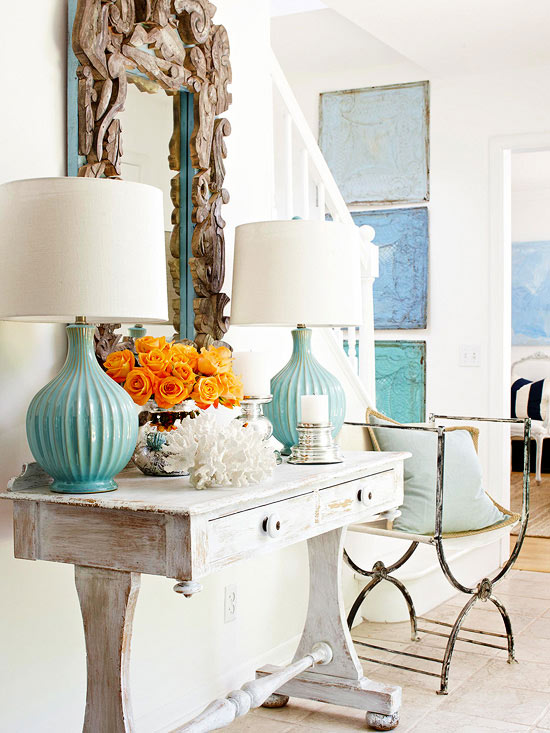 This space is outstanding with its ornate mirror, amazing artwork, mixture of blues and greens, and touch of orange.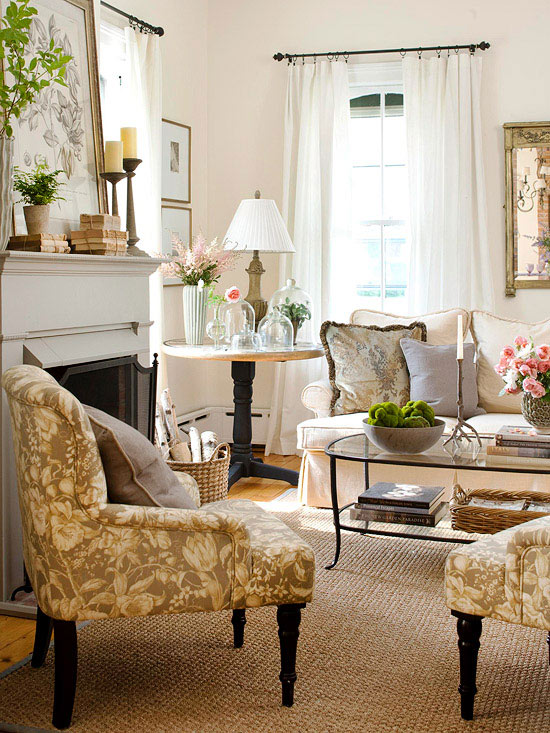 Who says a cottage can't be luxurious? The lovely browns, the floral theme, and the plush furniture and décor, create a sumptuous cottage living room.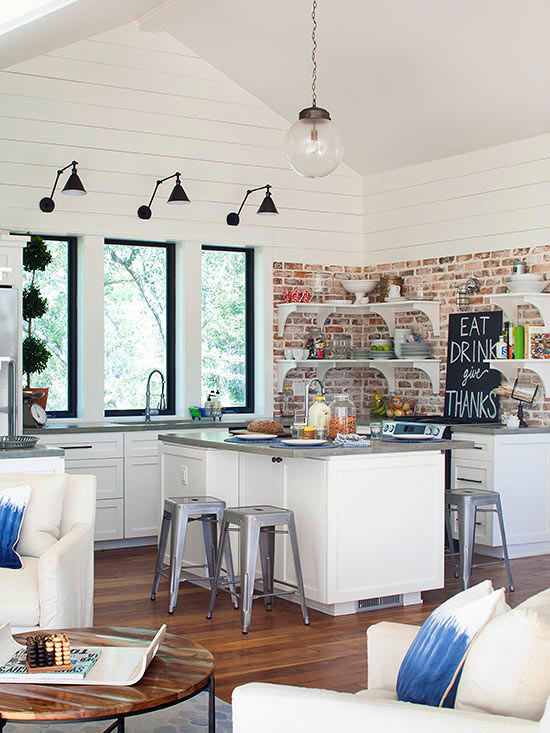 Another one of our favorite cottage decorating ideas. The relationship between the wood and the brick is outstanding, the windows and hardwoods are perfect, and the silver stools are a delightful touch.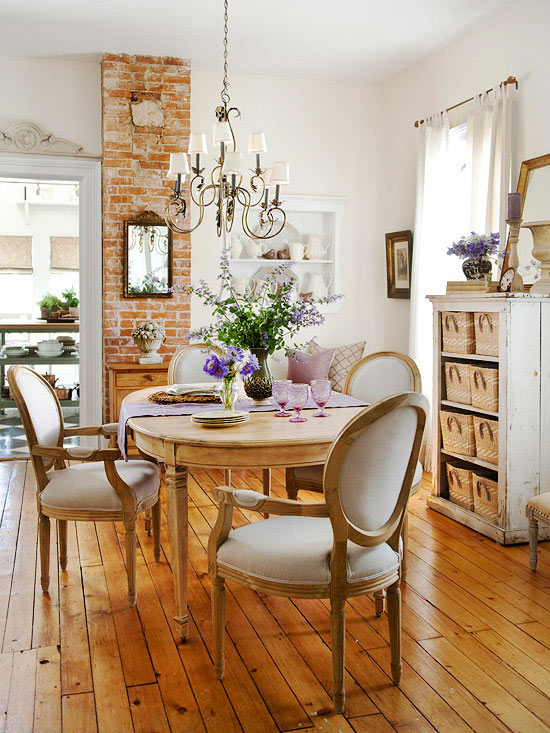 The cozy feel in this room is off the charts. The hardwoods have a golden glow, and the purple accents are lovely. So elegant.
Images found here
We adore the bright white in this cottage living room. The black accents add a wonderful contrast and the rustic table brings an earthiness to the room.
Absolutely gorgeous. What's your favorite?