Everyone loves well decorated and elegant homes. For a building or a bricked enclosure to turn into a home, it is just that it has a customized touch that sheds light upon all the warmth and affection which a particular house is a place for. A well-decorated home not only adds more charm to the place but also enhances the experience of living in it.
Though at times, decorating a home is not as simple as it sounds. One may end up spending too many bucks on unnecessary items and stuff. Or might solely not stumble across furnishings or decor that will breathe life into the distinct household.
And, if you too are struggling for finding the exact appropriate showpiece, decor item, ornament or furnishing that will capture your true essence; as well as what you want your rooms and the house as a whole to be, merely go by these chic, irresistible items to make your home the most attractive one on the block!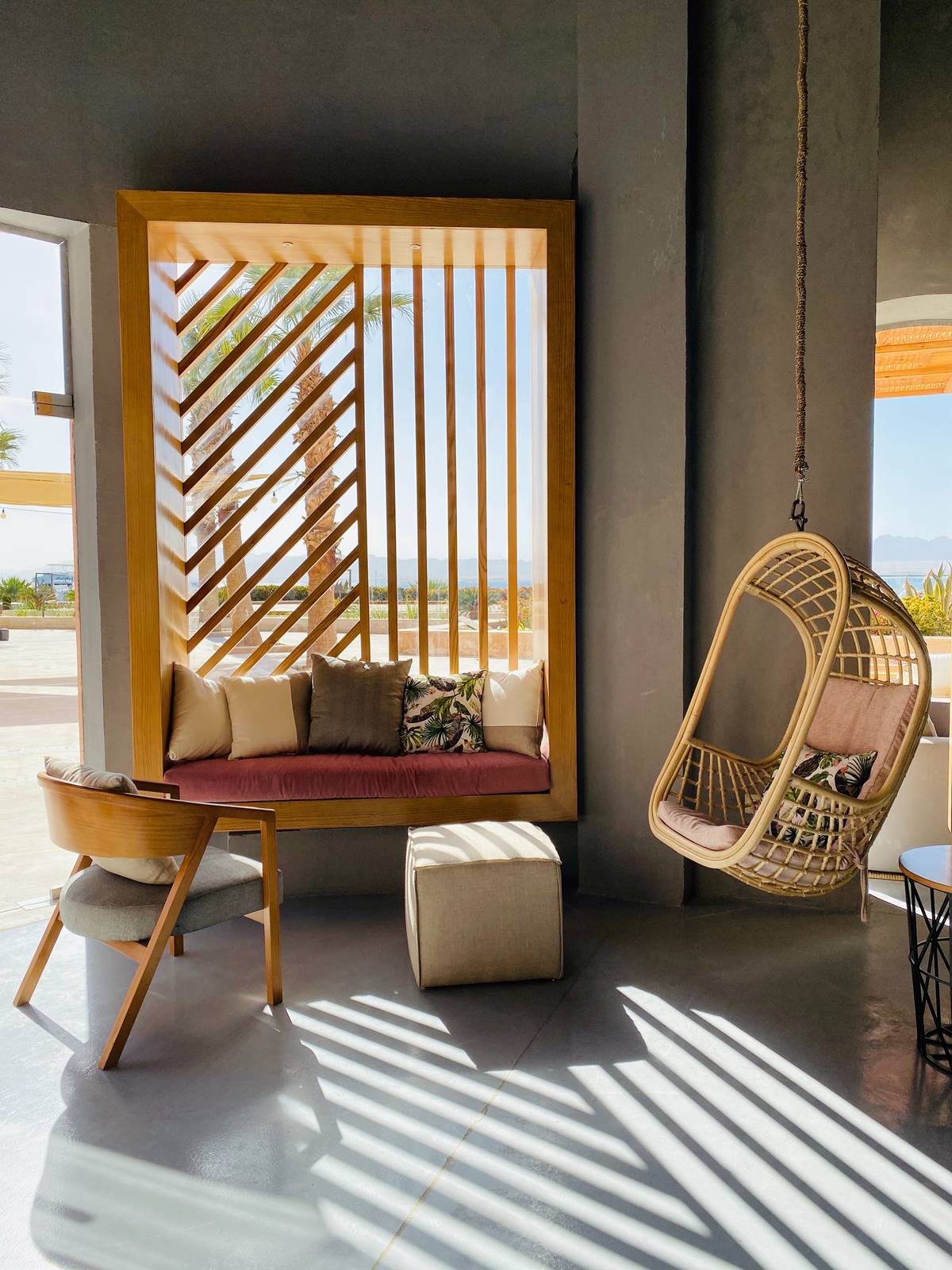 Nothing draws the complete attention of a visitor to your room's walls, quiet well as an attractive and charming canvas print. A custom hand-stretched canvas print will adorn your wall and make your memories shine in the limelight. Coincidentally, if you have a few fond memories you want to display, custom canvas prints are your best option.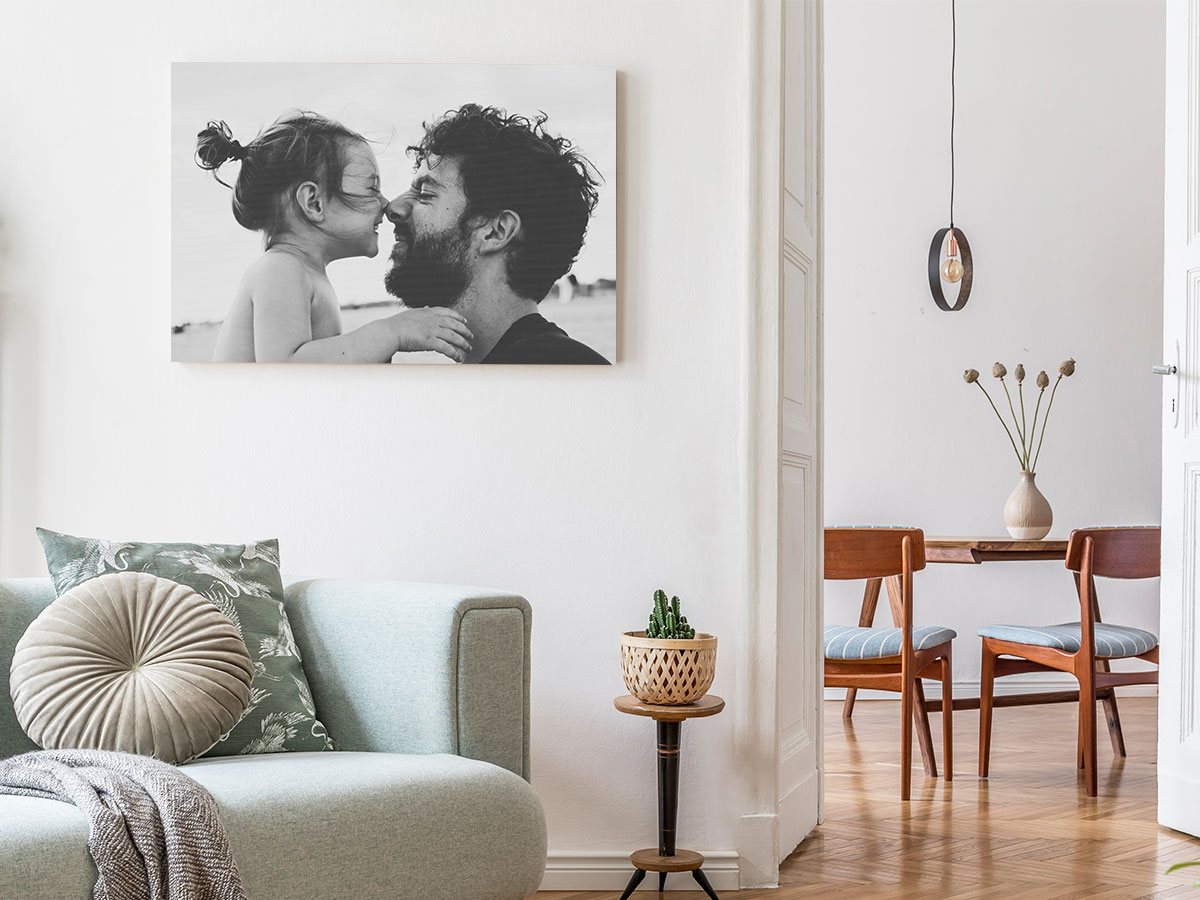 A few ways to set your canvas prints:
Get more than one print, in decreasing size, and install them on the wall either in ascending order or vice versa.
Place a statement table directly beneath your portrait and accentuate the beauty of the latter by placing a flower pot complimenting the print.
While we are at adorning your best and most treasured memories, why not go with one more idea that will make your wall of memories pop?!
Everyone being such photo addicts today, having a phone full of beautiful pictures is typical. And if you too have quite a lot of pictures that you want to bring out of your phone and into your household, this idea will suit you the most! Additionally, you get a reason to keep your fairy lights hanging.
What makes this decor piece even chic is that you can use the whole of it as a centerpiece during your friends' night over or merely as a night lamp.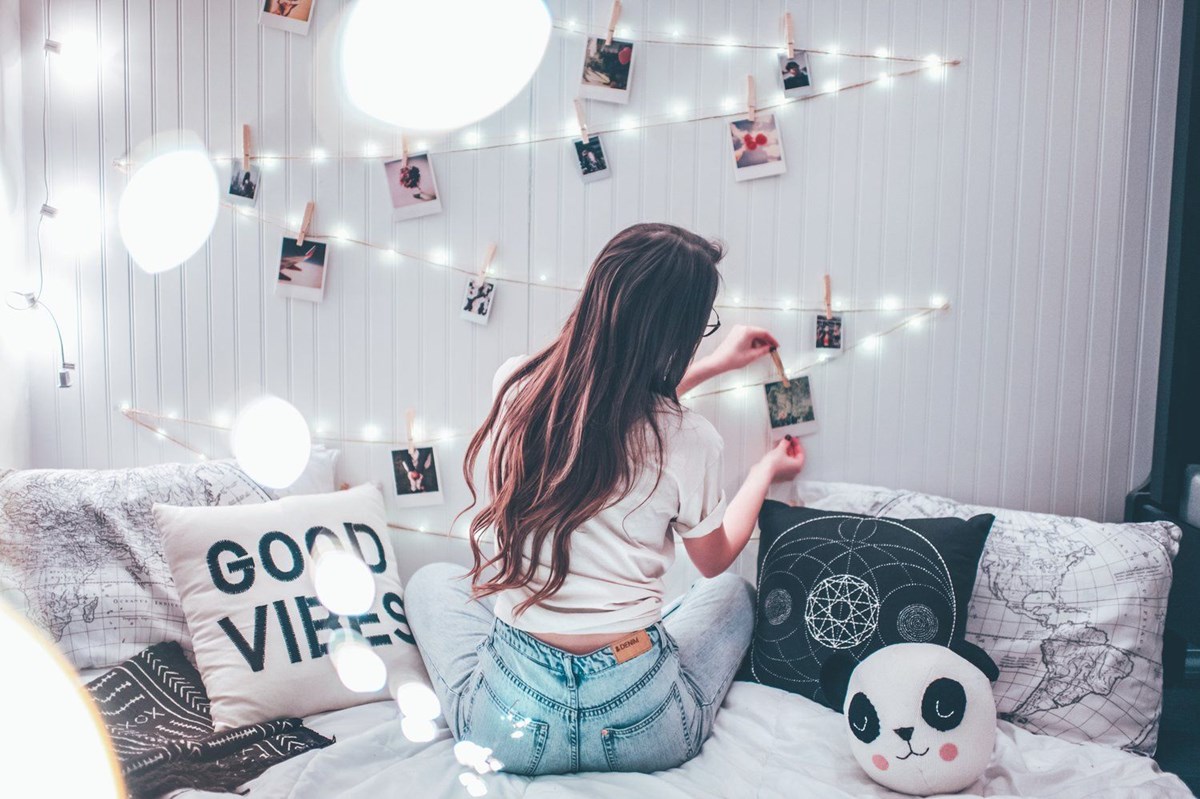 How to make it?
Get your box of Christmas lights or fairy lights out, or use the ones you have been procrastinating to take down.
Print all your best pictures as Polaroids, or if you already have Polaroids, then even better!
Now, hang them from the lights using wooden pegs.
You can either install the lights on your wall by using strong tape or wring them around nails.
Cover a major section of the wall you choose, and you have beautiful, attractive new room decor.
Themes like a Barbie room or racing car decor was quite catchy during your childhood days, remember? You still might go with them if you are a die-hard fan, but there are several other ways you can make a theme glimmer.
What you can do is go with a specific color or style to give a distinct touch that highlights your taste. You can choose Victorian-style draping's, bed back, etc. Any single particular style will surely uplift the tone of your whole environment!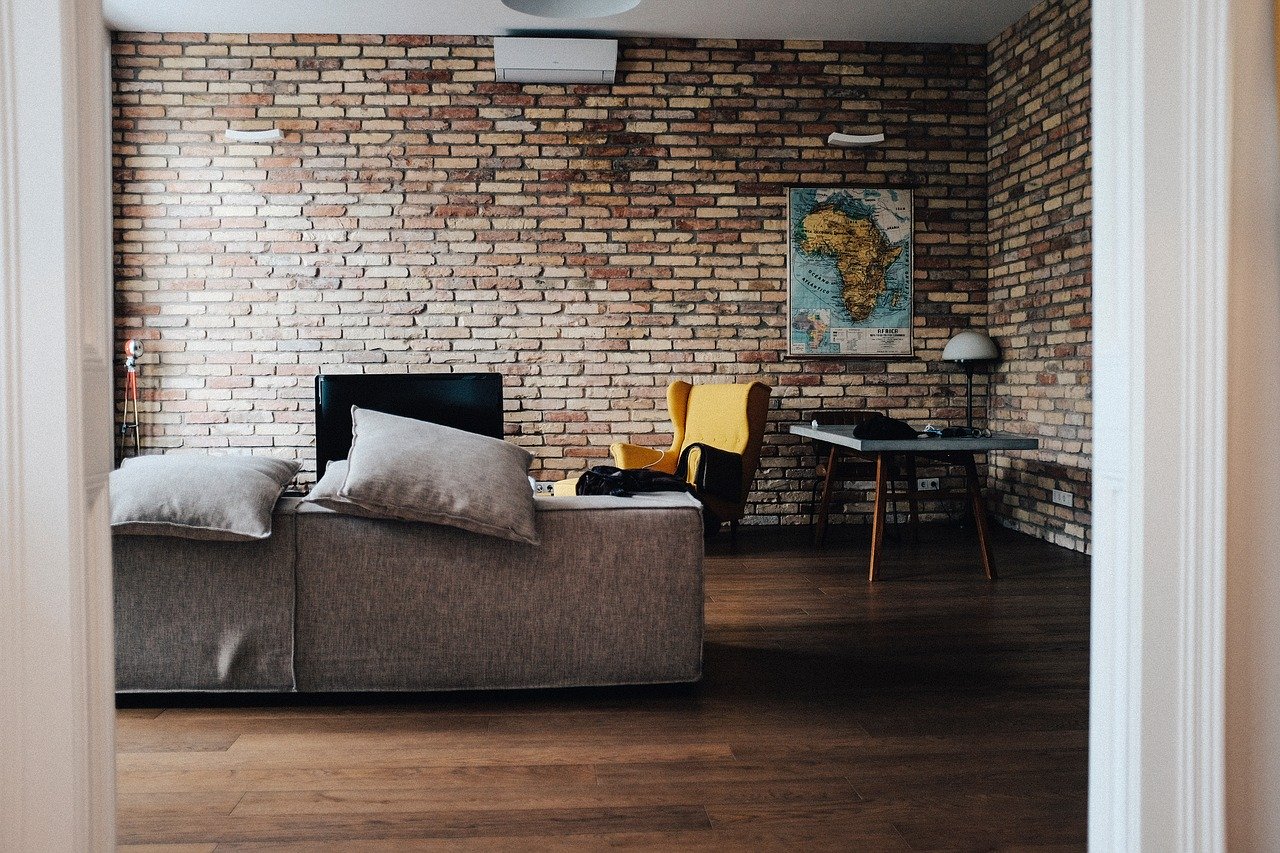 A few themed style ideas:
Choose a color that resonates with you.
Make sure it goes well with the style that you want to choose.
You can get your walls painted with the color you choose, or either let your furnishings be of that color.
Floral spreads, furniture clothes, and even real flower furnishings are in a great rise in modern interior designing.
Glass and steel fittings along with a well-ventilated interior, complemented by a background of white, and black will surely play up the best features of your room!
While most room decor either focuses on the walls or on showpieces, now is the time to change that. You can easily bring a major change to the look of your room by doing some small, cost-ineffective changes.
Get a floor liner or a floor wallpaper. Getting it done professionally is an option, but with a bit of caution and care, you can install a floor wallpaper yourself. You can go with self-adhesive wallpapers that will greatly ease the whole process. Choose a design you like or even mimic tile like texture to up your floor!
Another option is to get floor cushions or DIY them to add a few extra seatings and a splash of color!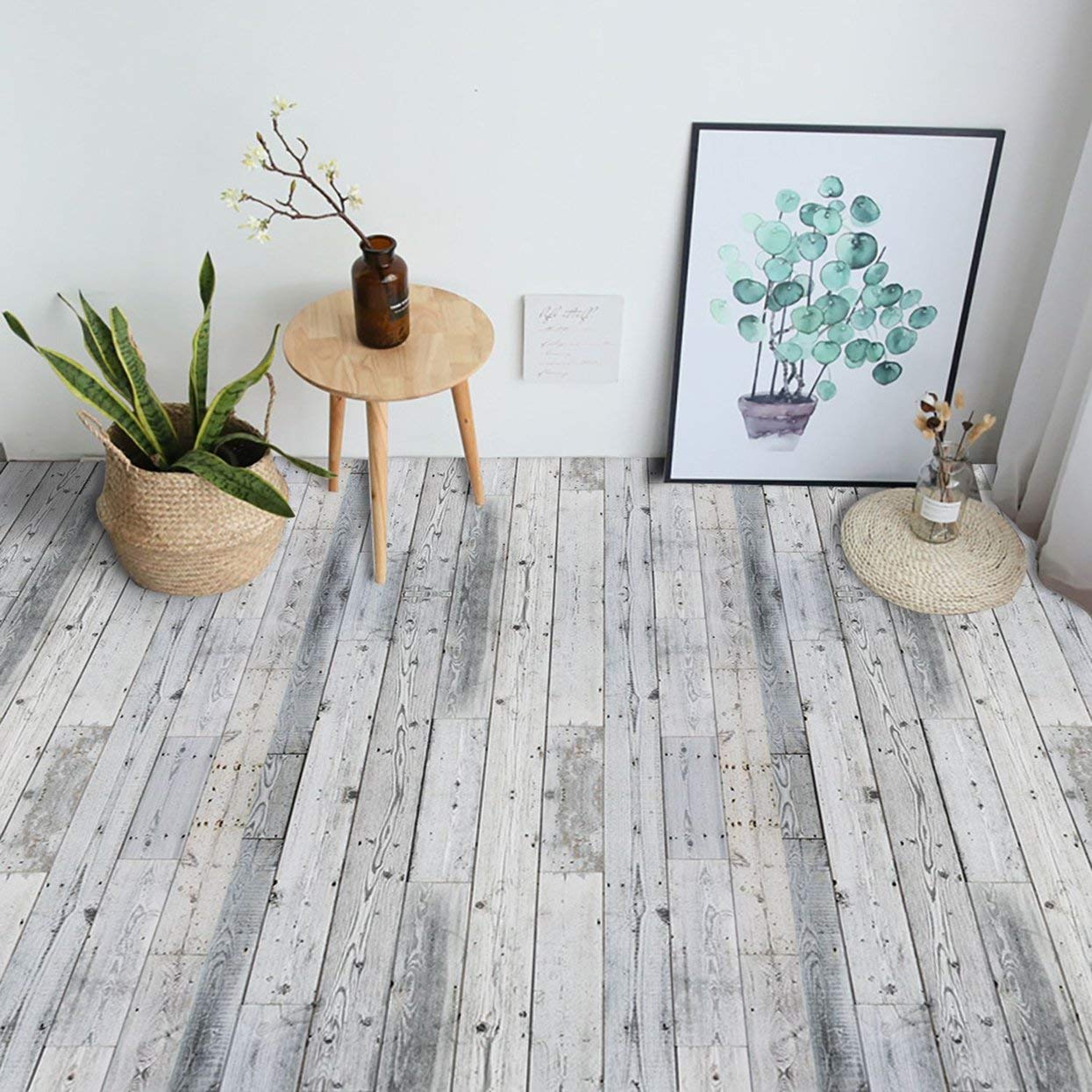 If there is this empty space in your room that you have been wishing to fill with something meaning worthy or esteemed, getting a case showcasing your treasured collection of beloved books, CDs or even vinyl records are an excellent idea. Apart from getting a case, you can also make one that is customized to both your space and wish.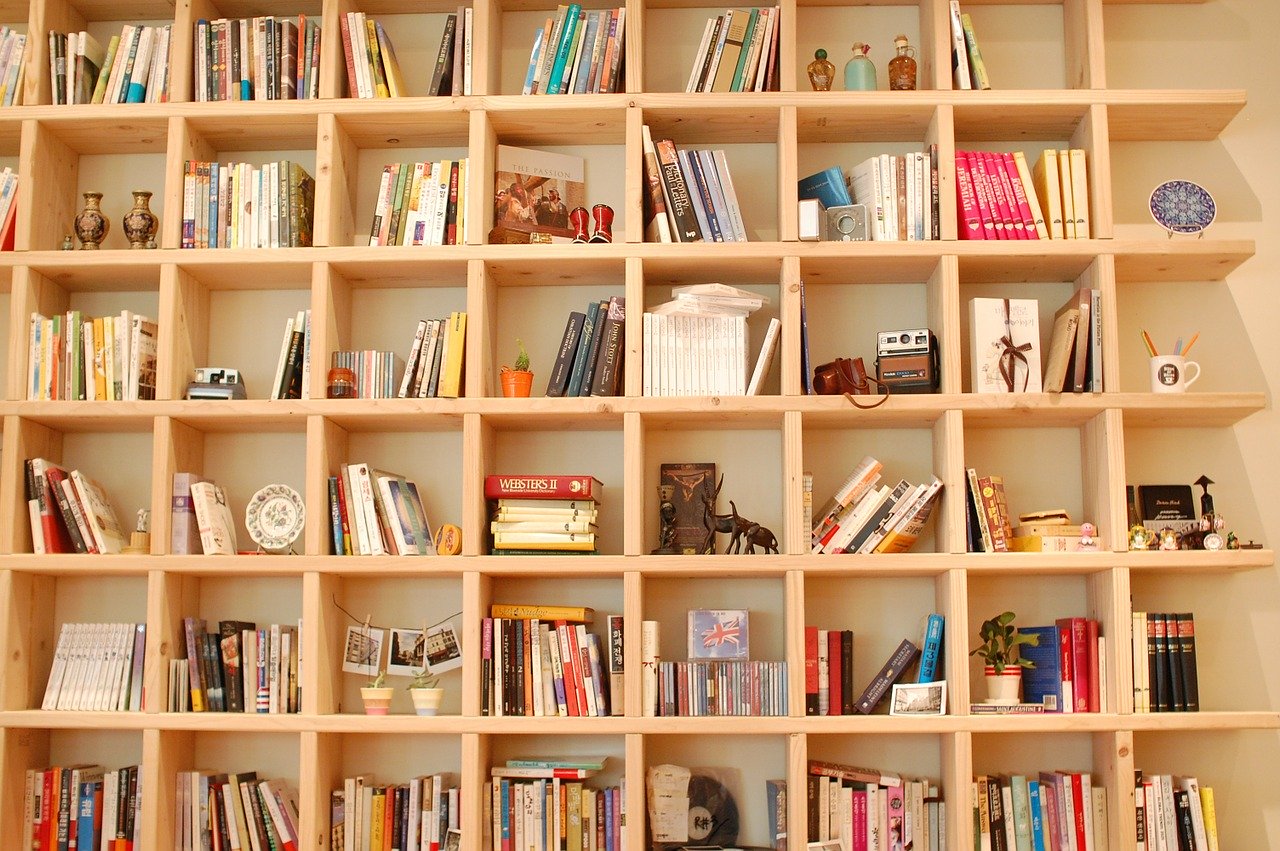 Here are a few ideas of cases you can get, make and decorate:
A case with geometrically built spaces will surely boost up your collection's portrayal.
Get a musical note collection case or one shaped like a guitar to emphasize your vinyl record collection. This idea is extremely well suited for portraying a minimal collection.
You can also attach a few small wooden planks and create non-uniform boxes. Now fill the larger ones with flower vases or statement sculptures. Place your CDs and books in the relatively smaller ones.
Open shelved bookcases can also be adorned with scented candles in compartments, besides the ones filled with books. Securely place timber-scented candles, and your room will smell like the old library you love the most!
Designing the room of your dreams along with an irresistible home is a work fit for anybody who loves, and reverberates with their house. All you have to do is to find the will to begin the makeover, and soon you will have a house worth of royalty. Mix and match the above-mentioned ideas along with your preferences, and your house will stand proudly showcasing the love you showered upon it!