This stunning country home is an excellent reminder that if you live out in the countryside, you're going to need to make sure your home gives you outstanding views of the surroundings.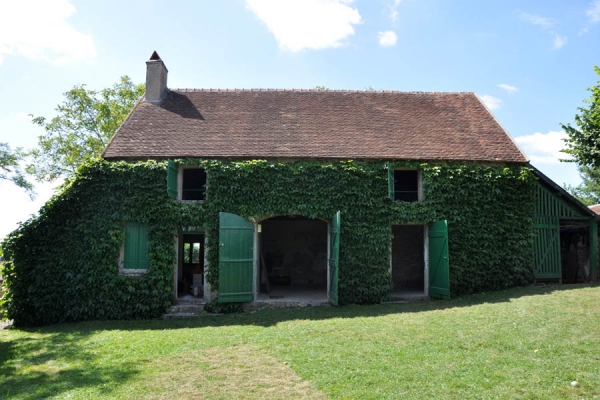 The home, designed by Josephine Interior Design, is found in the beautiful countryside of Burgundy, France. You will notice right away that every room inside, even the bathroom, has a rather large window on at least one wall. They all swing open, revealing a magnificent view of the French countryside.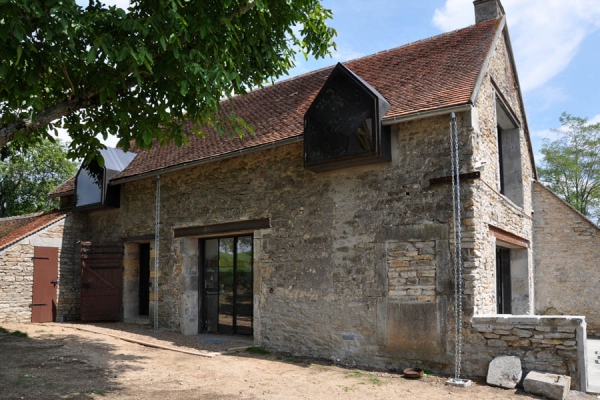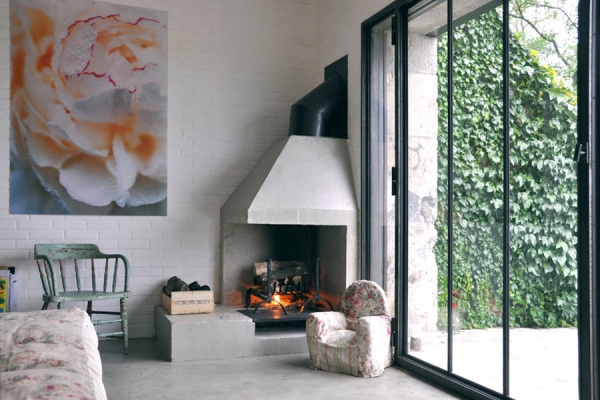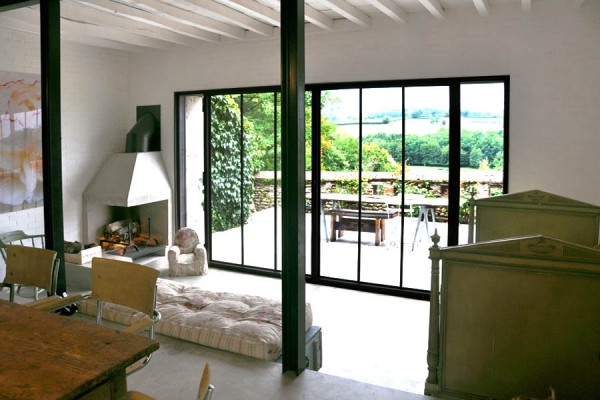 The design of this country home is perfectly simple. There are minimal decorations on the walls, and the furniture and fixtures do a lot of the work themselves in the decor department. Even the bedroom you see seemingly only has a bed in it facing the large and open window and a couple baskets or storage containers. However, this just proves the need for minimal decor in this home.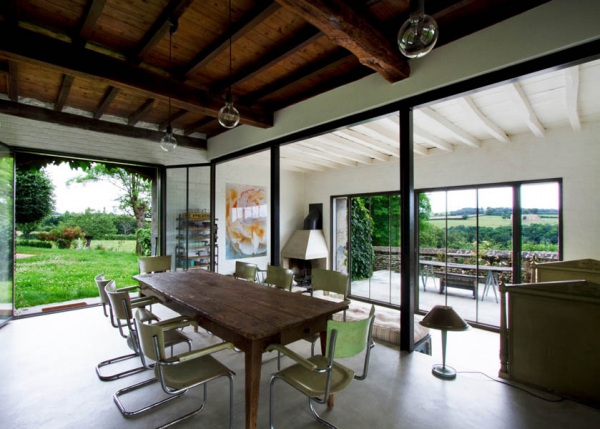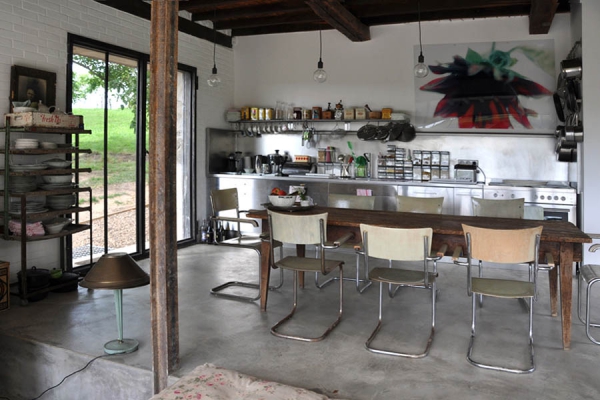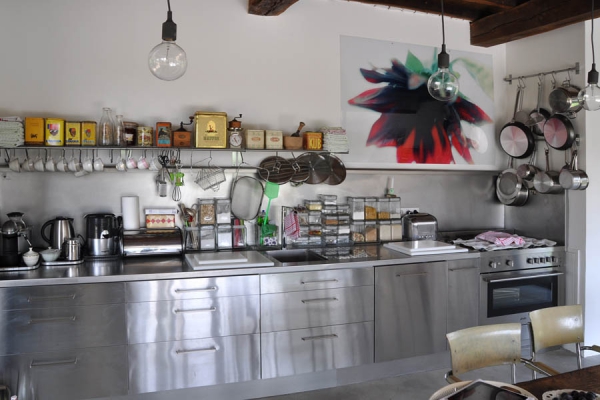 One thing we especially love about this country home is the integration of modern pieces with the vintage furniture and rustic home structure.
The kitchen is a wonderful example of this. The counter and cabinets and legs of the dining table set are all made of a metal, while the decor and small storage containers that line the shelves are all rather antiquated in appearance, and overall very vintage.
You see this theme play out a few more times with the kids' bedroom; one piece of furniture or a trunk will be in that same metal. It's such a simple thing to do but so genius at the same time.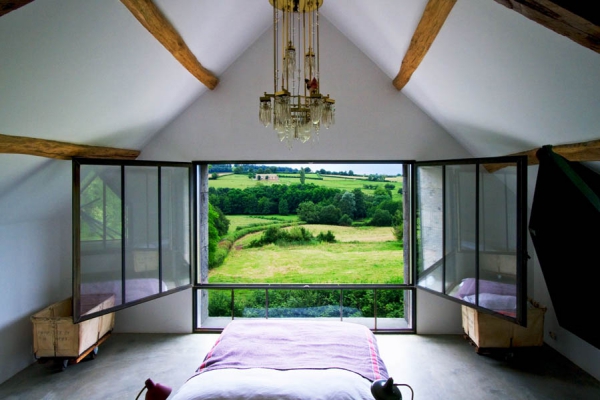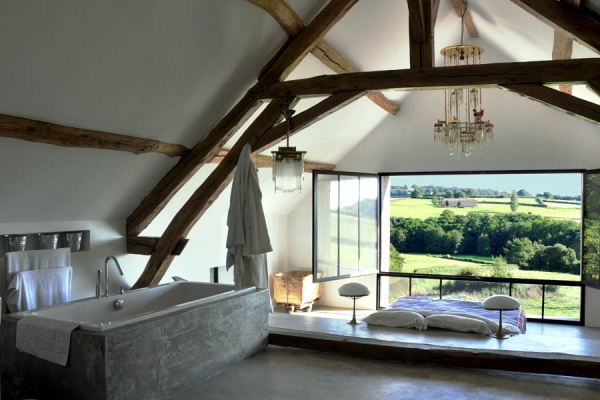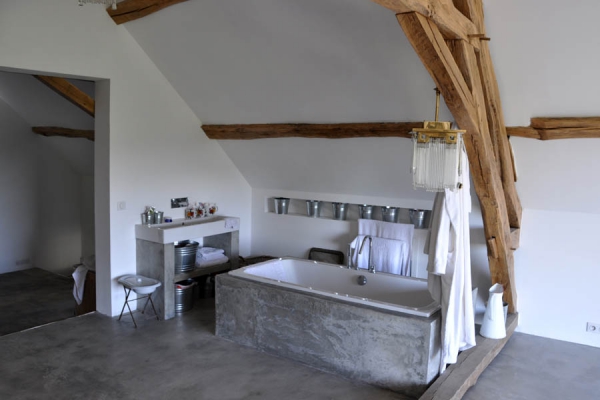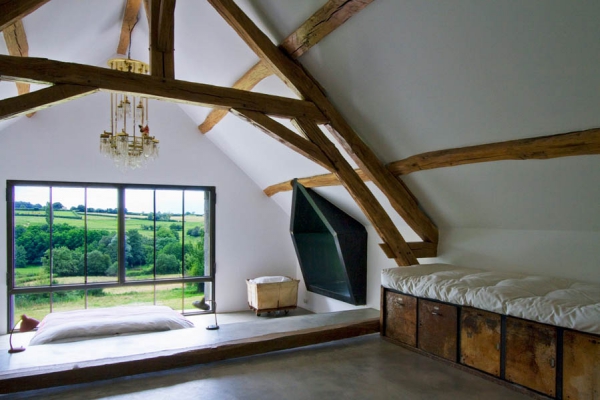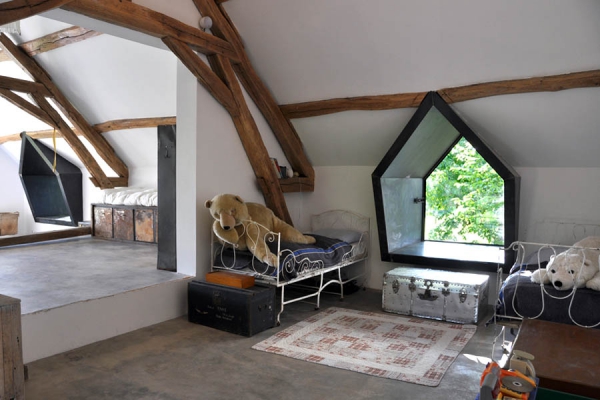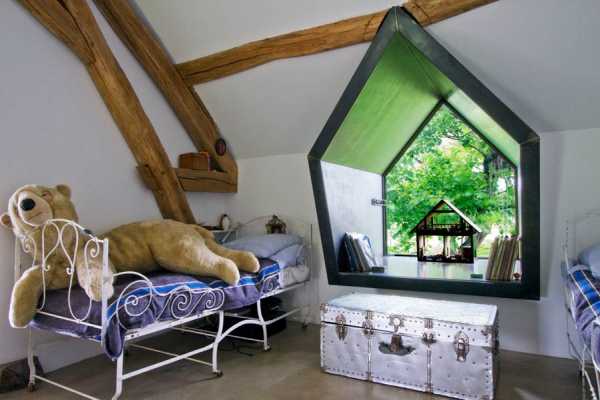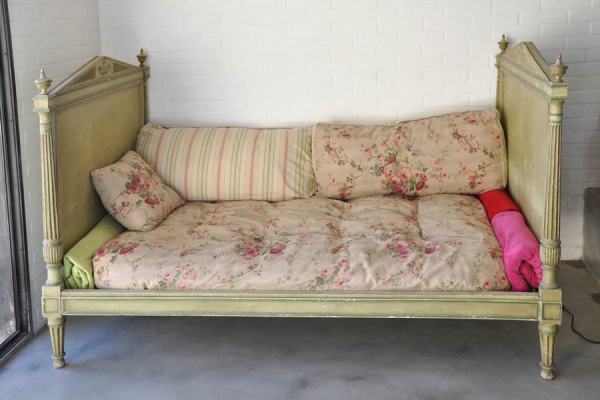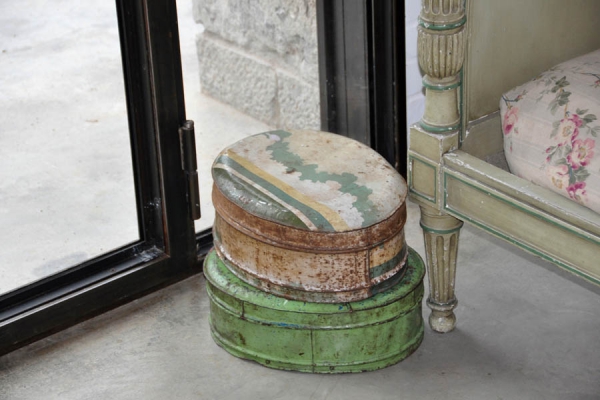 This is the perfect country home; it has everything you'd ever need in it and it is absolutely adorable. We're still drooling over those views of the countryside it provides.