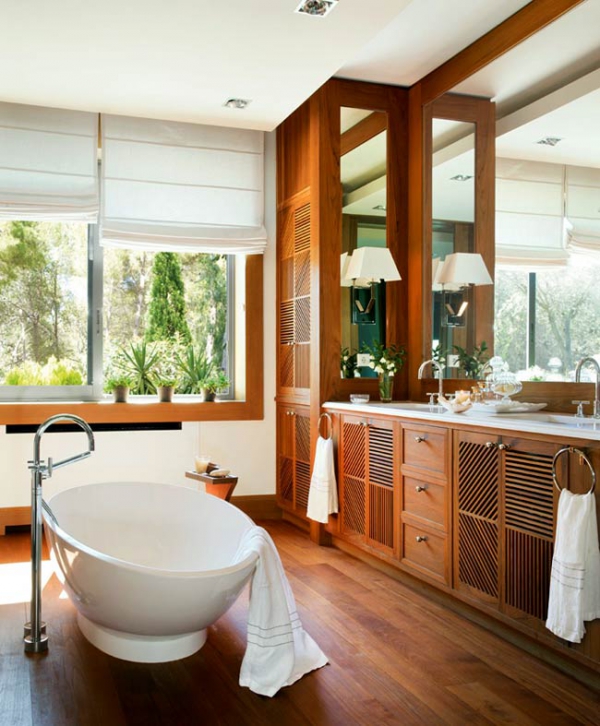 I don't know about you, but one of those things I want when 'I become real adults with an actual house' is a big and beautiful bathroom. Let's face it, the bathroom is a super important room in the house. It's where we start and end our day, not to mention the few trips we make to it periodically through the day. When the term 'super important' was dropped just a moment ago, it was first in the way that we actually need it in the functional sense. But come on, we want it to be beautiful too, let's say something that resembles this wood bathroom.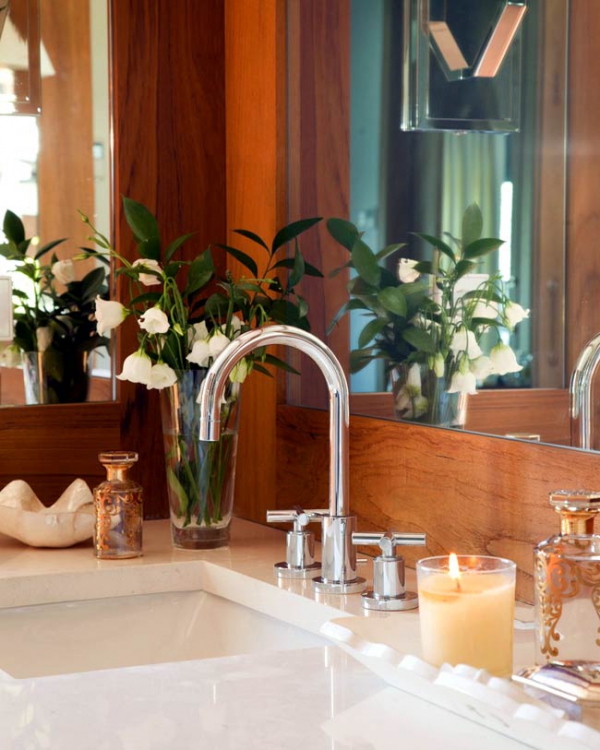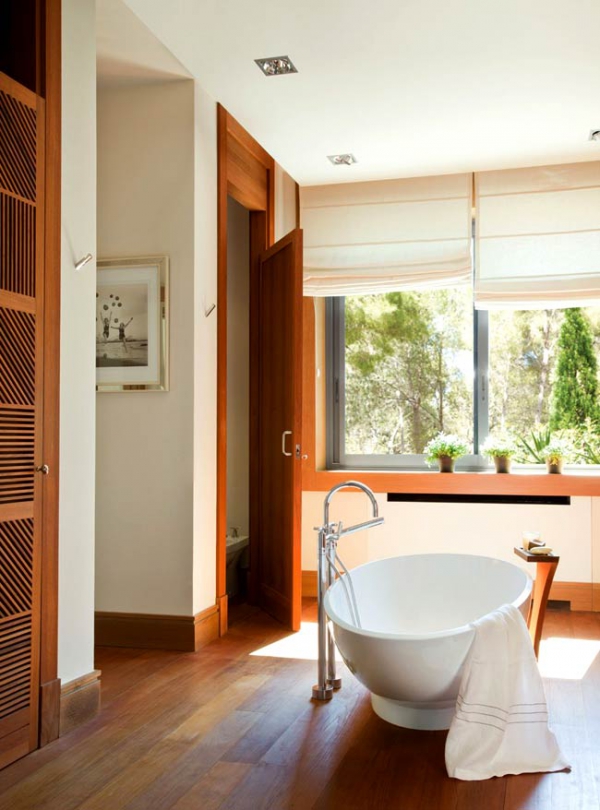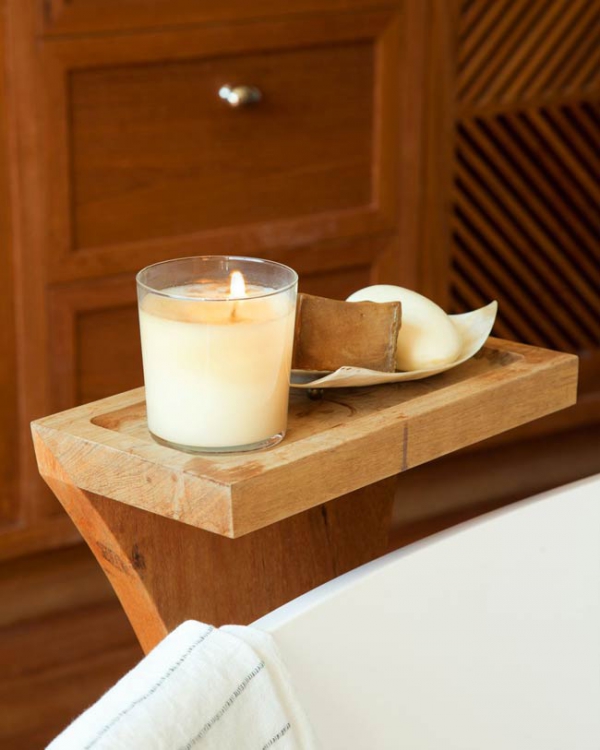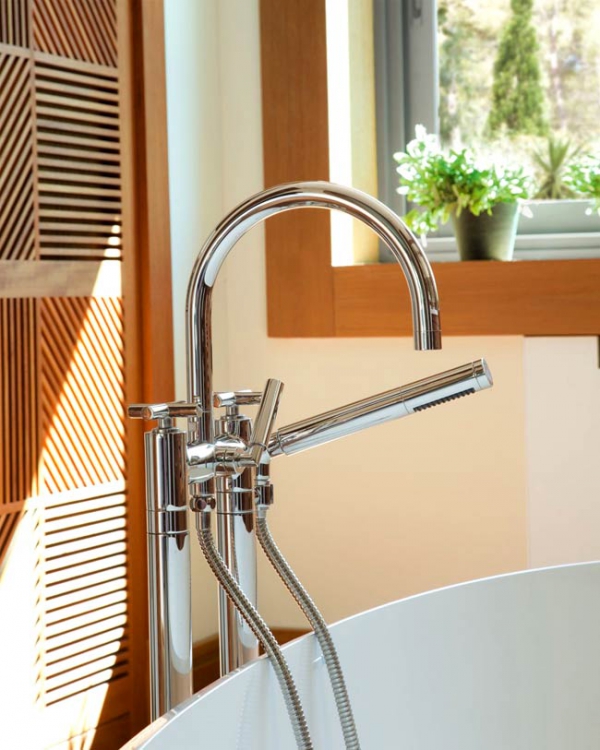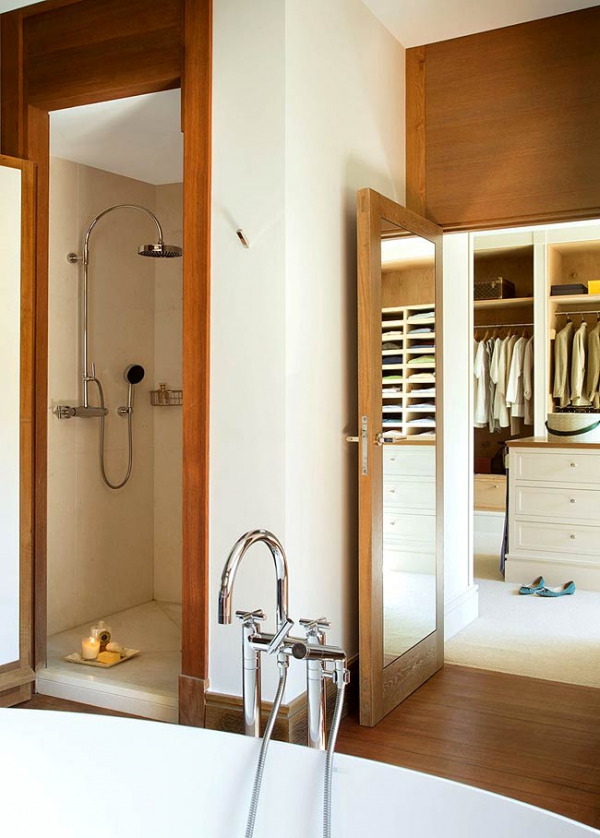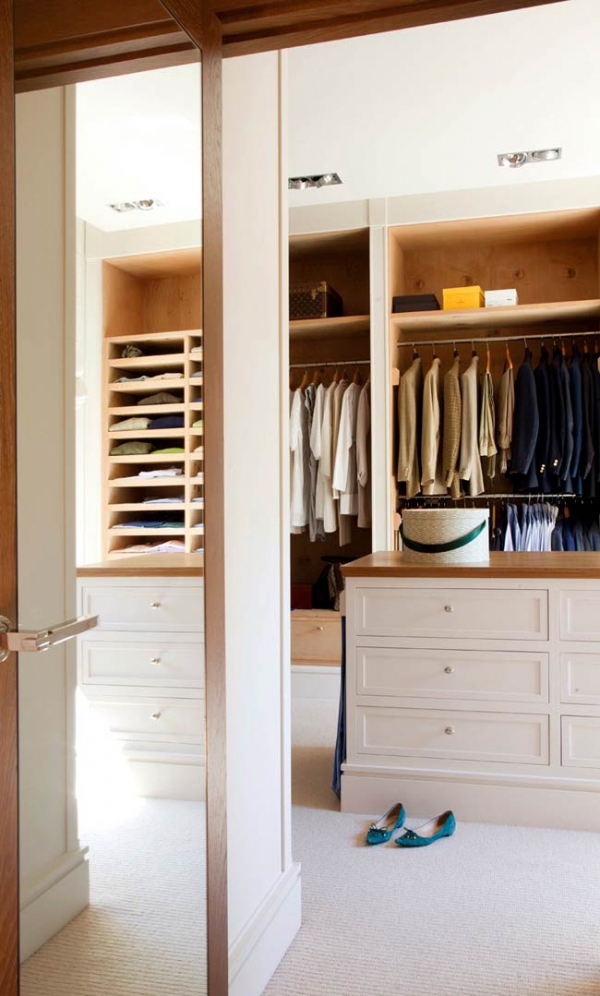 The overall design of this wood bathroom is actually rather simple. Wood encompasses the room with white contrasting walls. The white tub is a lovely decision, it really makes the overall look of the room flow. The silver faucets and fixtures are a perfect contrast to the natural look of the wood and the neutral, creamy white walls.
The cabinets in this wood bathroom are especially awesome. The alternating direction of the panels in each cabinet creates a nice and subtle level of dimension in the room. Really, if there weren't there it wouldn't make a huge different in how nice the wood bathroom is, but it's still an excellent touch.
This wood bathroom is perfectly balanced between a place that can create more of a zen space, and one that you can actually get ready in each day. So when the time comes to design or remodel your own bathroom, keep this beautiful room in mind. It is a simple look to accomplish, and one that never goes out of style.