Perched in Cap Cana, located in Punta Cana, Dominican Republic, proudly raises an ambitious architectonic project that stand out in a demanding environment. This incredible home was designed by its owner, interior designer, and architect on four plain and concise axis: modernism, space, minimalism, and luminosity. Welcome to Yarari Royale!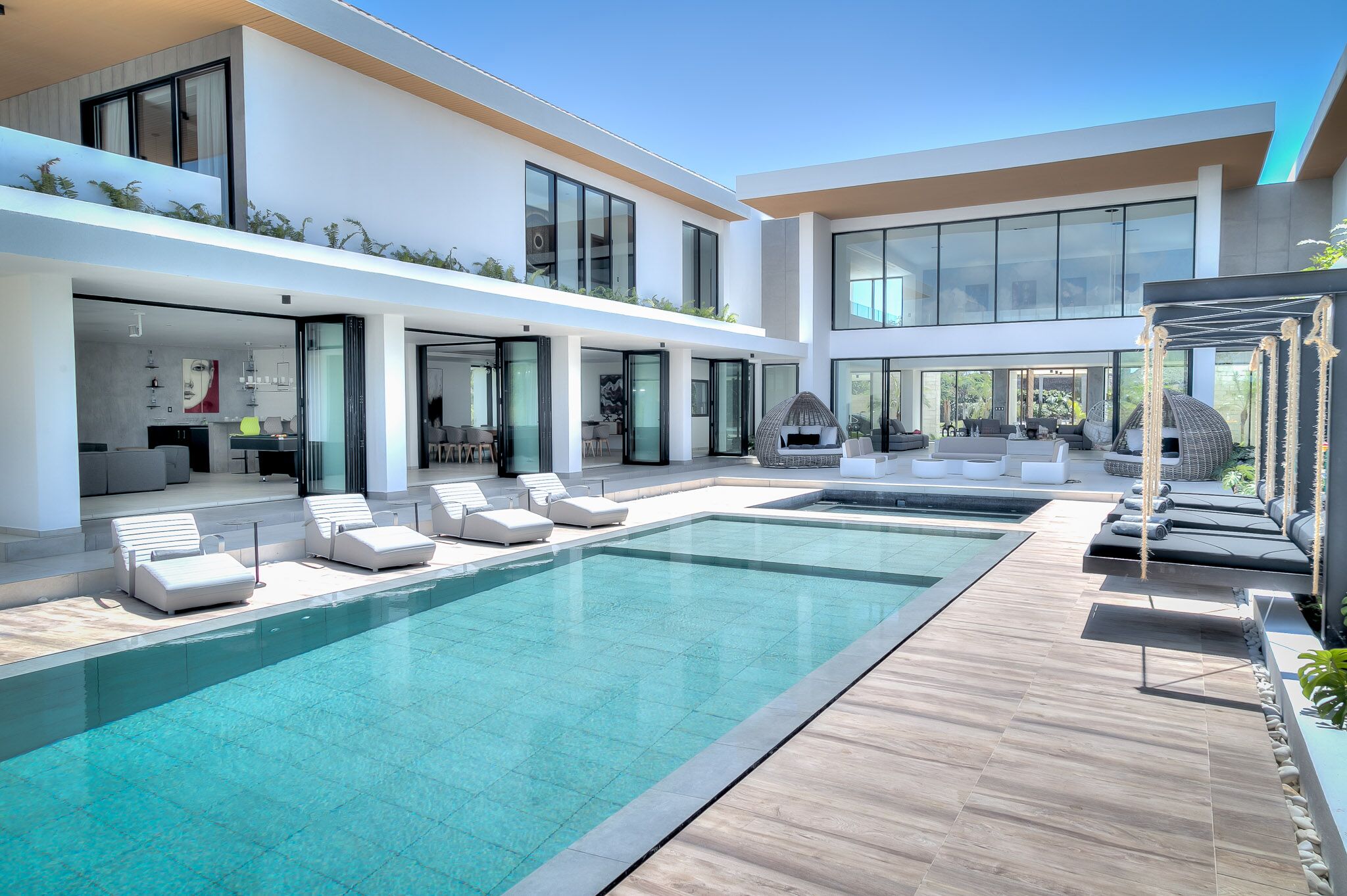 The first pattern is visible along all the structure, both indoor and outdoor, where straight and rectangular lines predominate giving the home a horseshoe shape to integrate all common and private spaces converging in the center, next to the pool, hot tub, large hammocks, sun loungers, inviting guests to integrate themselves to the core in an easy and fast way.
The second and third concept can be strongly appraised in how the interior design was planned: from the main foyer with its high ceilings to all functional and decorative details were carefully picked to obtain a balanced and harmony effect. Being this a vacation home, each of its paintings, chairs, sofas, lamps and more were cleverly placed to get that feeling of amplitude and dispersion, avoiding collapses and saturations.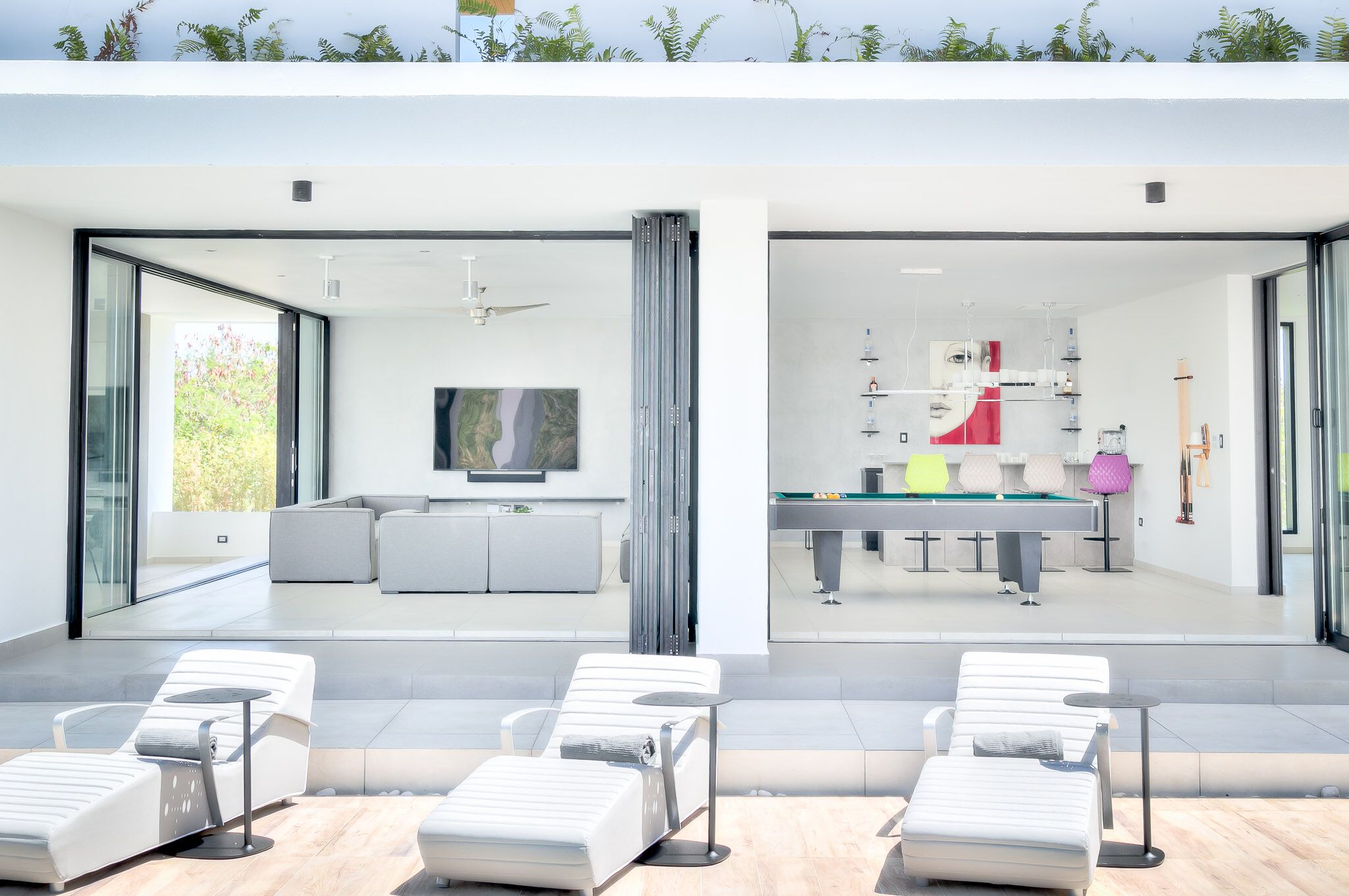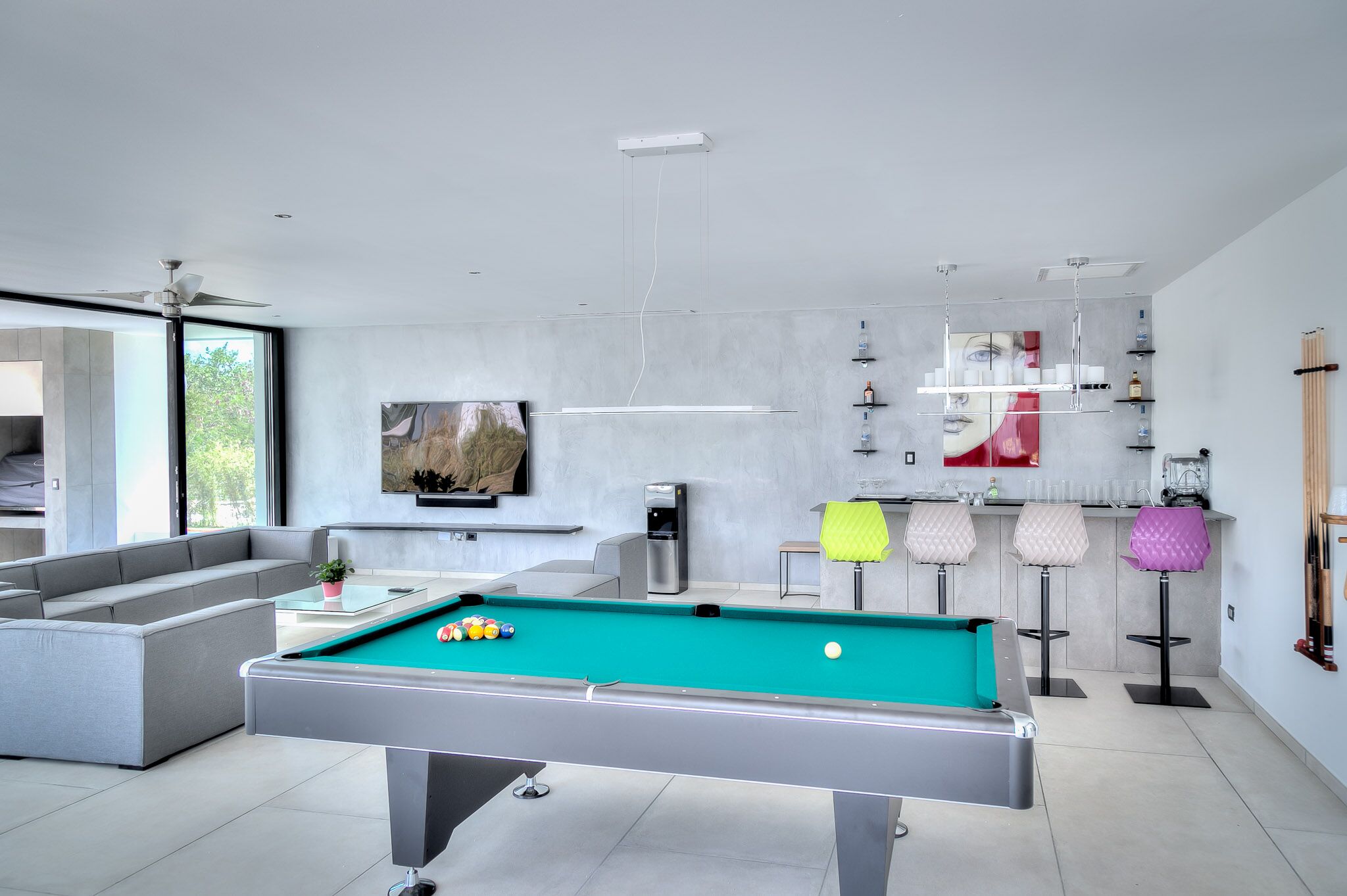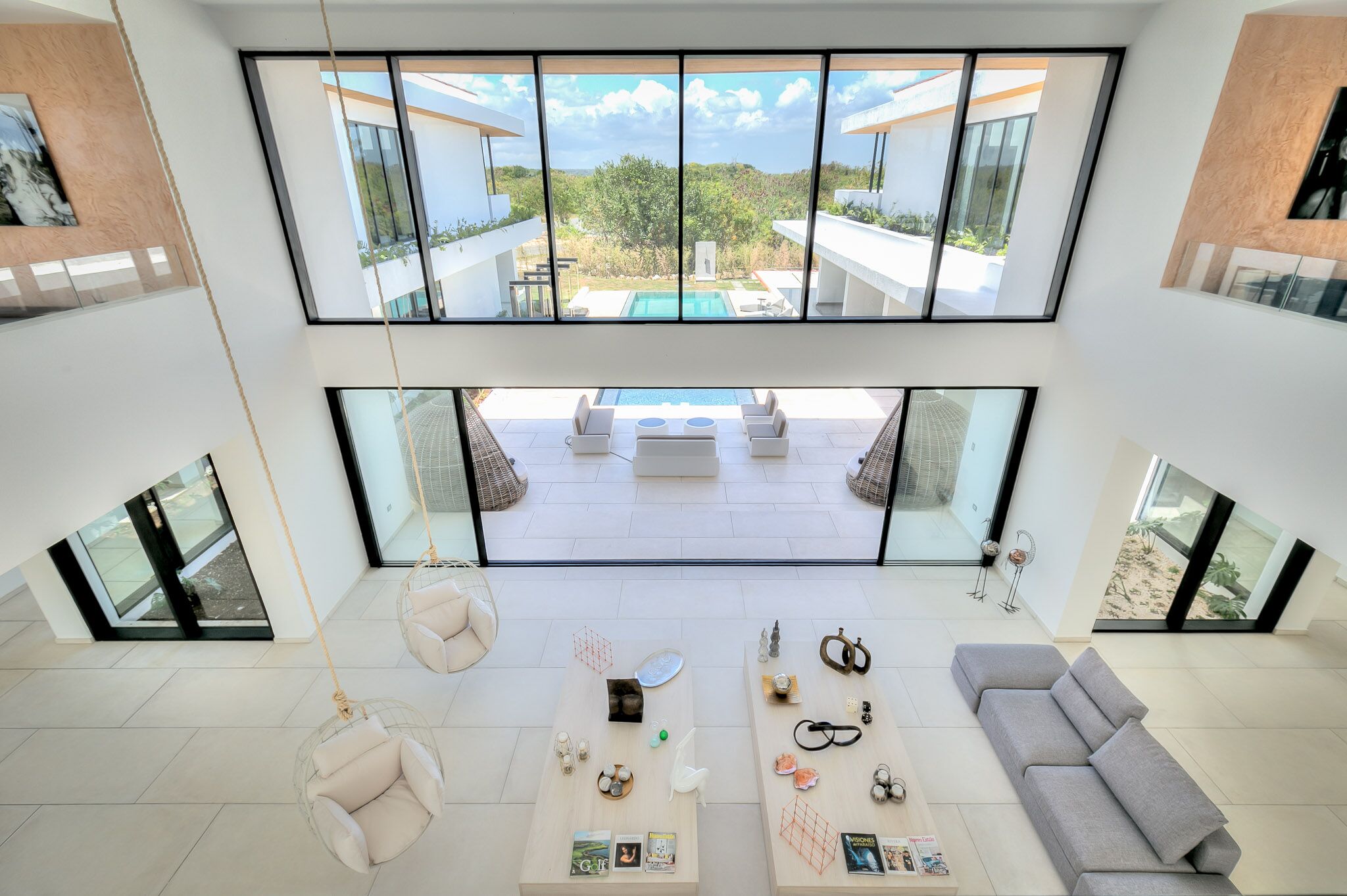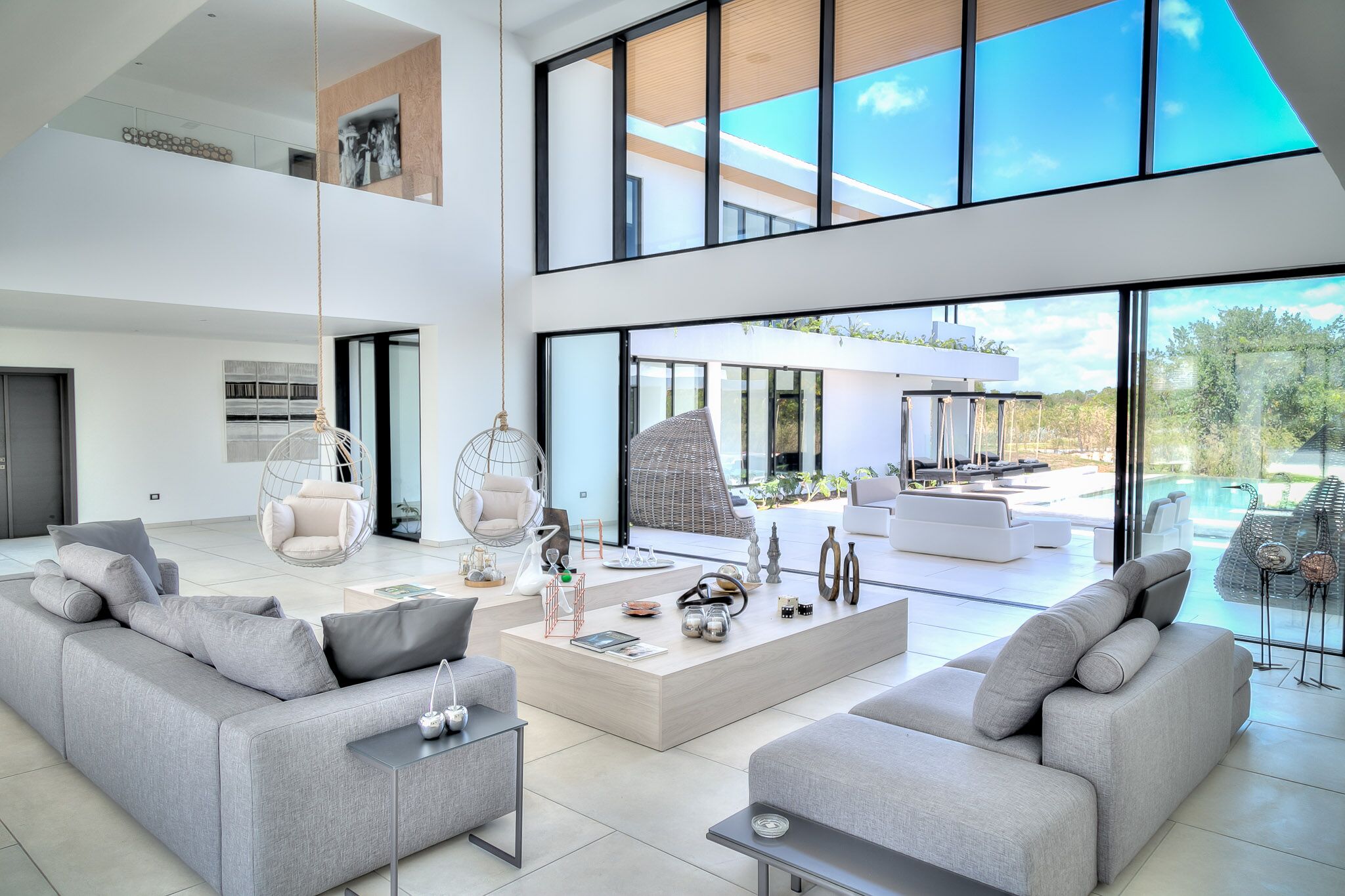 The fourth and last factor, which determined the projection and later execution of this 9 bedroom masterpiece is present in each nook. Sun rays have free access 247 through the large windows, strategically outlined all over the home. Especially, when entering the main foyer and you look up to marvel the giant picture window traversed by the pristine Caribbean sunlight, endowing with grace from the pool table to the colorful backrests next to the bar.
This vacation home is ideal for large families or numerous groups of friends, where all come together in the mesmerizing swimming pool, hammocks and sun loungers. Next to the meeting point is the welcoming gas BBQ with a capacity for 20 sitting guests in three different alfresco dining tables.