Nestled away in the Limpopo Province of South Africa, this beautiful and luxurious villa stands above the trees overlooking the countryside. With sprawling space in all areas, large and cozy furniture laid a strewn, and warn fires waiting wherever you go, Leobo Private Reserve is a true paradise on earth!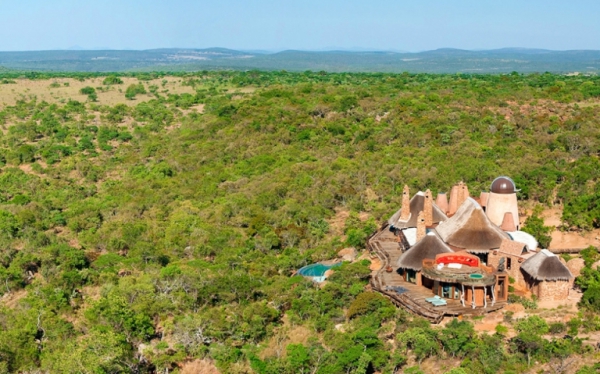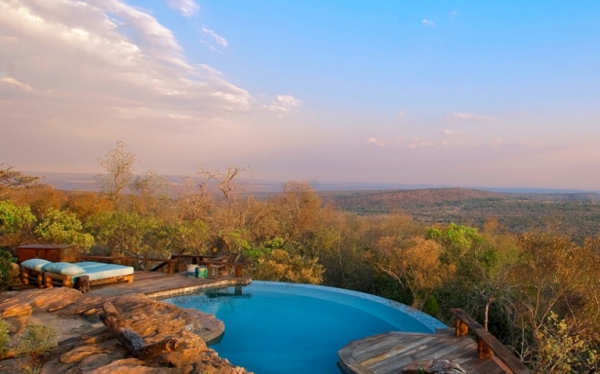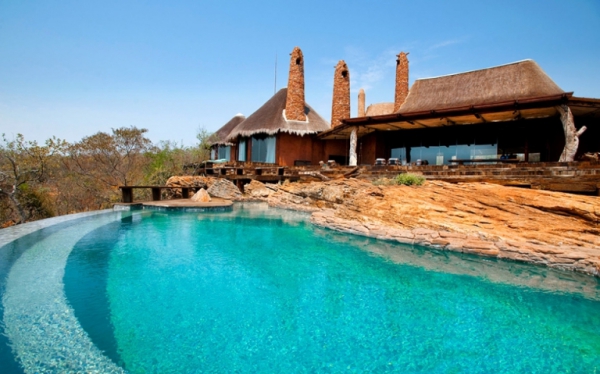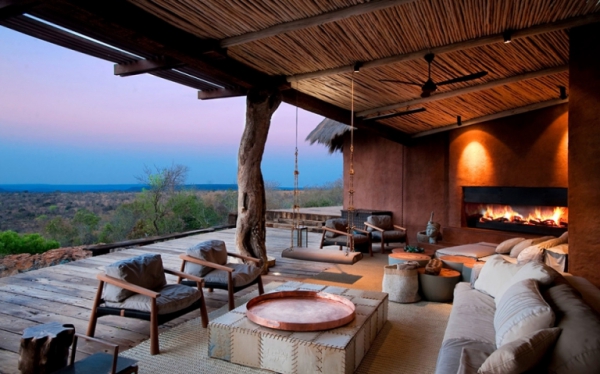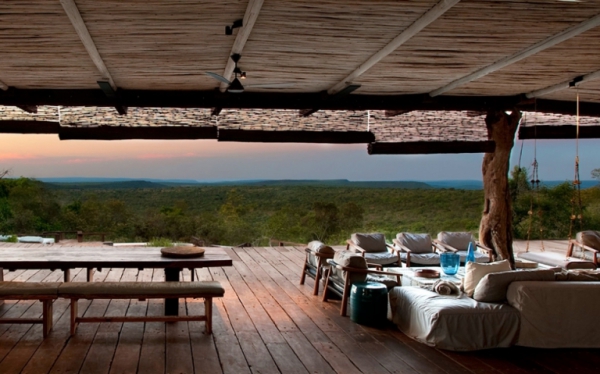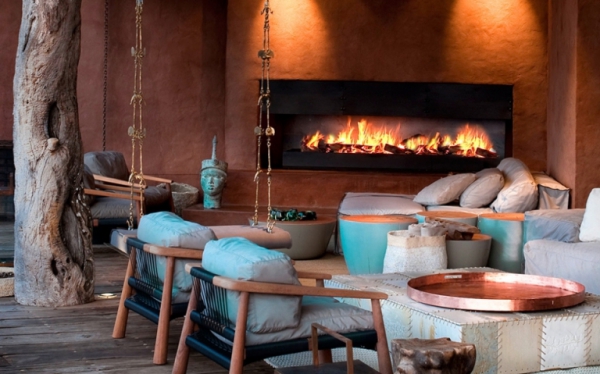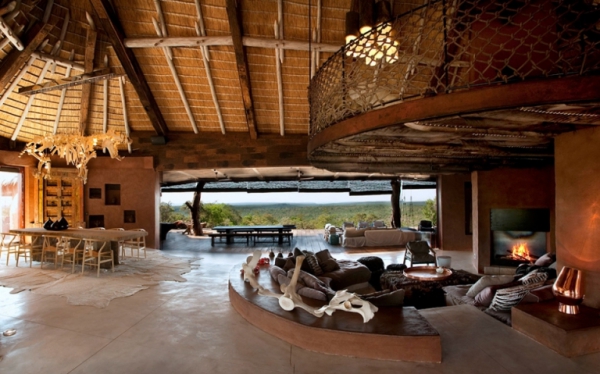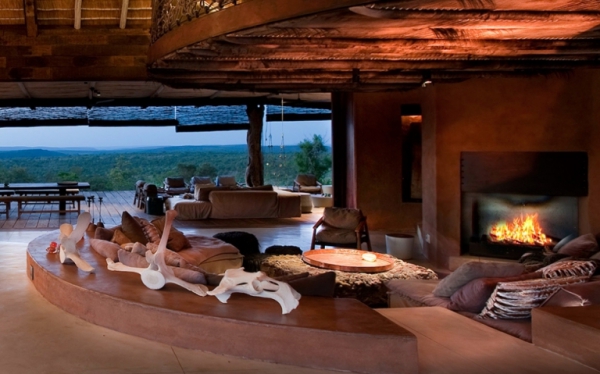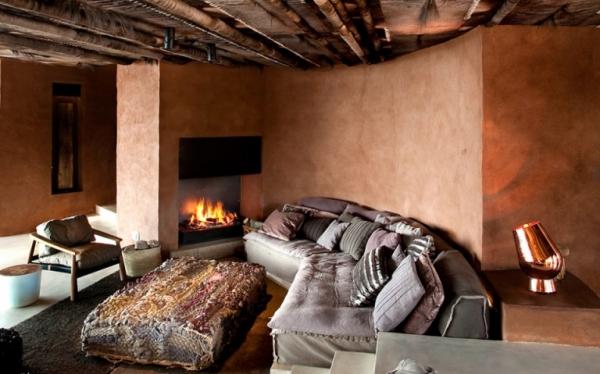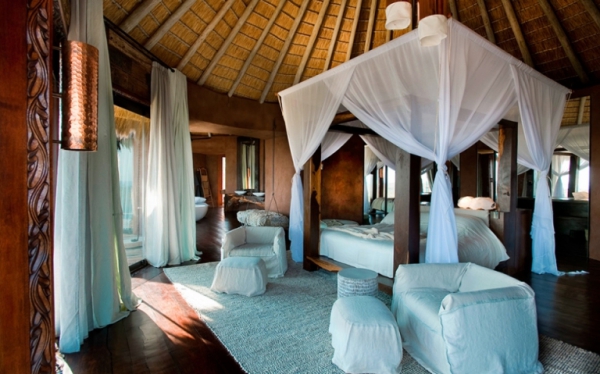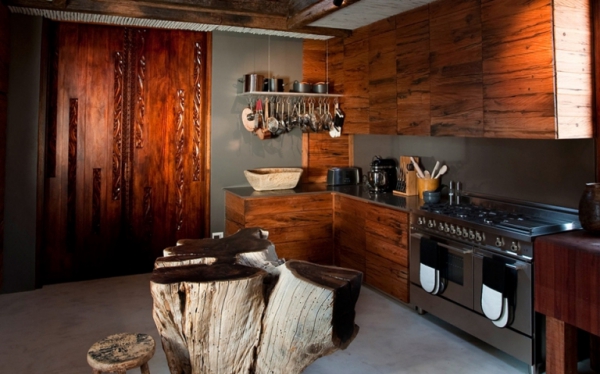 Designed and decorated with a very modern African style, this villa is a wonderful balance between the homeland and contemporary design. We love that the appliances and cabinets in the kitchen are much more on the modern side, while the island or table in the middle is clearly from a fallen or cut down tree. You'll notice that the design of the furniture and the fabrics used are much more contemporary as well.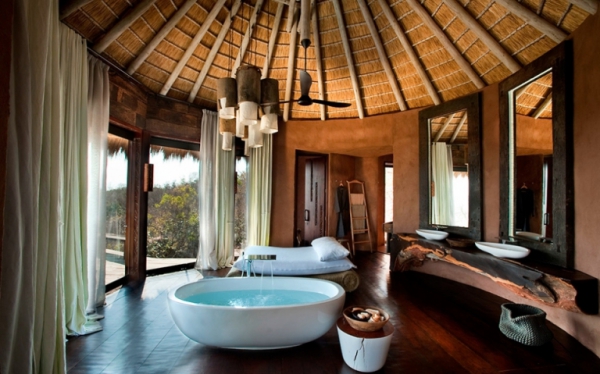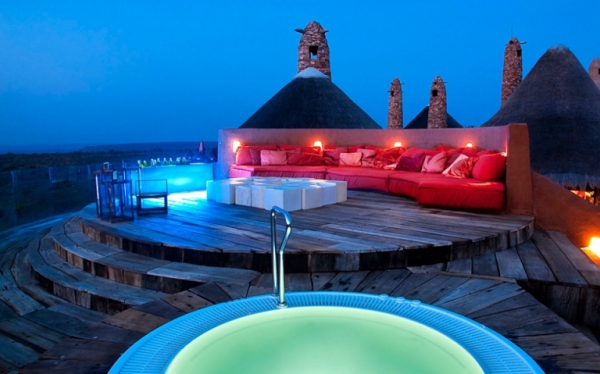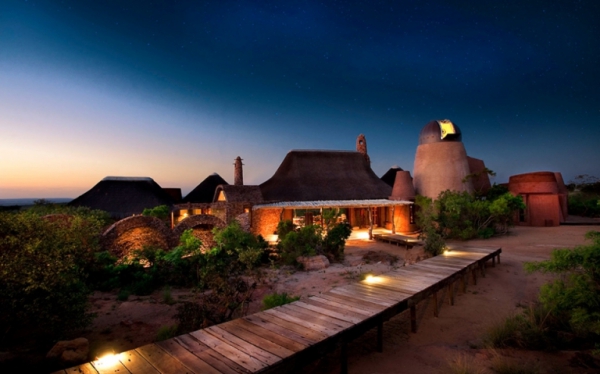 We love that every room is completely open to the outdoors in this African villa. Can you imagine spending your nights by the fire with a perfect breeze constantly blowing through no matter where you were? Suppose those flowy curtains only make that image seem more serene. If you really want to bask in the outdoors, the seating area near the pool is perfect for lounging at any time of the day.