An address in paradise, this stunning private retreat on the Caribbean island of St. Lucia has all the features, fixings and fineries that make for indulgent recreation. Located at Lookout Point, 300 meters above sea level, this luxury tropical villa is oriented towards the spectacular natural beauty on display before it, offering outstanding 180 degree views from every window!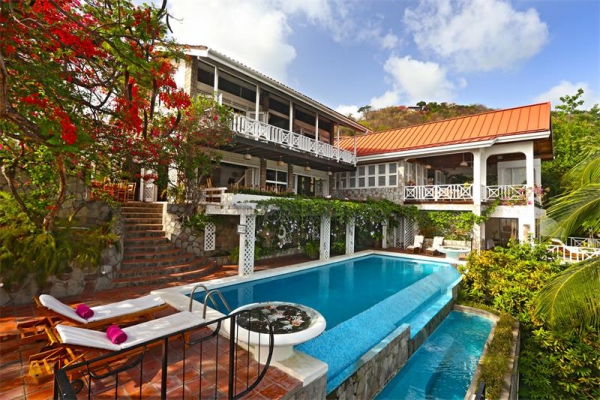 The five bedroom property, spread over two floors is crafted in the local vernacular; its humble wooden construction, generous openings, flowing verandas and semi-open social cores offer ample opportunity to revel in the scenic beauty and heart-warming weather.
Louvered shutters and light screens provide free ventilation and relief from the sun at its peak, as does the lush greenery that enfolds the house within it. The infinity pool and deck invites social activity outdoors, complemented by a well sized brick barbeque and outdoor dining.
The decor sticks to neutral whites and pales, enhancing the light airiness of this villa. Cane furniture abounds in the semi-open cores as it is best at withstanding the onslaught of natural elements; the inner cores are afforded more plush and permanent furnishings. Local white cedar is fashioned into an impressive four poster bed in the master suite, adding romantic flair to the experience.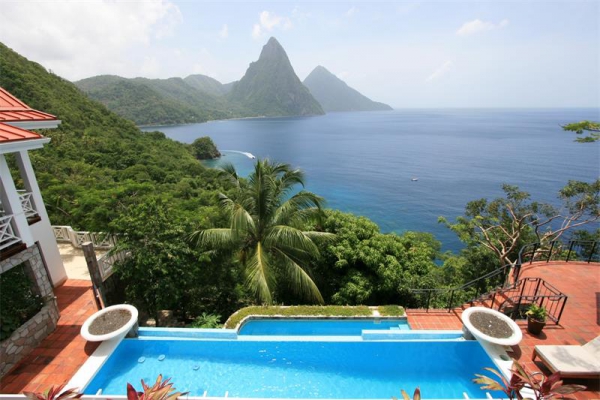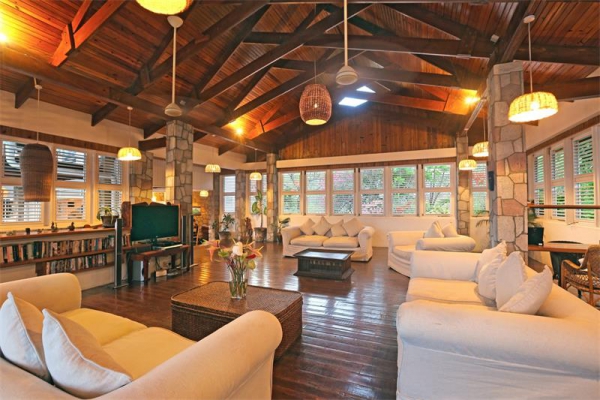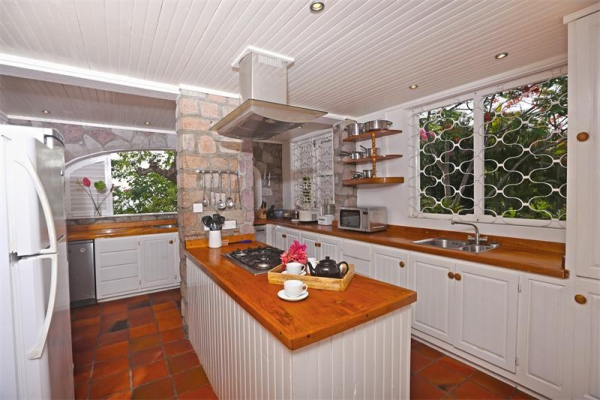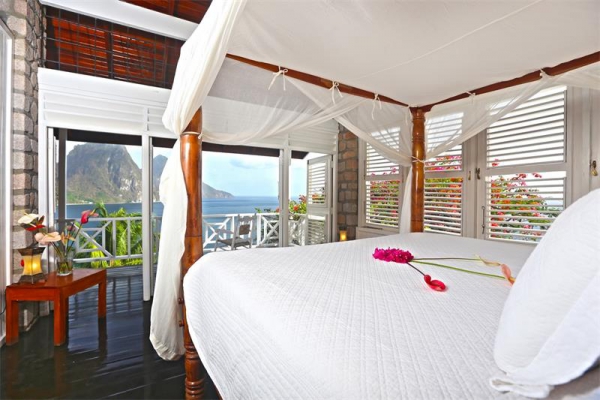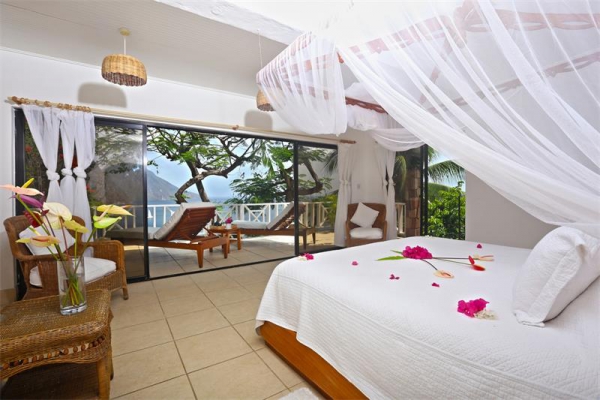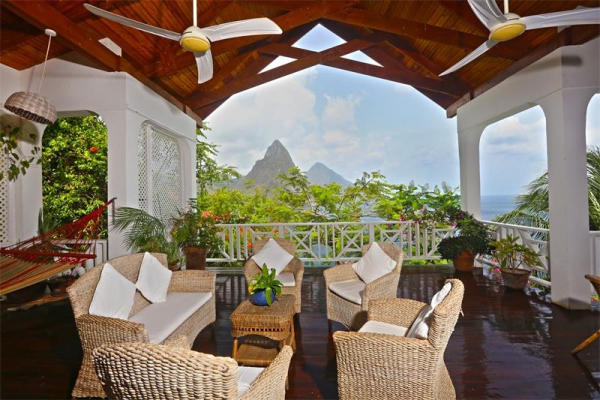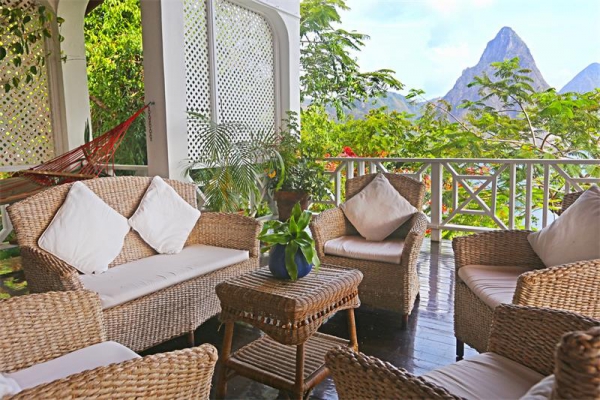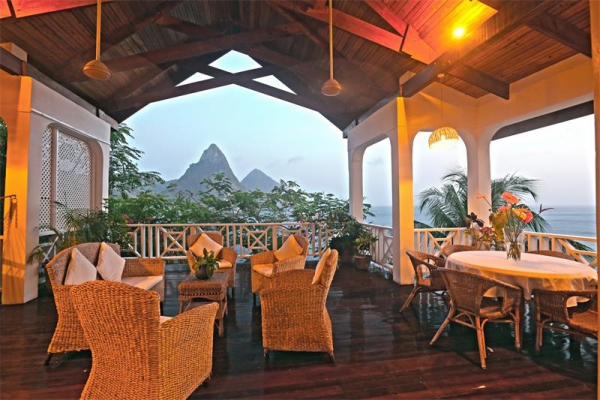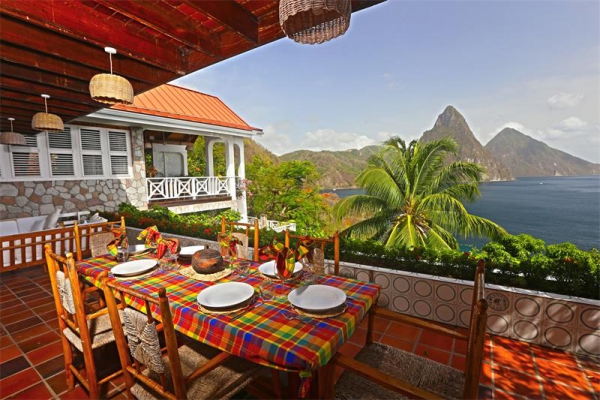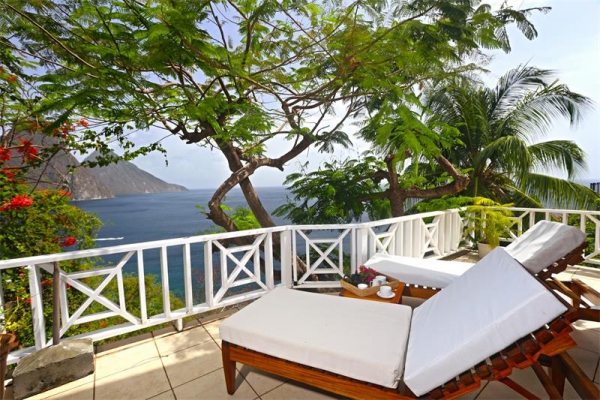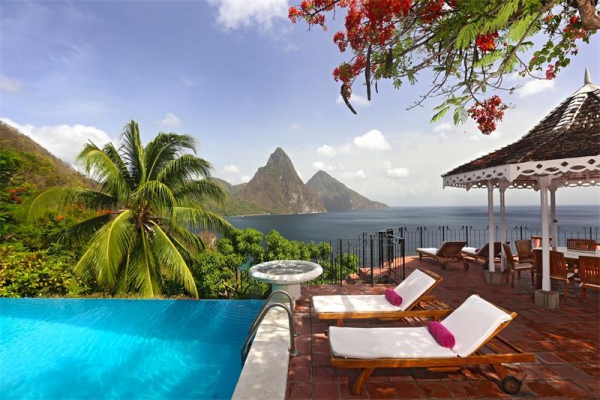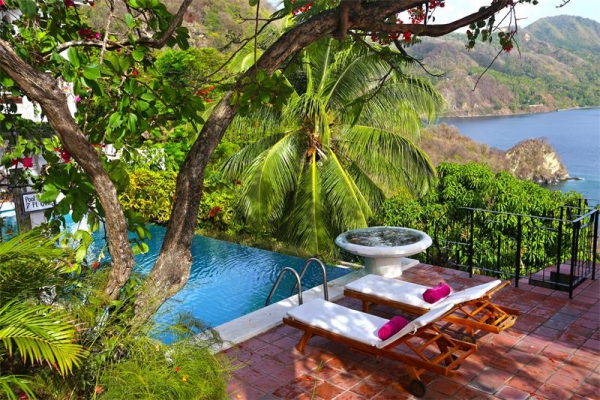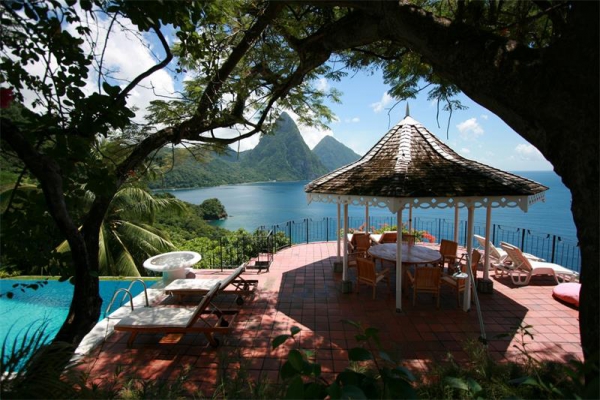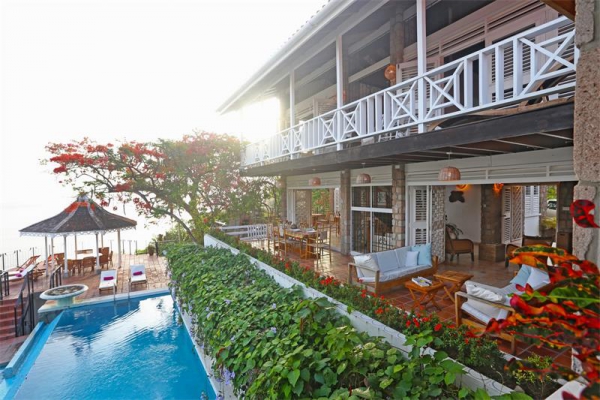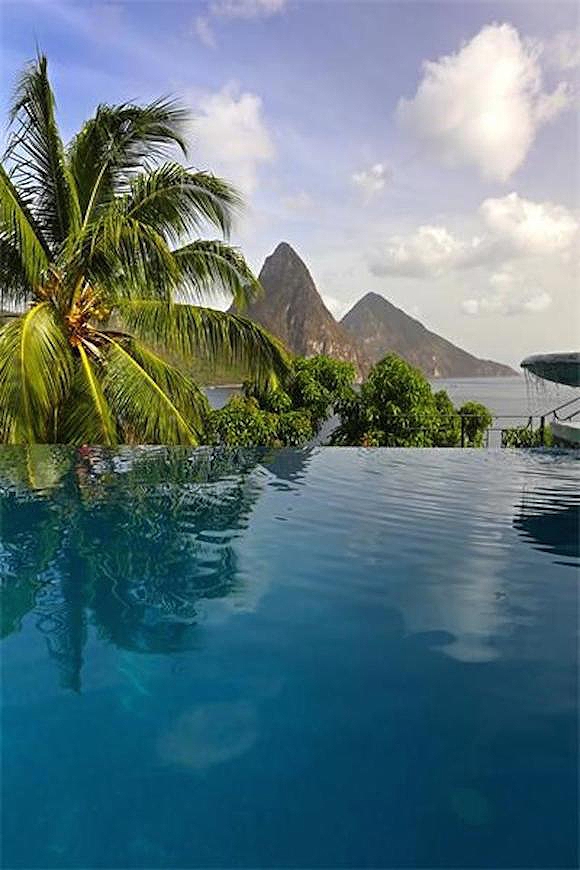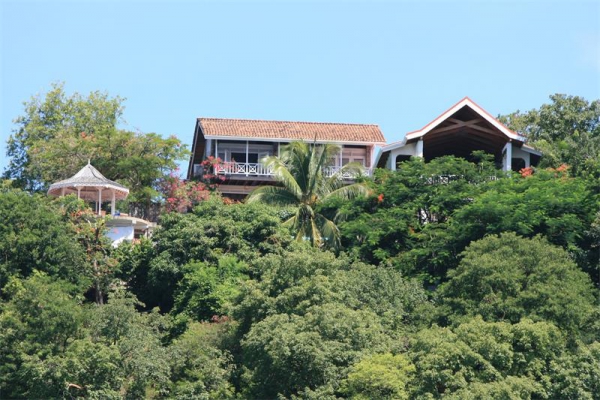 Images found on Luxatic
This luxury tropical villa offers a thorough pampering to the senses and the spirit. Perfect for some indulgent time-out, it also presents opportunities for solitude and adventure with a multitude of activities and nature spots located close by.