The Maldives are most widely seen as a gorgeous, untouched and idyllic paradise. This is all true particularly in the resorts, but it is a 'produced paradise'. The people of the region live in a fragile balance with Nature and are entirely dependent on industry, technology and tourism.
When presented with the task of building a new resort in the region, WOW Architects had to stand up to the challenge of creating a product emotionally and intellectually aware of a unique eco-system. Here 'luxury' had to be a redefined business concept, where the aim of ensuring high experiential return needed to guarantee low impact on environment.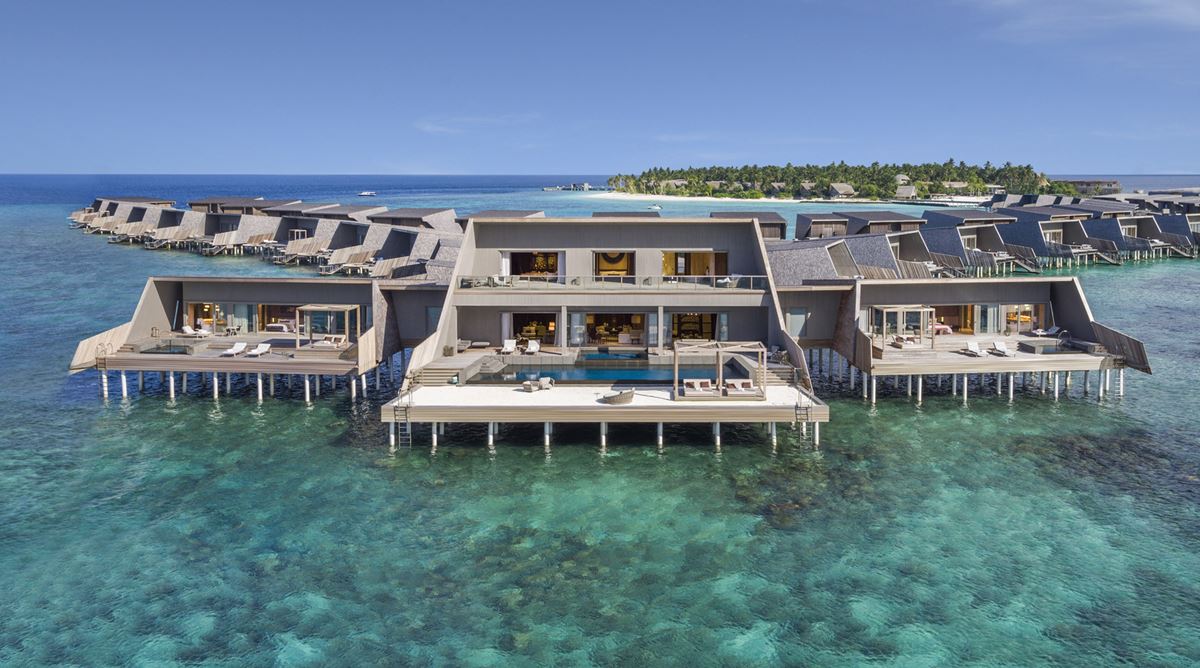 The St. Regis Maldives Vommuli Resort is designed to host a smaller number of guests, providing them with the luxury of experiencing the genuine beauty of a pristine natural environment. It is an isolated piece of tropical paradise to be enjoyed but also respected.
The complex is built on an island, surrounded by a 'House Reef' and has several individual ecological areas – lagoon, beach, coastal and jungle. Each zone offers unique facilities for the ultimate comfort and experience of the guests of the resort, but also various entertaining activities aimed at raising their awareness of the local habitat. Guests can enjoy top-quality service at the signature restaurants, bars and pop-up cafes, and have unforgettable time of pleasure and entertainment at the spa, beach and dive centers.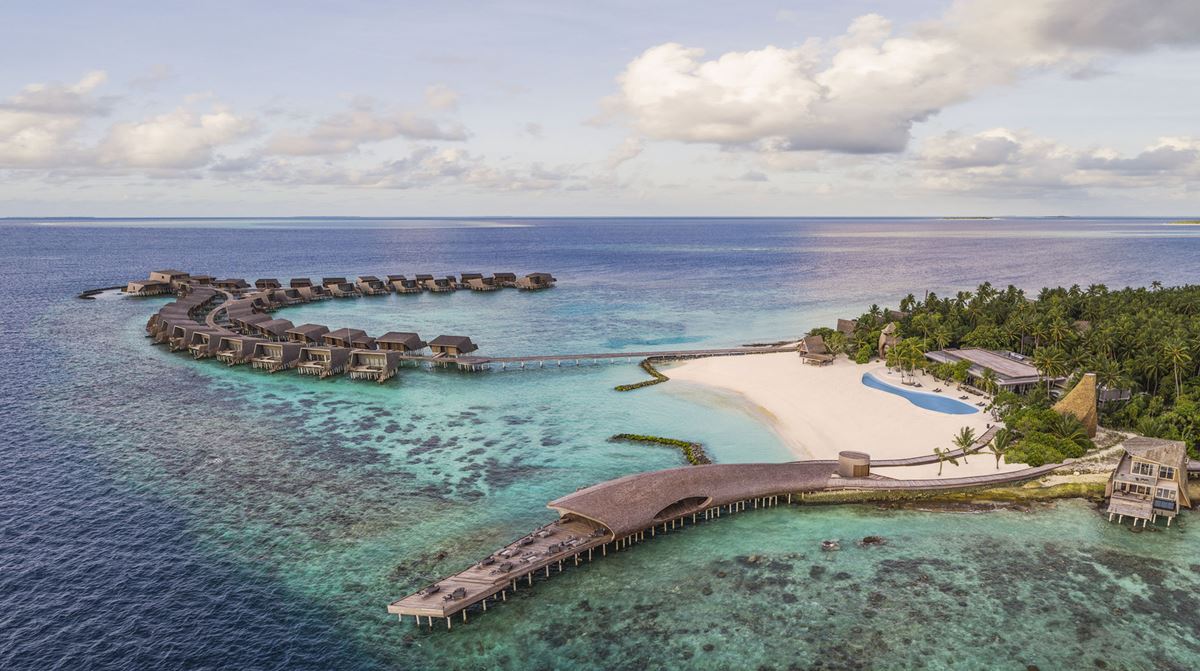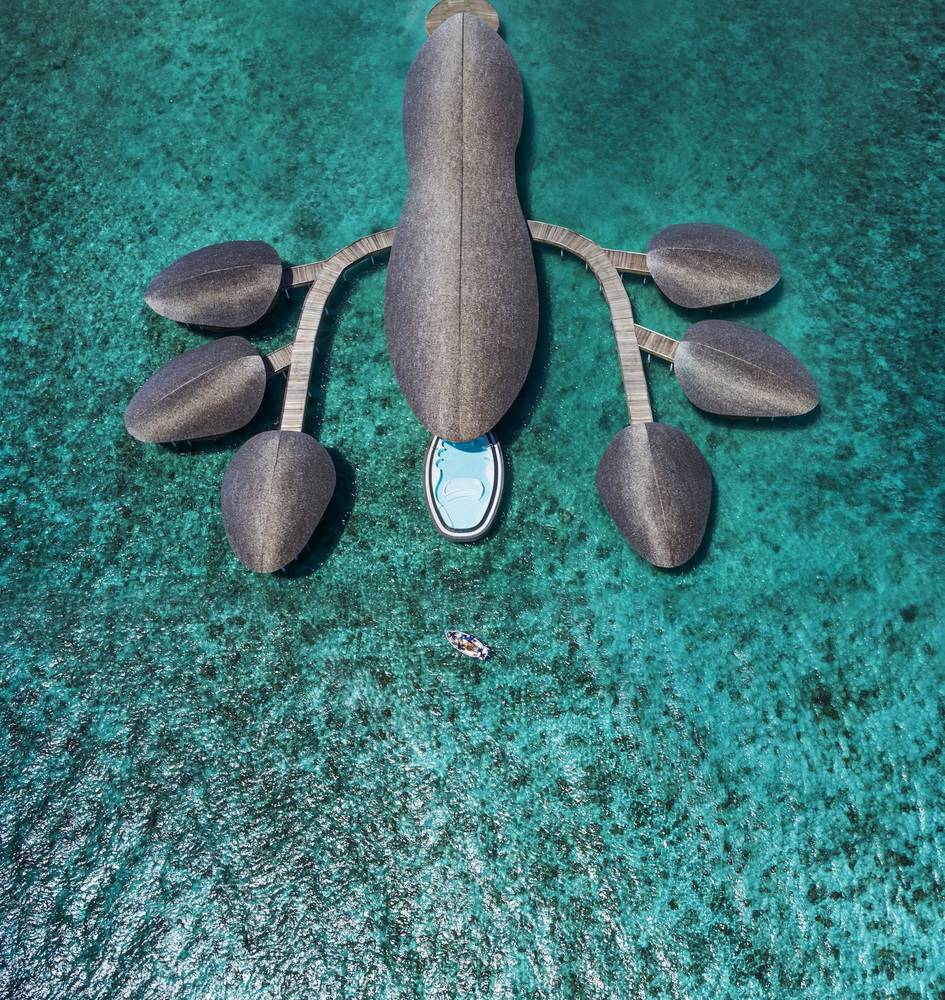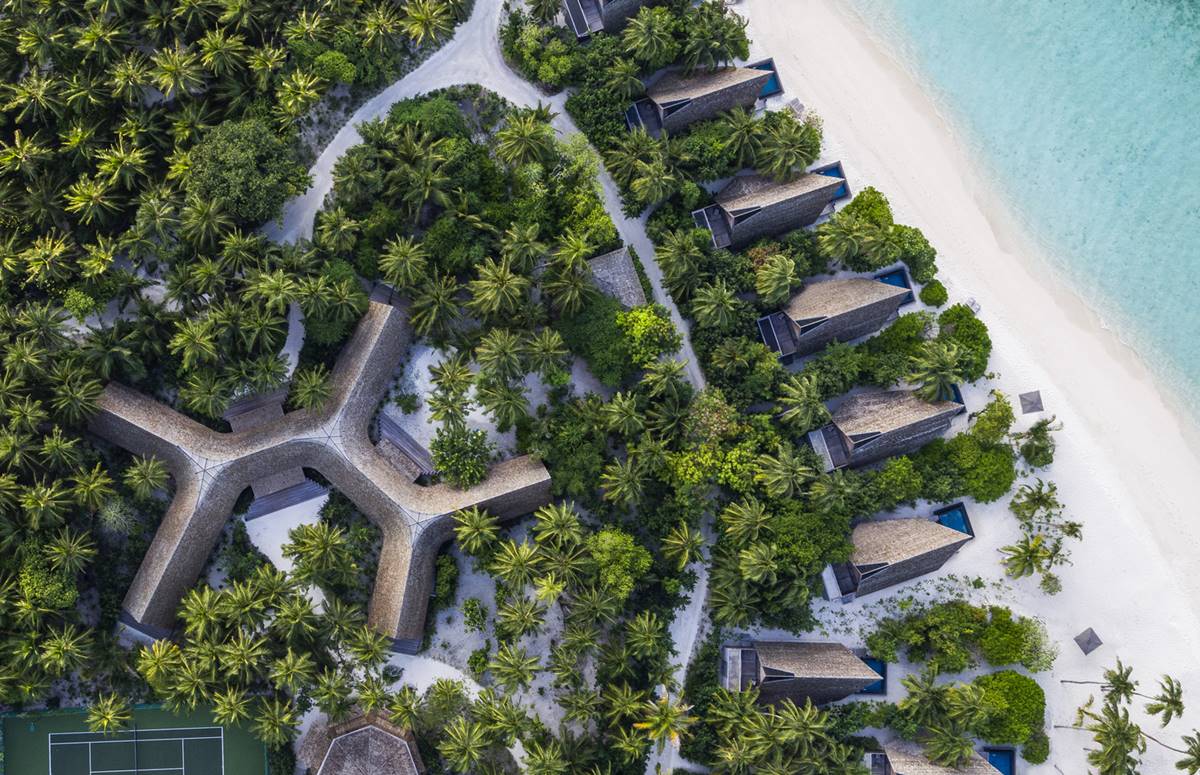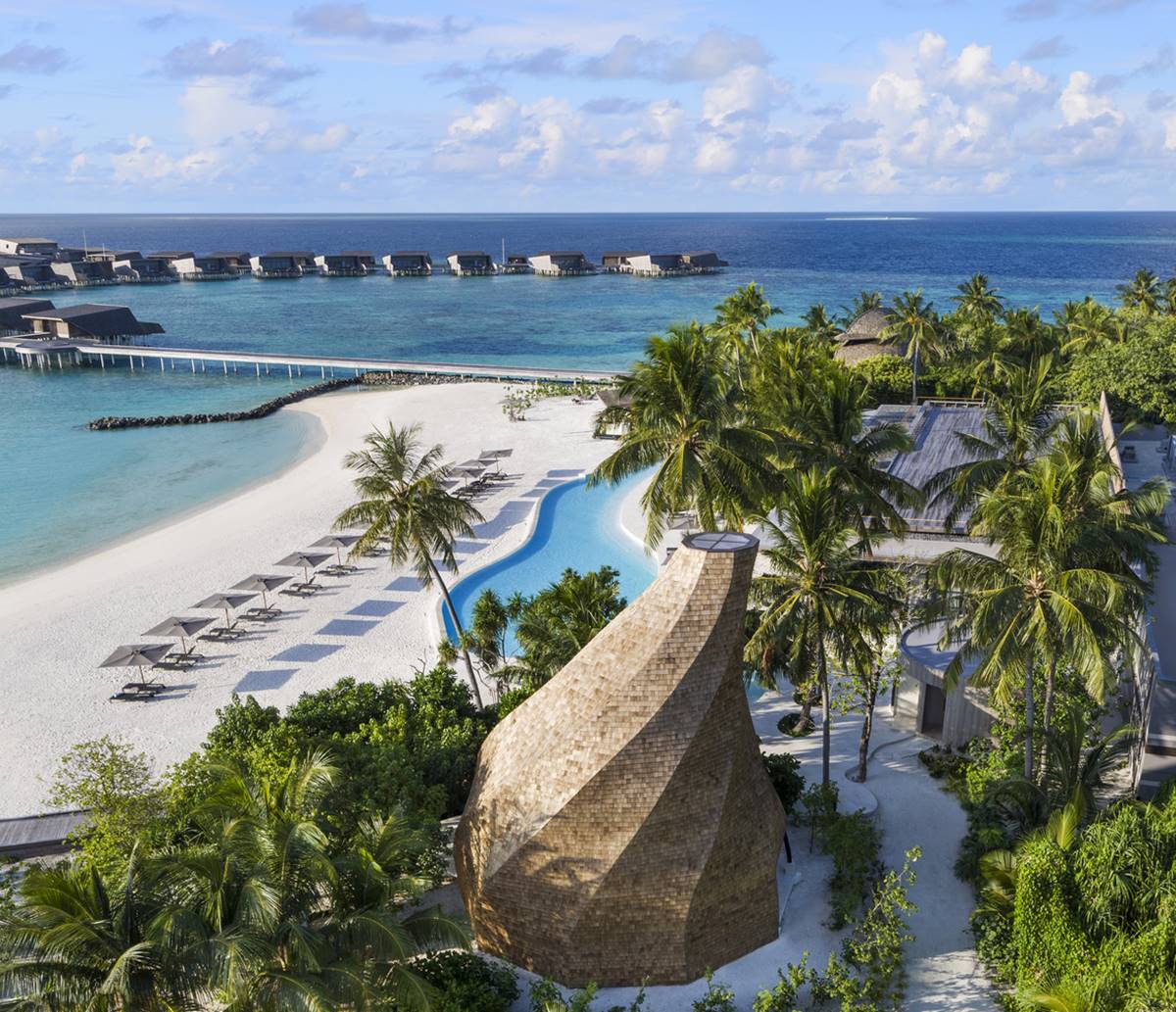 Architecture and interior spaces are designed and styled to celebrate Nature, and they largely borrow from the natural surroundings in terms of materials, shapes, textures and colors. The entire complex is built as an island village of individual traditional "primitive" huts. No "primitive" construction technologies have however been implemented. A pre-manufactured timber system has been used in order to reduce construction effects and to decrease logistics and labor. This is an environmentally friendly green resource and thus contributes to the environmental consciousness element of the resort. As a way of expressing environmental commitment, construction involved minimum use of concrete and steel while maximum use of cross laminated timber technology.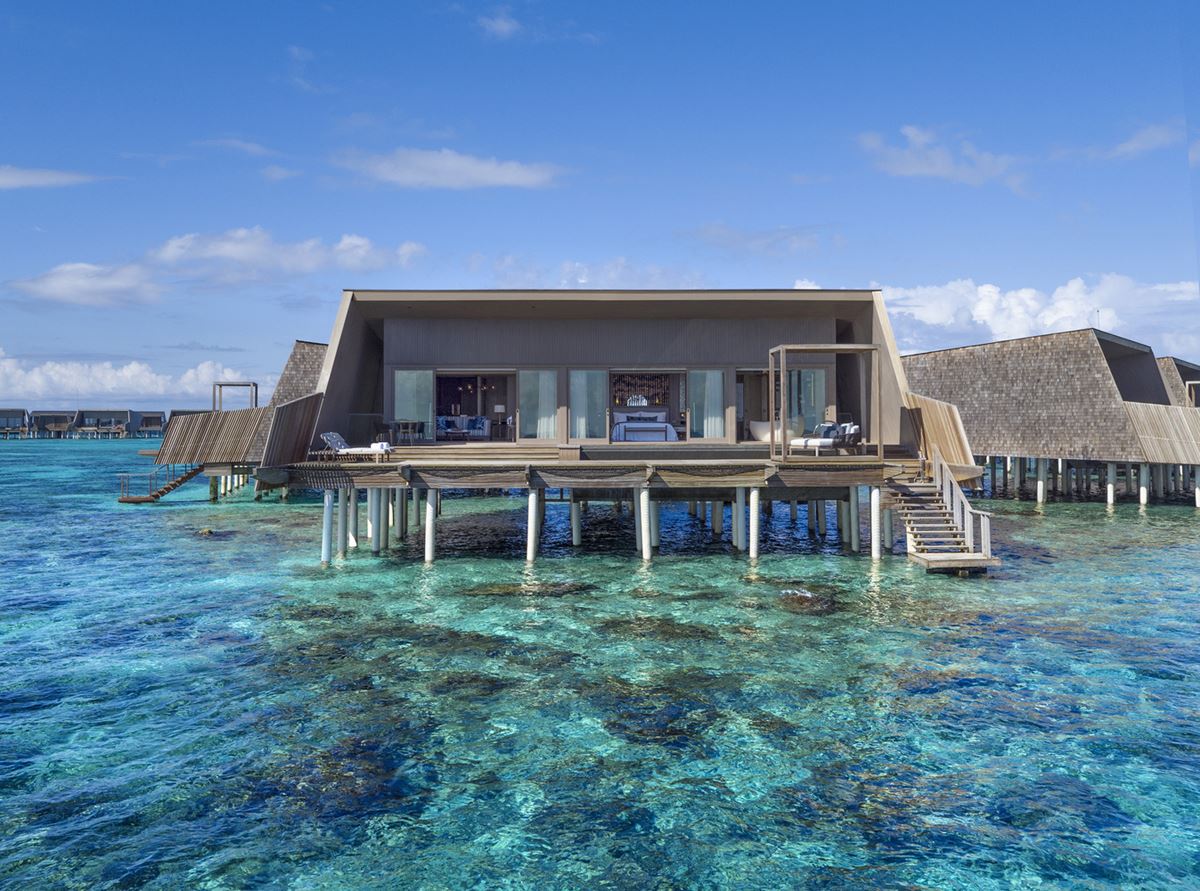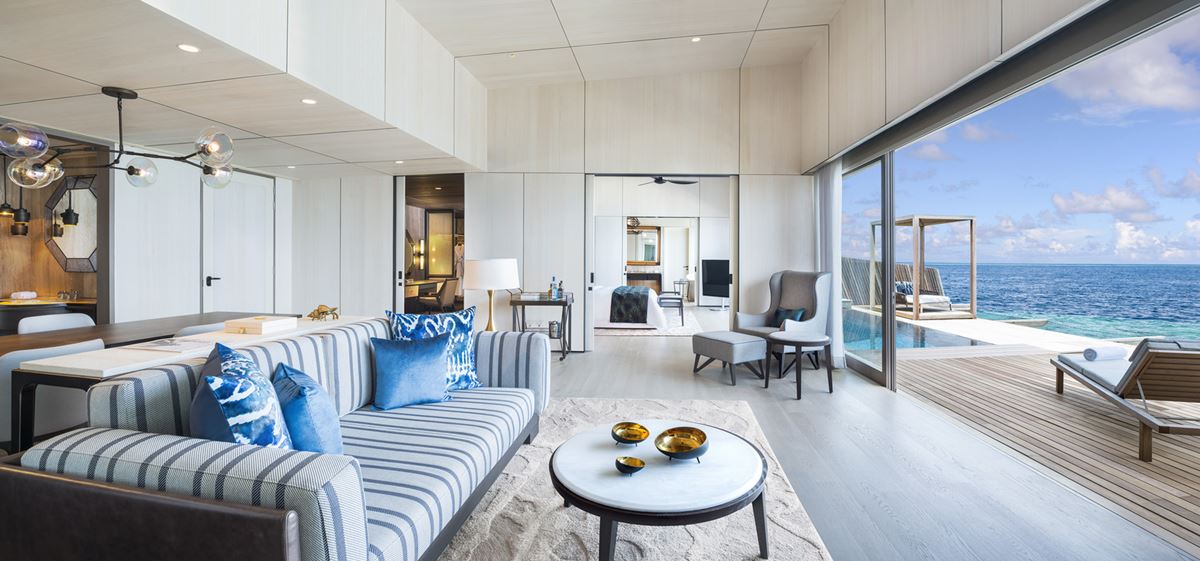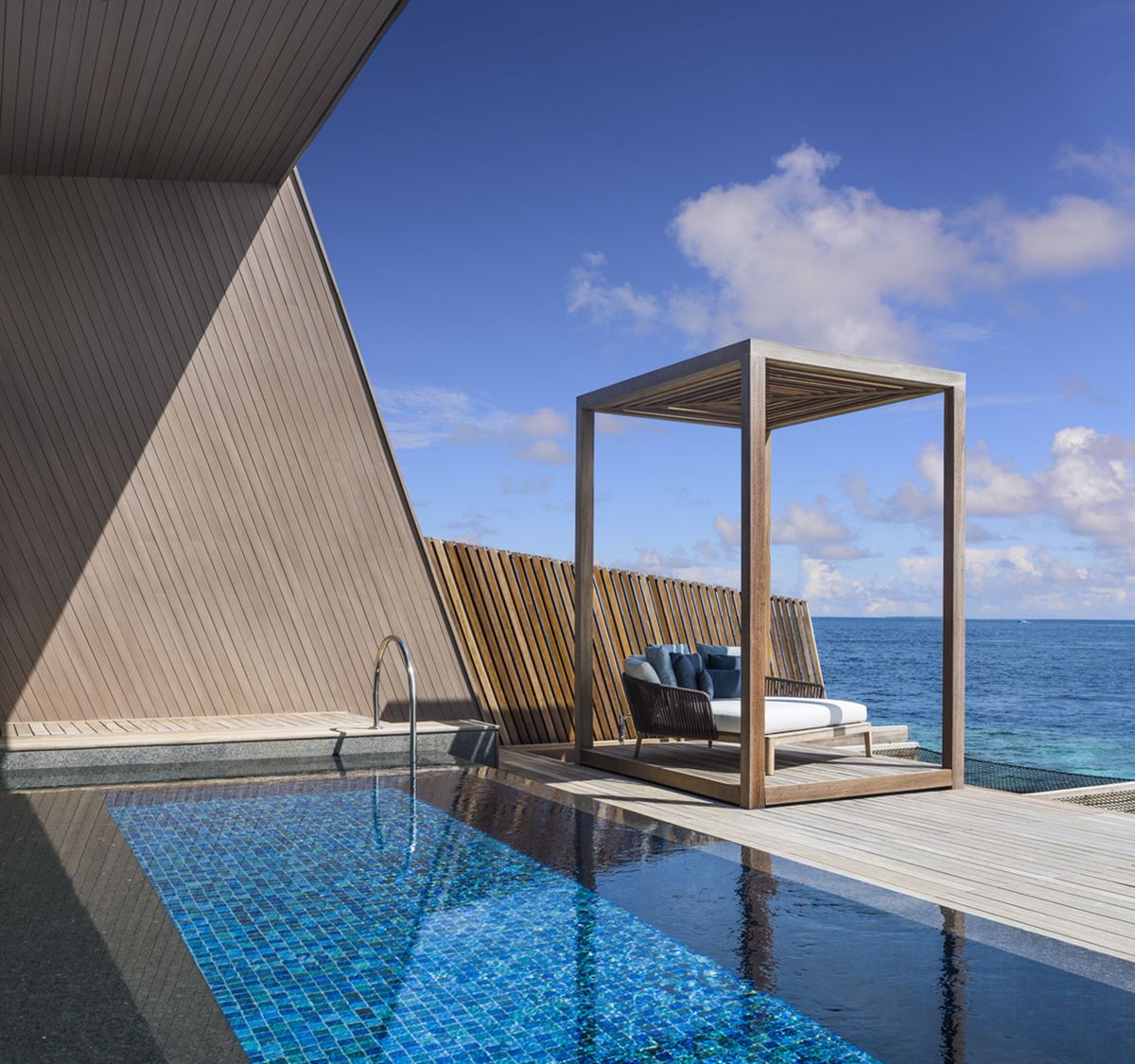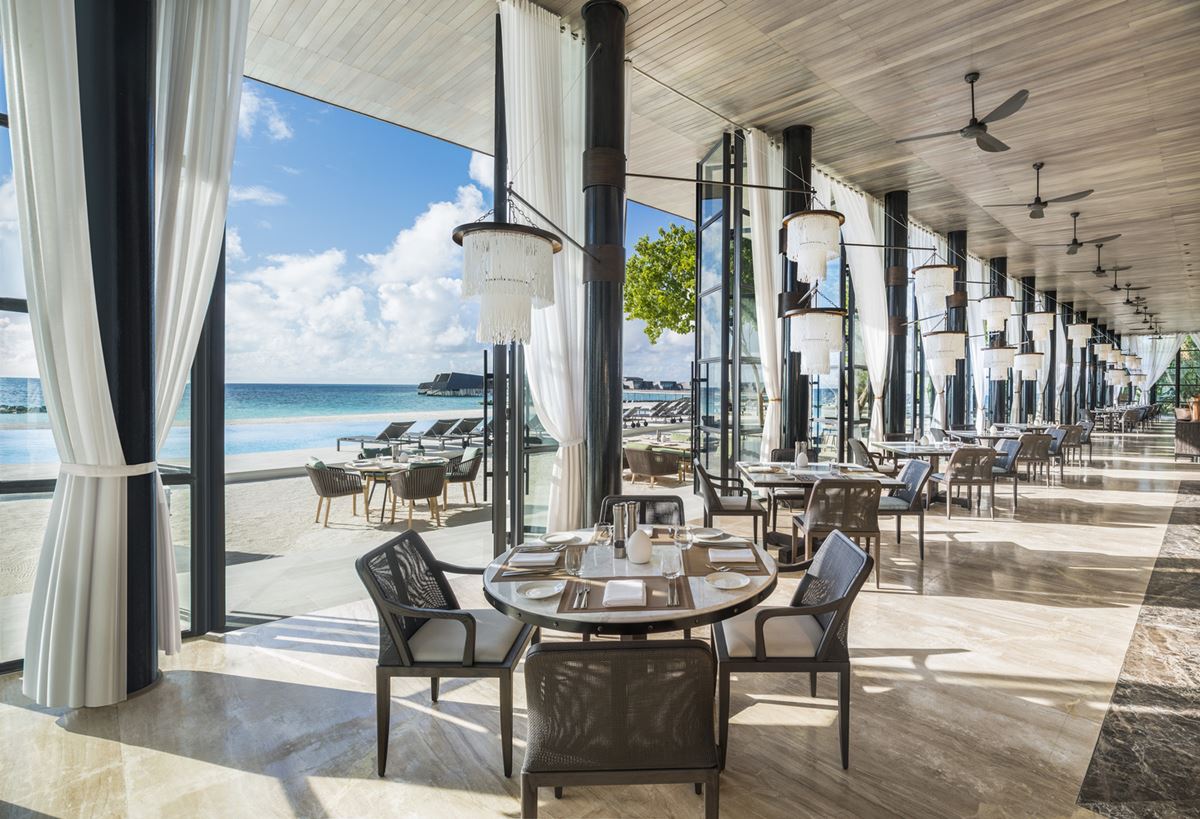 Interiors generously showcase the art and craft of local artisans, pop-up pieces crafted by objects found in the surroundings and local materials. Landscaping is entirely focused upon the concept of protecting and preserving the existing flora. The resort displays an amazing abundance of live plants of local or locally sourced species, such as fruit trees, herbs and salt resistant plants.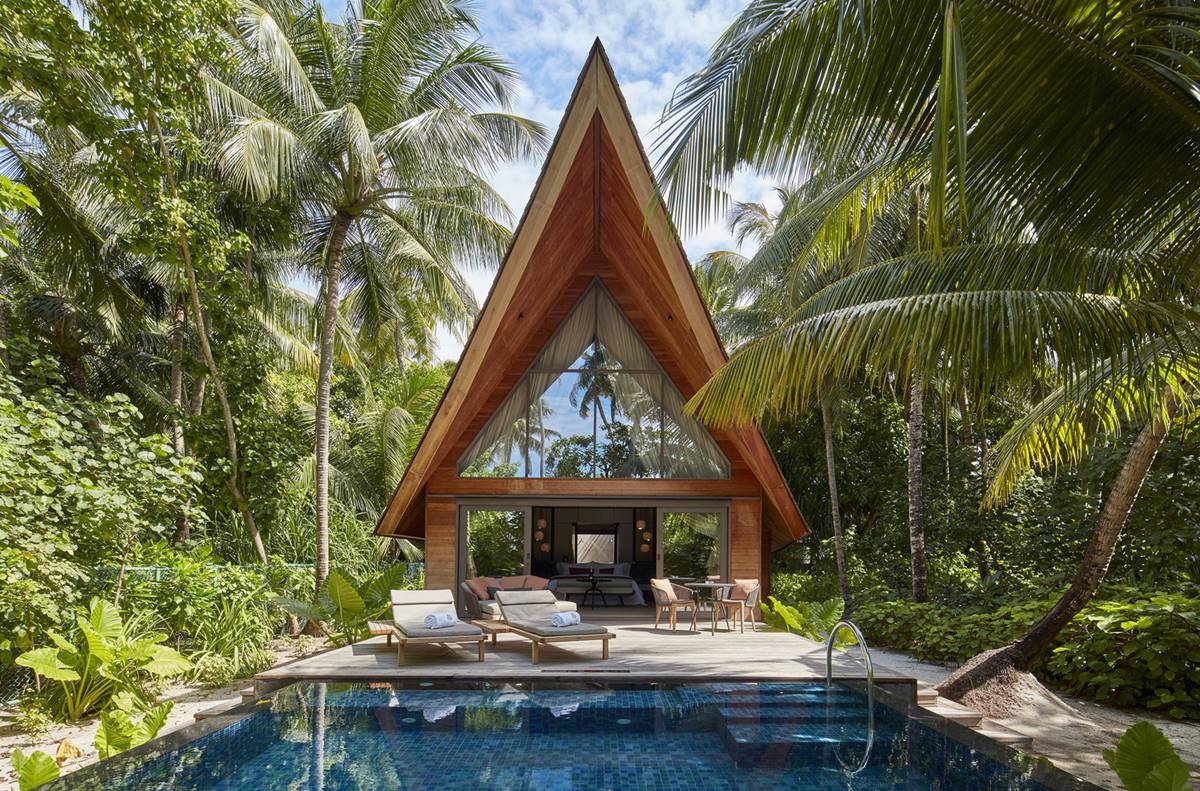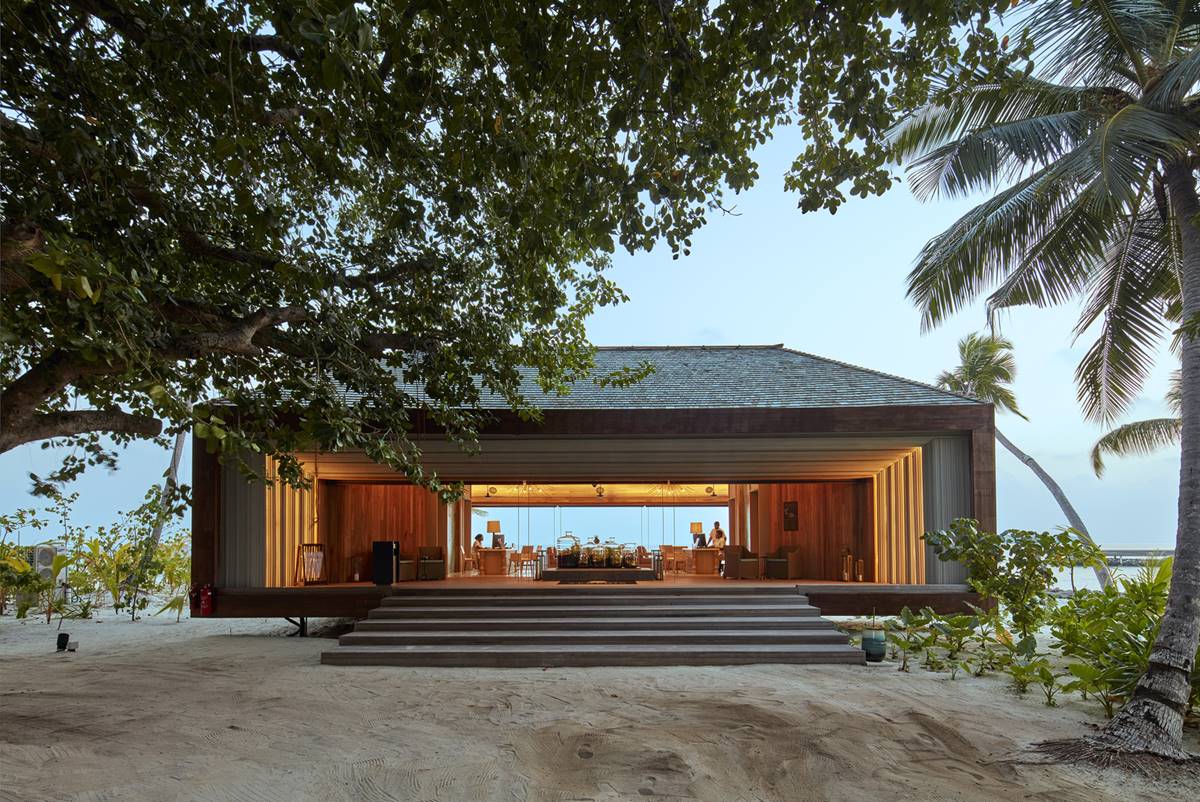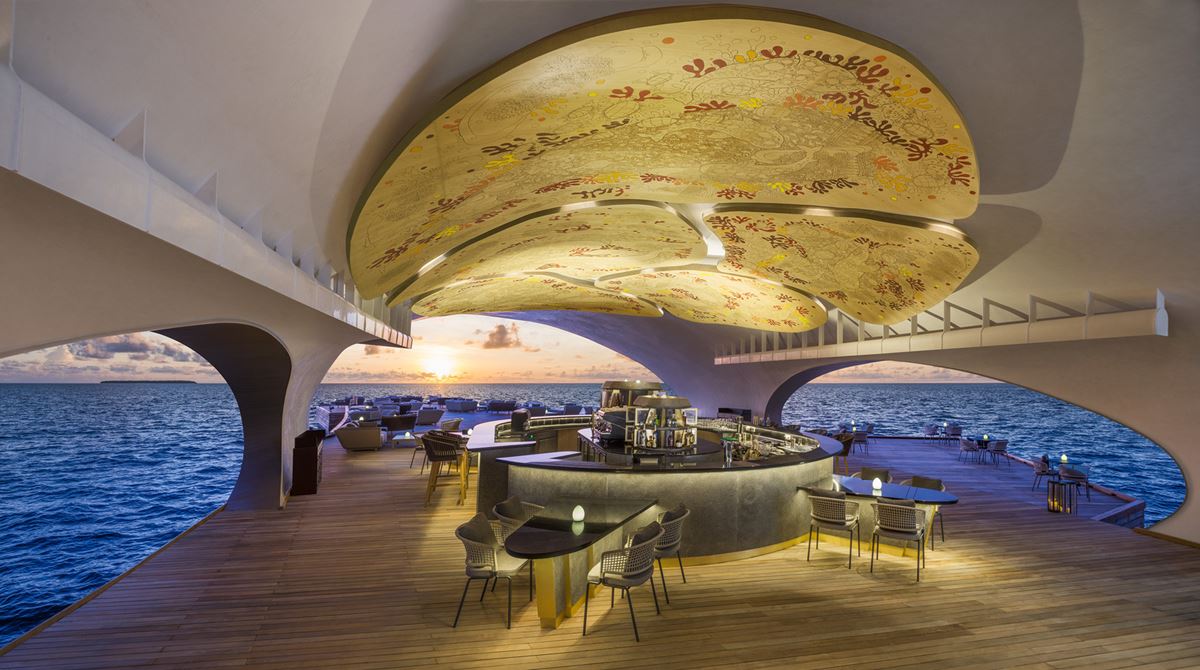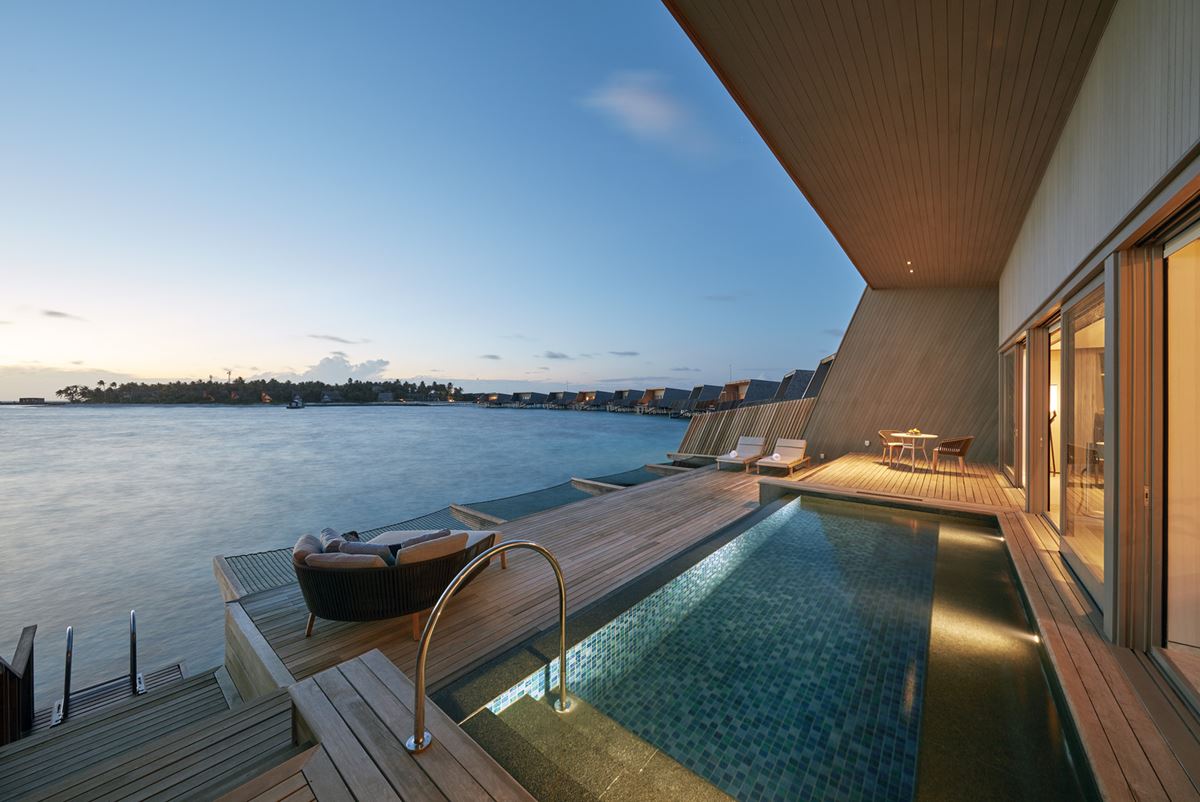 Photography: Aaron Pocock, Ralf Toolten