A window to the teeming flora and fauna of the Amazonian jungles, the Aria is a spectacular five star cruise ship that introduces you to these creatures without ever having to leave any of your creature comforts behind. Plying on the grand Amazon, this river cruise ship blends style and adventure to create a holiday home like no other.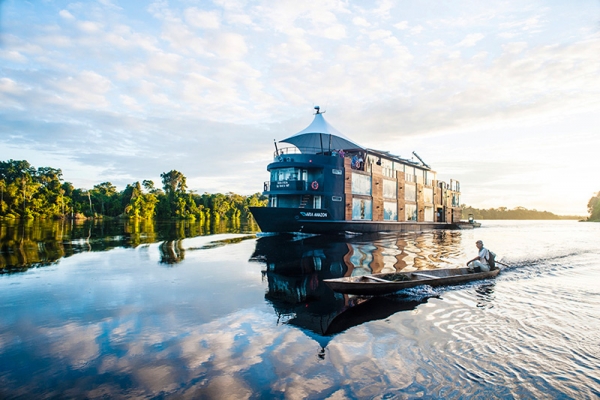 Designed by Peruvian architect Jordi Puig for travel company Aqua Expeditions, the matte black hulled vessel boasts 16 elegantly appointed and indulgently crafted guest cabins, an elaborate dining room, bar, lounge room, an observation deck with jacuzzi, as well as an exercise room.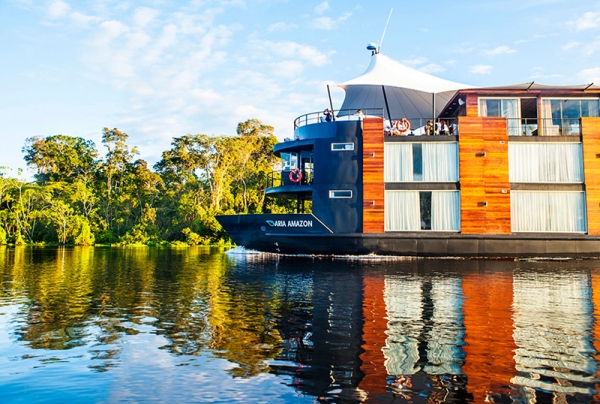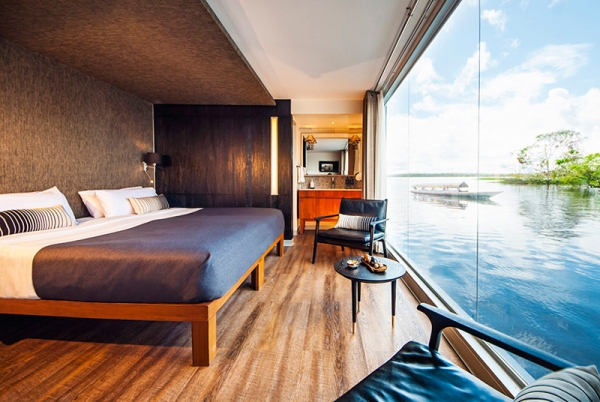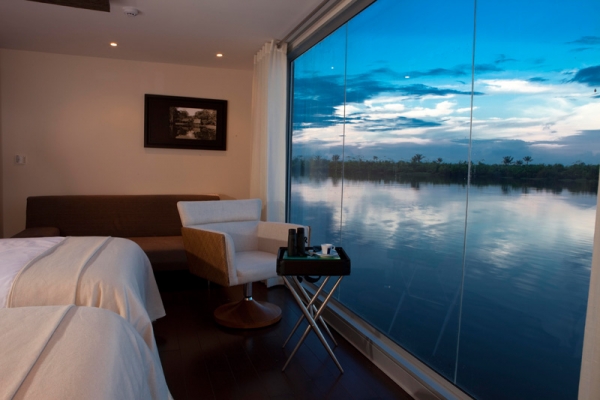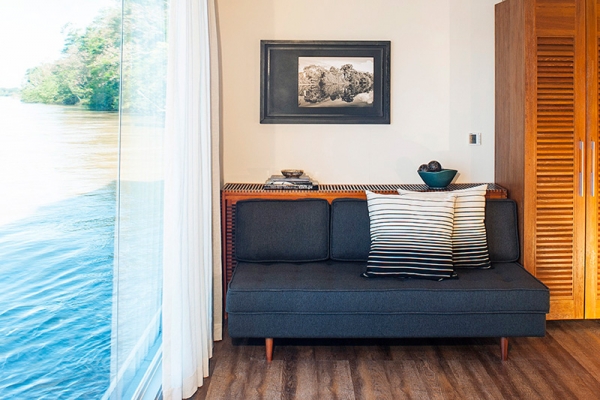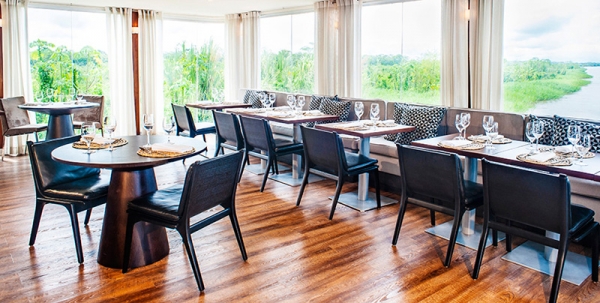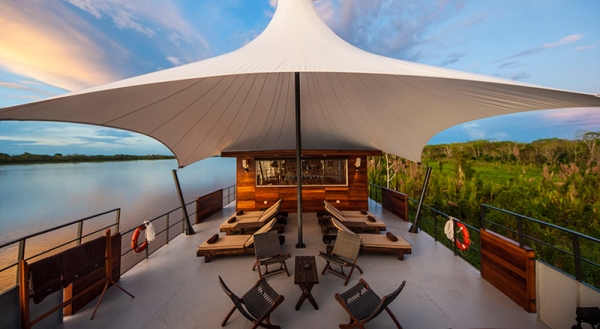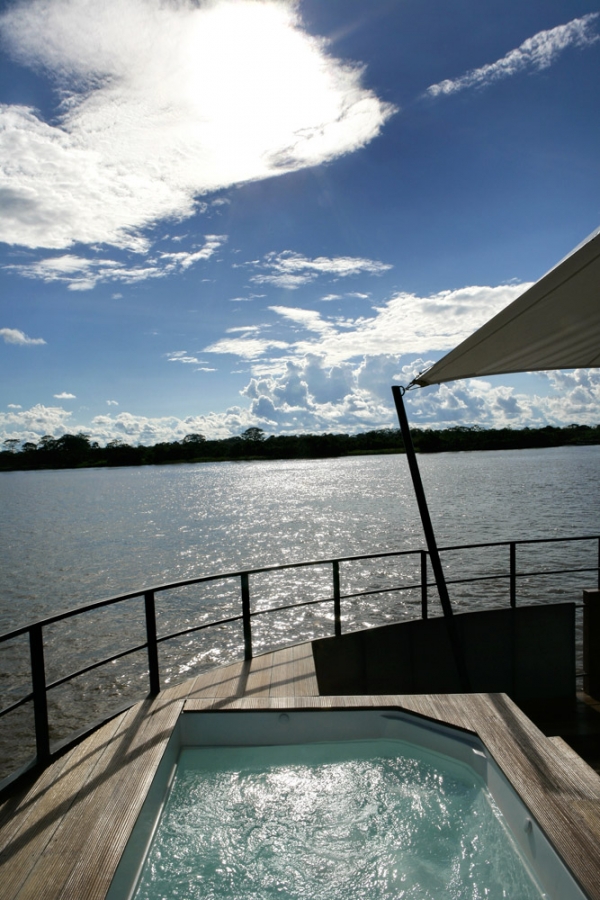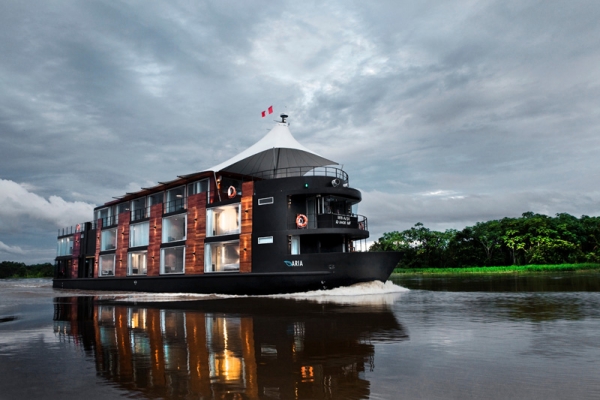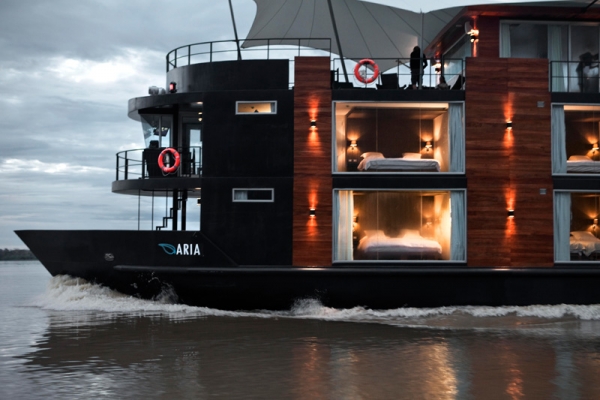 A striking floating hotel, this river cruise ship is designed to maximize on its engagement with the panoramic surrounds. Extensive glazing creates dramatic interfaces between the luxurious embrace of the cabins and the untamed wild before them. The interiors here are therefore oriented towards the great outdoors, adorned in warm rich colors and textures that effortlessly melt into the moving vistas of the Amazon. For a higher perspective on the scene, one can head to the equally tasteful dining room or to the observation cum sun deck on the top level. But no matter where you are in the Aria, exhilaration and excitement are never too far.