When designing rustic or natural interiors, we often aim to bring the outside in. Using elements from the outdoors and surroundings, one can achieve the perfect balance of design and natural beauty. While that can be a little harder to pull off with a restaurant interior design, Israeli architect Yaron Tal pulled it off beautifully with the Segev Kitchen Garden in Hod HaSharon, Israel.
The unique restaurant garden hybrid is a breath of fresh air. Literally. Upon entering the greenhouse-like eatery, guests are met with an aroma of the fresh herbs and plants that occupy the space and surroundings, putting this restaurant interior design in a category of its own. Doubling as both décor and sustenance, the large variety of fresh herbs are also used by the chef in the kitchen when preparing the meals served in the restaurant.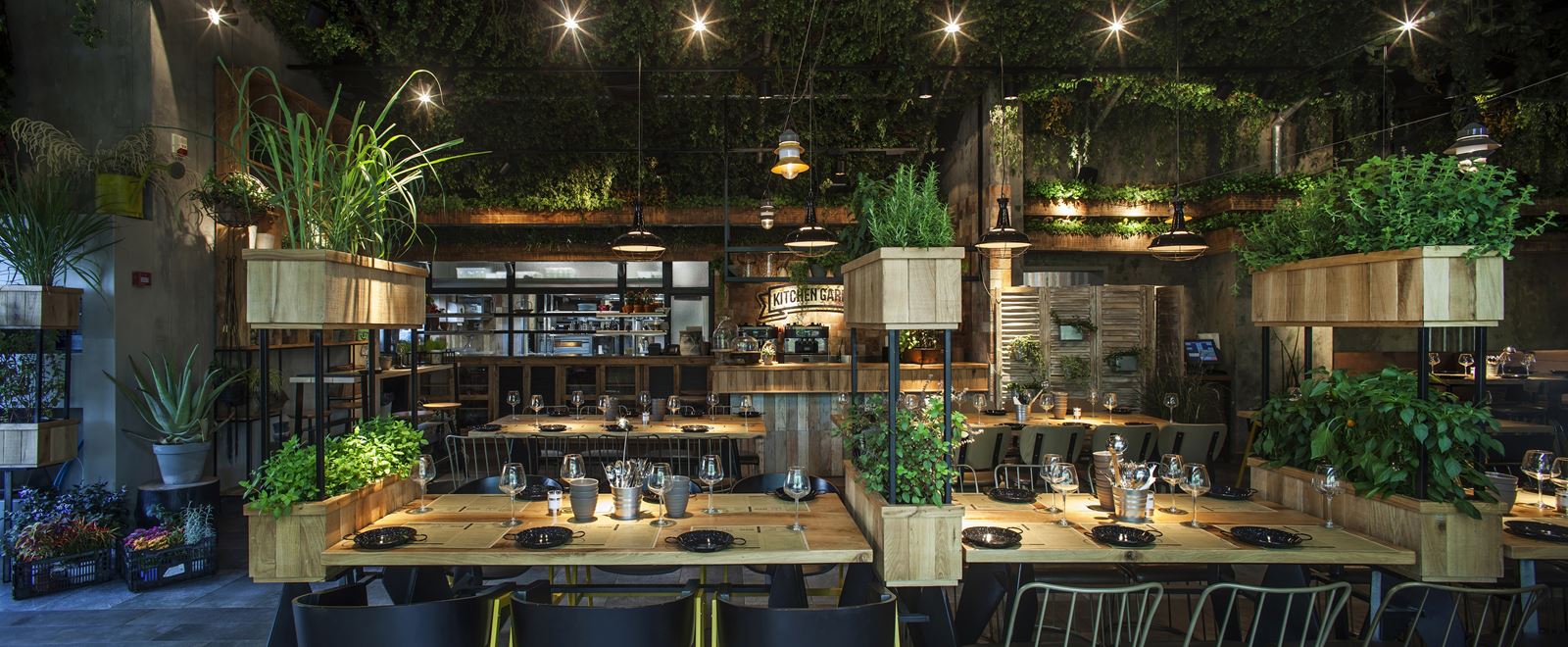 Soft, natural tones of local woods can be found in the construction of the tables, chairs, countertops, and the herb beds which surround the perimeter of the Segev Kitchen Garden. The use of natural materials being the major key factor in the overall design. The exterior walls consist almost entirely of a glass encasement, which really moves the architecture into a greenhouse-like design.
The only contrast to the practically living walls and décor are the occasional pop of modern design in the metal chairs which can be found mixed throughout, alongside the hand crafted wooden ones.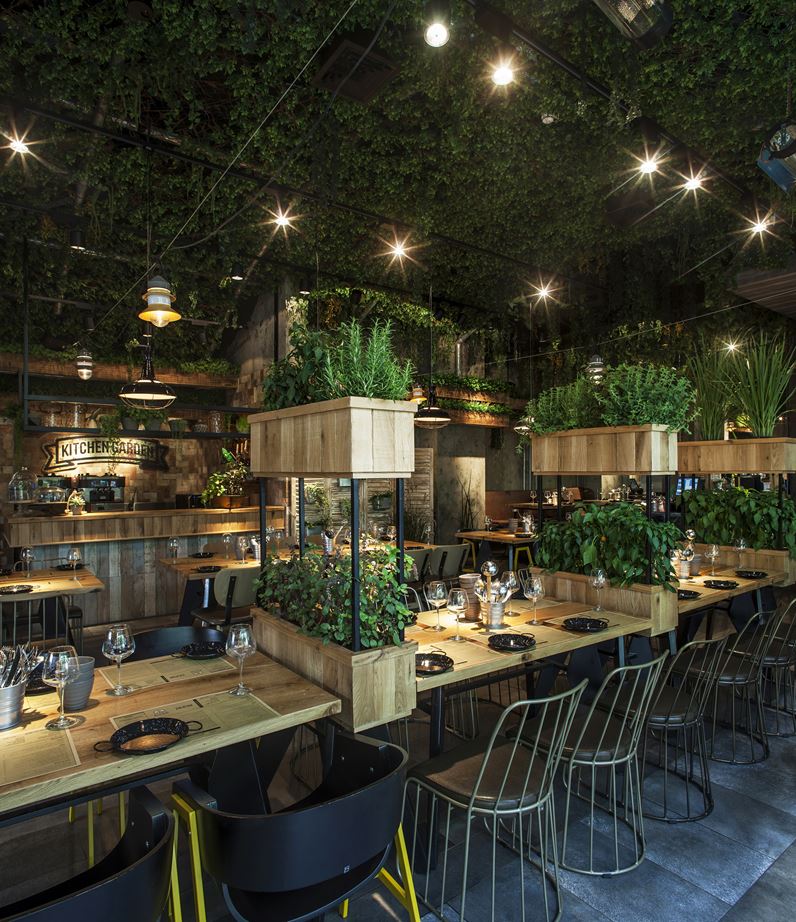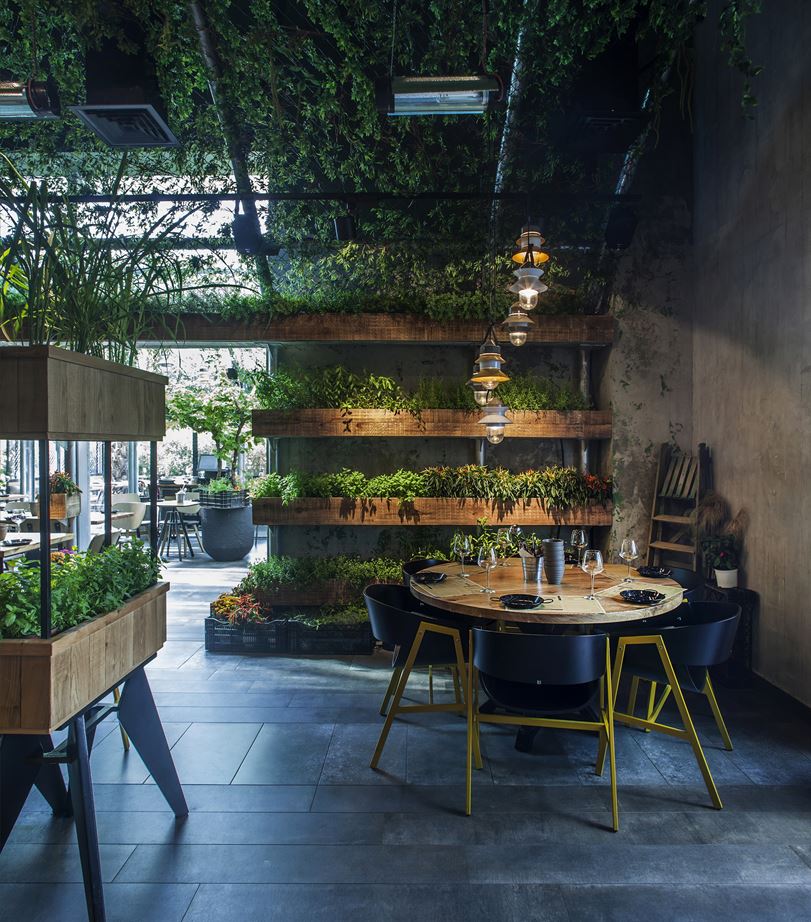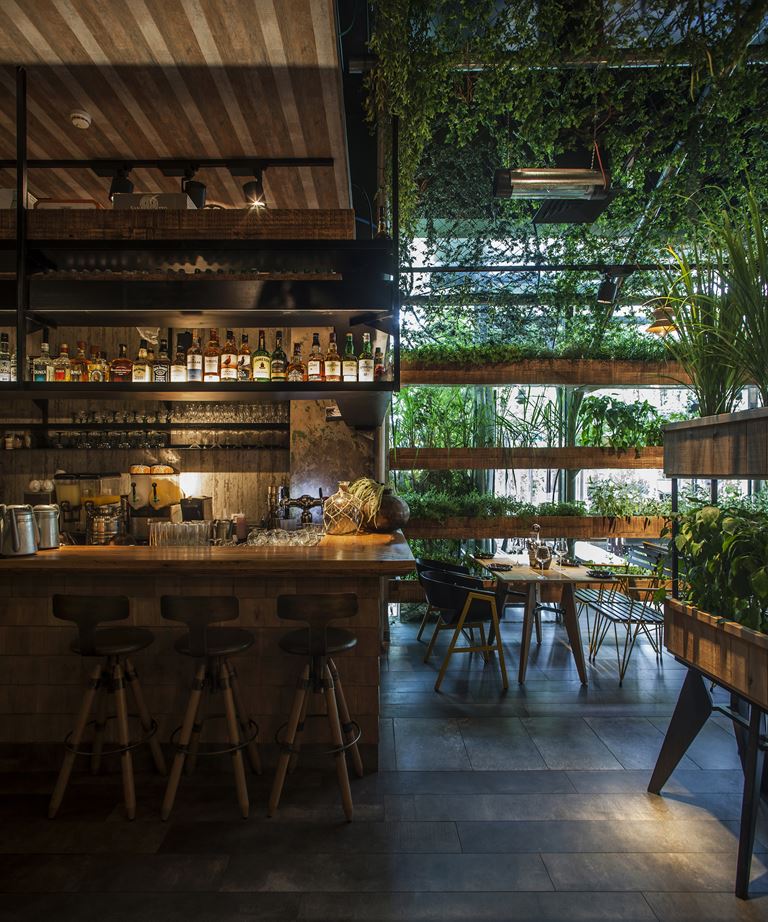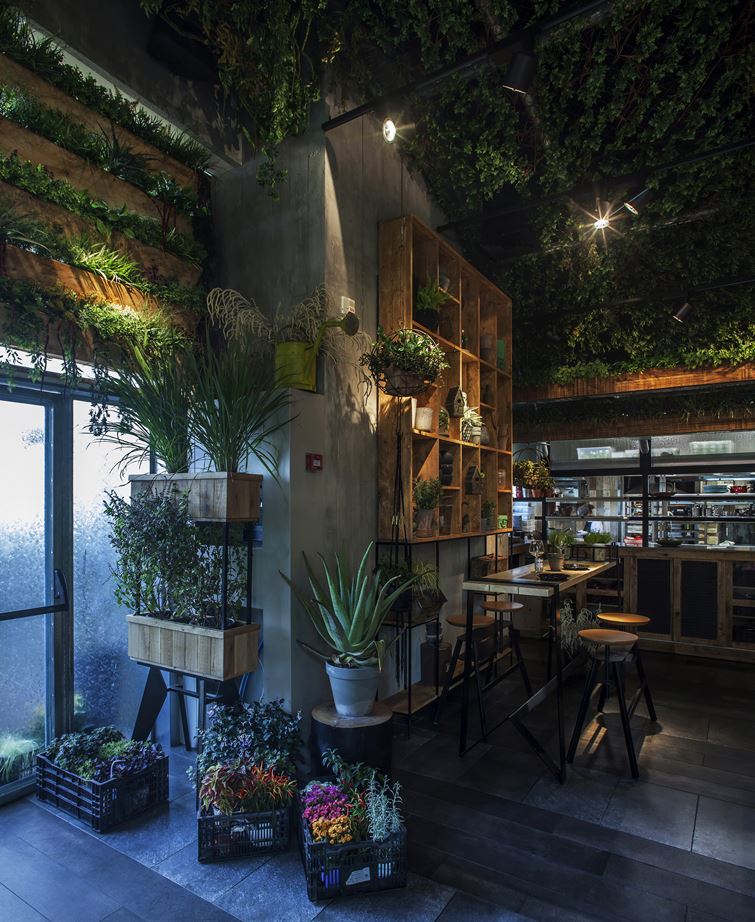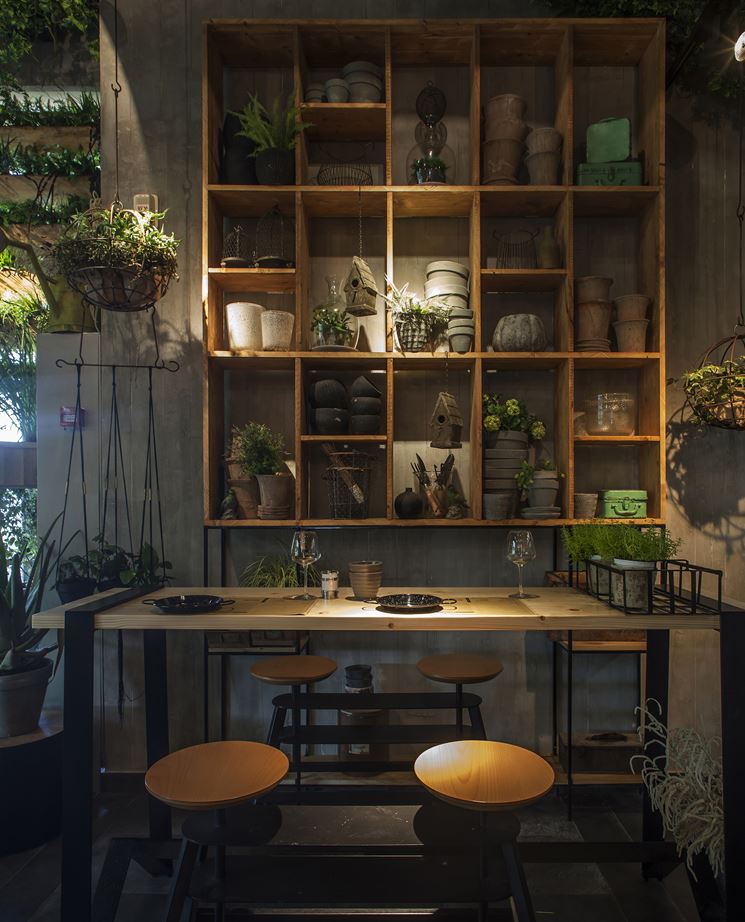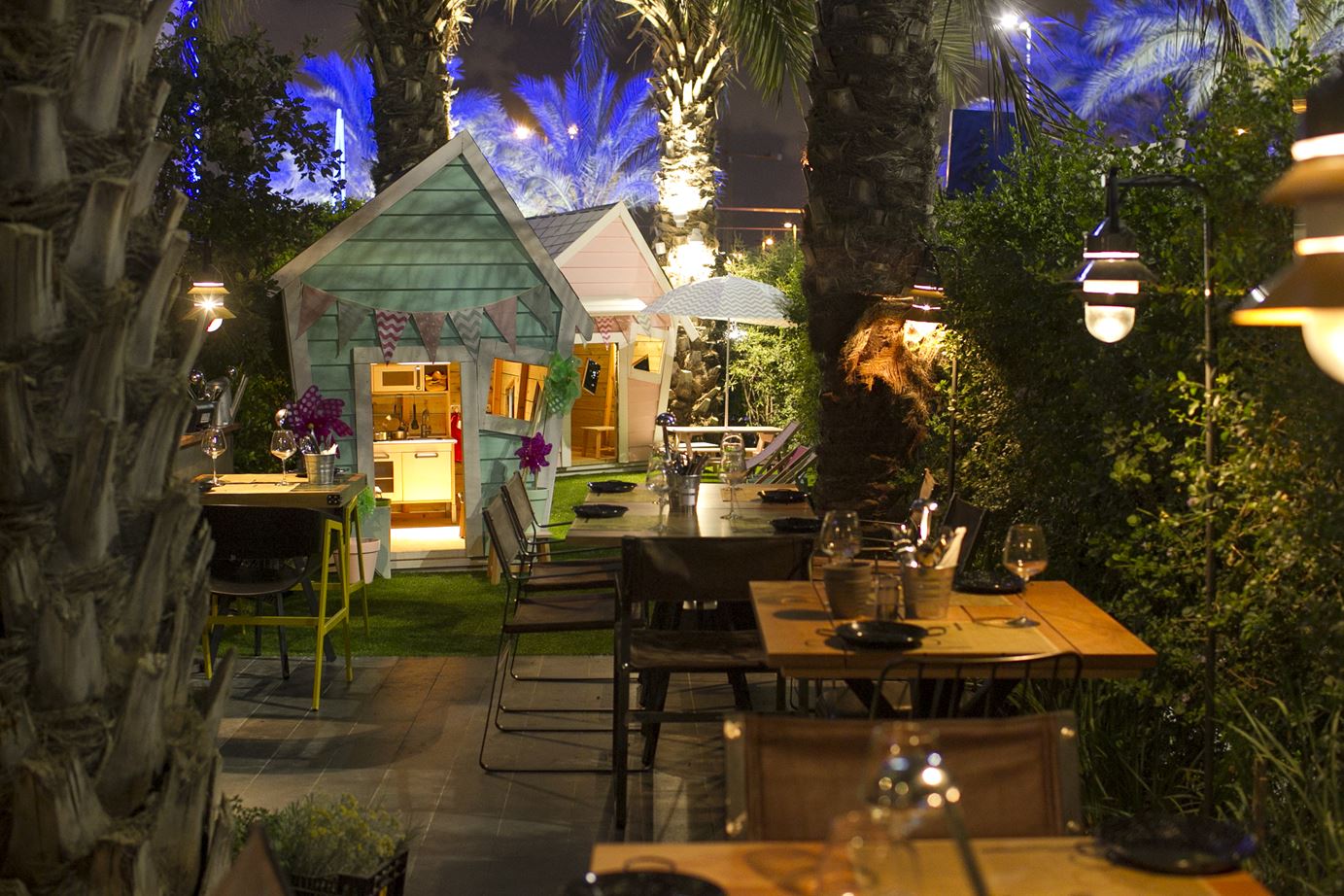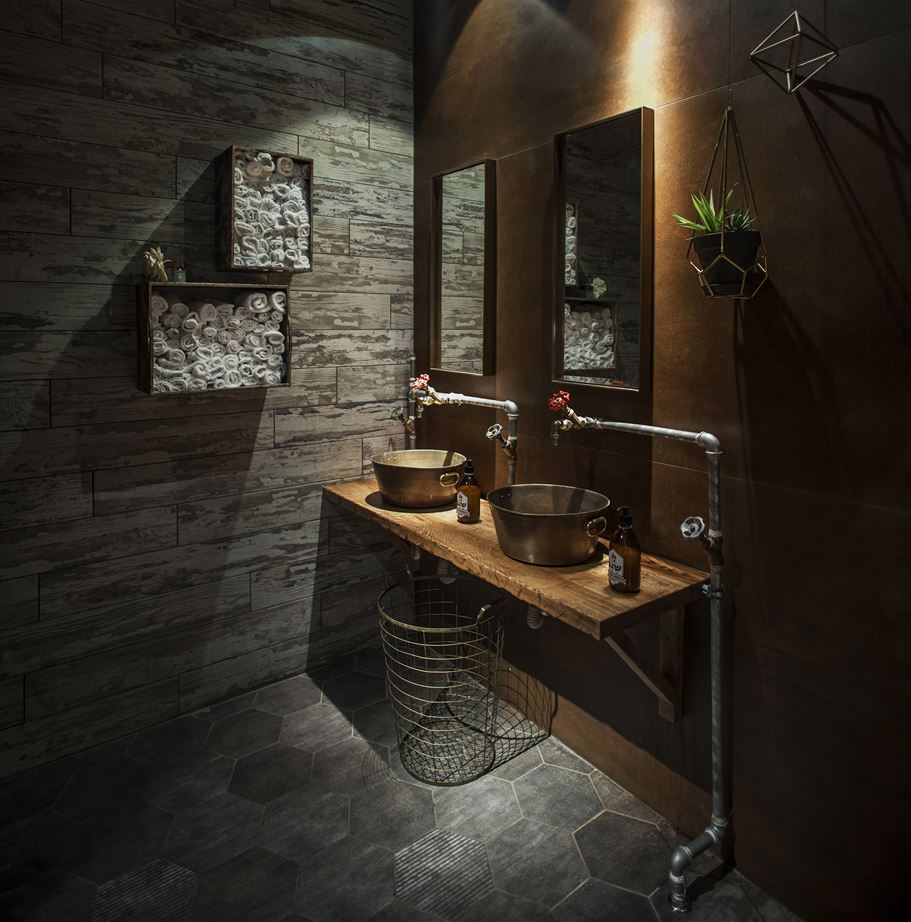 The Segev Kitchen Garden is the ultimate experience for nature lovers and foodies alike.