A stunning pavilion house, the El Mirador House is an open-ended exploration of fluid dialogues between organic and intentional, between indoors and outdoors… between sanctuary and social escapades. Designed by CC Arquitectos in 2013, this single bedroom house in Valle de Bravo, Mexico explores natural home architecture to arrive at awe-inspiring visuals and heartwarming spaces.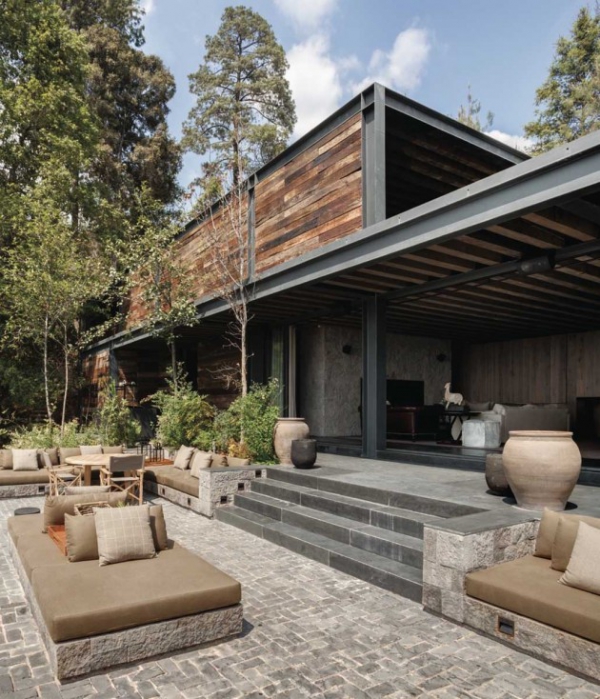 The residence was designed to accommodate the socially centered lifestyle of its occupants within the panoramic views and rustic overtones of its surroundings. The functions and spaces are drawn out in graceful movements that bind crisp, smart interiors with tactile, raw outdoor spaces in sinuously romantic frames. It is this romanticism that lends natural architecture its distinct appeal, captured in stone, steel and wood.
Recycled railroad ties, slate and stone walls hold luxuriously realized spaces and furnishings, accented by elegant touches of art and personal fancy. Water and natural elements are sculpted into considered pauses in the overall experience – one that is freely shared with the context to further engage with it. What results is a gorgeously curated home offering an indulgent yet utterly relaxed living space that impresses and inspires with every stroke.
A habitat that steers away from the habitual, this rendering of natural home architecture is magnificent not just in its spaces and experience, but in the dreams it evokes in us.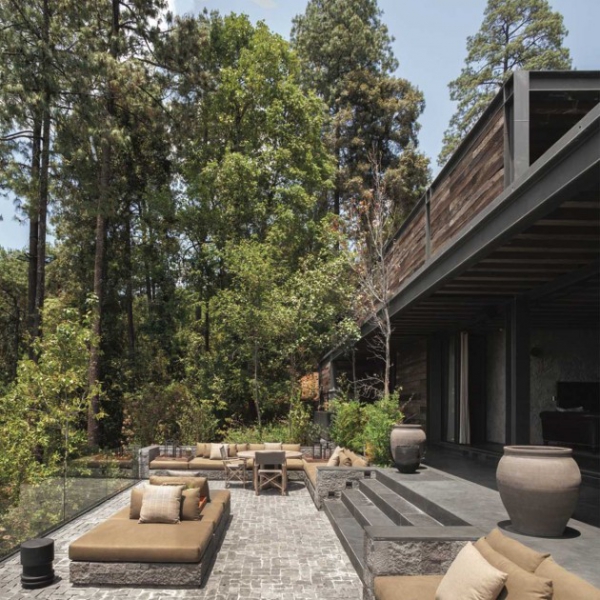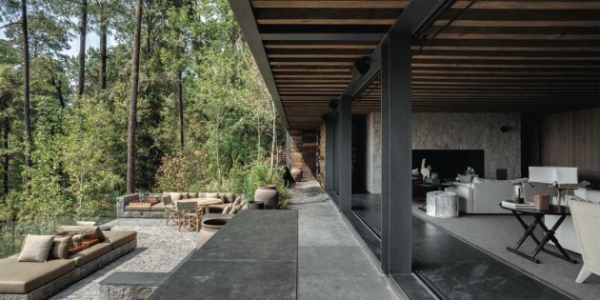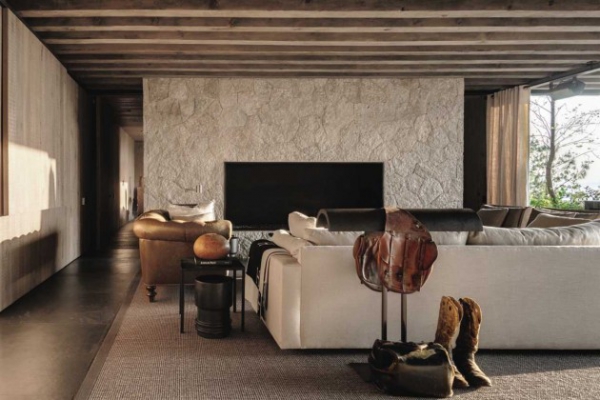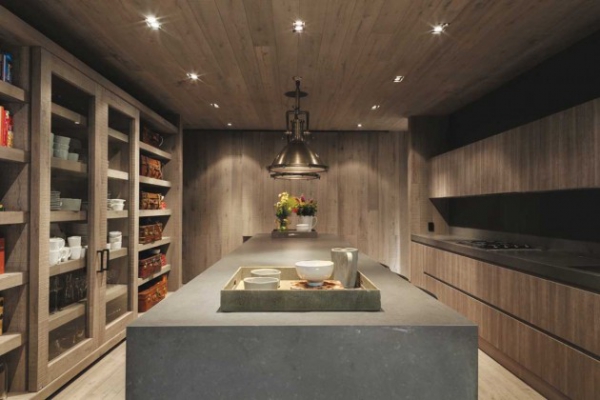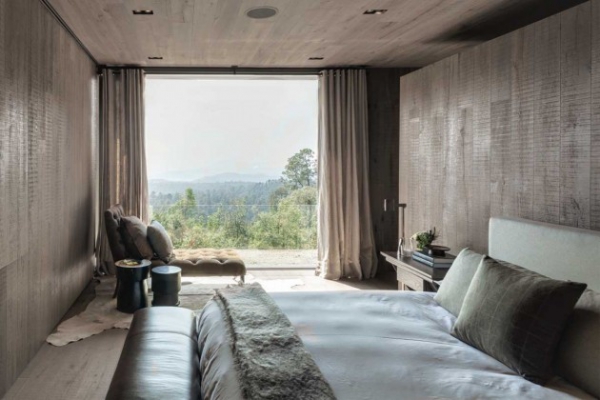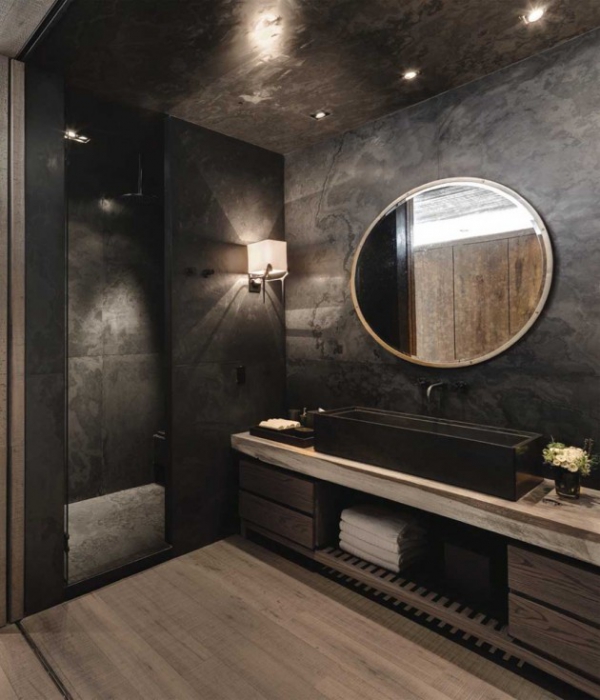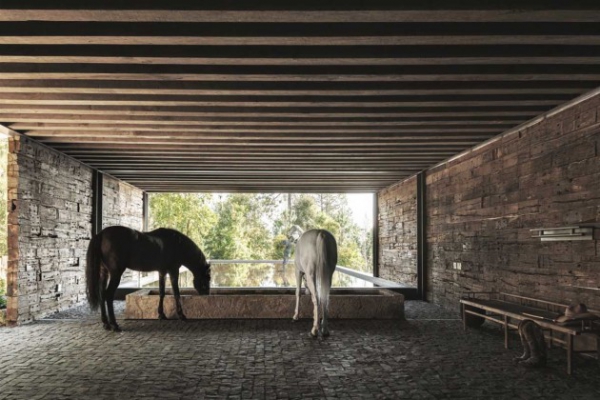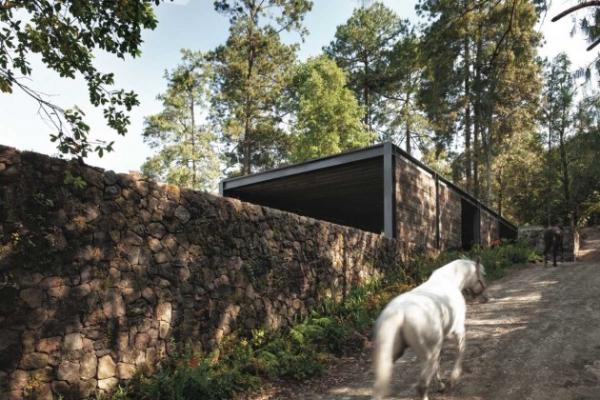 Photography by Rafael Gamo