Bali is a stunning location to have an exciting vacation experience. If you are however considering a longer stay, away from the maddening crowds at the tourist centers, renting a private villa is a good idea. Here's a splendid beach house which will provide you with the comfort of a home for days and nights of unparalleled pleasure and relax.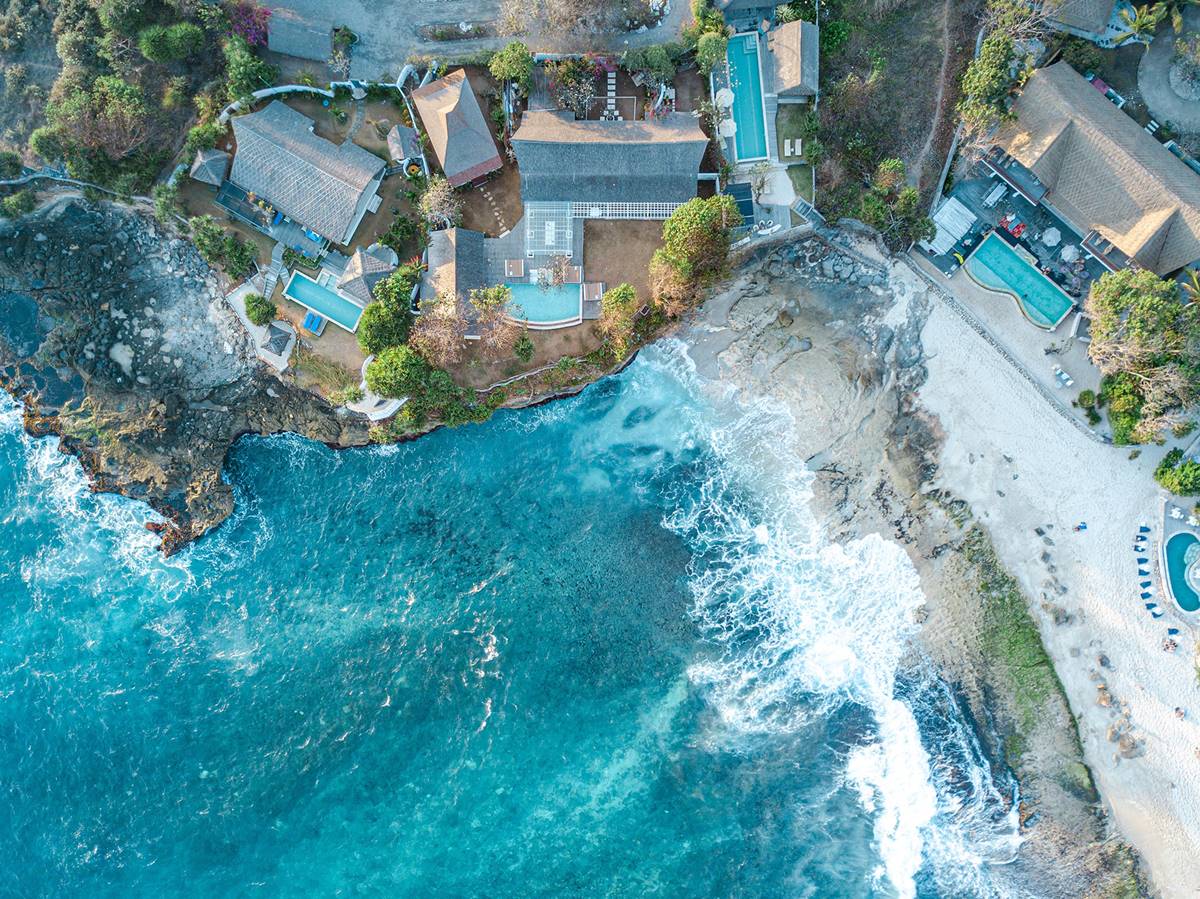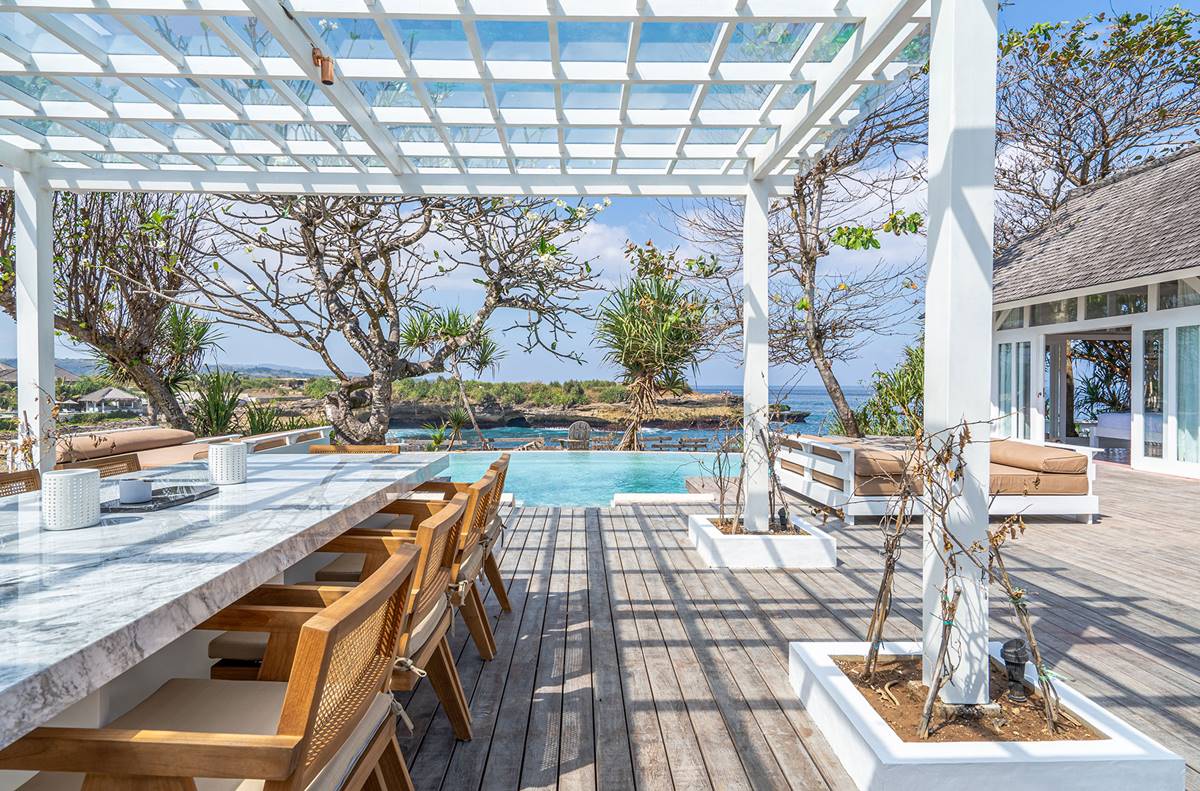 Mandala The Bay stands on a high rocky shore, with ocean waves crashing at its feet. It boasts an impressive architectural design combining the tropical house traditional style with the modern aesthetics and convenience of a contemporary home. The 1200m2 'open-plan' layout features a cozy living environment, with airy main premises offering both, open views and secluded privacy. Large sliding windows provide an unobstructed access from almost any point in the house to an inviting and fresh outdoor space.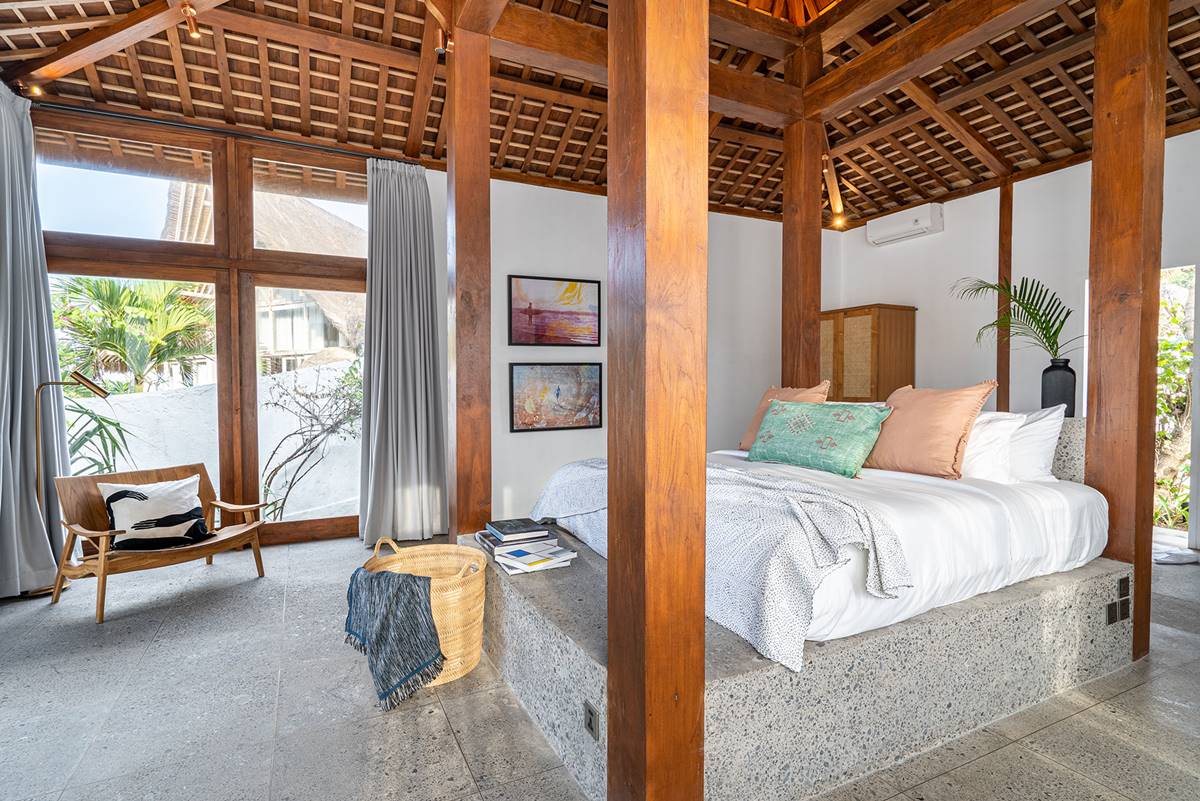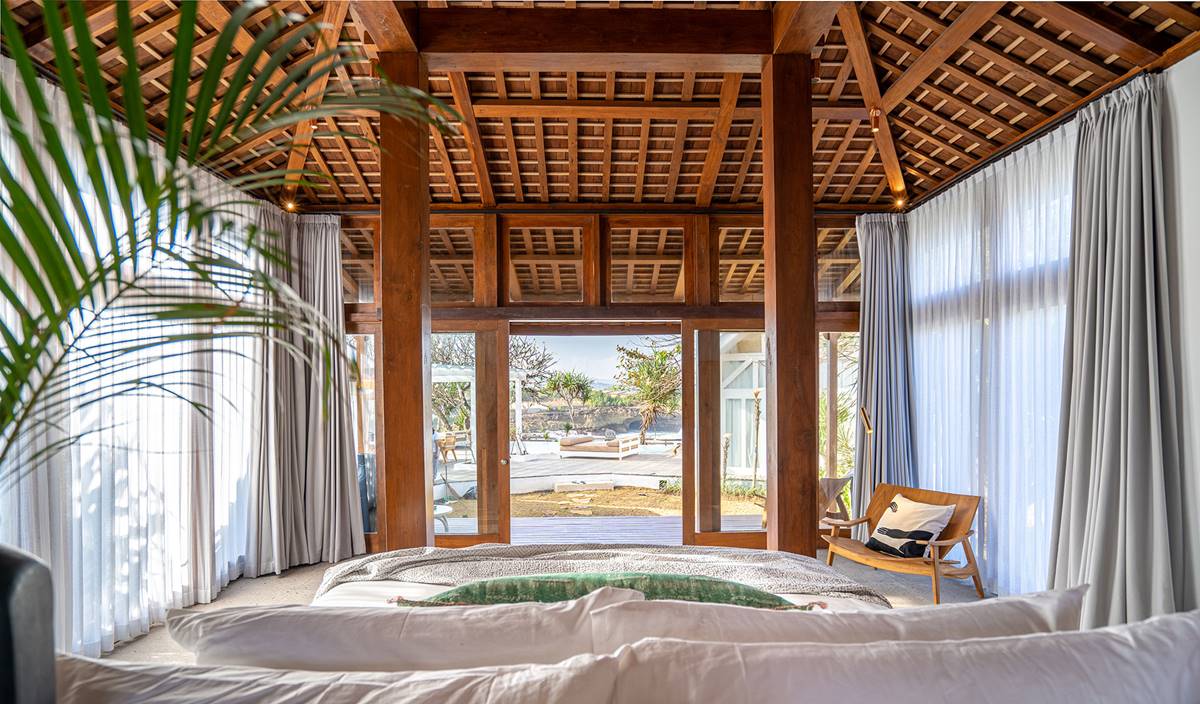 The villa shines with light colors, sapphire and turquoise blue tones and Picasso-style decorative accents in vibrant red, pink and yellow. Architectural and interior elements feature natural materials and modest design style of the furniture.
The living room is wide open to the stunning ocean views, and an open-air dining area is set on a wooden deck under a glass-covered pergola, just a few steps from a cool swimming pool. Bedrooms, too, open up to the outdoor space through sliding doors and ceiling-to-floor French windows, while the ensuite bathrooms are practically standing outside. One might say that almost all of the living space is under the clear skies!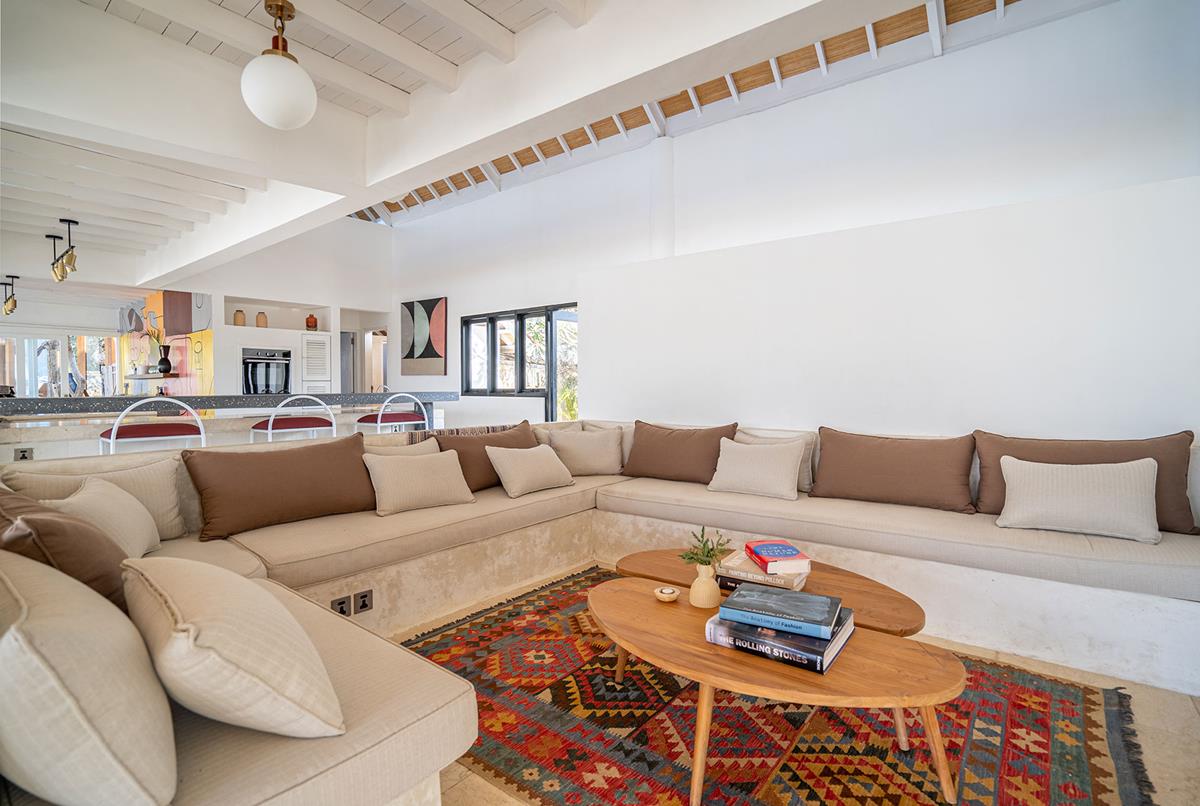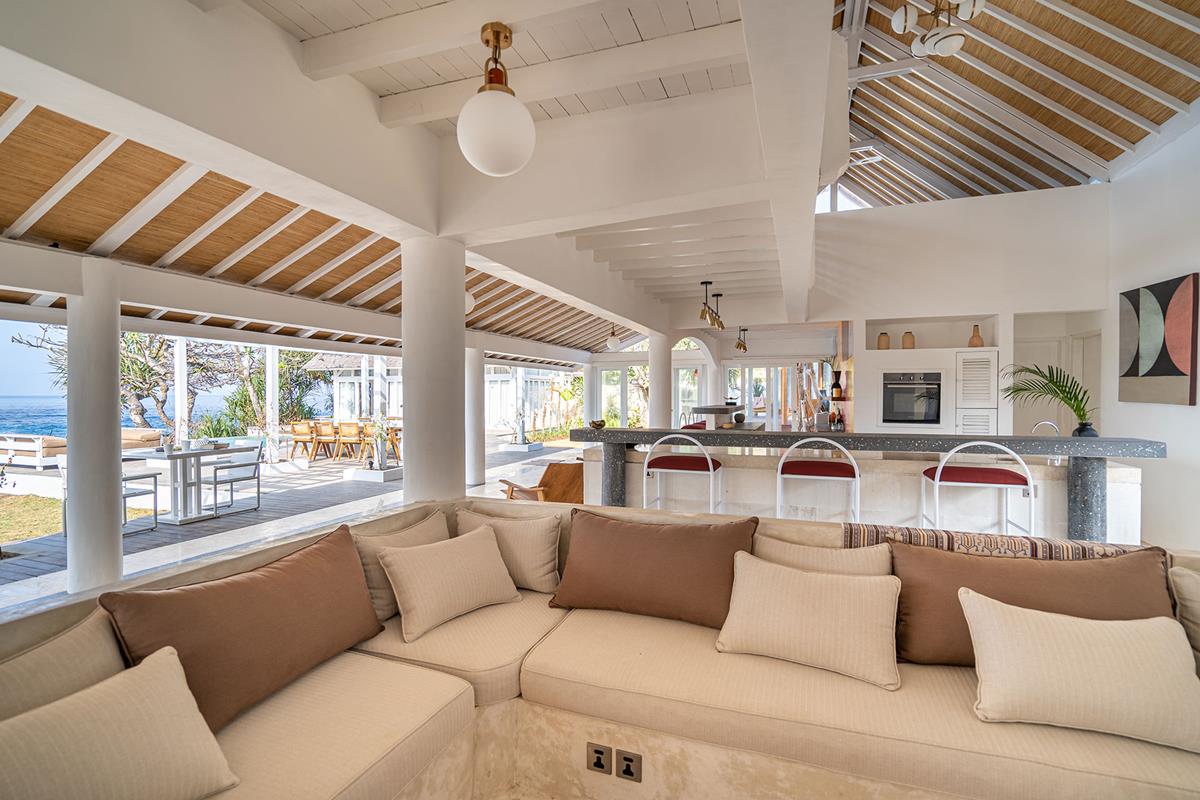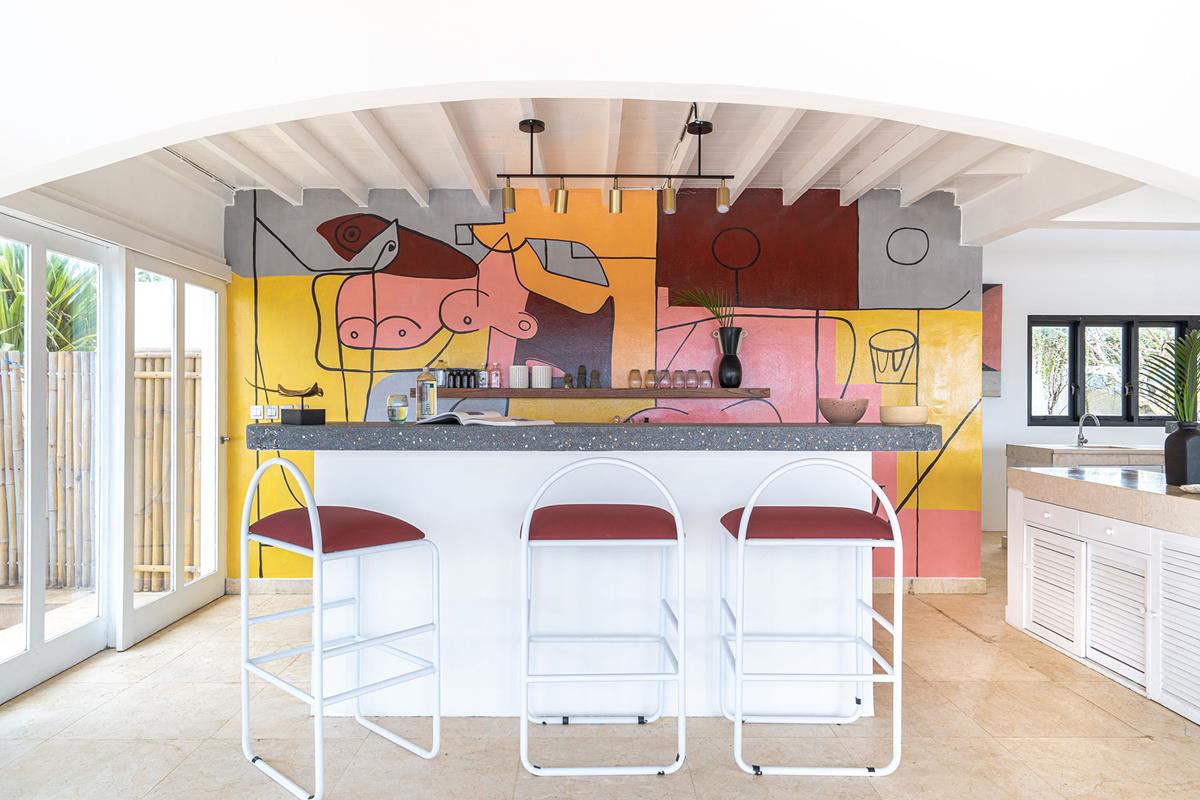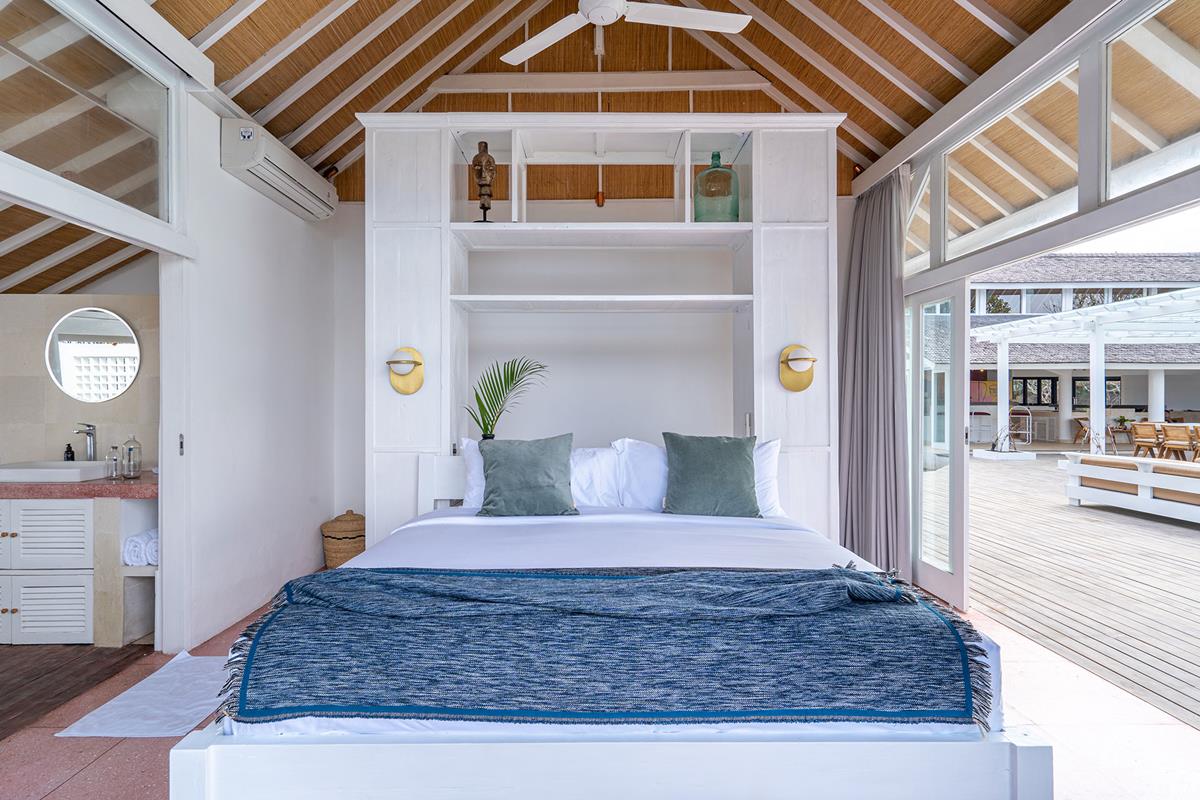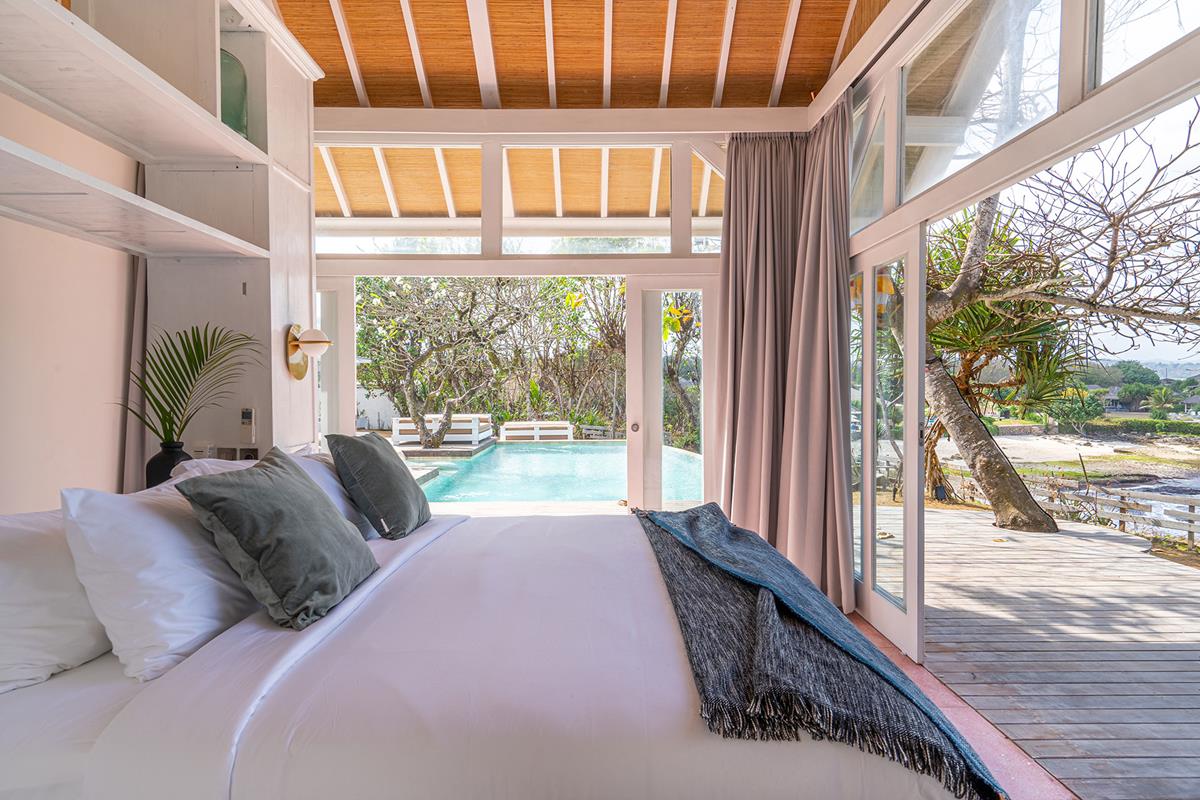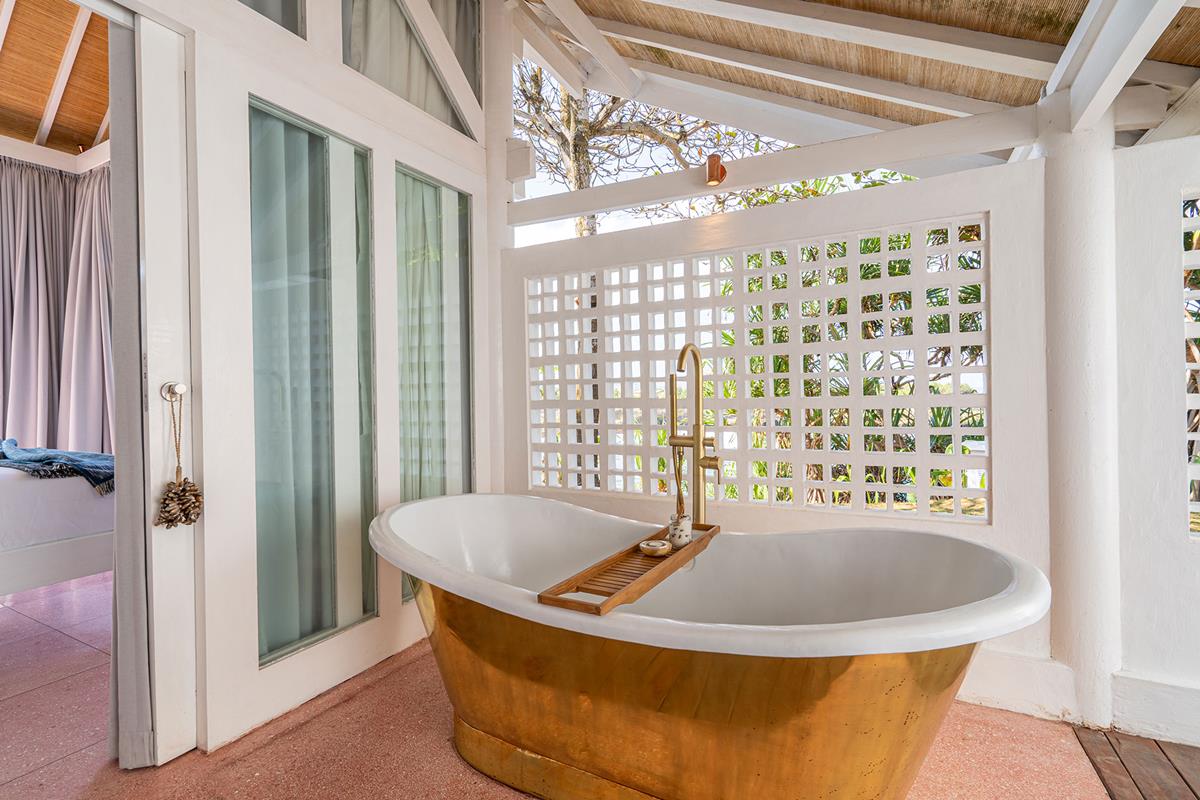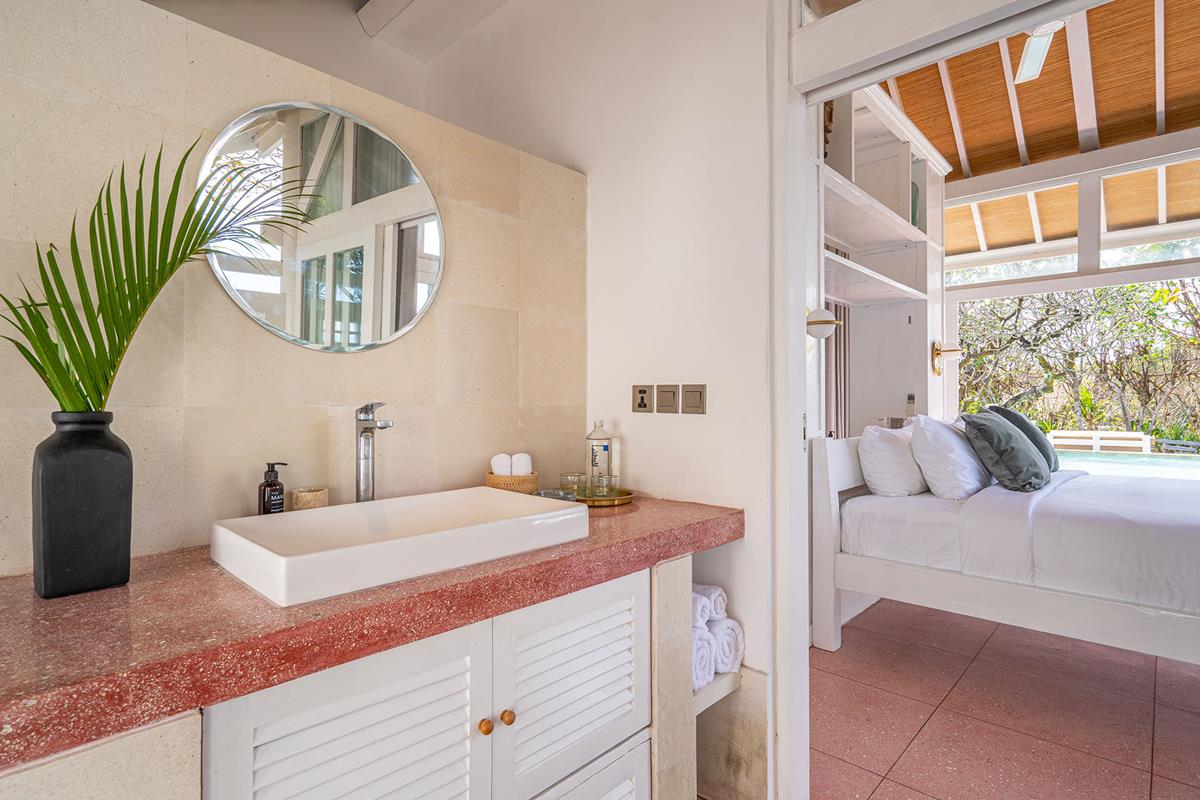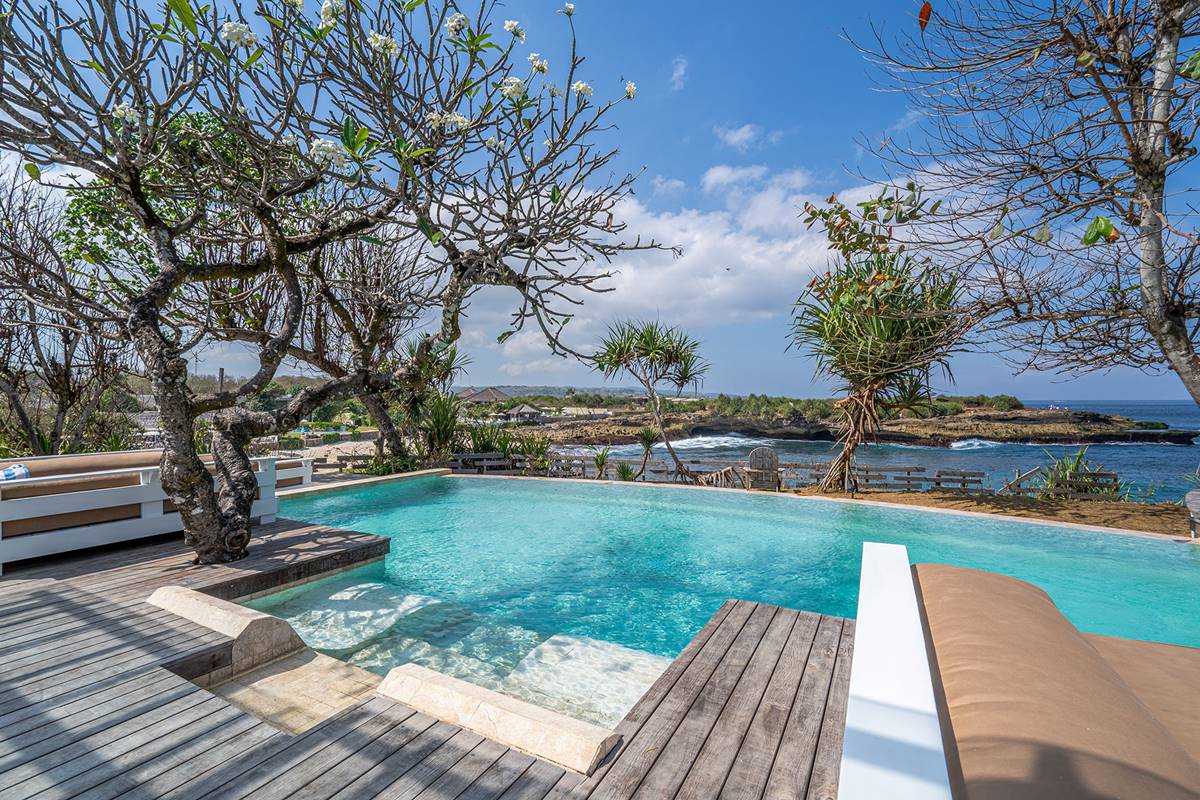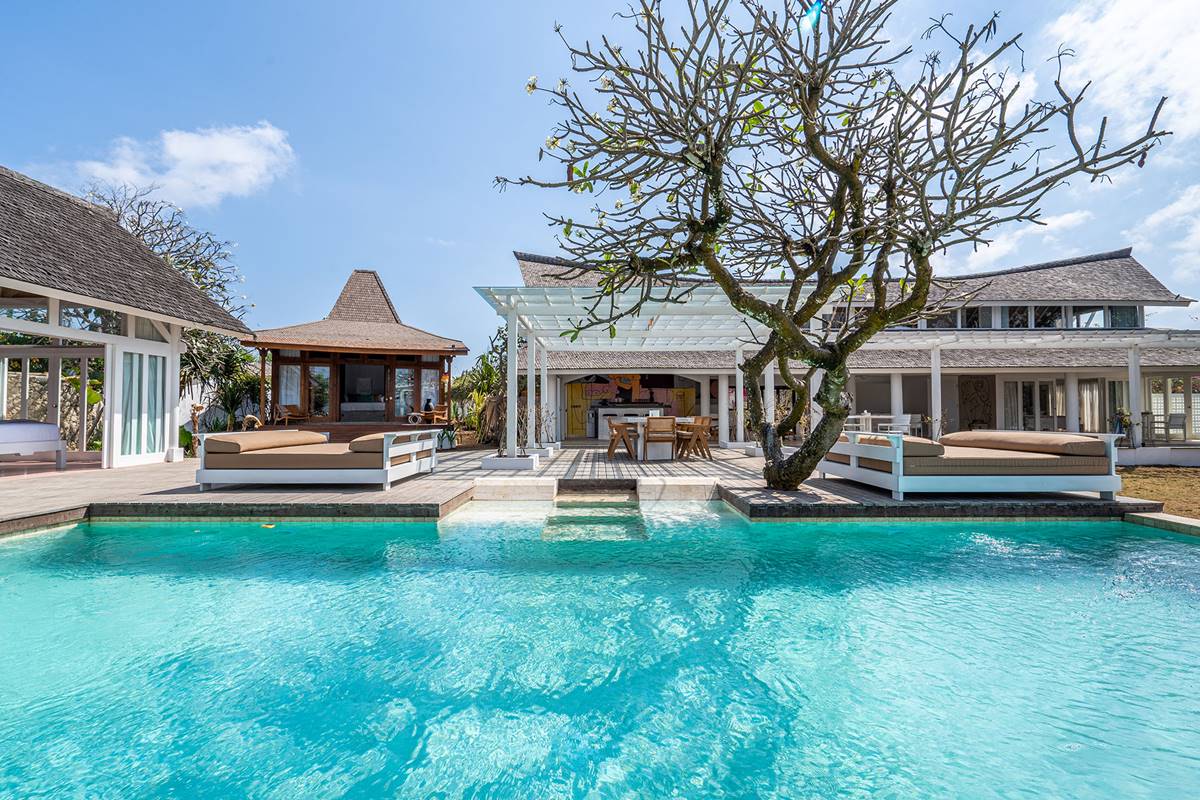 The outdoor area also accommodates a couple of cozy nooks furnished for spending hours of careless bliss under the bright tropical sun amidst lush exotic greenery. There is even a coquette gazebo turned into an additional convenient bedroom.
It's a true paradise vacation home!