When you think of a little chalet tucked away on a mountain, you don't often associate it with major style. But the property Gorska Osada, located in the mountains of Poronin, Poland, is a sight to behold. The wonder of the stunning interiors and the clever chalet decorating style are simply a work of art.
The owners, who are also the architects of the property, set out to create a vacation destination of mountain chalets for all who seek family recreation, but also a place that offered something more than a simple cabin in the woods. The three individual chalets occupy everything you would need while on a holiday, whether it be a long or short one.
Each house includes two levels; a living room, dining room, kitchen, and bathroom on the main and the bedrooms quietly tucked away on the upper.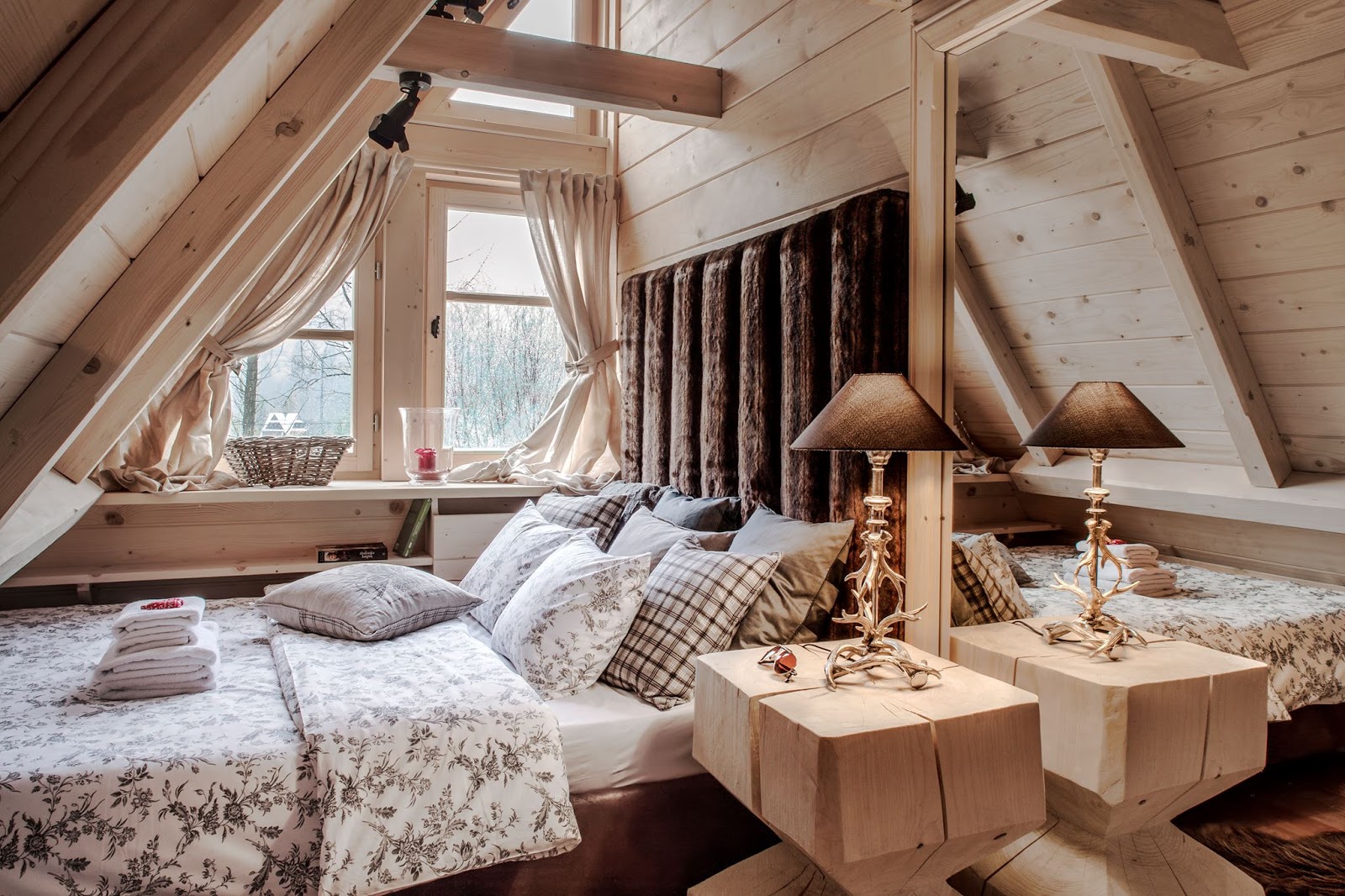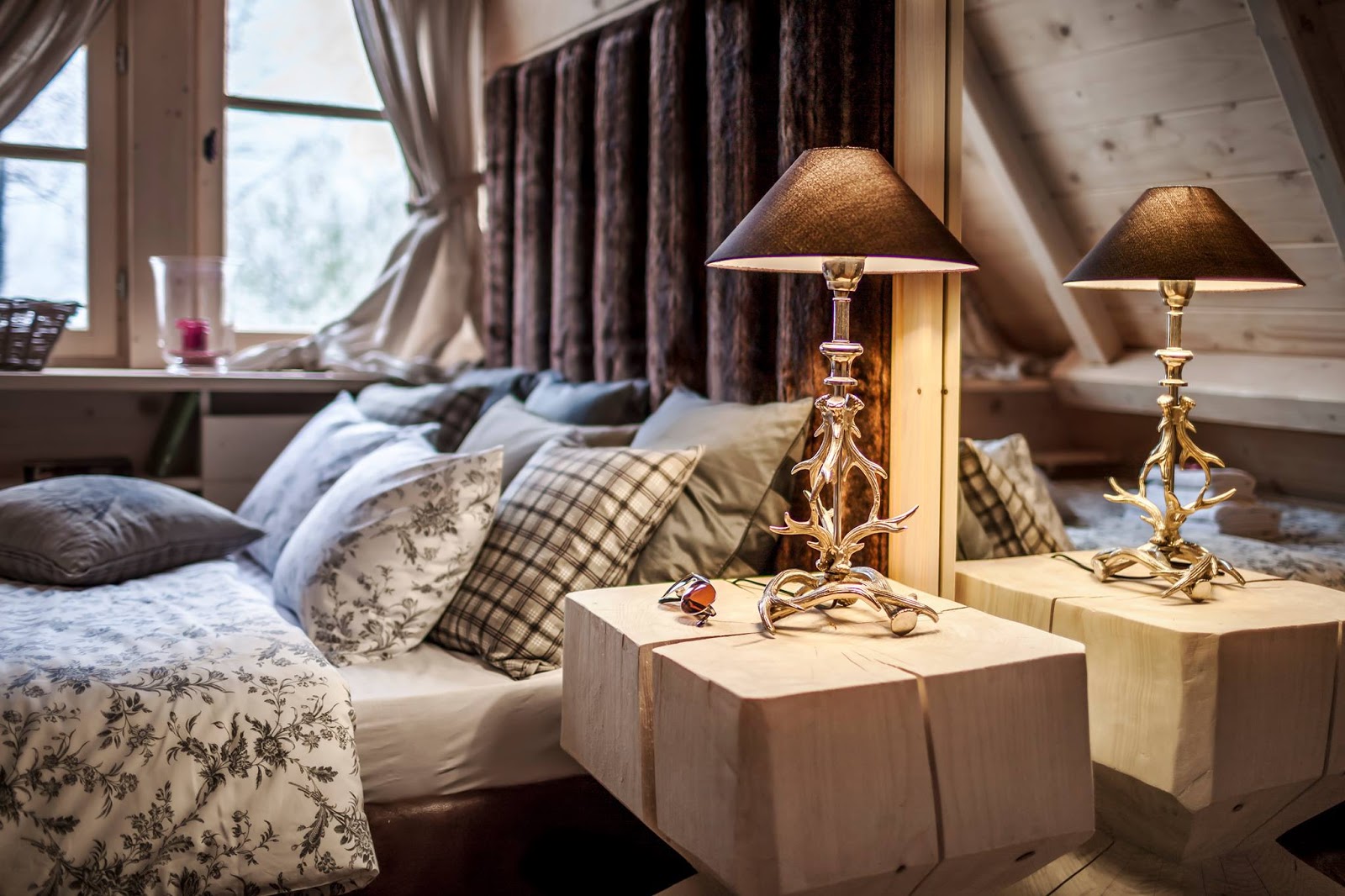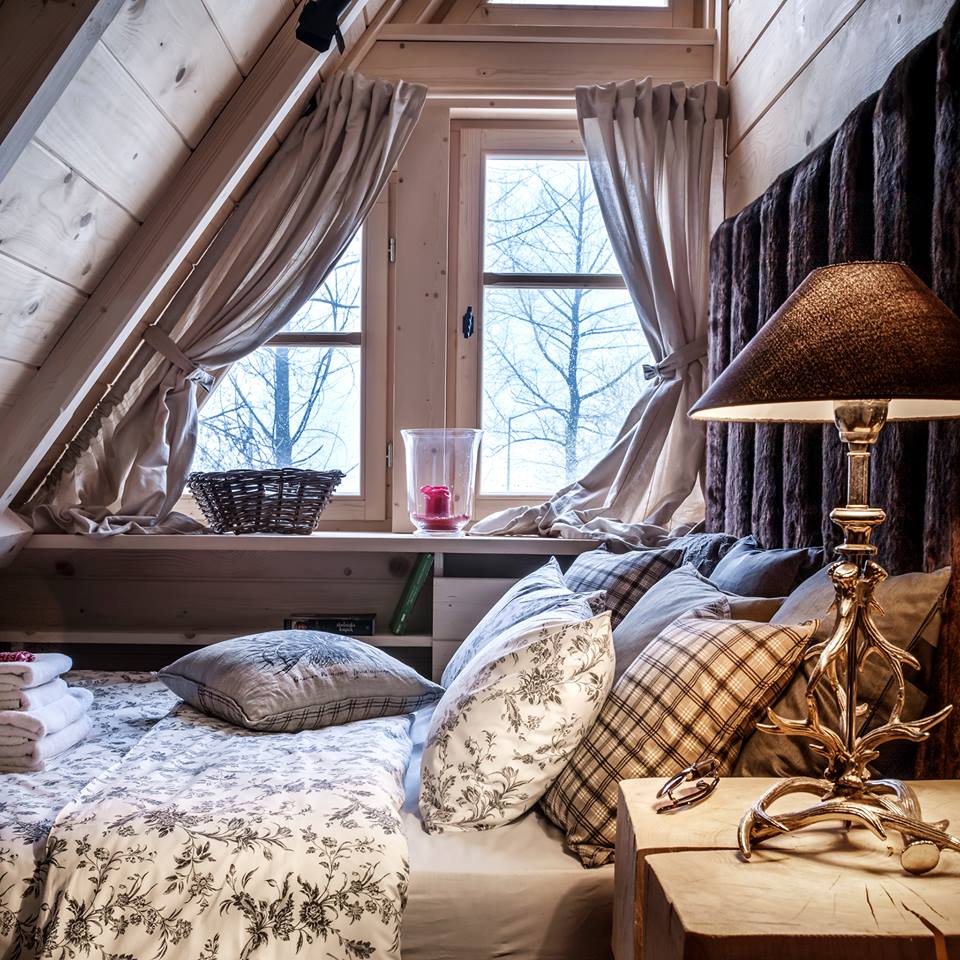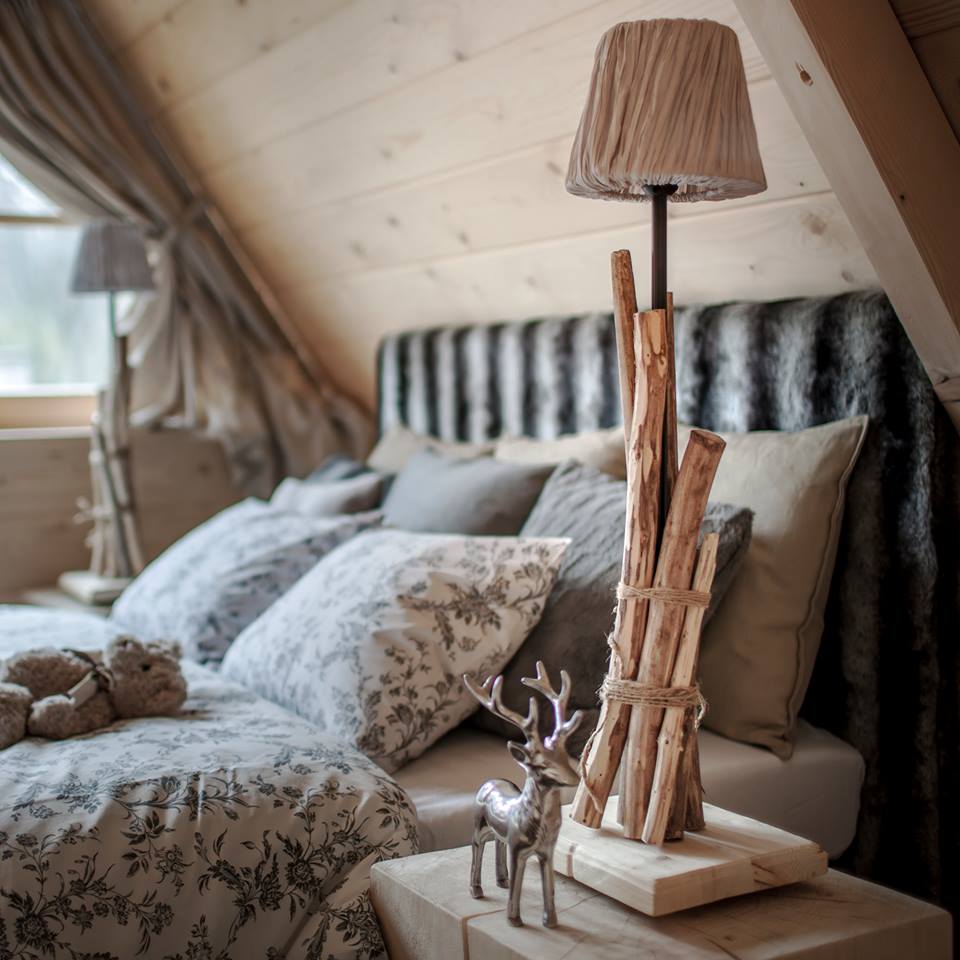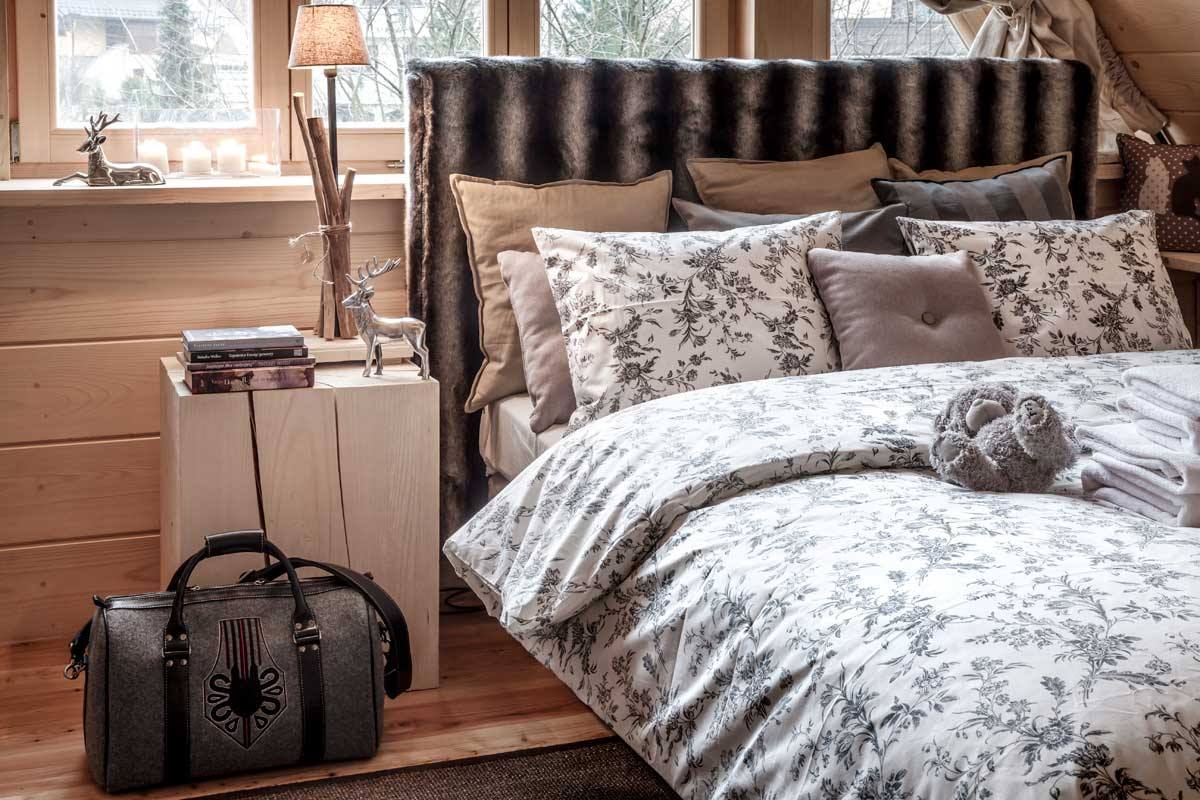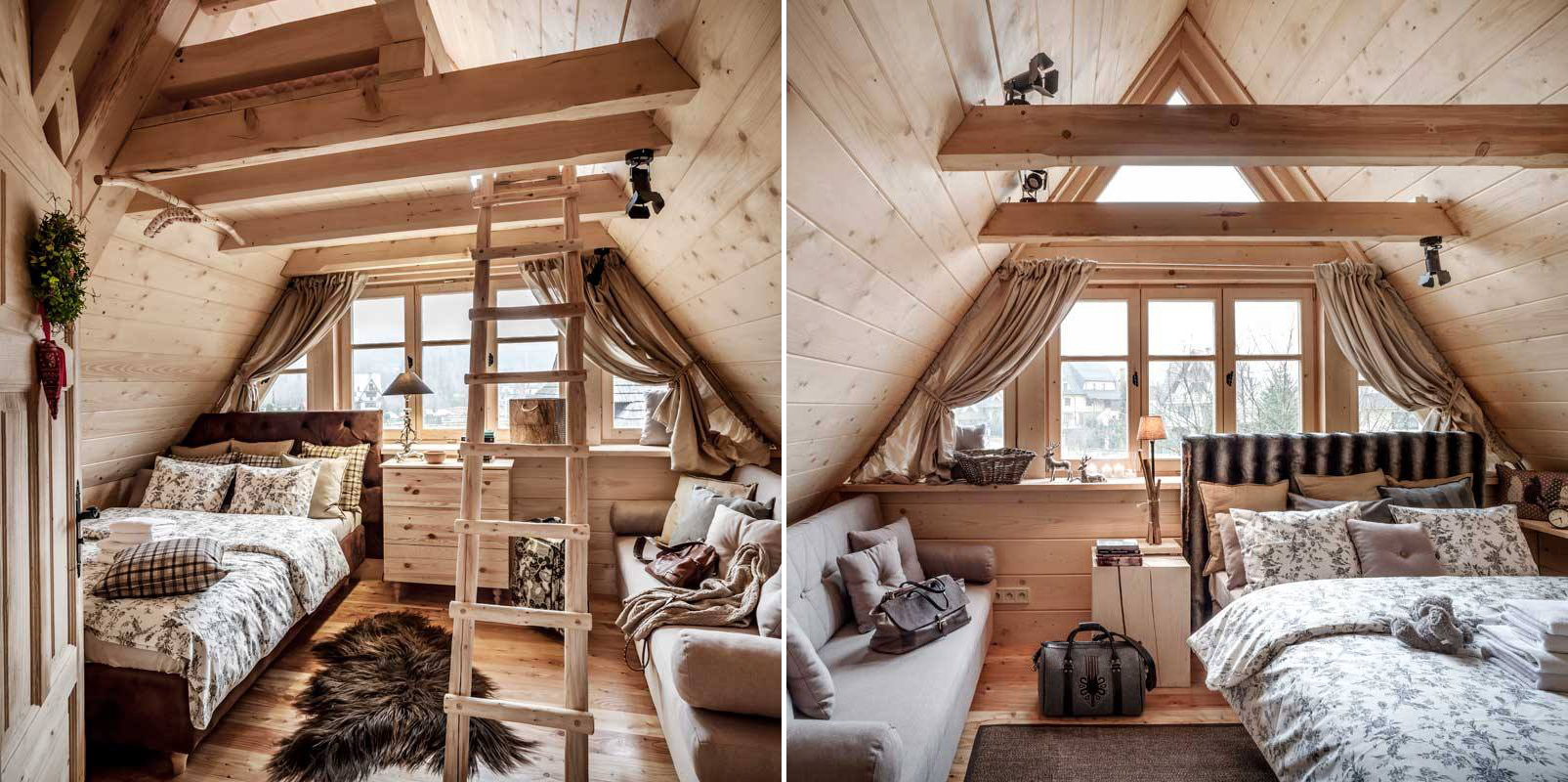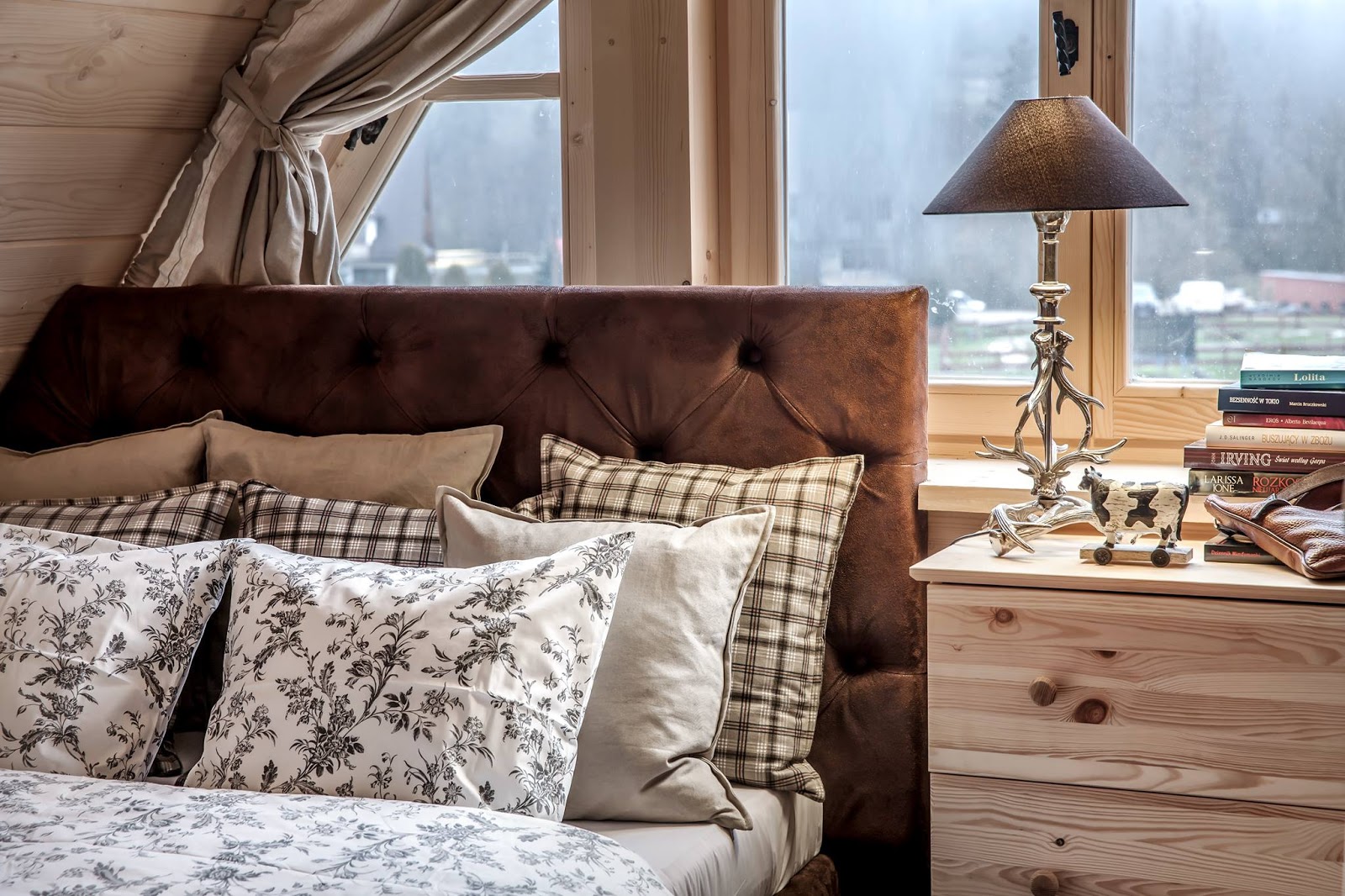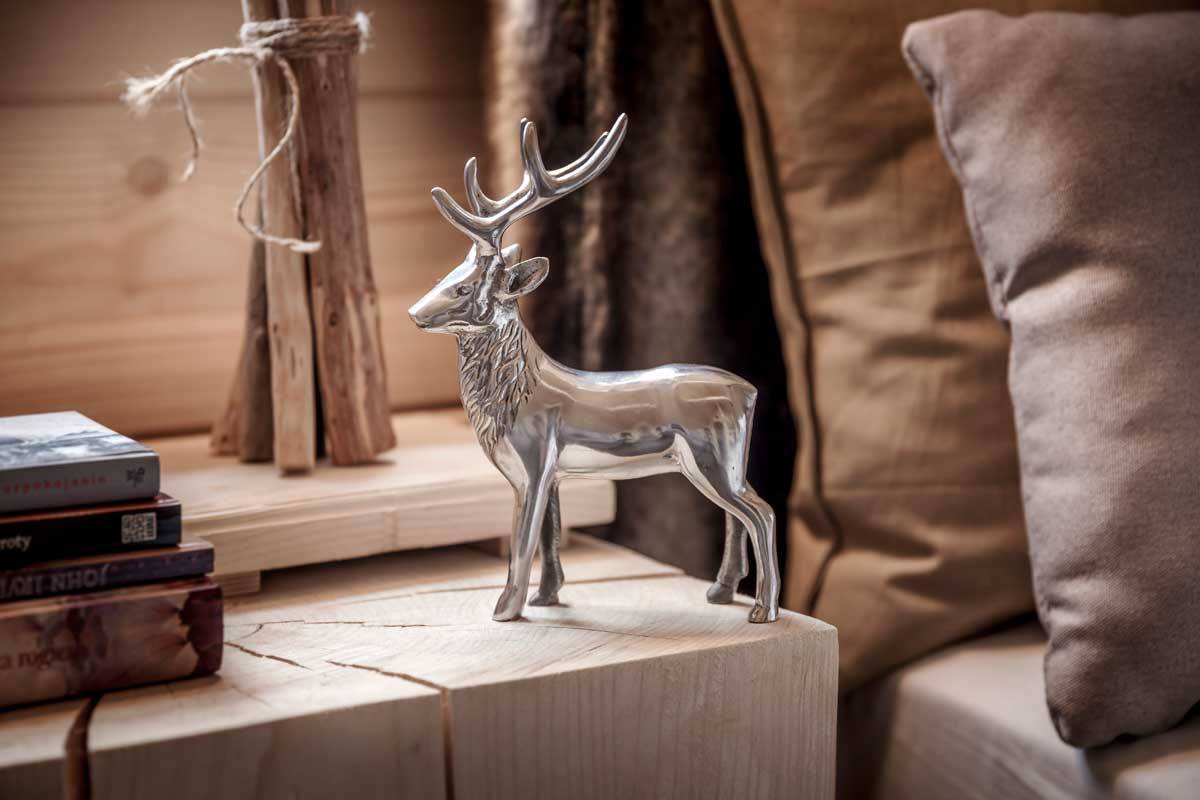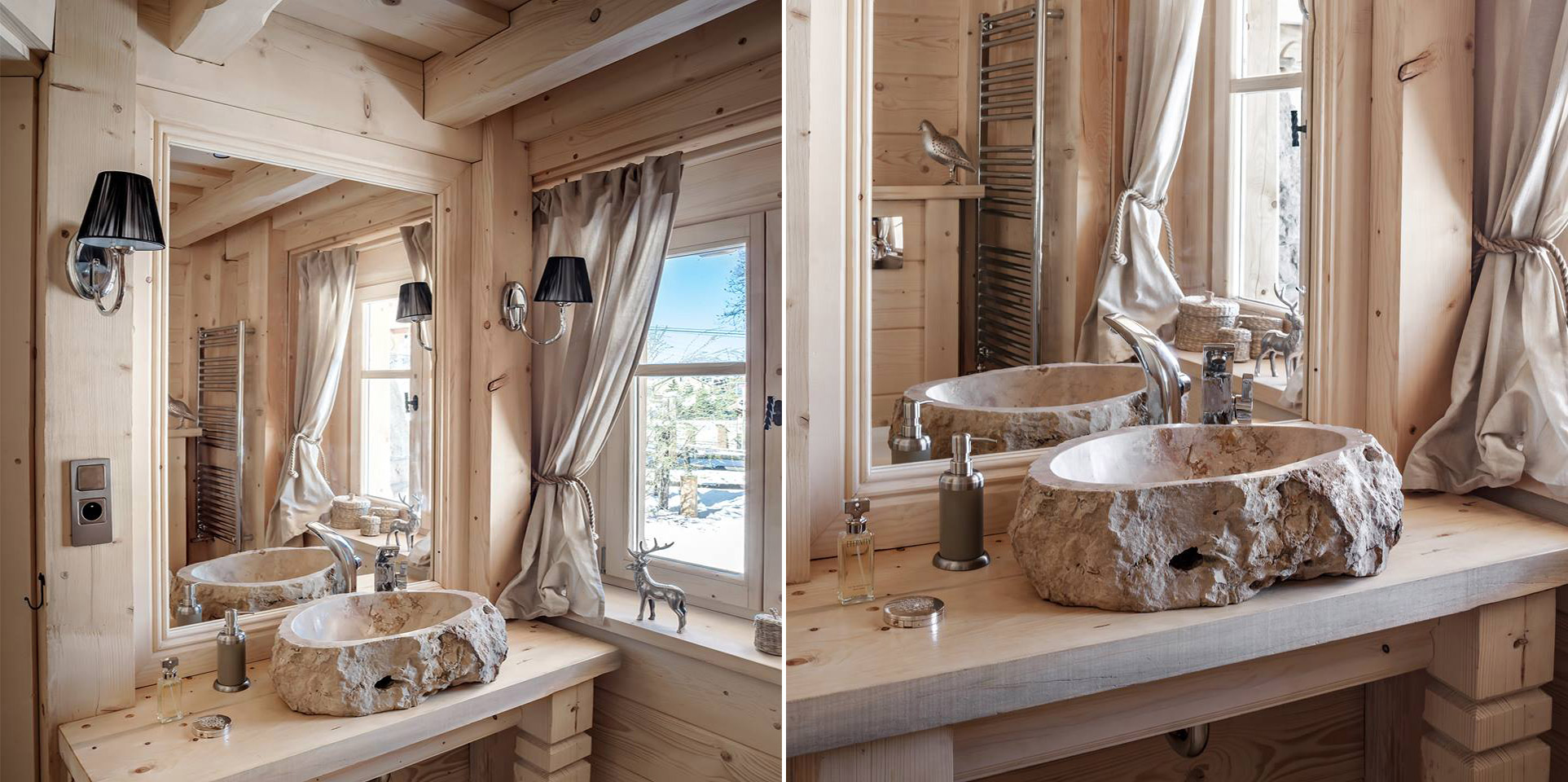 The heavy use of natural wood is dominant throughout each interior but isn't overwhelming at all. The alpine décor ideas such as textiles of fur, wool, and leather are simple divine against the hand crafted, wooden furniture. A mix of vintage finishes can be found in certain pieces, paired with the cottage feel of plaids and stripes.
Wall décor and accessories like antlers, paintings, and carved wooden items can be found strategically placed throughout the mountain chalets, blending in with the soft and natural surroundings.
The majority of things are hand carved from bulky chunks of wood. Everything from the stair rails to the bedside tables, and even the bathroom vanities can be found this way.