An unapologetic, bold exploration of the boundaries between art and space, The William is a colorful boutique hotel in New York that breaks away from tradition to reinvent the design and experience of hotels. Articulated by In Situ Design with Lillian B Interiors, the designers turned to the massive canvases provided by the hotel walls to inspire and invigorate its decor. Art here evolves from cosmetic application to being integral to every stroke and line. What results is a sensual and striking aesthetic that offers vibrant living overflowing with identity and style.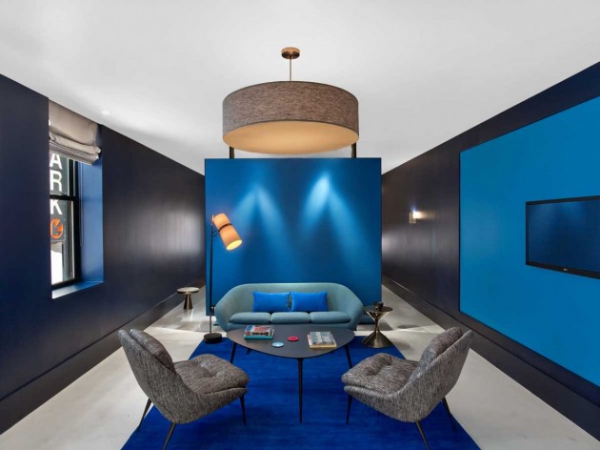 The design team, including the artist, worked together in a common space from the onset of the project. The five floors of this colorful boutique hotel have been rendered as five distinct color fields; poured paintings in blue, teal, pink, green and orange occupy each floor to set off its tone and rhythm. The color then extends itself into each room and space to extrude wall planes, furnishings and elements into a crafty composition of color and volume.
The choice of furniture and fittings complements the scheme with bold, simple designs washed in color; often a singular element finds new meaning in each space as it is adapts to the variations in room size, layout and color. This subtle restraint lends a strong visual branding to The William that transcends its playful diversity.
The rooms at this colorful boutique hotel are anything but dull and predictable, making them ideal for the long stays this hotel is geared towards.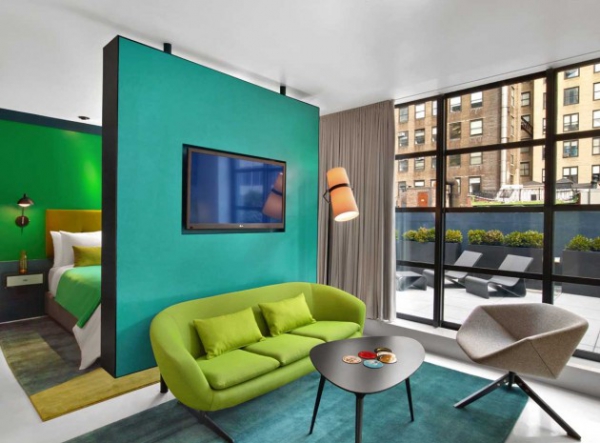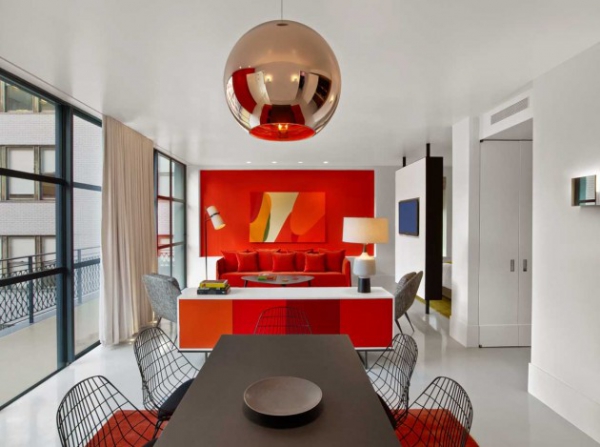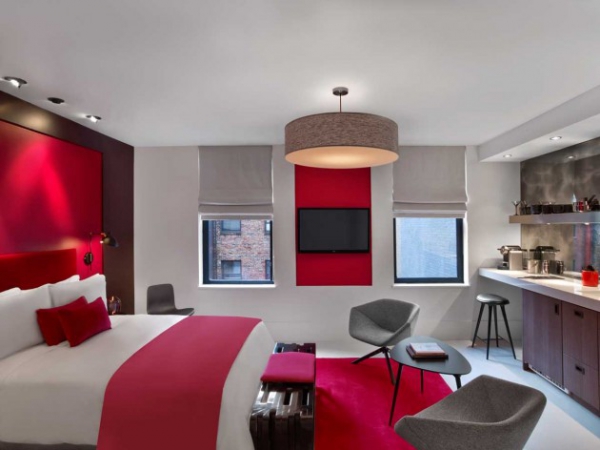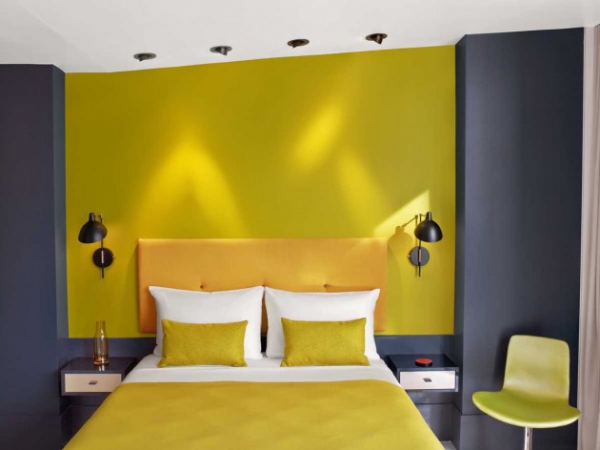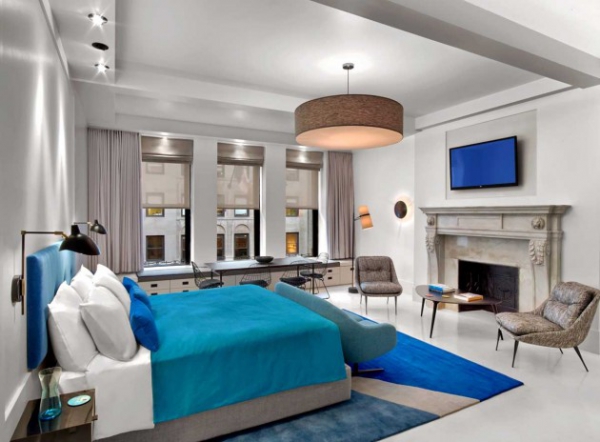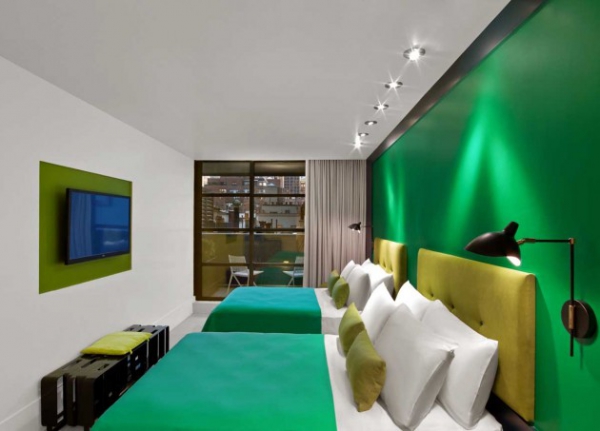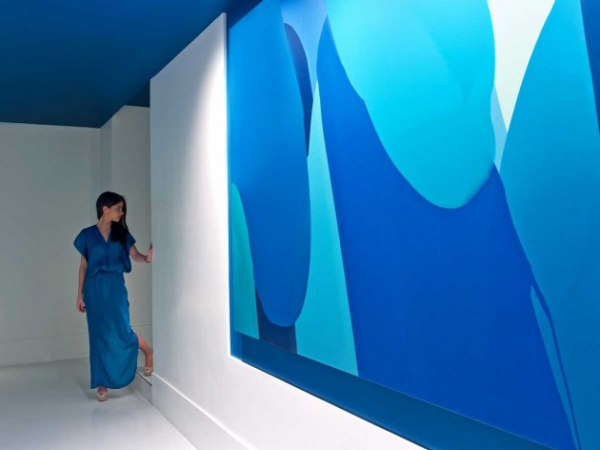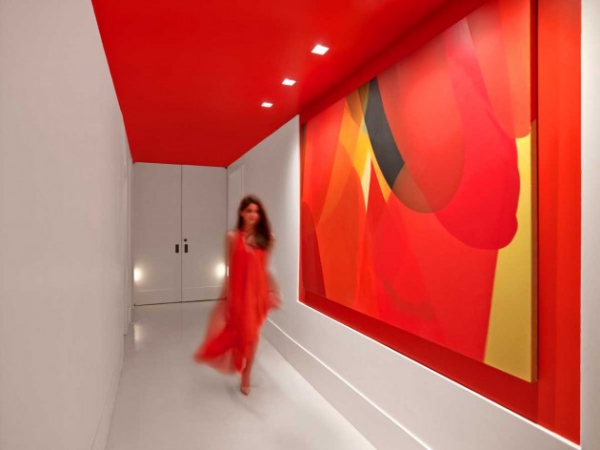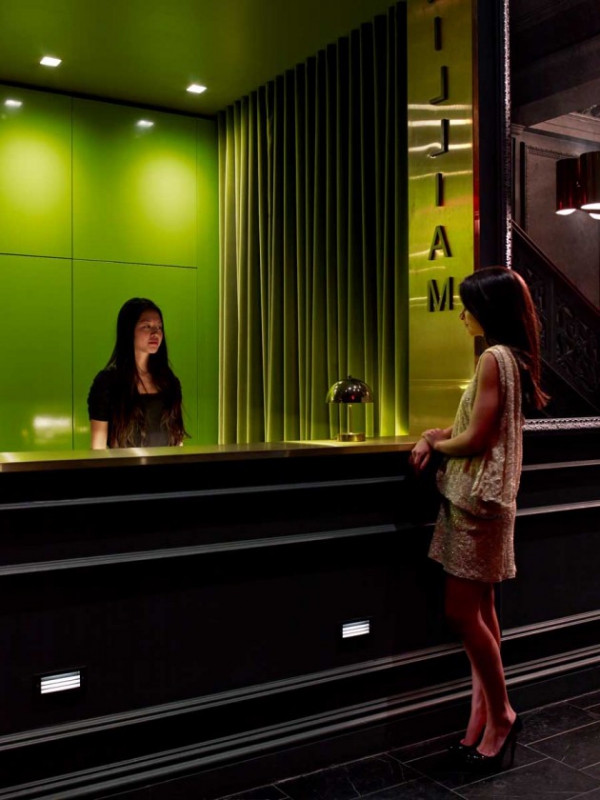 Photography by Eric Laignel and Eric Striffler