Stepping up from being more than just a restaurant, Scorpios on the island of Mykonos, Greece, takes a more holistic approach to the experience on offer. The space, much like its core intentions, is rendered in an emphasis on creating individual experiences and dialogues with the surroundings, context and space, all from the comfort of your chair, hammock or lounge bed.
Driven by the vision of its creative director Michael Schickinger, and articulated by interior decorator Annabell Kutucu, this design is set apart by a number of features and ideas, drawn out in a palette of relaxed informality and Cycladic architecture.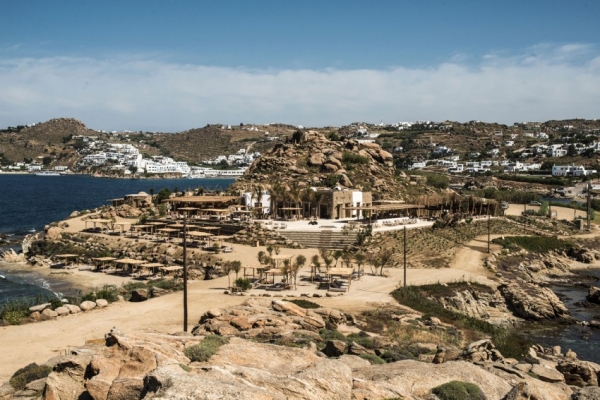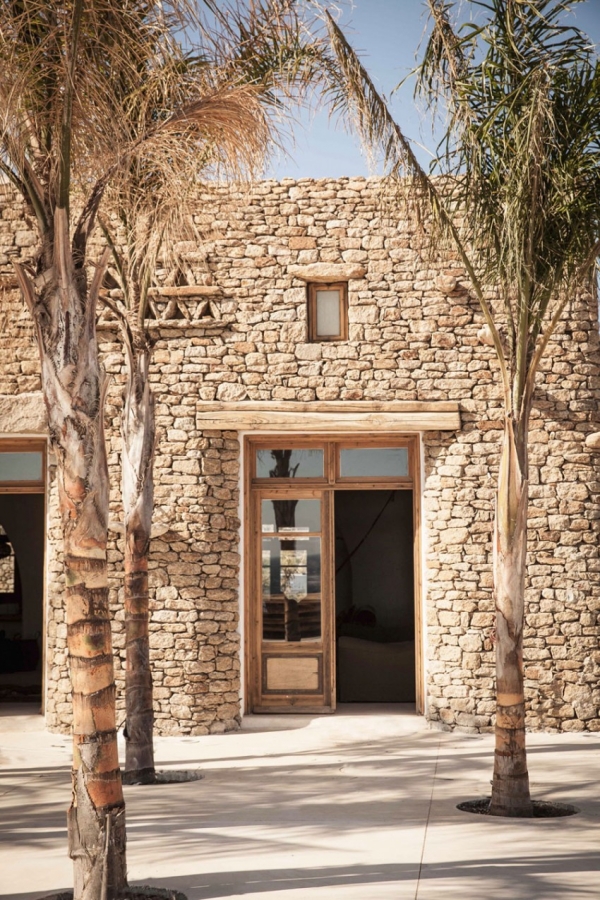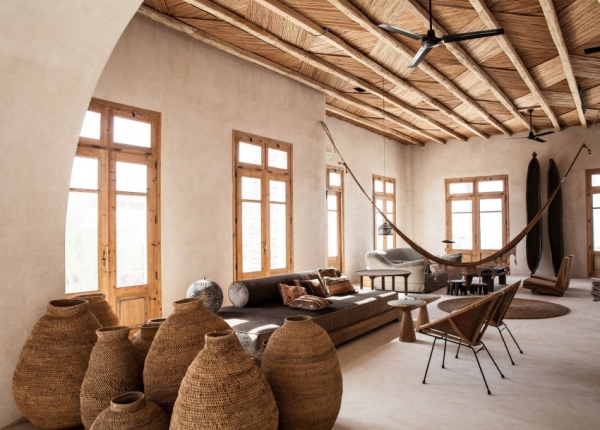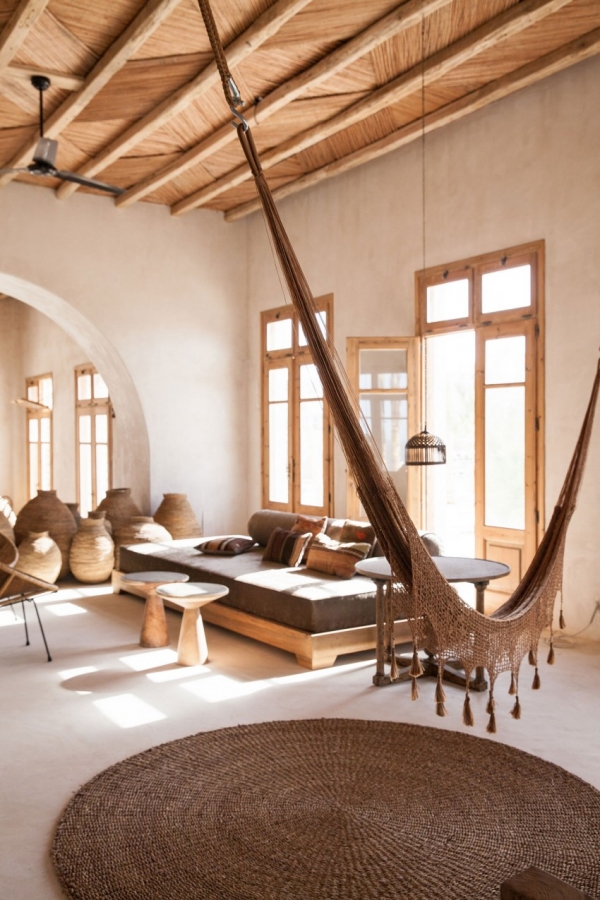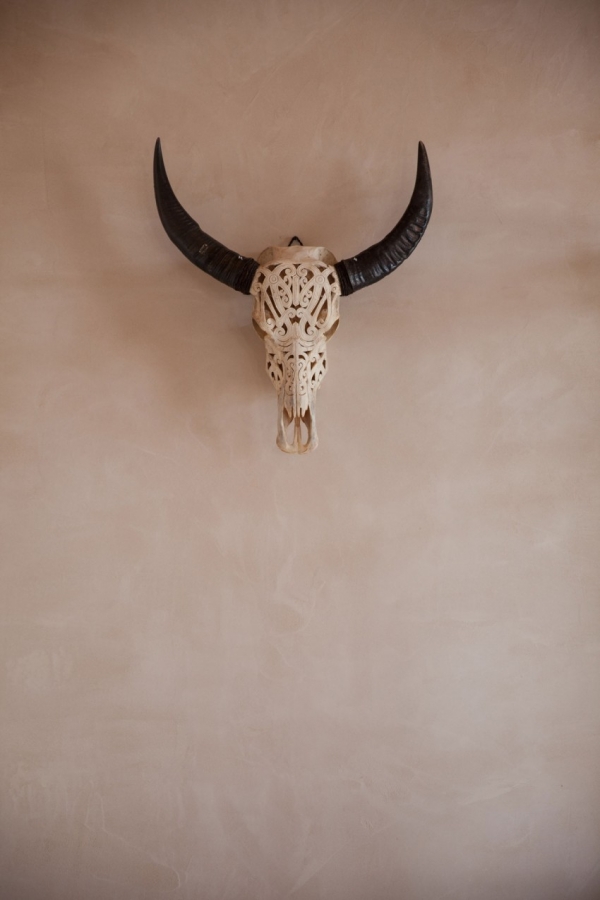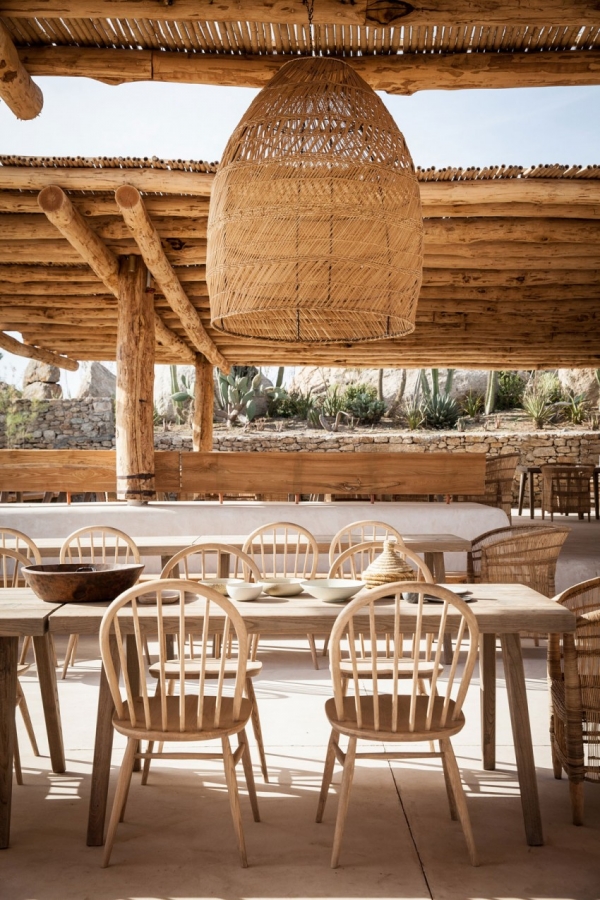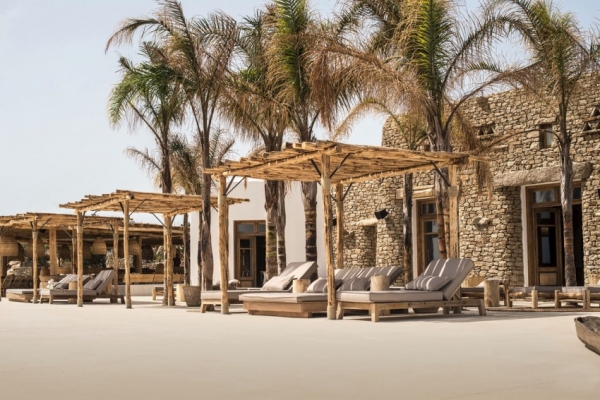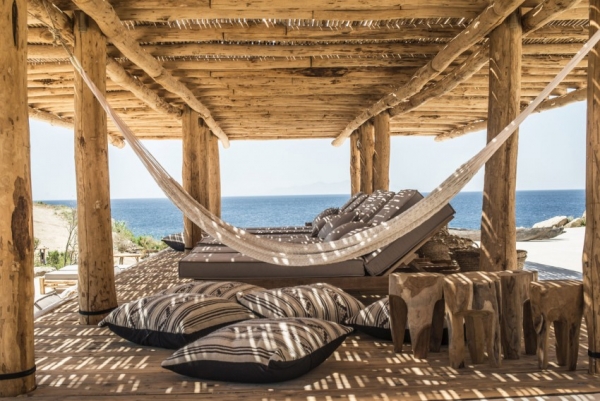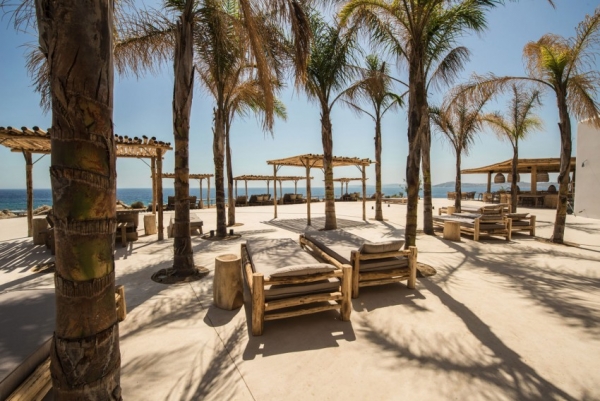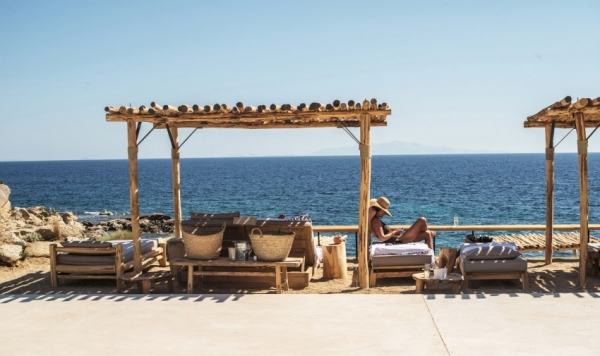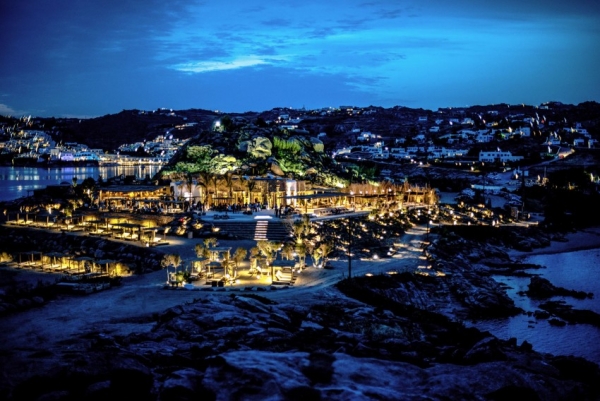 Photos by: Carolin Saage
The space, much like the natural landscape, morphs, shifts and adapts to incorporate a spectrum of experiences, tones and opportunities. From the beach to the terrace, each aspect of this design makes place for individual dreams as well as social reverie, echoing the core essence and gift of this beautiful island.
Cycladic architecture, art and aesthetics inform the space with a language that firmly anchors it into the local vernacular, while weaving the diaspora of ideas and activities into a strong, singular identity. Traditional materials, sun kissed spaces and elements, and a sinuous interplay of bare natural textures brings calm and composure to a space designed for uninhibited joy.