If you weren't sure how you should decorate for the holidays this year, look no further. This home, shown in the H&M Home catalogue, showcases what the dream holiday home looks like.
This is one of the most modern and retro-chic holiday decor designs we have seen yet, and we are absolutely in love with it. In each and every nook and cranny is something festive and fun… perhaps more is more in some cases?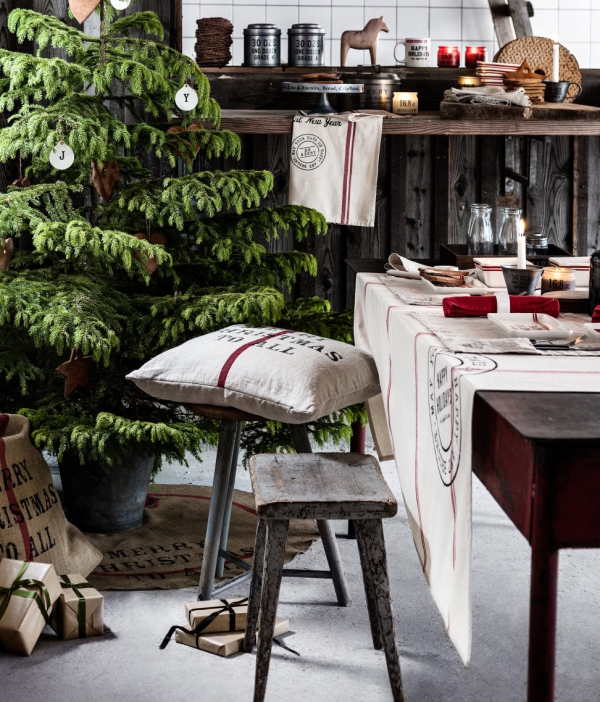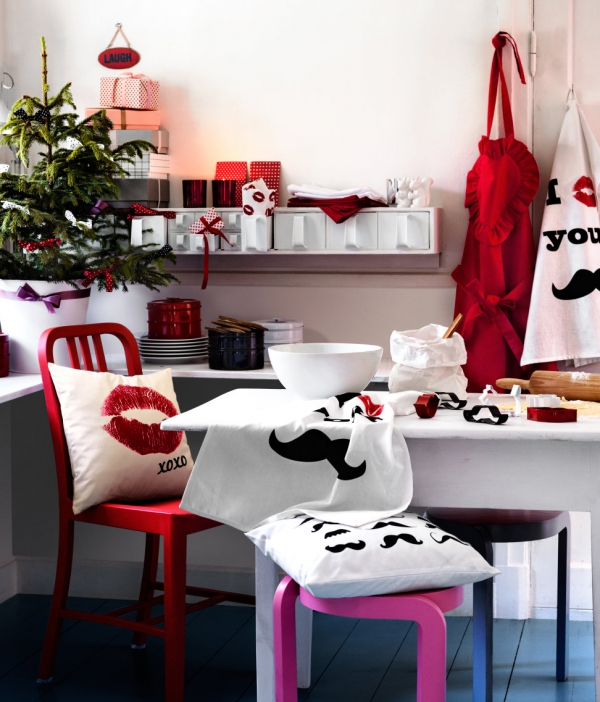 The bright red seen in the kitchen is so appropriate, it just belongs there. You don't see it really anywhere else in the home like this, other than one of the bedrooms. But in both instances, whether it is in the furniture and pillows, or in those adorable napkins and kitchenware, it looks excellent.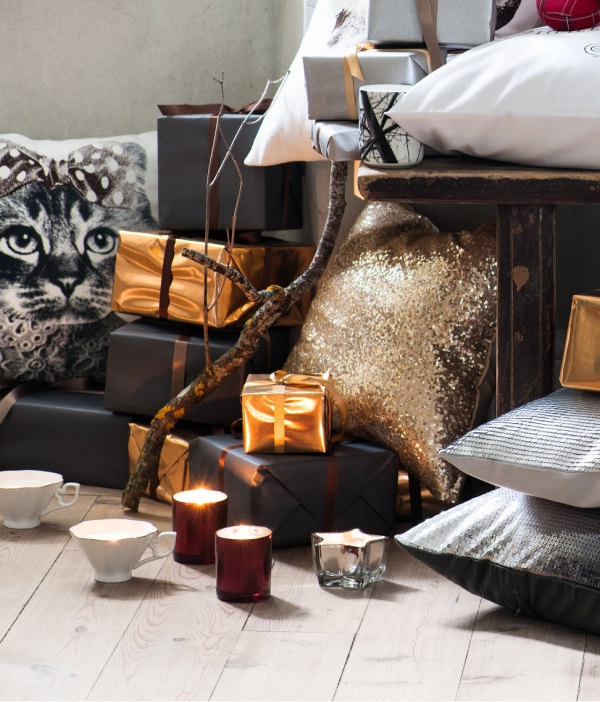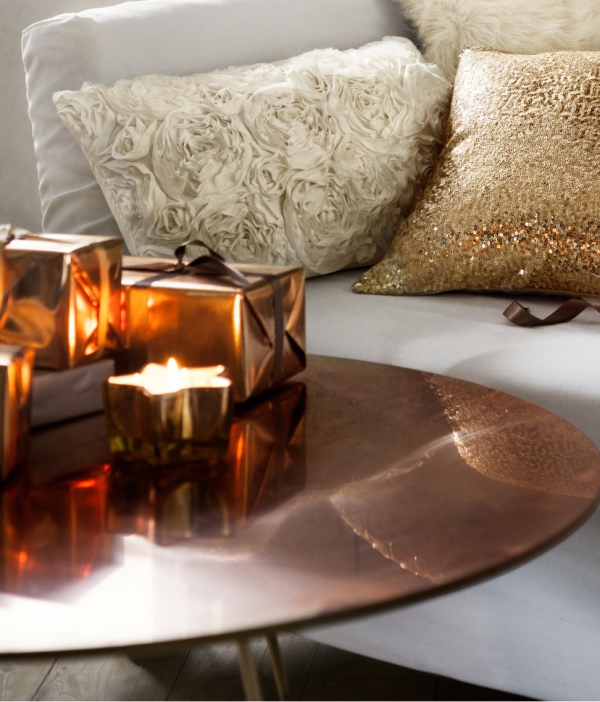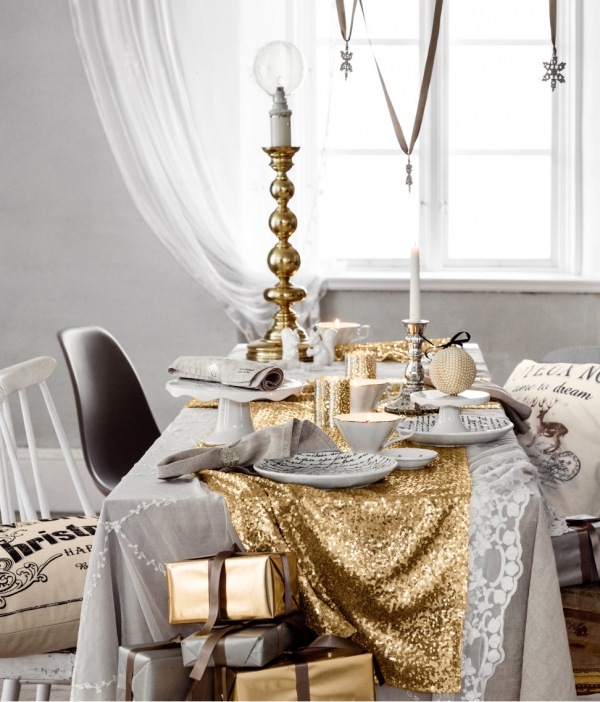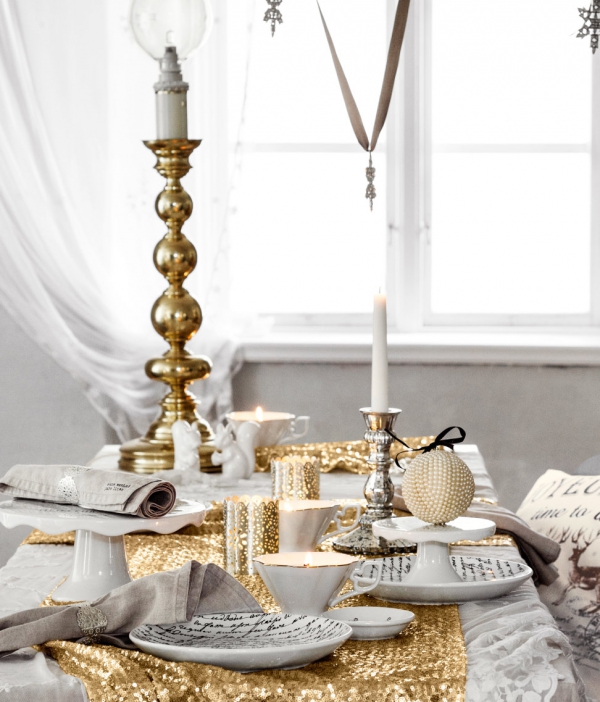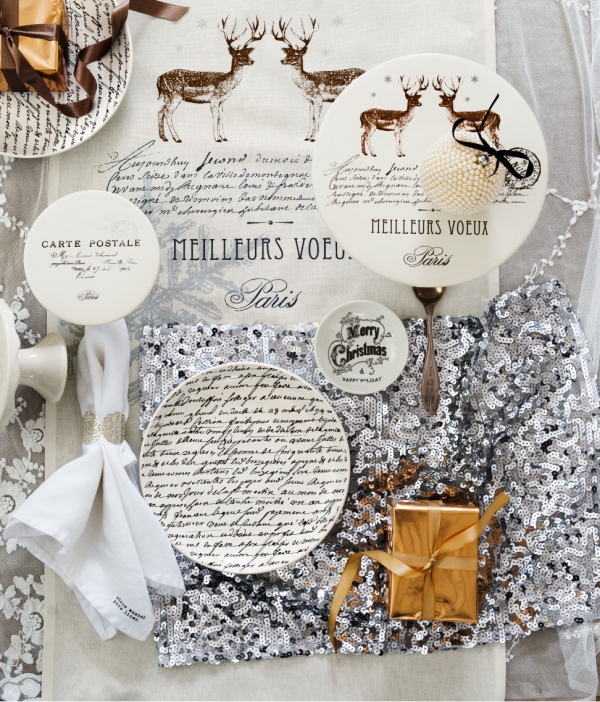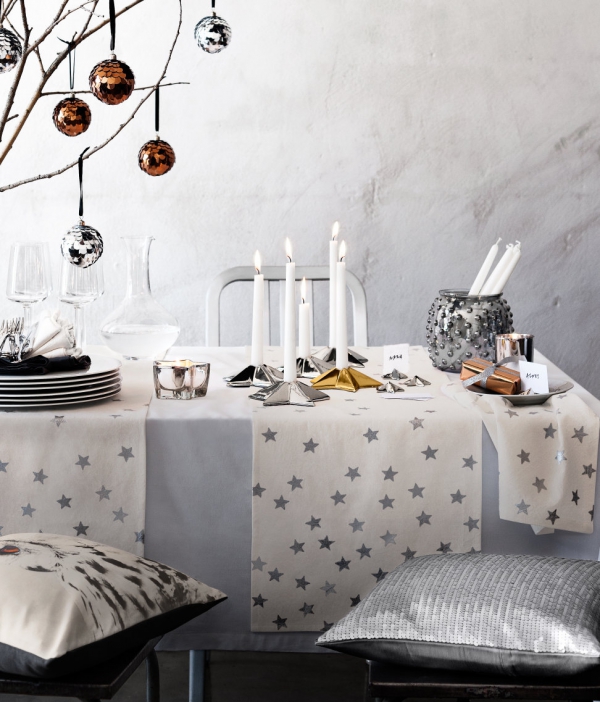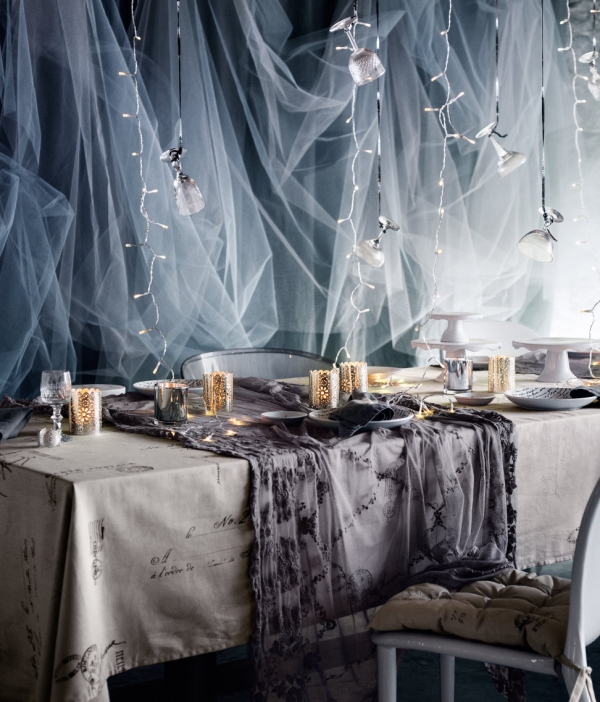 Otherwise, the gold and silver used is stunning. We have looked at homes that have implemented the use of these colors, and oh so well. The dining room and living room especially look so elegant and inviting in these shades. We love the table cloth and the plates that adorn it in the dining area. The throw pillows too are such a wonderful addition.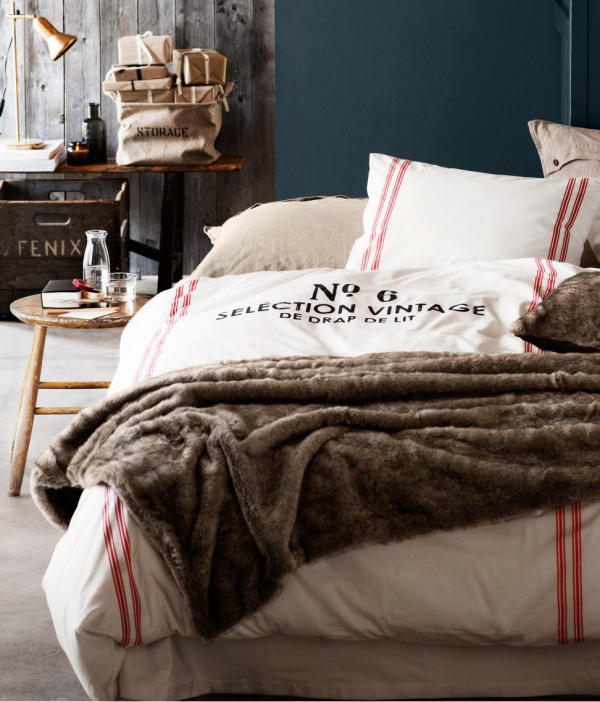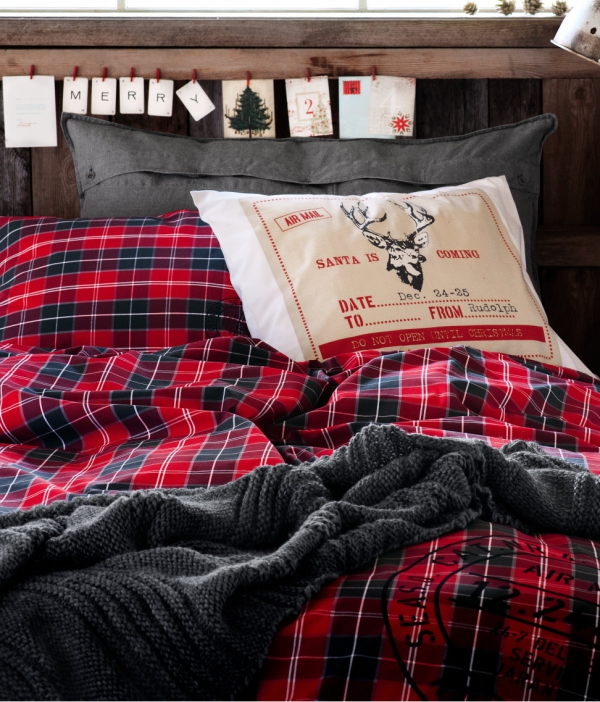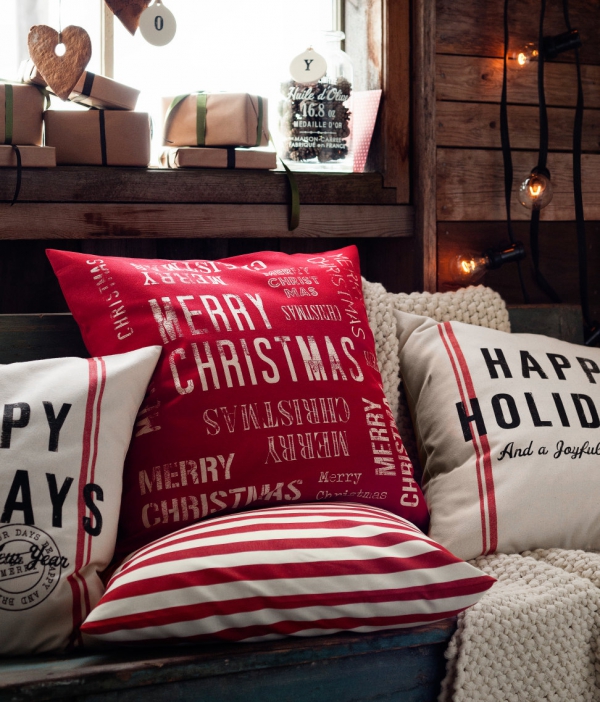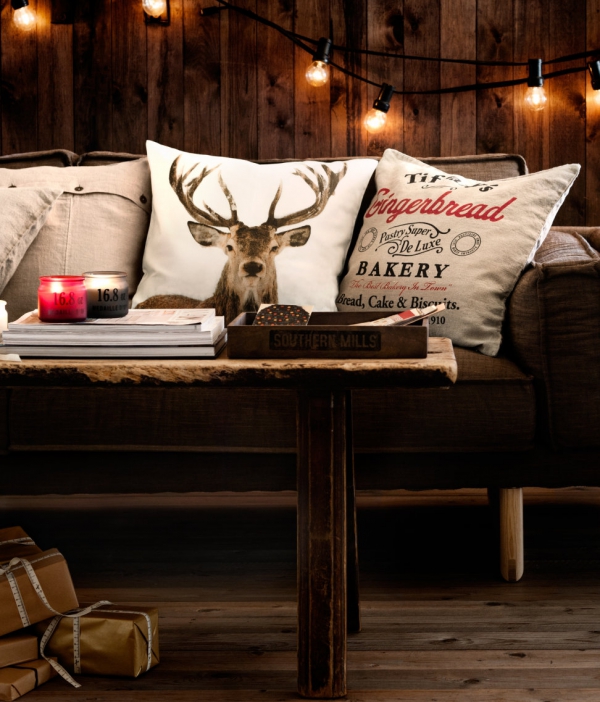 We'd also like to point out the recurring theme of deer in nearly every room. It is a curious decision made by the designer,  either way, it falls in line so perfectly with it being winter and the holiday season, or maybe it just reminds us too much about reindeer.