Decorating your home for the festive season can be a very personal experience, using lanterns you can customize your design to your own taste and create a unique display for the holidays.
Lanterns can be adorned with many different things to give them a Christmas feel. You can let your imagination go wild and include things such as twinkling fairy lights or pine cones.
Of course your lanterns are not just for the holiday season but that doesn't mean you can't make the effort to dress them up in festive colors to add that special touch to your home.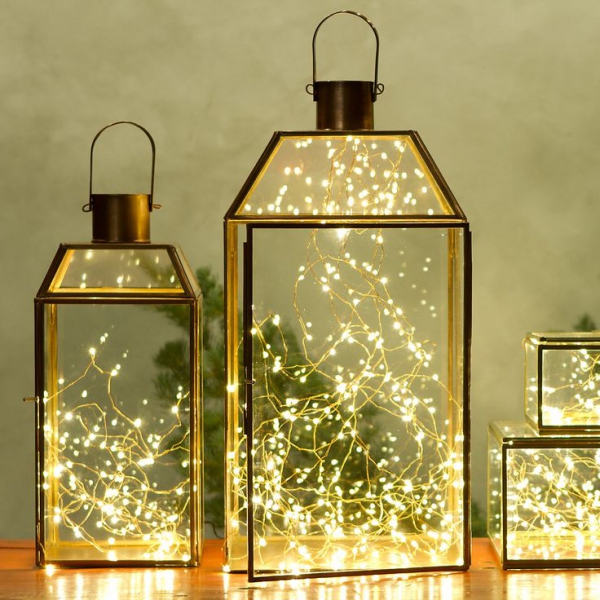 Lanterns are magical at any time of the year, but especially so at Christmas time. Adding candles, bows, lights or red and white items such as beads or baubles can transform a boring lantern into a Christmas themed center piece.
Dress them up or dress them down, adding greenery, angels, small stuffed toys or even pieces of driftwood and berries. Make your lanterns shine out in the sea of Christmas decorations and show your individuality through your artwork. Decorate your lanterns this winter and show off your skills, light them up or go natural, Christmas lanterns are a joy during the festive season and can add extra atmosphere to any room.