If you are redecorating your bedroom and buying new furniture, you can find many designs of wooden bedroom sets that will match in with your scheme perfectly. Wooden furniture will last a long time and always gives a homely feel to a room.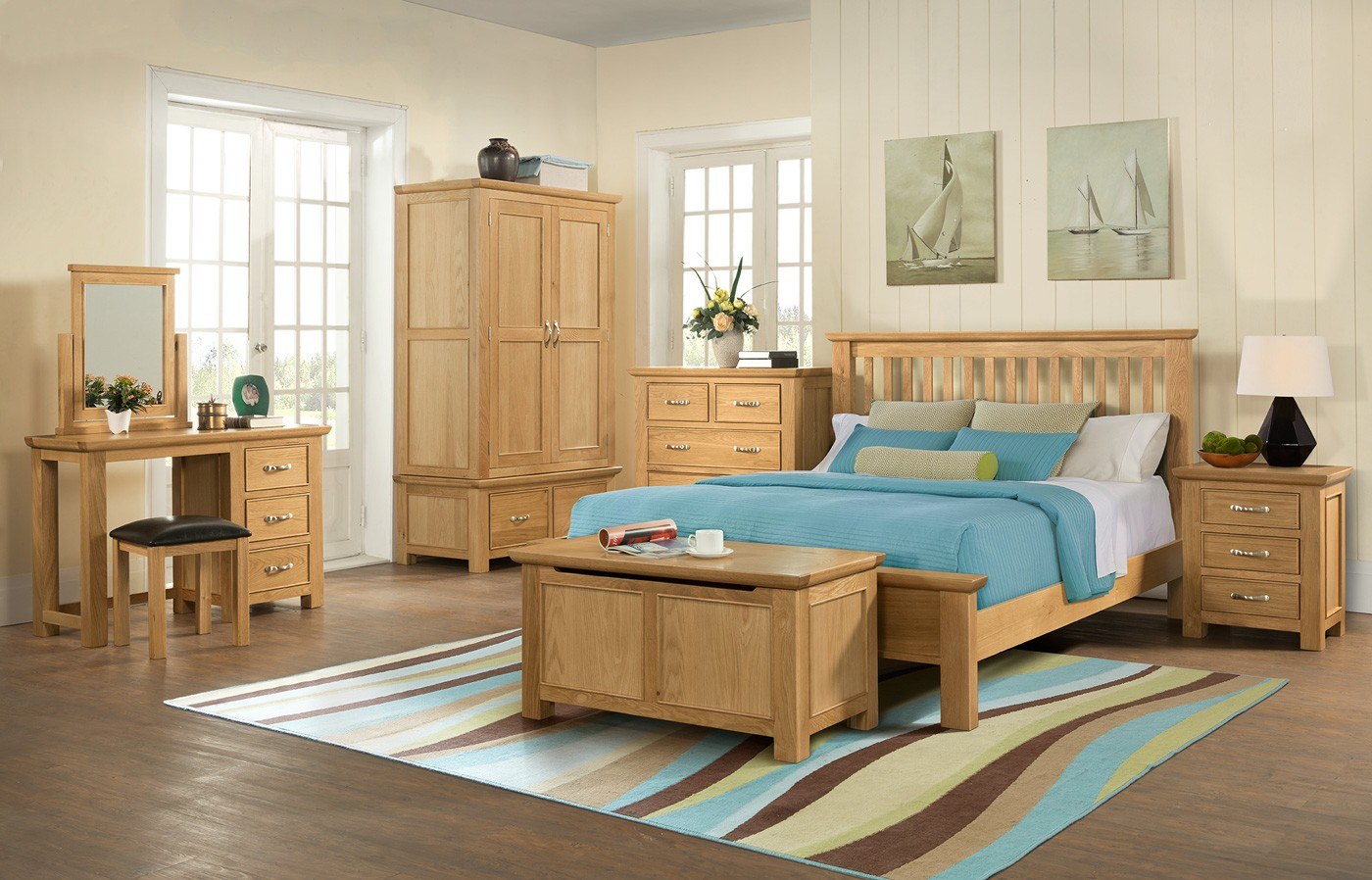 Choosing a bedroom set is up to you and your personal taste, and with many styles on the market today you will certainly be spoilt for choices. Are you a rustic furniture fan or do you prefer a more modern style? With wooden bedroom sets in as many finishes you can imagine your bedroom will be  surely furnished in style. From hard woods such as oak to more exotic materials like cherry and mango wooden furniture will bring warmth and character to any bedroom.
Taking care of your wooden bedroom set is easy, use a soft cloth to remove any dust and then a beeswax based furniture polish or wax to give it that shine that we all love. Having a bedroom furniture set is also a good way of making sure your storage problems are solved. Even if you move, you can always take your beautiful furniture with you because trends change but wooden furniture remains high on the list of quality pieces that every house should have to help it feel more like a home.
We've gathered a beautiful collection of wooden bedrooms from Furniture Plus Online to give you an idea of their diversity and numerous design and color options: