Instead of being the luxurious retreat we would like it to be, our bedroom is more often a functional space filled with unfolded laundry, practical linens and boring lighting. Interior design focuses on communal areas that are commonly shared with guests or 'on show' and it is easy for the bedroom to be forgotten.
Reclaim your bedroom as an intimate retreat with these simple steps:
De-clutter your space
Clutter is not only unsightly, it is also a mood killer. Few things are less romantic than having to move a pile of laundry from the bed or sweep aside discarded magazines or children's toys. Clear toiletries and cosmetics away to the bathroom and make sure that clothing is put away. Keep surfaces as clear as possible and ornaments and knickknacks to a minimum. Clean spaces are calming and relaxing – the perfect backdrop to romance.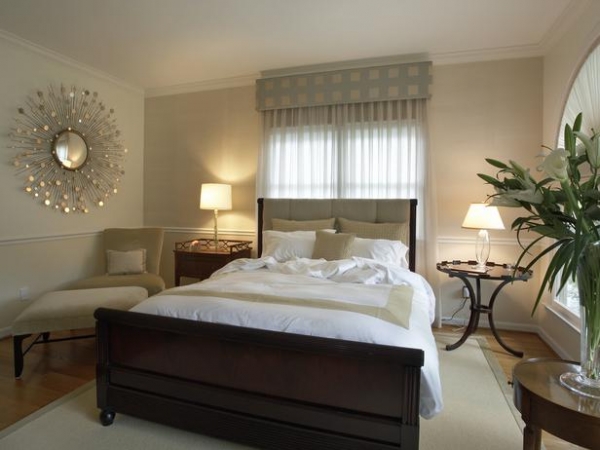 Do away with overhead lighting
Overhead lighting is unflattering and lacks atmosphere. Romance doesn't have to be all about the candles (though flameless candles are clean, safe and an easy way to instant ambiance.) Small table lamps are far more romantic than overhead lights, and have the added bonus of only being an arm's reach away. For a more unashamedly romantic touch, weave fairy lights around curtain poles or replace white bulbs with softer pink hues.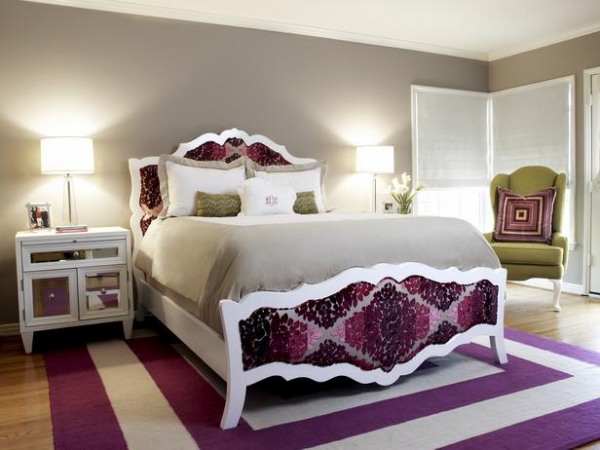 Invest in the perfect bed
Bring romance and elegance to your room with a piece of period furniture. Ever since we saw these wooden four poster beds in the pictures below we were sure that they are the ultimate in opulent romantic design. Your bed should be the centre piece of the room and an overstatement in luxury and decadence. Make sure you invest in the best quality mattress you can afford – comfort is key for romance and luxury.




images via Revival Beds
Choose sensual fabrics
Fabrics should be rich and sumptuous – choose heavy natural fabrics like Egyptian cotton and silk. Synthetic fabrics create static and sweat, as well as feeling cheap. Layer fabrics combine leather and suede with silk and cotton, to create depth and interest and 'touch friendly' textures. If you have a wooden floor rather than carpet, invest in a deep pile rug.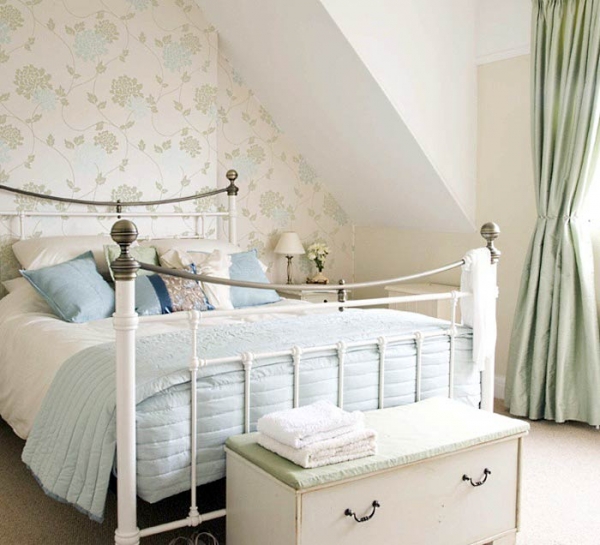 Keep colors soft and muted
It is tempting to opt for a dark palette when trying to create a romantic space, choosing dark reds, purples and even black. These colors are far more 'sexy' than romantic. Choose soft colors like mauves and fawns, soft teals and chocolate browns. If you want to add richness and opulence, opt for gold and bronze. Choose woods over plastic or metal finishes and stay away from high shine surfaces.