We all like different styles when it comes to design. Some of us like traditional, some eclectic, some country, and some modern. Well, today we have a little something for everyone. So, follow along as we take you on a journey of beautiful bedrooms in almost every style, color, and design. It's a beautiful bedroom smorgasbord.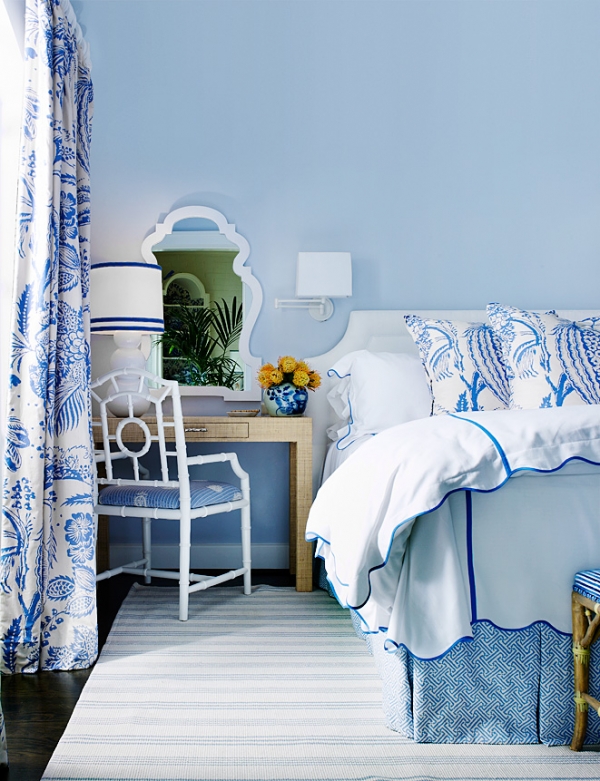 A lovely blue and white design. We love the lamp and the wooden furniture.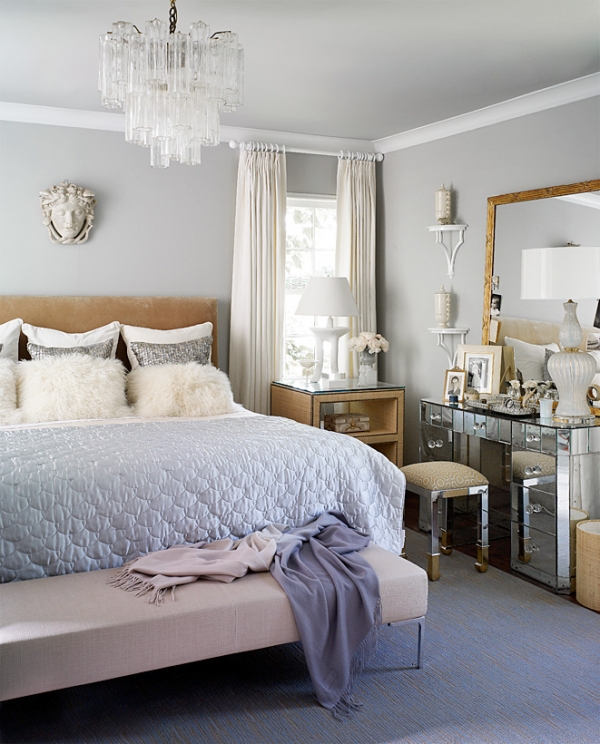 This one is all about subtle glamour. The mirrored dresser and the stool look fabulous together, and the nightstand and the bench are perfect touches. The combination of silver and gold is lovely.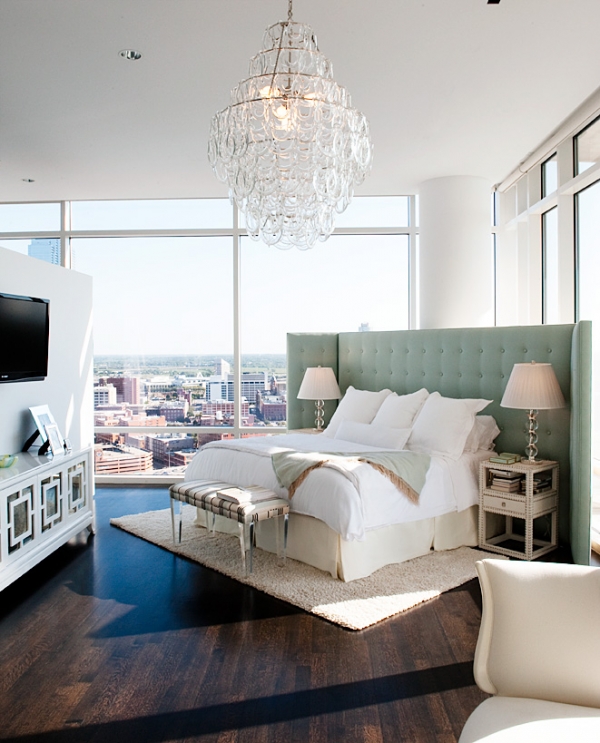 This headboard is amazing, and it's perfect for the space. Rich hardwoods, large windows, and a bright interior, create a sublime bedroom.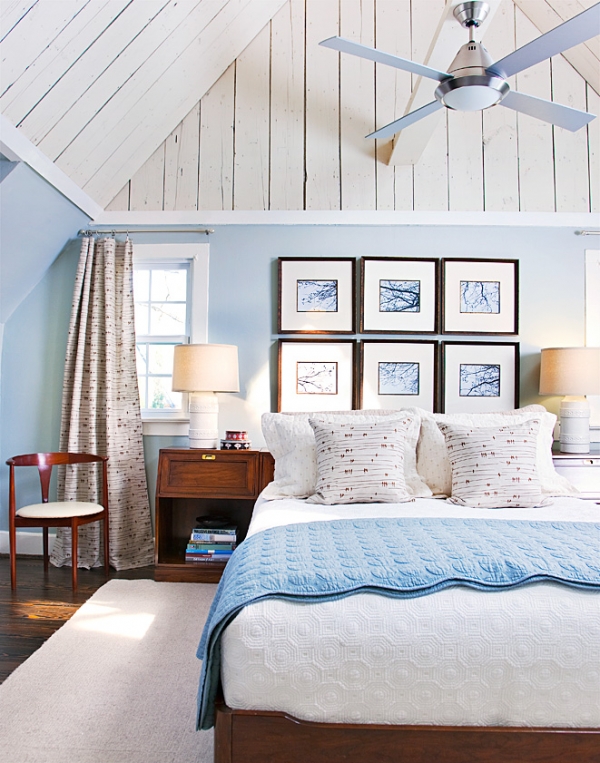 The vaulted ceiling really adds something special to this room. We love the textured blanket and comforter.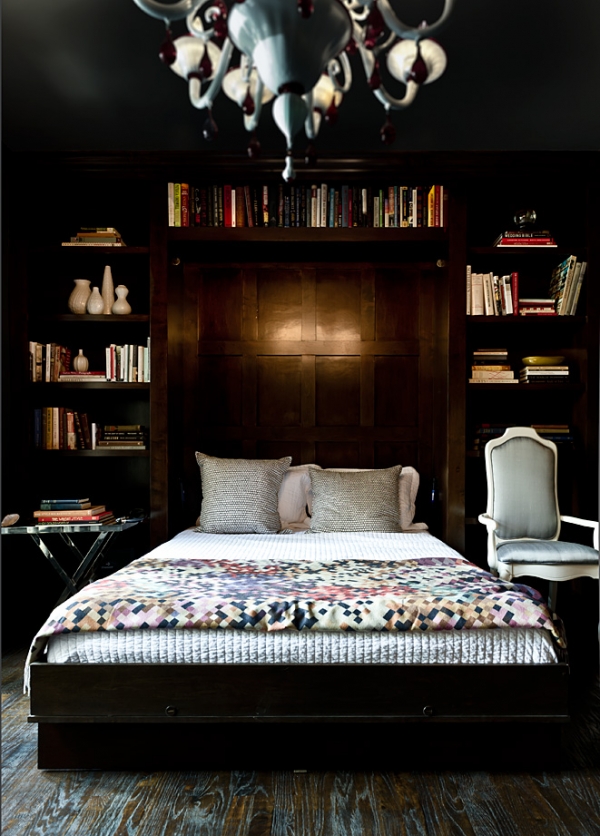 This bedroom is a beautiful mixture of masculine and feminine design. There's something very romantic about this space.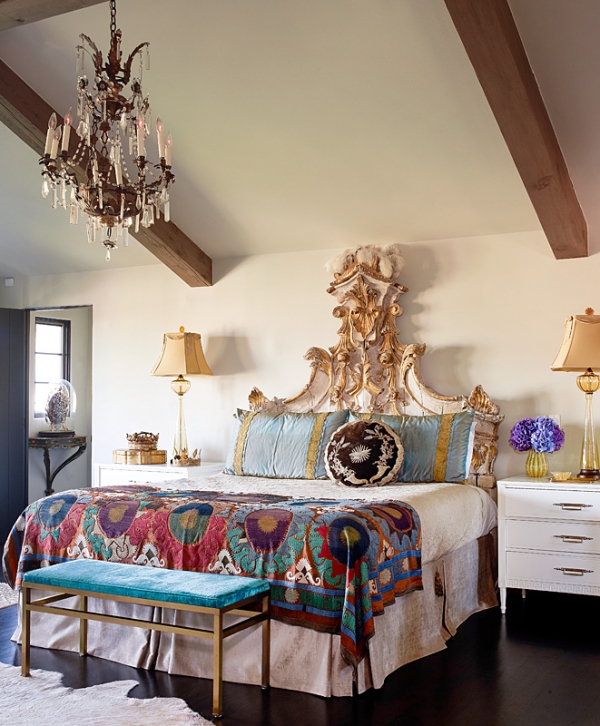 Out of all the beautiful bedrooms we've seen so far, this is our favorite. That headboard is stunning, and we love the bright and bold colors. The bench is an exquisite touch.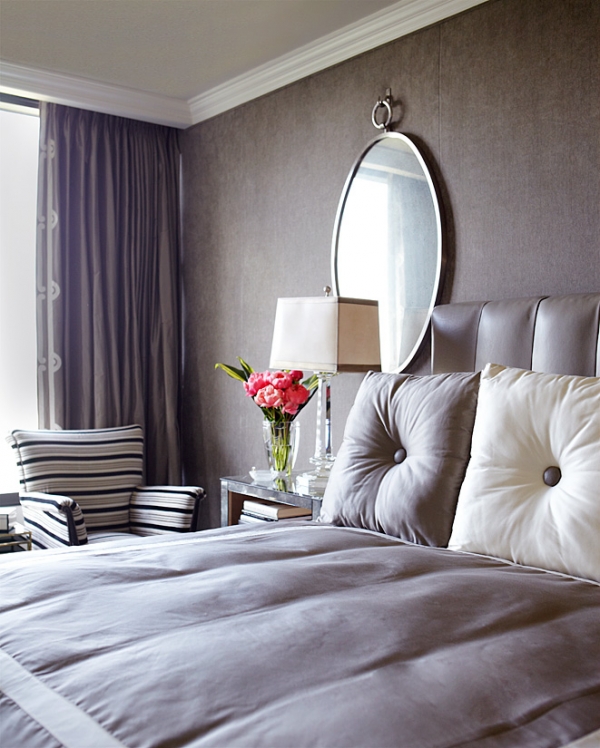 Sleek and luxurious.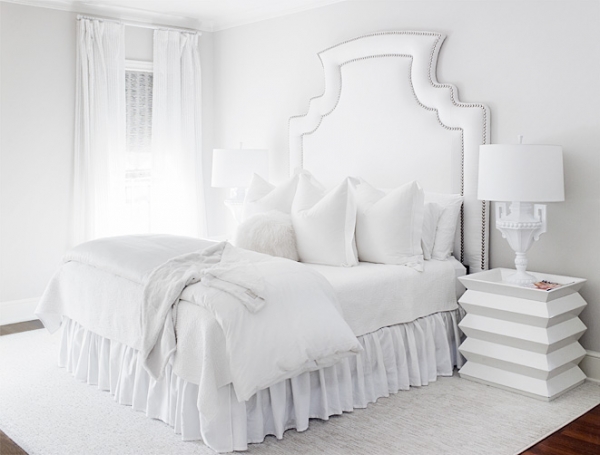 Oh, how we love white interiors. Interest is added through the magnificent bedside table, the headboard, the textured accent pillow, and the lamps. The gray area rug breaks up the white a bit, and the dark hardwoods anchor this bright design.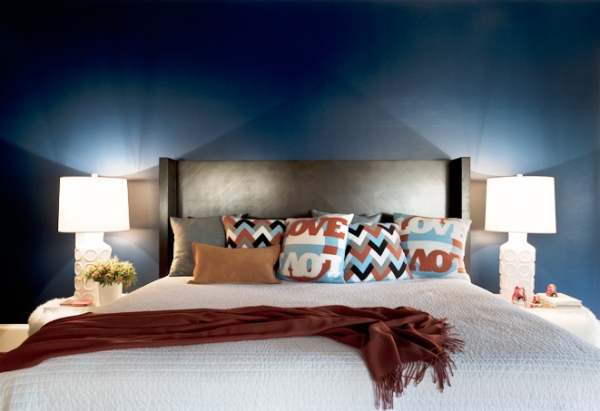 The color palette in this room is lovely.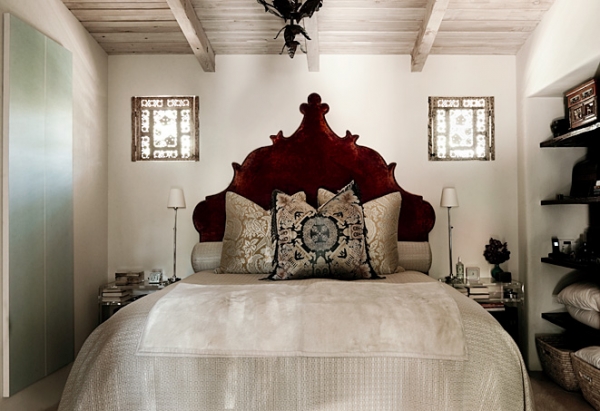 We love the touch of old world charm in this space. The deep red headboard is fabulous.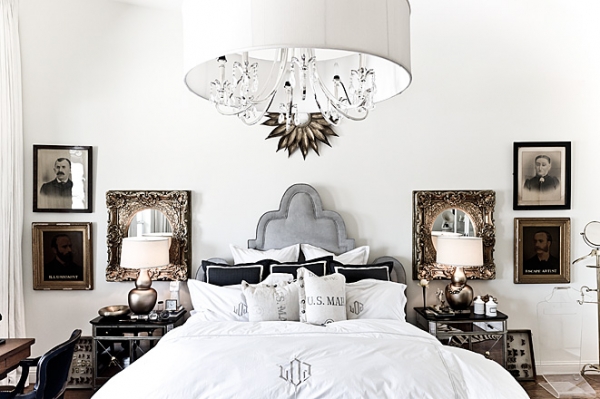 Images found here
This one also has a bit of old world charm, but the design is more contemporary. The wall décor and the ceiling light are sublime, adding a significant amount of glamour. The bed is wonderfully laid back, adding a casual look to the ornate décor.
Which one do you  like?