Belgian designer Michel Boucquillon has taken modern bathroom design to a whole new level with his sophisticated illuminated bathtubs sold through Antoniolupi, that is know for its innovative products and quality-made goods. These unique bathtubs are just the thing to add to a modern bathroom space and they even look amazing outside on a patio. They are fun and sleek at the same time without compromising style.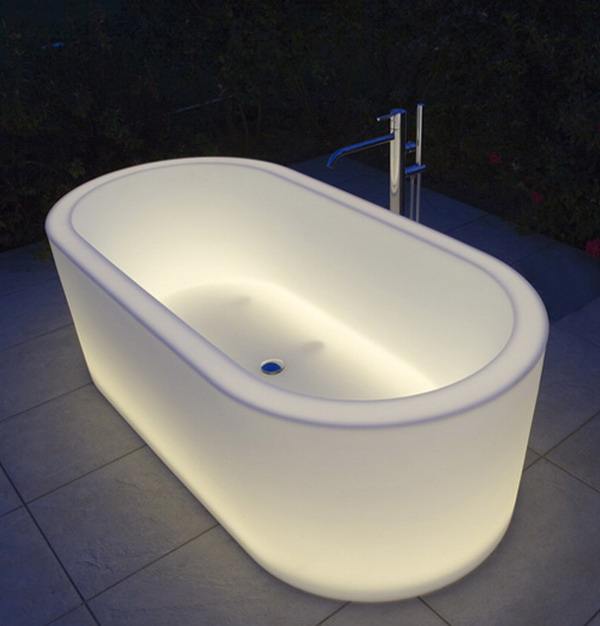 The illuminated bathtubs are made out of polyethylene, a substance that is moldable and perfect for letting the colored lights shine through brightly and clearly. Polyethylene is 100 percent recyclable, which makes the tub eco-friendly and green, and they are very light which makes shipping and placement a breeze.
Wide and deep enough for comfort, the bathtubs can be ordered in a variety of sizes and dimensions. Tubs comes with a remote and interchangeable batteries. They can also be ordered without the lights, but why skip out on such a cool feature?
Illuminated sinks are also available from the designer. Now you can not only bath in beautiful illumination, but you can also wash you hands in the gorgeous light. There is no longer a need for a little nightlight in the bathroom. Just turn on the sink or the tub with your remote control!