The aesthetic of a space very often pivots in its backdrop rather than the elements that populate it, especially when it comes to small or utterly functional spaces – such as bathrooms. Exploring and experimenting with the color and material palette here can let you create new masterpieces with old tools, creating fresh spatial experience and ambience.
One way you could experiment is to ditch conventional white or light color tiles, and indulge in a richer palette of grey.
Grey tiled bathrooms not only offer more opulent visual statements; they reinvent the place and impact of this space within the overall décor.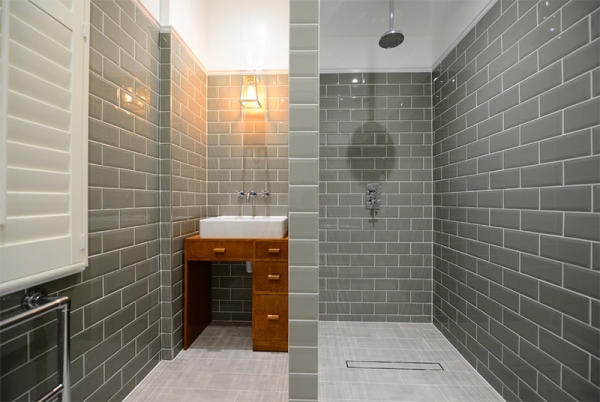 Design by Grand Design London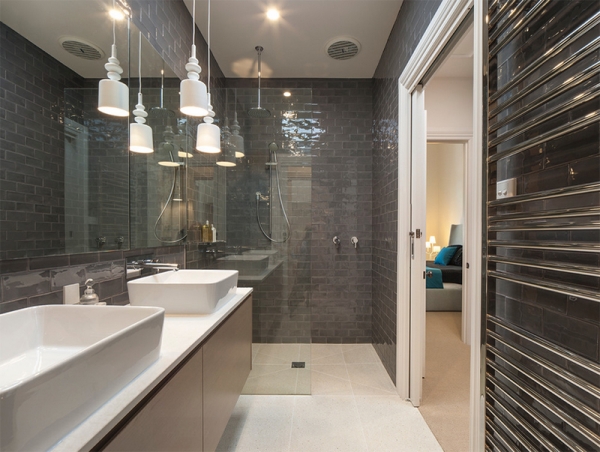 Design by Bryant Alsop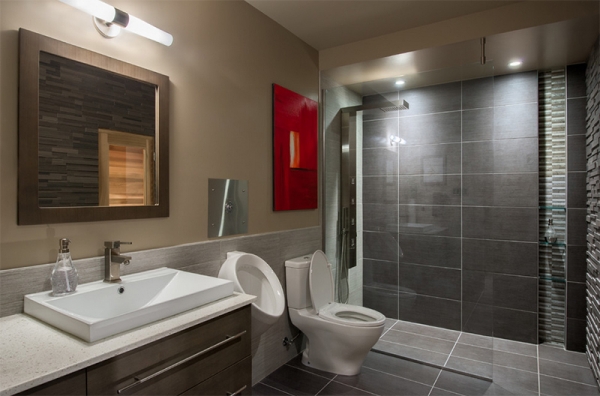 Design by Just Basements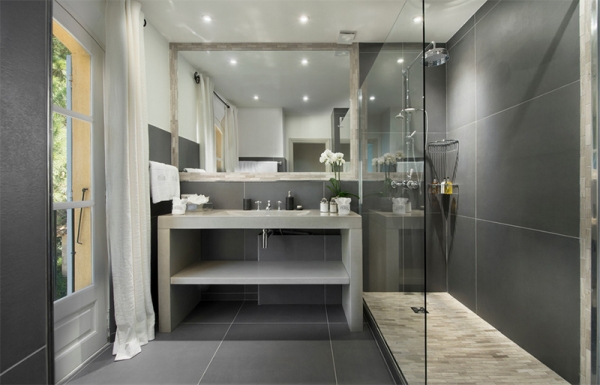 Design by Pearl Interiors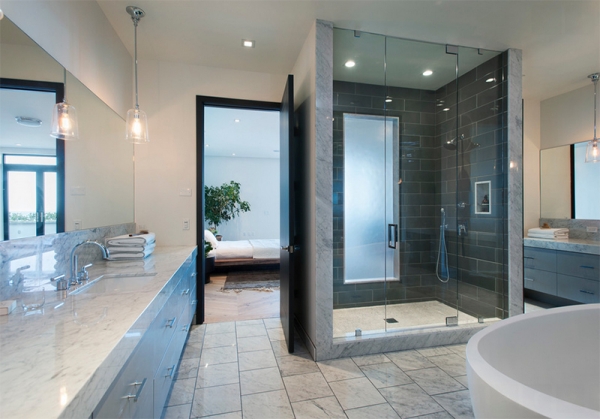 Photo by Jay Green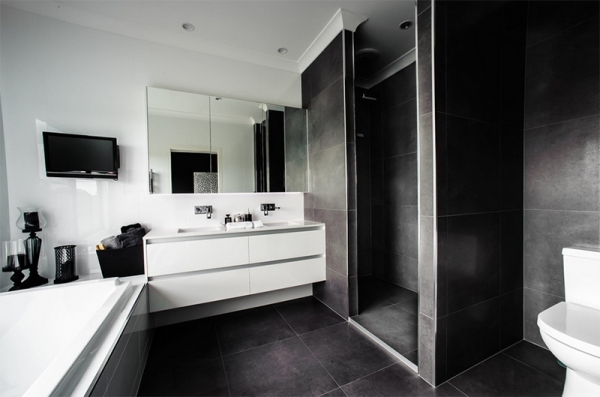 Design by Tomas O'Malley Architect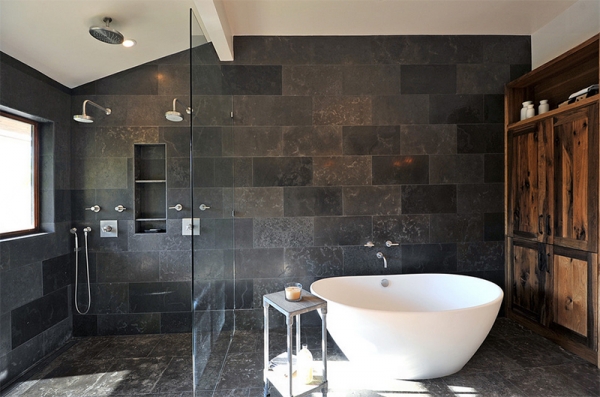 Design by JRP Design & Remodel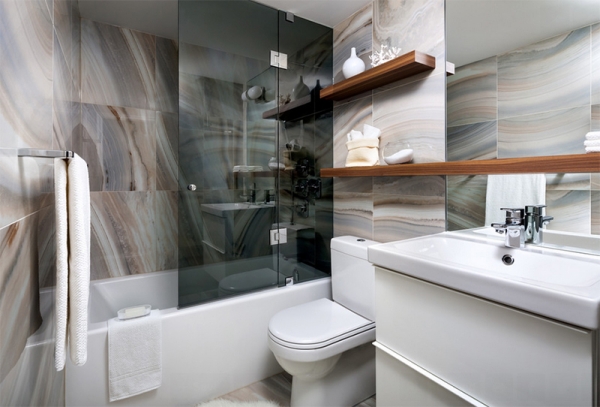 Design by Toronto Interior Design Group
Whether you opt for sensuously deep charcoal greys or dapple in touches of silver grey, grey tiled bathrooms offer extreme versatility and work just as well with polished chrome fittings and granite countertops, as with lighter wooden accessories and surfaces.
White and neutral colors can be used to contrast and balance out the weight and impressions of grey, so as to prevent the backdrop from overwhelming the space; natural light is ideal for reinforcing this intention.
Of course, if all grey is just much too bold step for you, then you can use grey tiles to define a zone or limit them to a single wall surface or two for contained effect.