We just love the classic look of this bathroom renovation designed by Carla Aston, from Design in the Woods.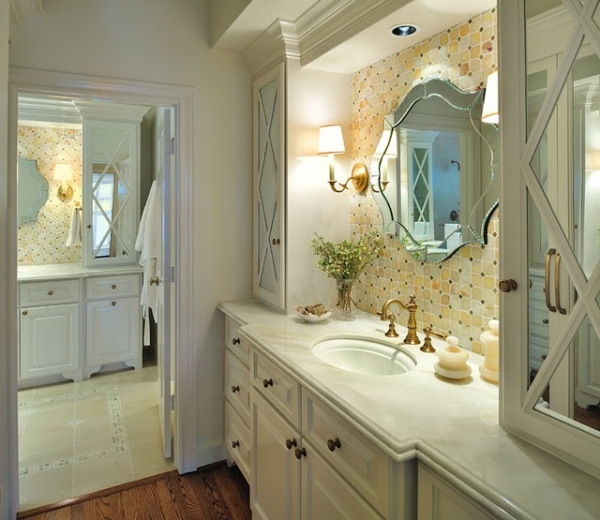 The marble countertops and the brass fixtures are wonderful in this bathroom renovation. They bring a bit more luxury to the space, and fit in perfectly with the elegant interior. Beautiful hardwoods line the floor in this area, and amazing onyx tile fills part of the wall, adding a wonderful pattern to the room. An ornate mirror is framed by two sconces, and delightful greenery sits off to the side, adding a bit of color: simply beautiful.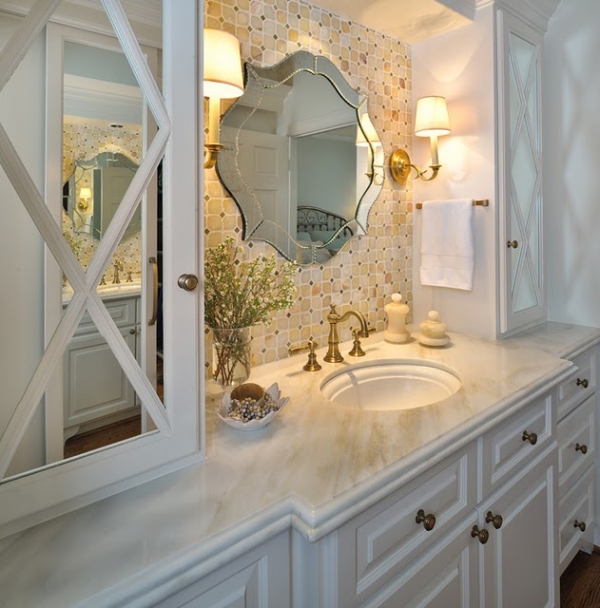 White cabinets and white drawers were used in this bathroom renovation. We love the mirrored cabinets and their wonderful pattern, they add a significant amount of interest and open up the space. The towel rack is somewhat hidden on the inside of the vanity: just perfect.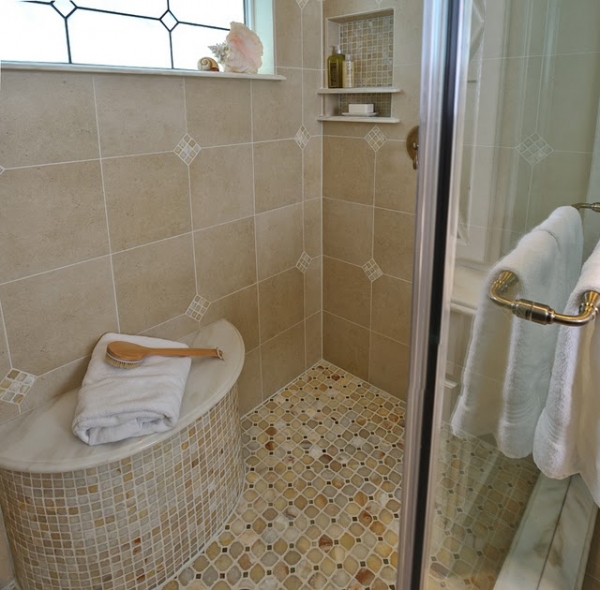 The neutrally colored tile in this area is exquisite. It adds to the warmth of the room.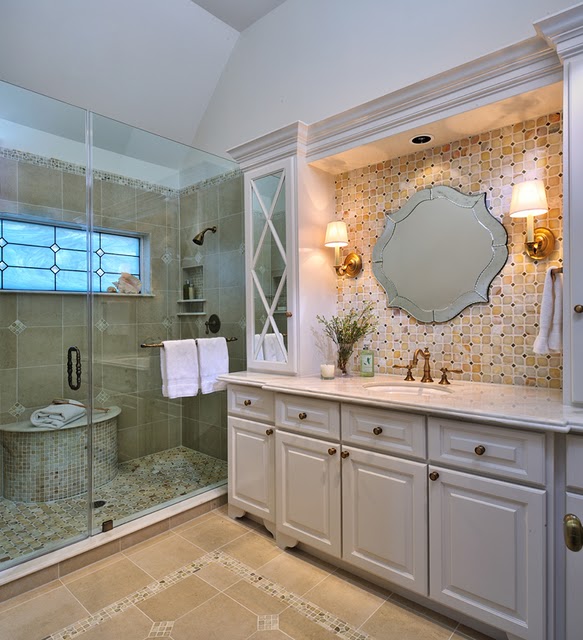 The glass shower is huge and luxurious. The onyx tile continues on the shower floor, and there's a fabulous shower seat. Marble is used for the seat, and also for the built in shelving. The shower wall is the same as the neutrally colored tile on the floor, bringing even more of a unified theme to the design. The tile on the wall is perfect, it allows the beauty of the onyx to shine. A beautiful translucent window allows natural light into the shower space, but also provides privacy.
Mirrored doors open to reveal the closet, and once again, keep the space open and bright. The ladder is a phenomenal touch, providing easy access to the upper areas of the closet.
Wonderful patterns and details and thoughtful design: simply lovely.