The bathroom is a place at home that could always help when it comes to extra storage needs. Today we'll be talking about medicine cabinets – a nice looking and quick way to get that storage problem taken care of quickly and quite inexpensively.
From medicine bottles to brushes our bathrooms can get cluttered up pretty quickly and easily. A medicine cabinet can solve this issue and hide these sometimes unsightly items.
Medicine cabinets are easy to install and come in a variety of styles, sizes, and colors so there is sure to be one that fits your tastes and needs.
Most come with a mirrored front for extra functionality but you can find also cabinets with plain fronts. Some designs include modern stainless steel finish with clean lines, and some feature wood trims for more traditional feeling. Especially popular are backlit mirror cabinets. They provide extra light which is often needed in this premises.
As far as shape is concerned, most cabinets are rectangular but there is a variety of shapes to choose from, such as oval, scalloped top, circular, and square.
When choosing a medicine cabinet keep size in mind as well as style. If you are choosing one to go above a pedestal sink, a smaller scale cabinet might be best. If you have a larger vanity, a bigger scale cabinet would work well.
Something to keep in mind when mounting the cabinet is to make sure it is centered at eye level. Usually the top of the cabinet shouldn't be higher than 5' from the floor. Anything mounted higher would make reaching the top shelf difficult.
We've gathered a small collection of beautiful medicine cabinets to start with, but among the huge variety out there, you'll surely find the one that fits your needs perfectly.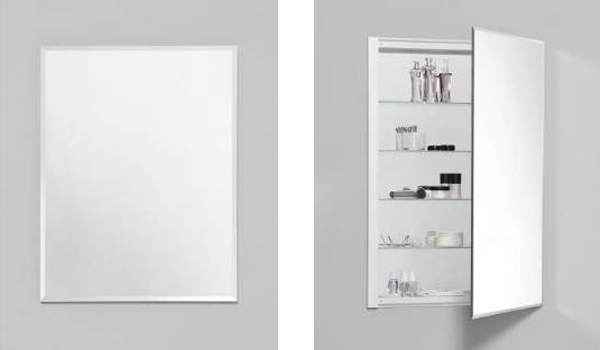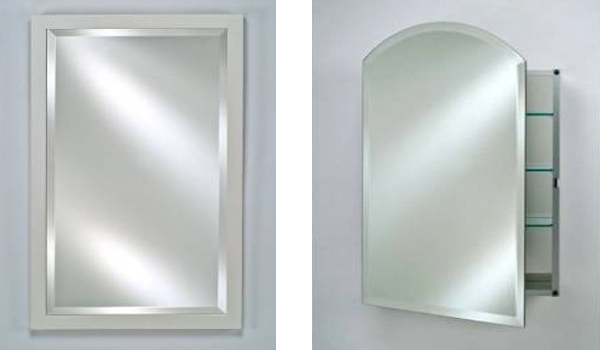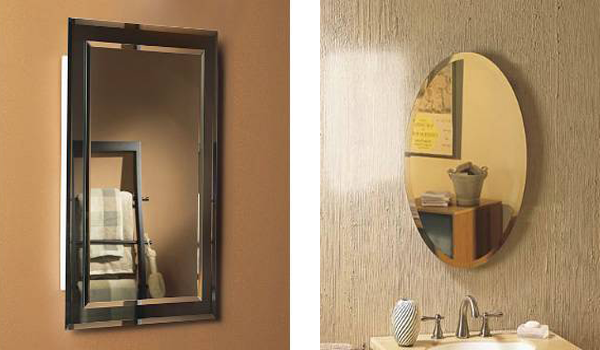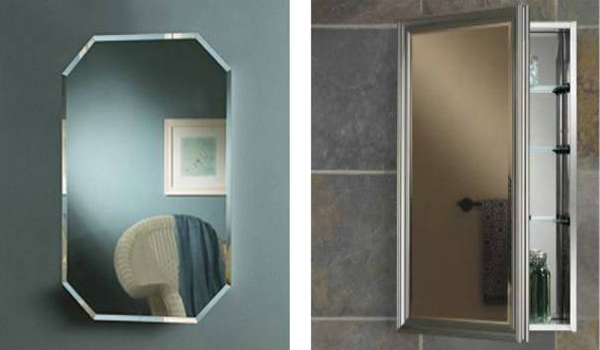 Images credit: home click