Spanish designer Jaime Hayon has perfected the art deco bathroom design when she skillfully designed some bathroom pieces for Bisazza company. Bisazza was lucky enough to get the talented designer to collaborate with them and create unique, one-of-a-kind bathroom pieces that have never been seen before.
These pieces will fit perfectly into a distinctive modern space – be known, though, there is nothing traditional about the bathroom pieces. They aren't for everybody or for every bathroom space.
The pieces are simple enough to be considered modern, but they are also exciting and different. It is a fresh outlook on modern bathroom design.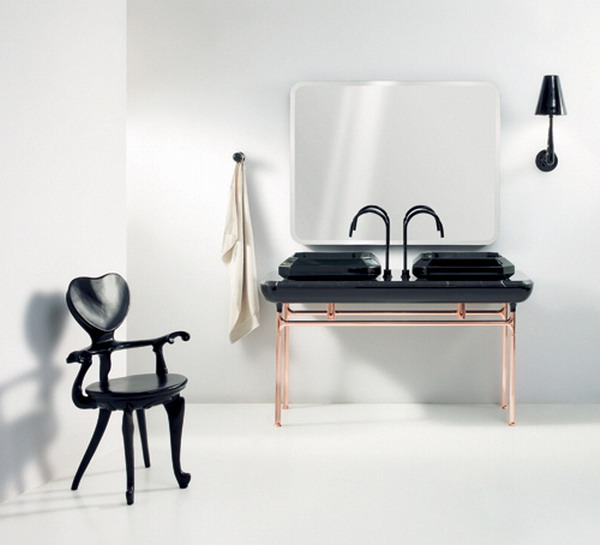 These designer bathrooms use black, marble, white and brass features to create a unique room that is quite a trendsetter. Hayon said, "this collection recalls the glamour of the '30s, with a Scandinavian touch and feminine forms." It certainly has an air of glamour and femininity about it that is centuries displaced. It is difficult to mix all of these different metals, elements, and alternating colors, but the pieces work together perfectly to create a special art deco bathroom.
Hayon brilliantly mixes diamond-cut sinks and dark antique-like chairs into the trendsetting bathroom space where they aren't usually found. She gives a unique and modern twist to some old pieces, making them new and alive again. The brass touches are special and look very elegant when mixed with the black and white countertops.
Each piece in the collection is distinct and timeless. The designer even incorporated some wood features to give it a special touch.
Expect more of the art deco trend in the future.