Who wouldn't love a gorgeous, custom built home in the tropical location of Mexico? This modern eco-friendly house rests on the sloped hills of Altozano and is an architectural wonder. Designed in stages, the home works with the uneven landscape and is comprised of tiered sections so as to co-exist with the environment.
Designers of Alberto Zavala Arquitectos drew up the plans for this eco-friendly home and even built it around a single tree. They created the three-tiered house with a central courtyard, a beautiful and relaxing garden to nurture the tree and make it appear as if it grows from within the structure.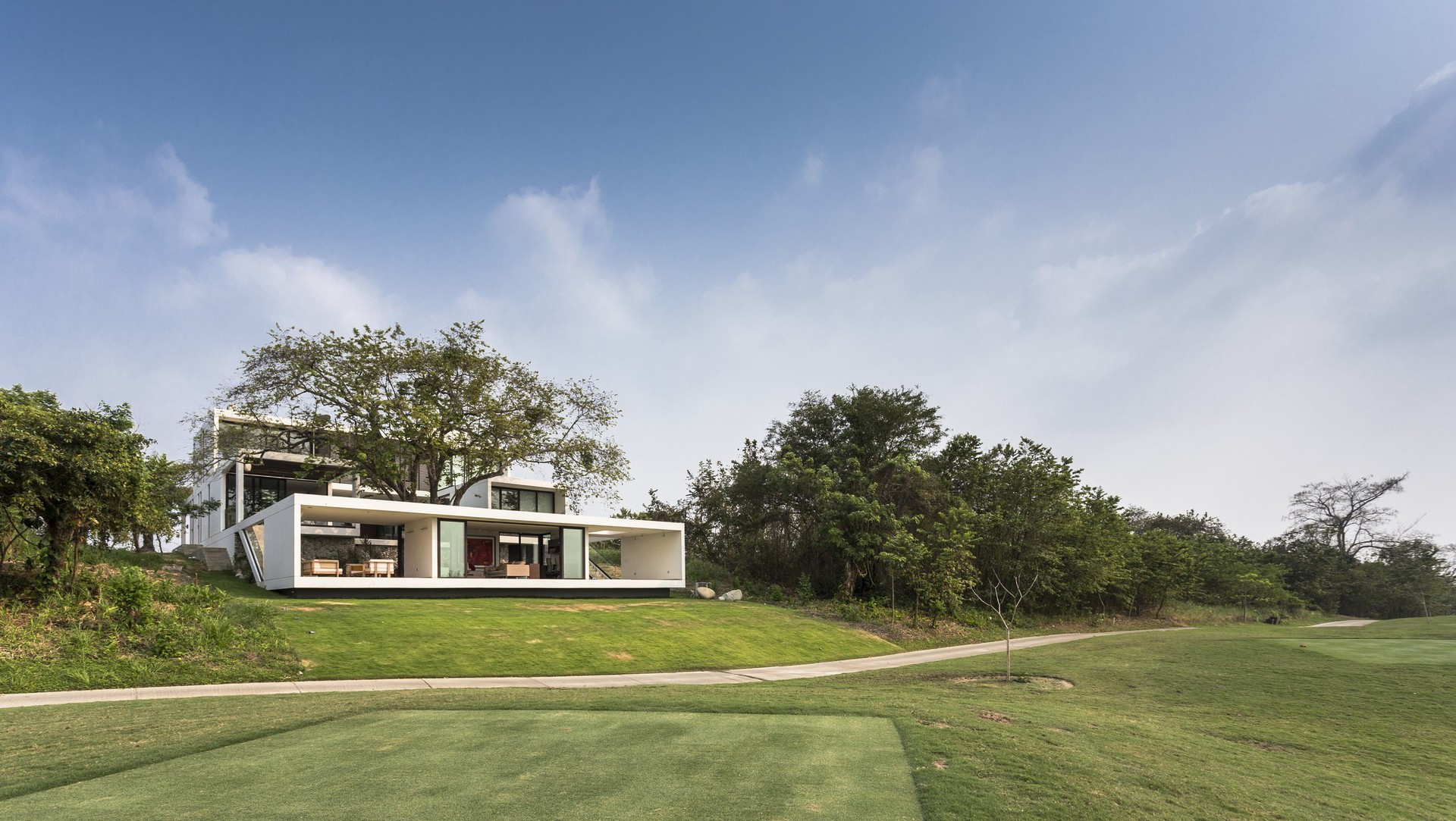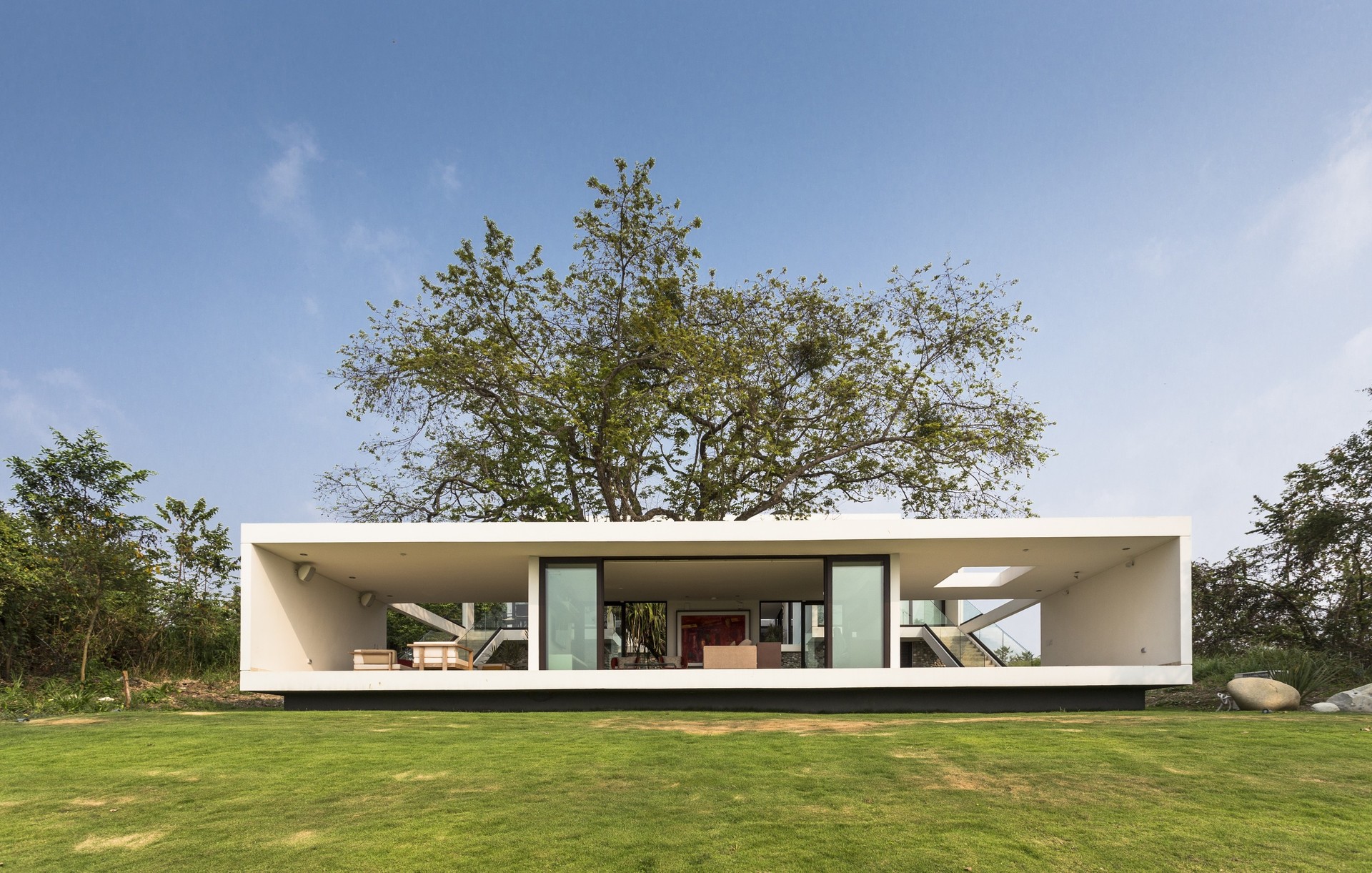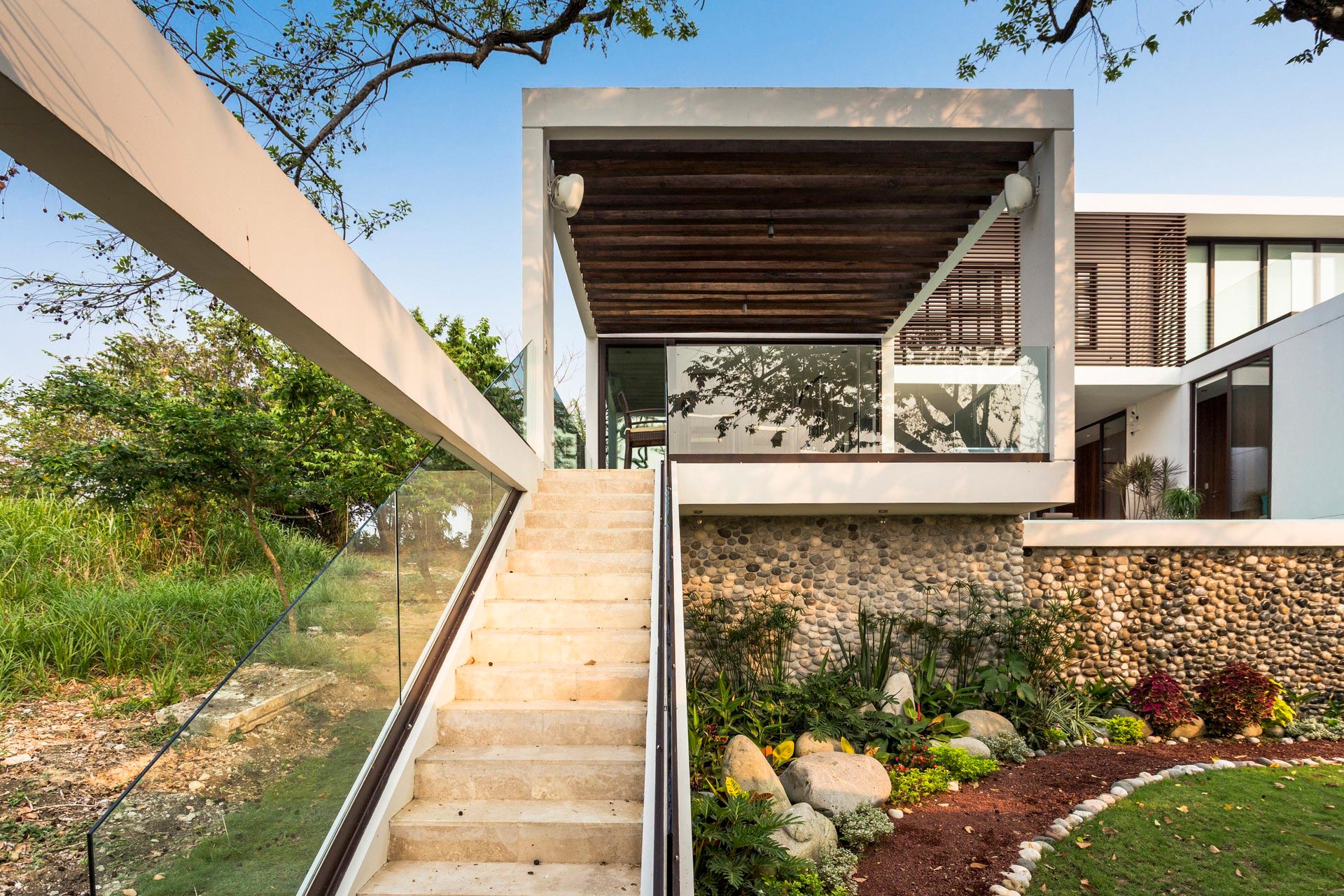 Inside, modern décor can be found splashed against every surface of the 6190 square feet / 575 square meters structure and incorporated into the furniture. Bold colors of reds and blues are used in unison against the backdrop of a warm brown pallet.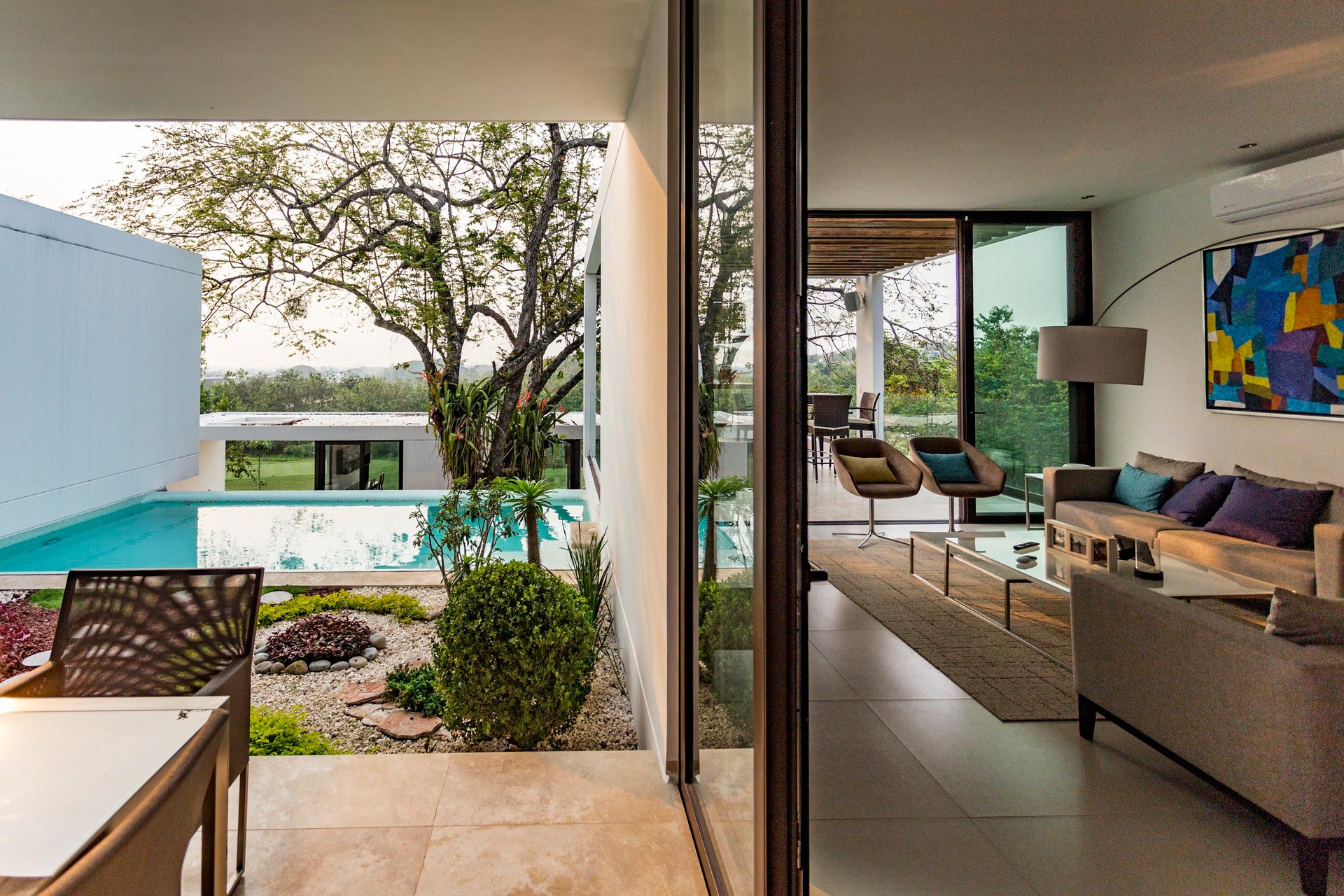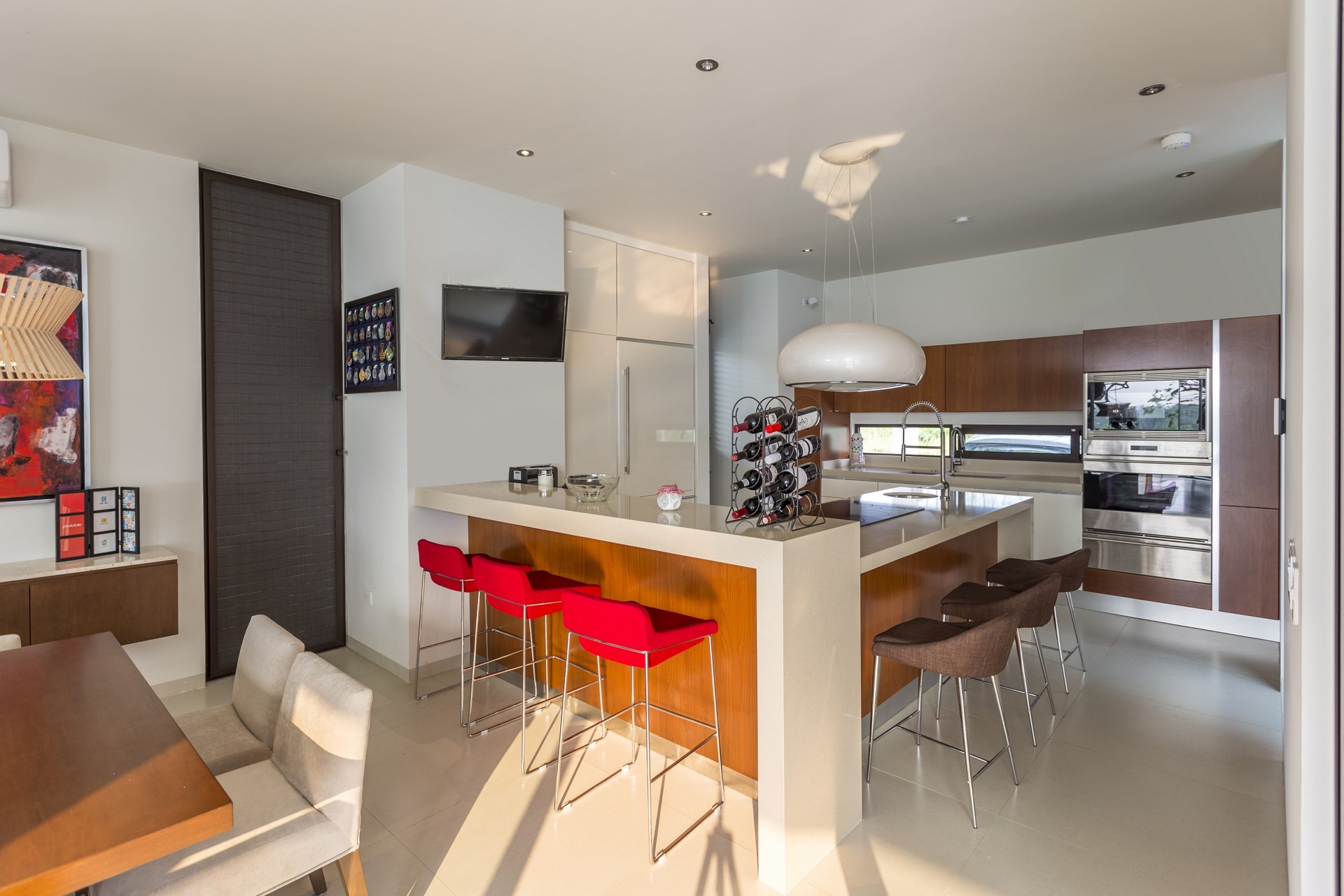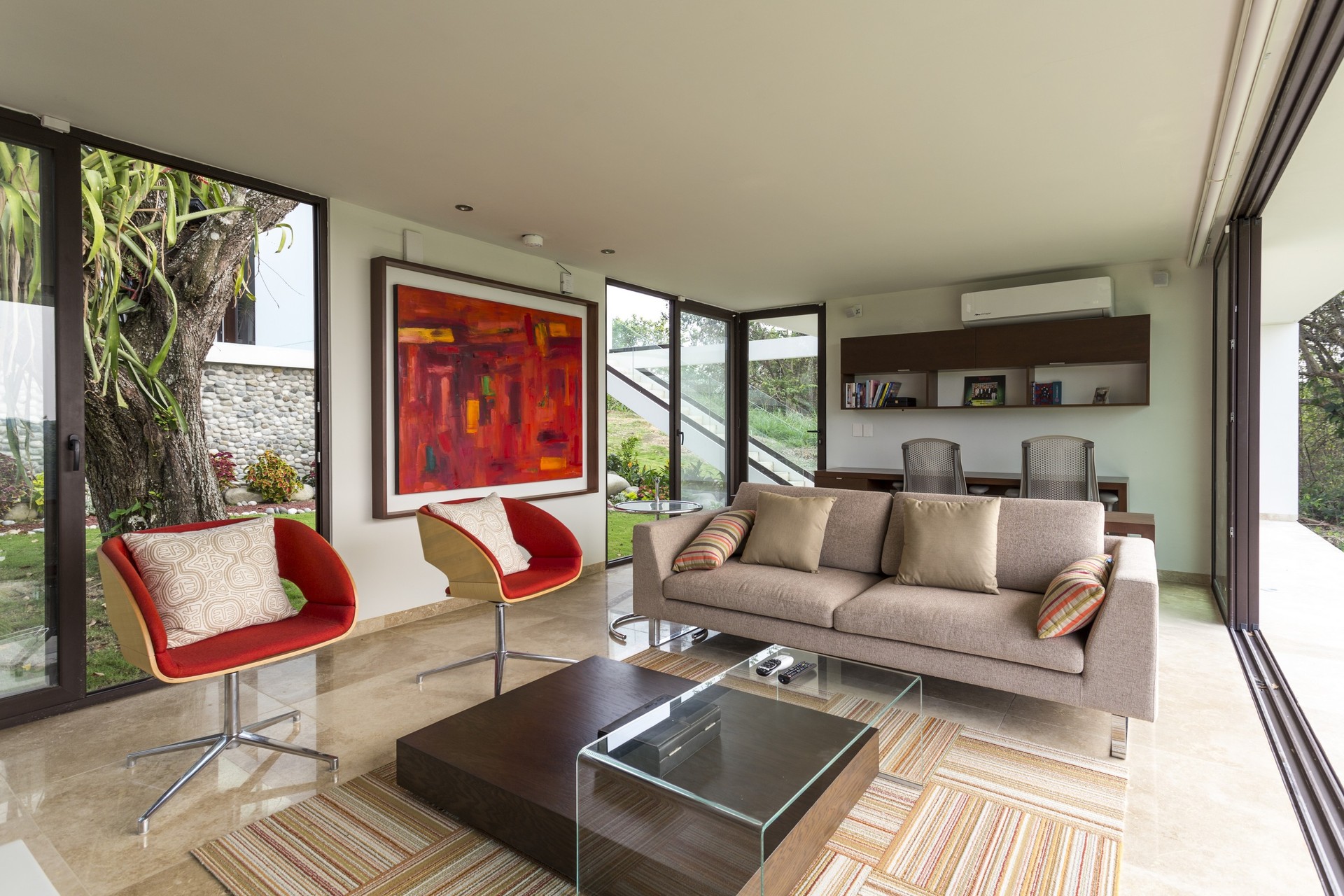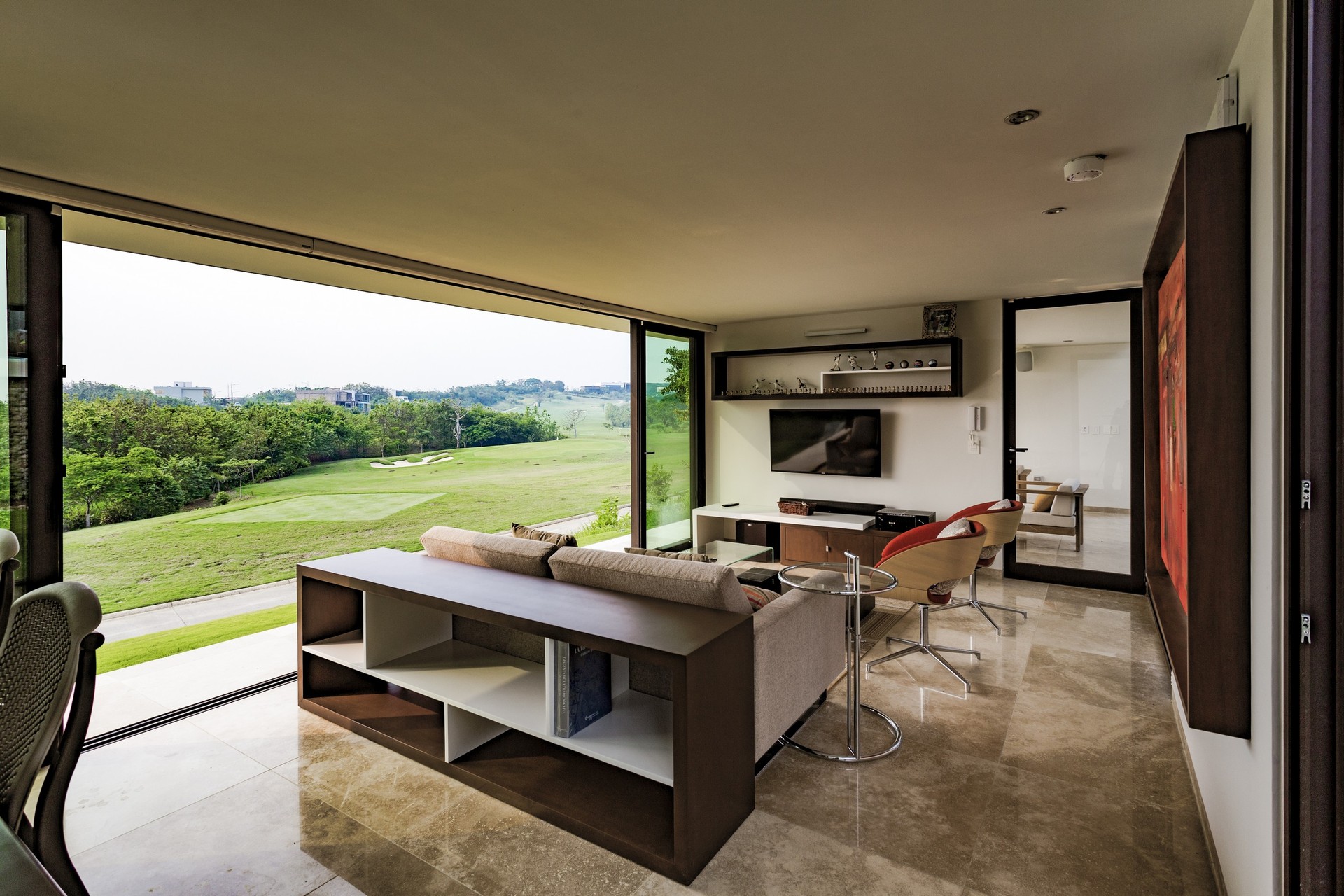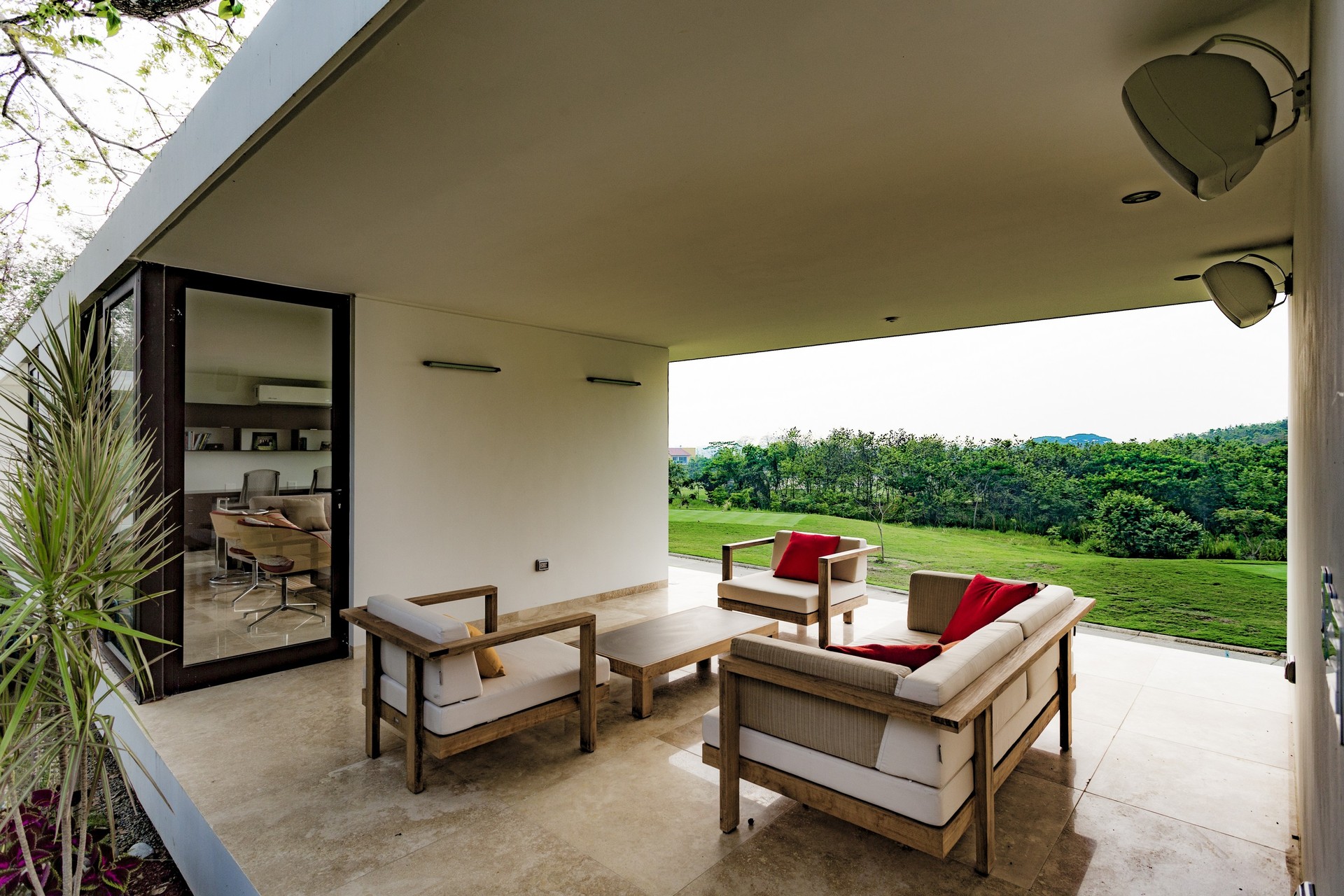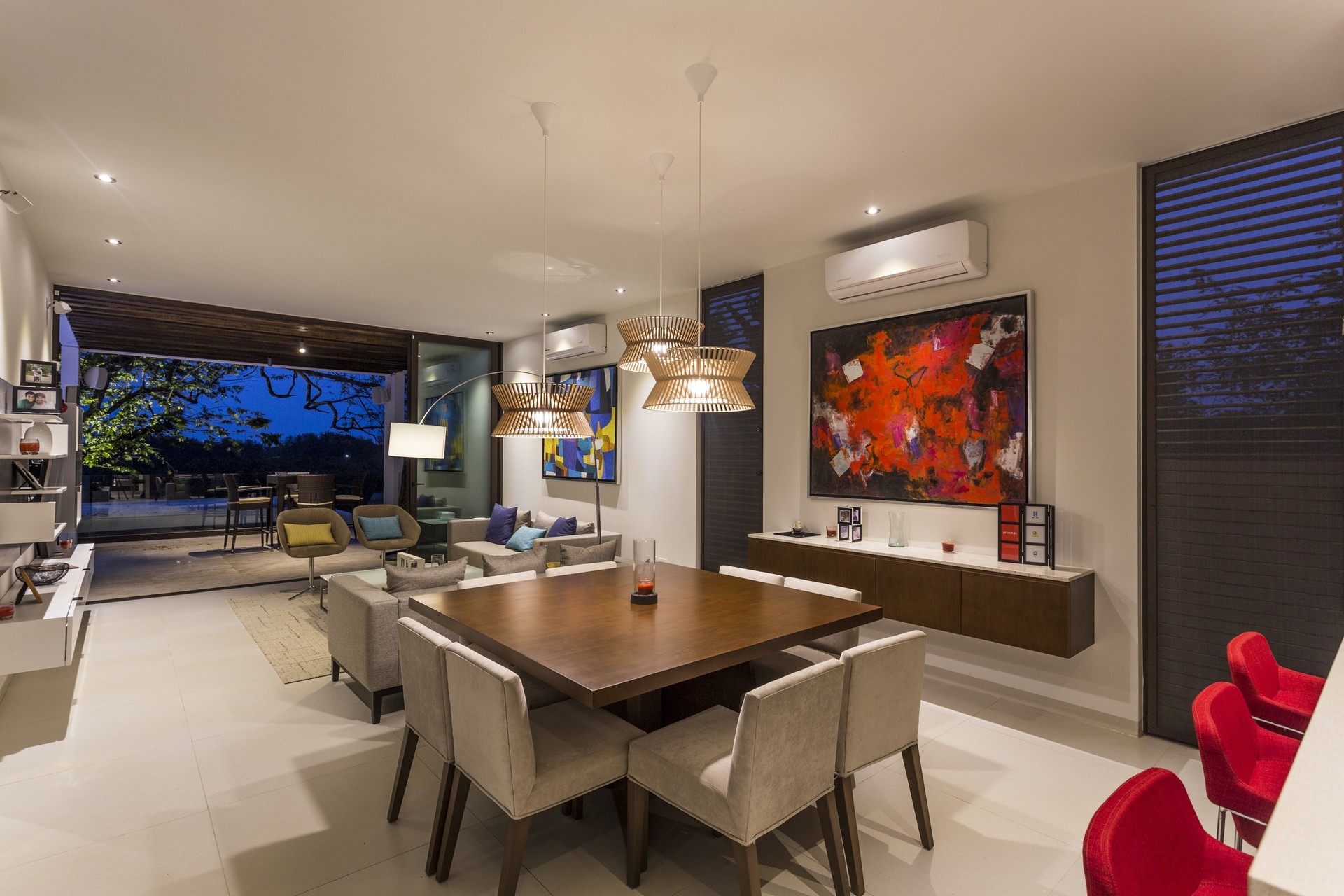 The eco-friendly home features the construction of concrete slab within the exterior walls to create proper insulation as well as to control sound. Home automation system along with energy saving sensors and LED lighting ensure low energy consumption. Natural travertine in the exterior flooring adds style as well as functionality and pairs the exterior space with the interior perfectly.
Solar panels are used to generate the majority of power for the home and are cleverly installed out of sight. The stone cast eaves and partial outdoor covering create a space for relief from the sun but also to keep the light breeze flowing through.
This modern eco-friendly house is a design marvel and should set the example for more to come.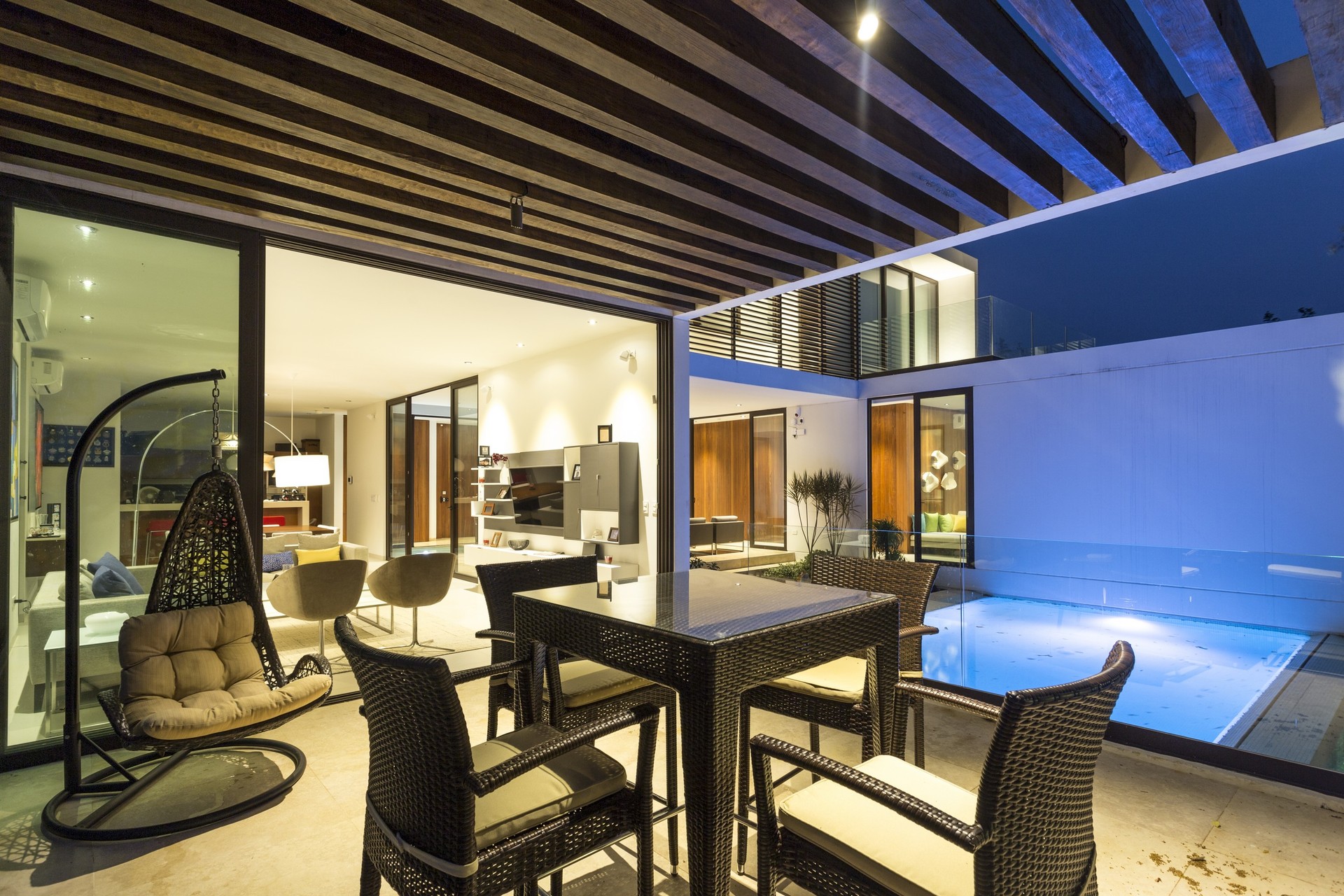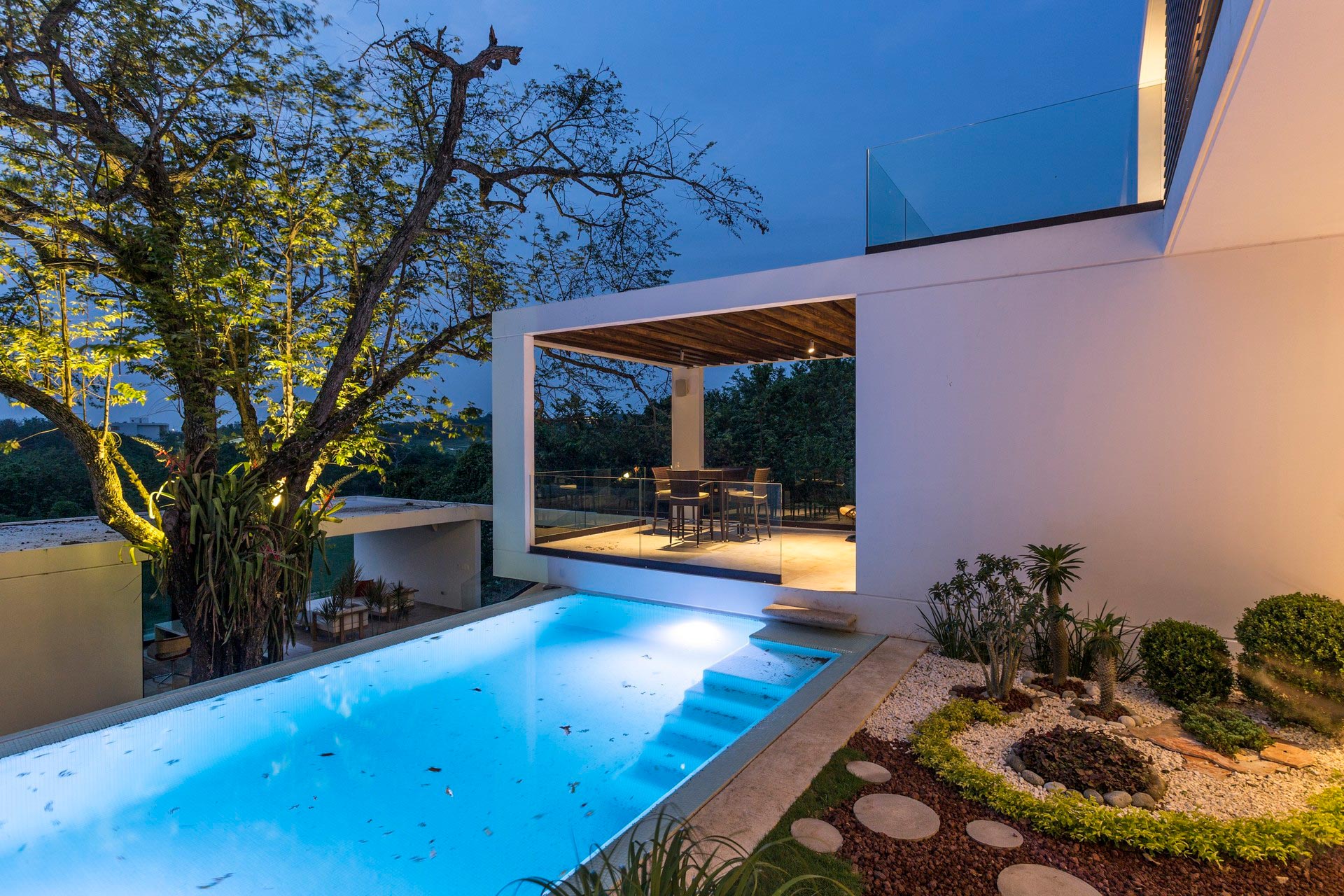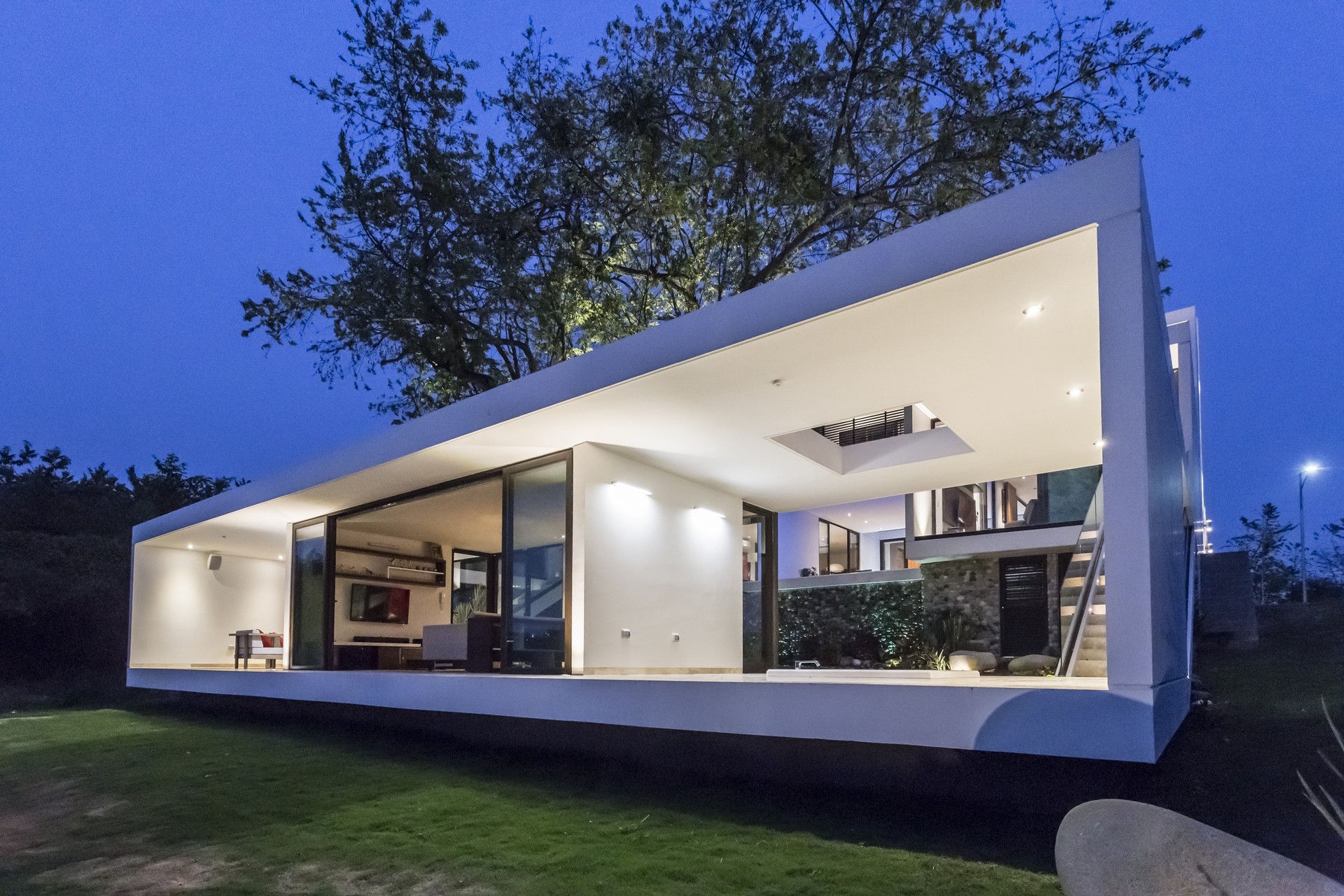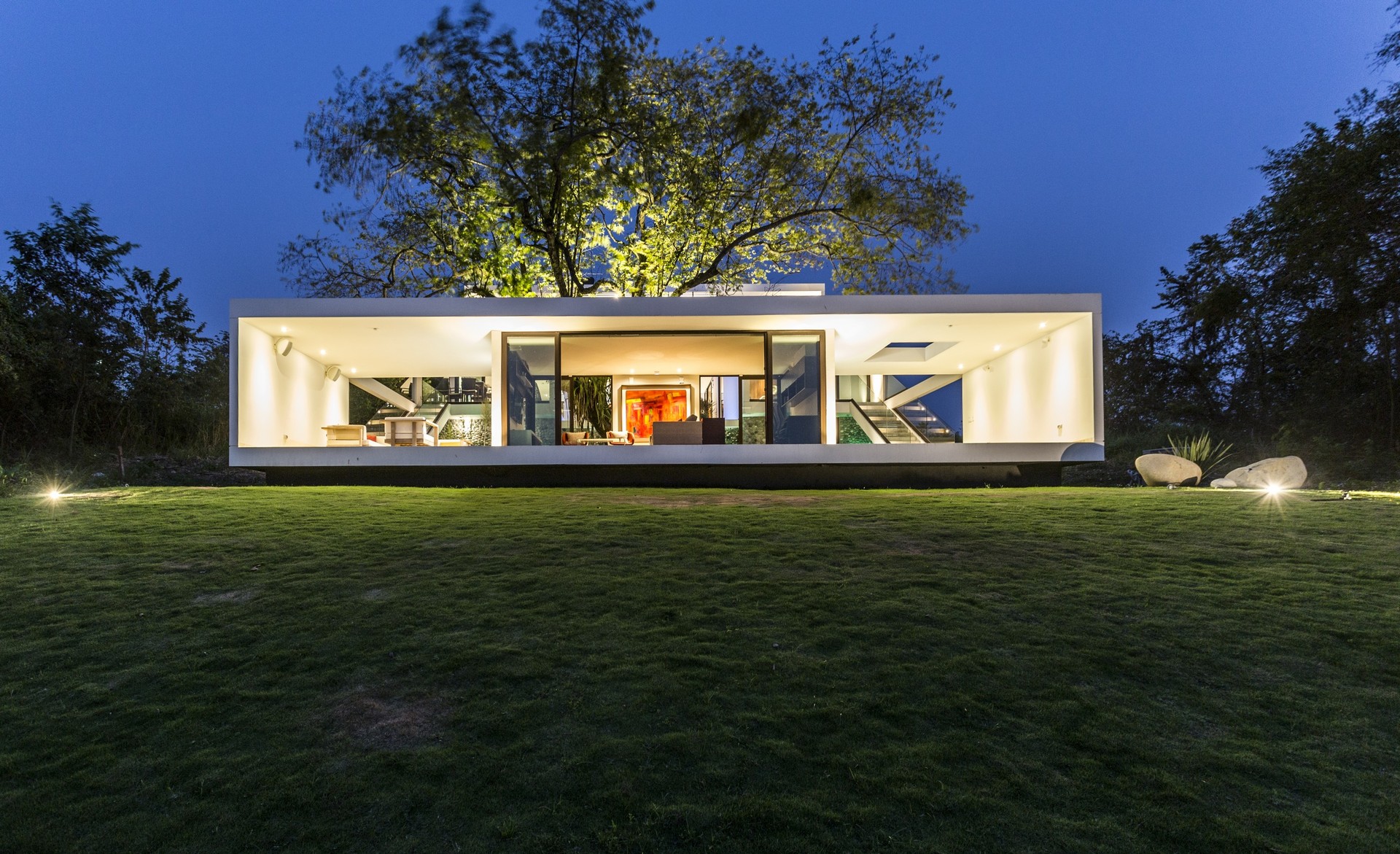 Photos by David Cervera