How would you describe this house? Green? Rectangular? Unusual? We guess it's all true, yet not enough. We aren't used to such futuristic designs and many of us haven't seen anything like this before! The Hill house, how the original name of the project is, is literary built in a hill, or at least its ground floor is. The upper floor rests on the monolithic mass and looks more like a giant black rectangle. Its dark color is chosen because it attracts sunlight and contrasts the main exterior green color.
The unusual architecture is actually quite functional, allowing the residents to skate from the second floor down to the garden.
The entrance is quite impressive as well, serving both as a massive glass front door and as a panoramic window when closed.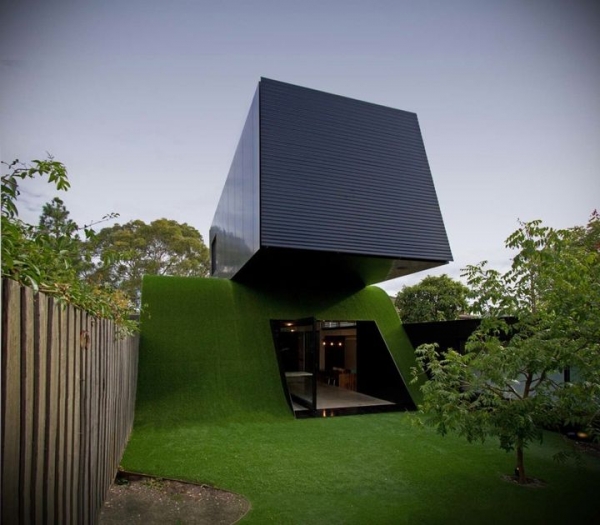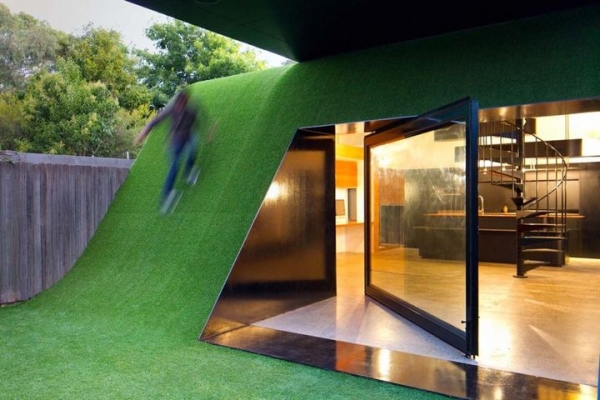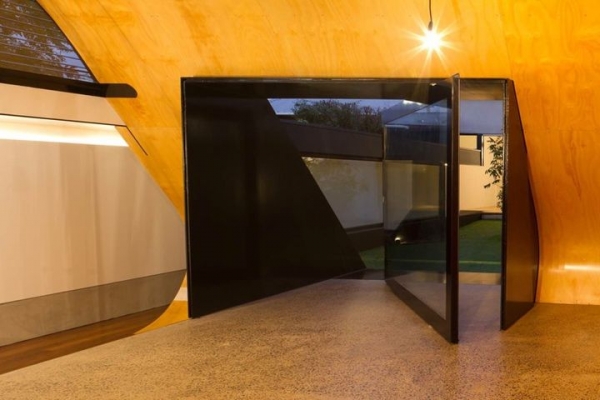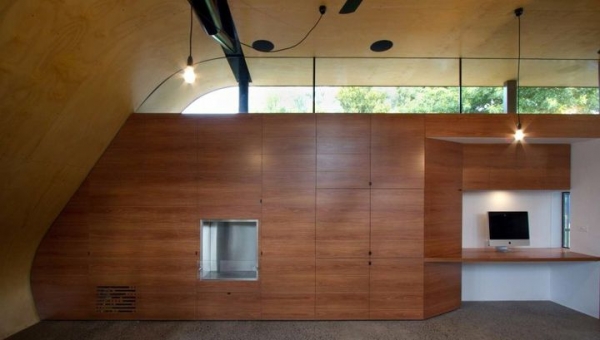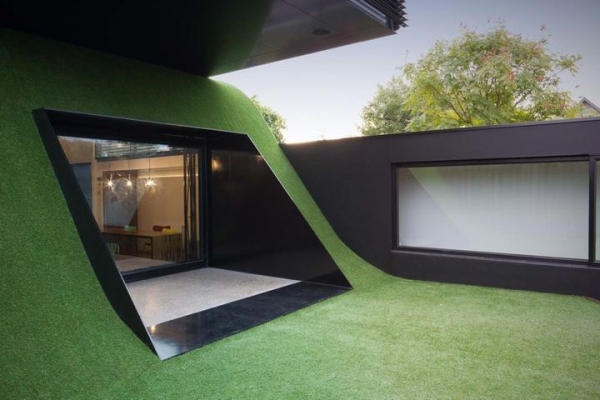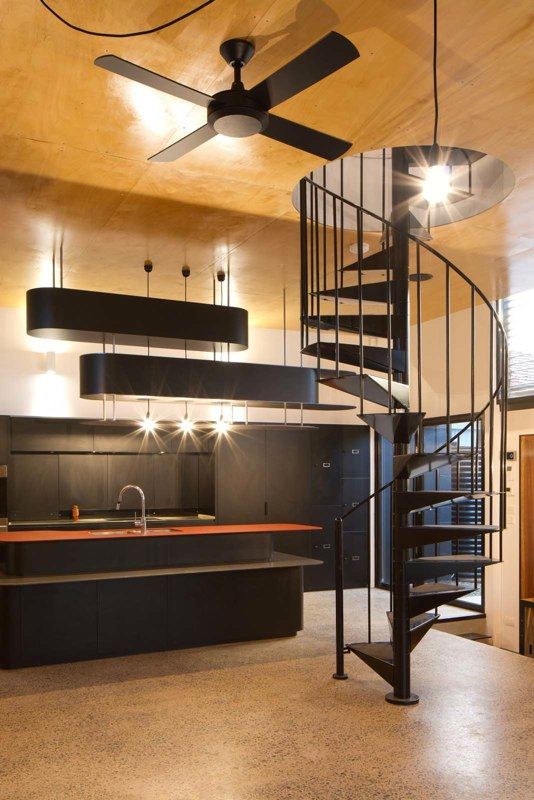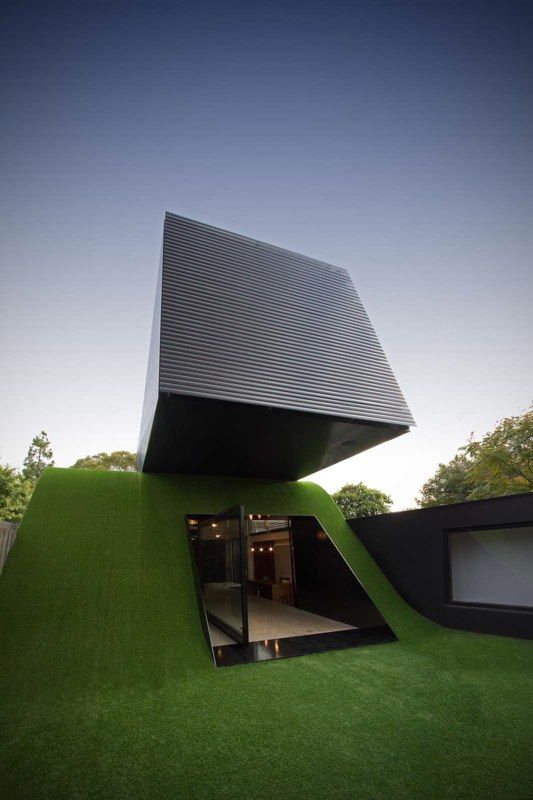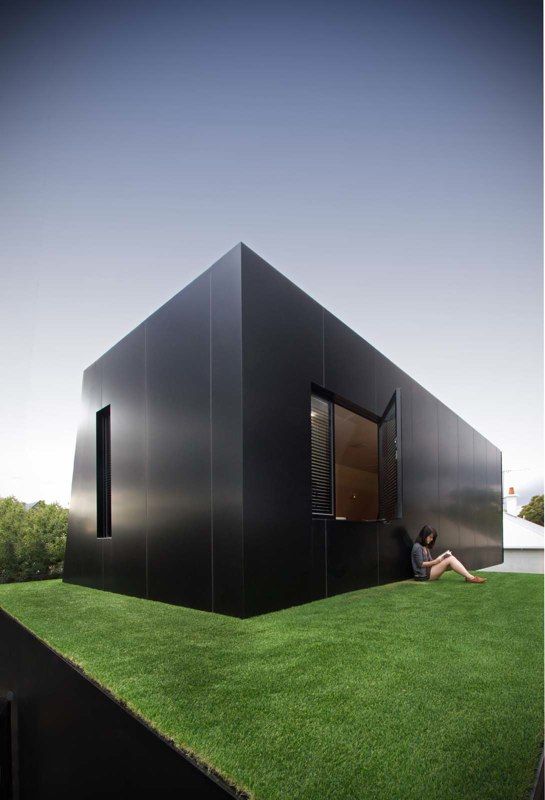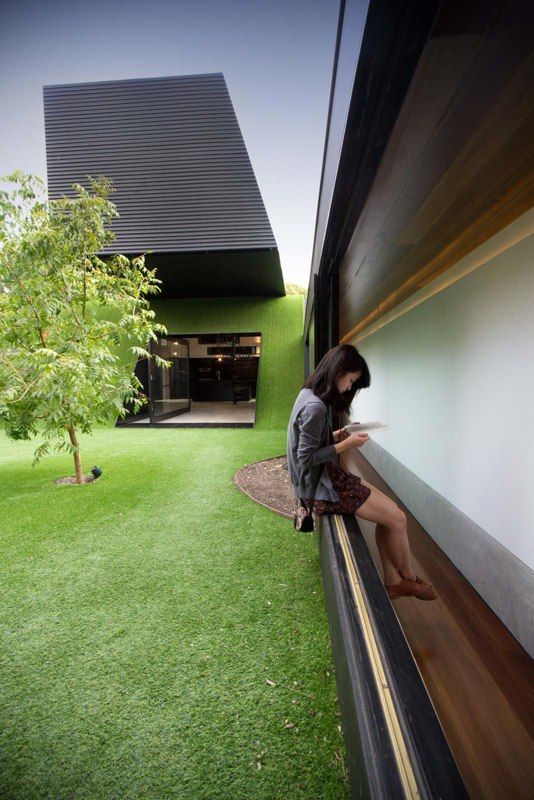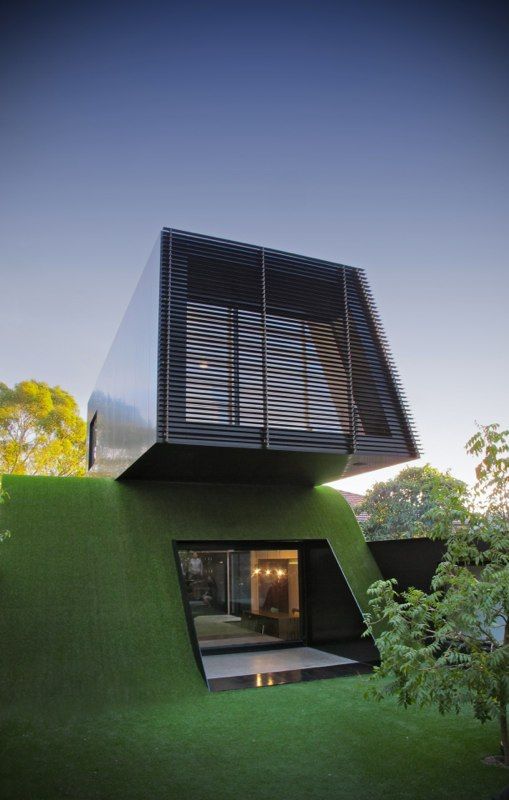 Architect: Austin Maynard Architects, Photographer: Nic Granleese