Just imagine a modern fusion of bold architecture and comfortable style. That's what you get with this panoramic luxury house in South Africa. Located just off the Dolphin Coast, this stunning home equipped with awesome interior design, glass walls, and innovative construction shows how you literally can have a modern wonder in the middle of a lone, secluded landscape.
Metropole Architects worked closely with the home owner to construct a panoramic luxury house that provided both privacy and didn't obstruct the amazing view which surrounds it. The clients wished to incorporate as much of the surround environment as possible, which is a challenge in itself due to the vegetation. But it was achieved beautifully.
The Reserve House is a two story, L-shaped home built on a concrete slab and open to the world around it. To give the option of privacy, accordion style windows were installed to give the option of a closed or completely open view. A moat style pool surrounds most of the property in a long, narrow drift and follows the natural wood patio made of slender slats.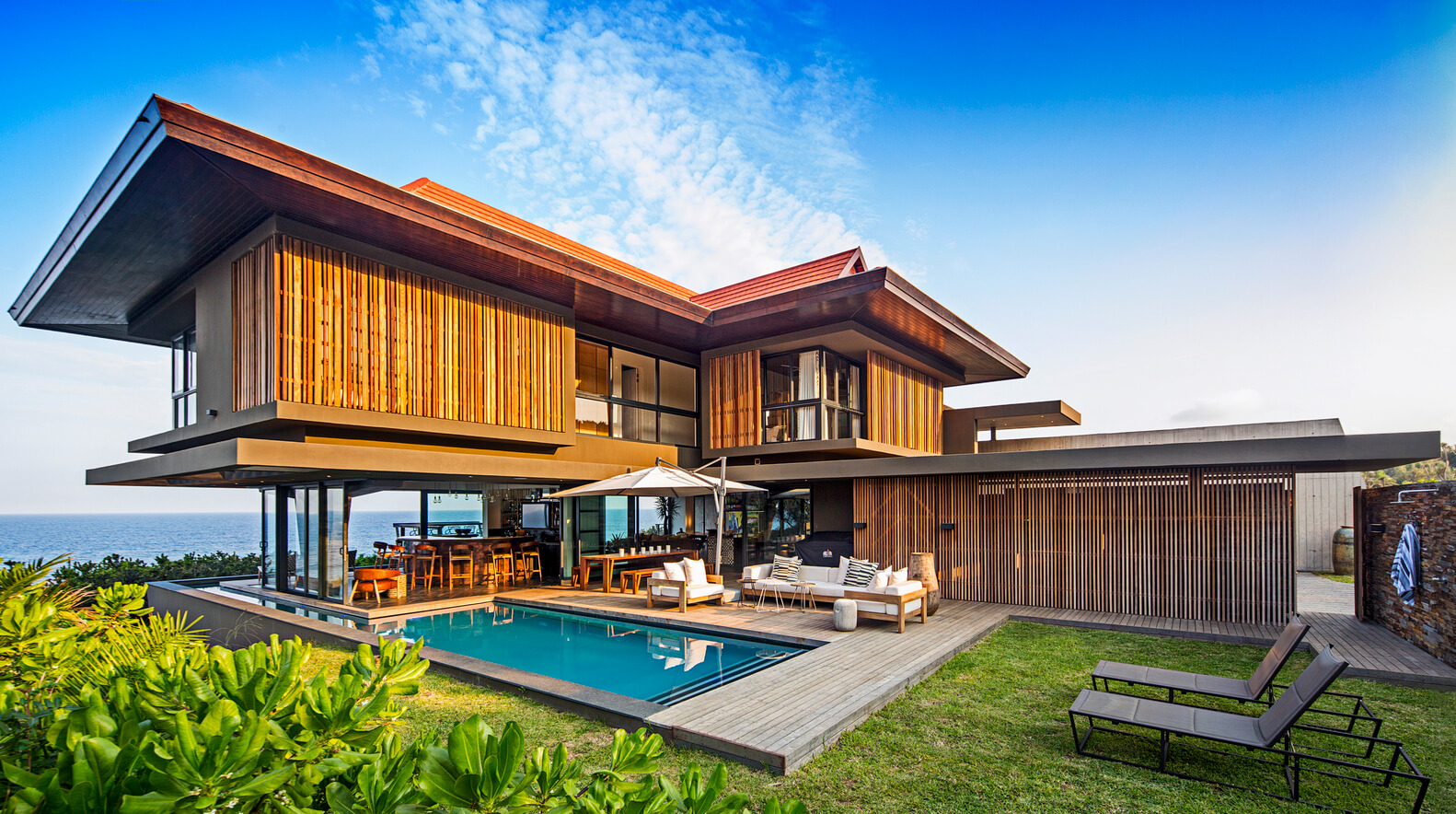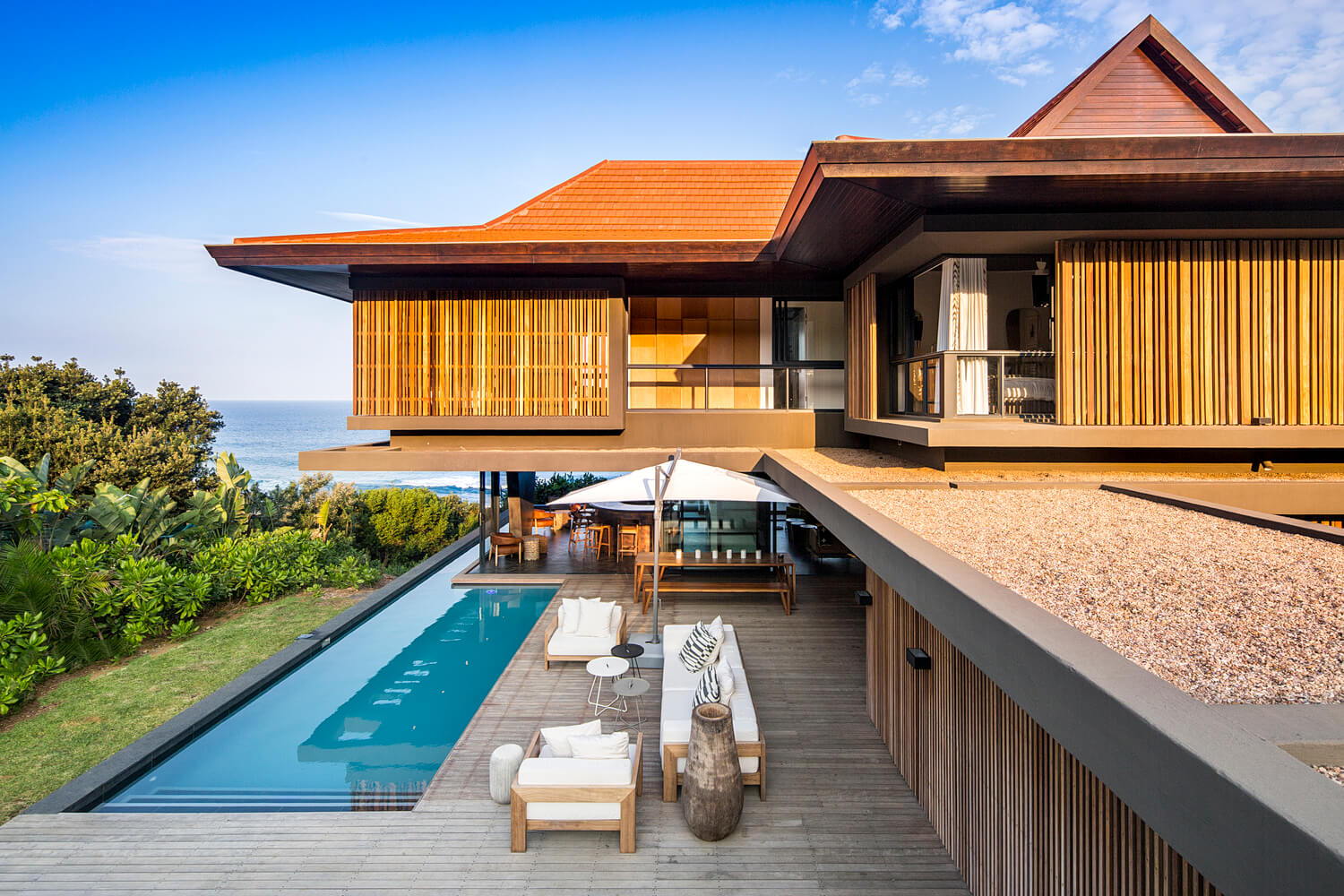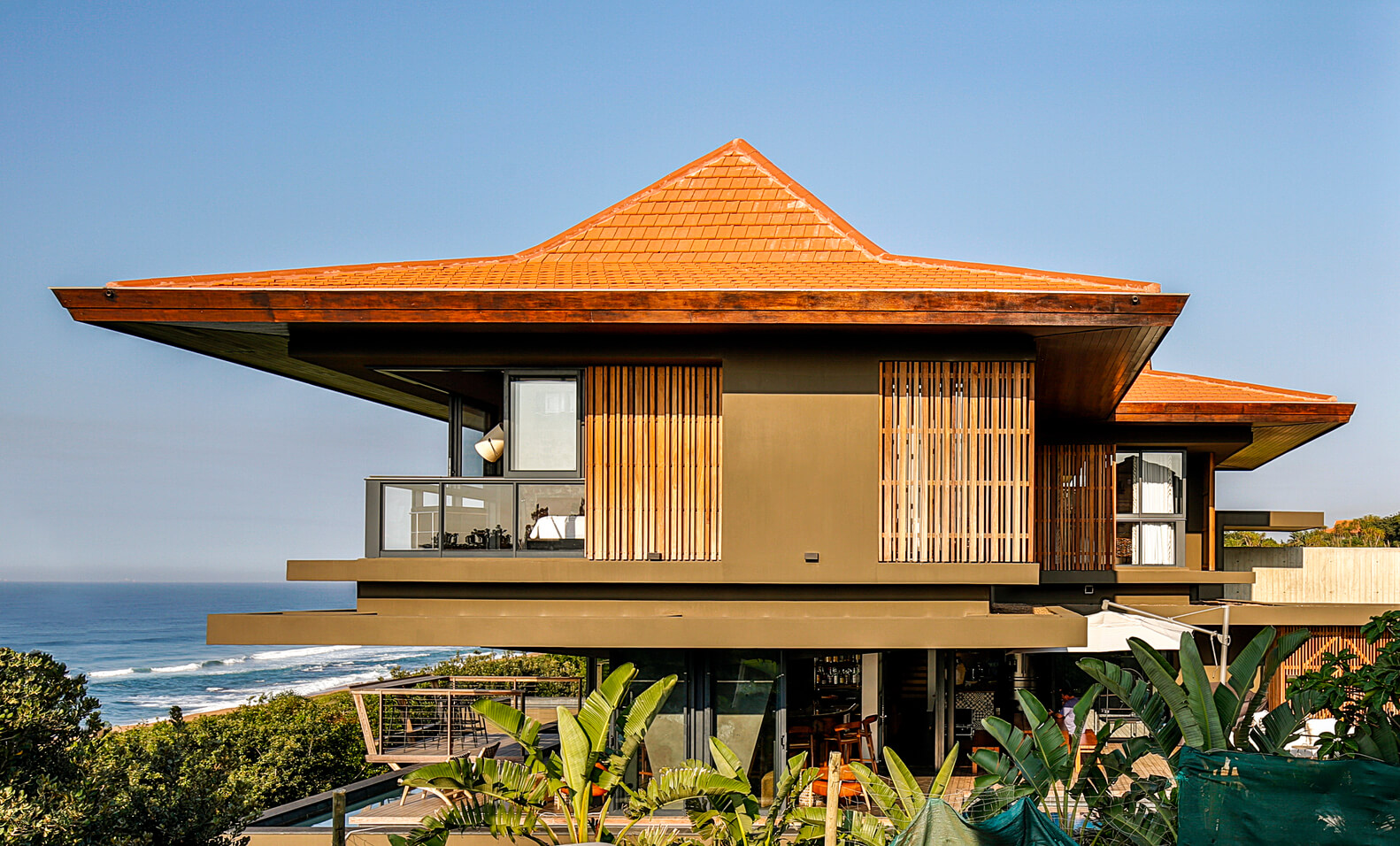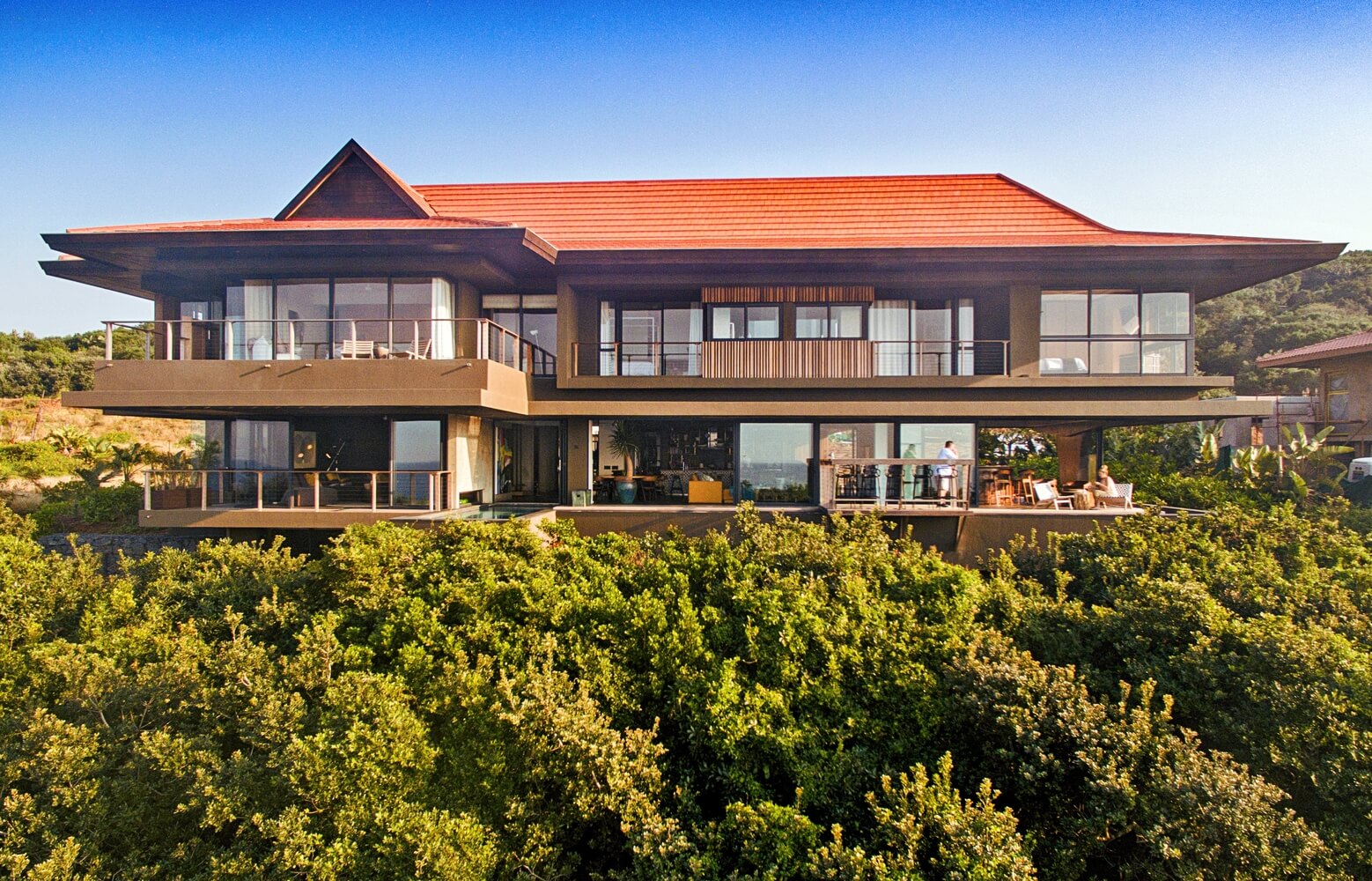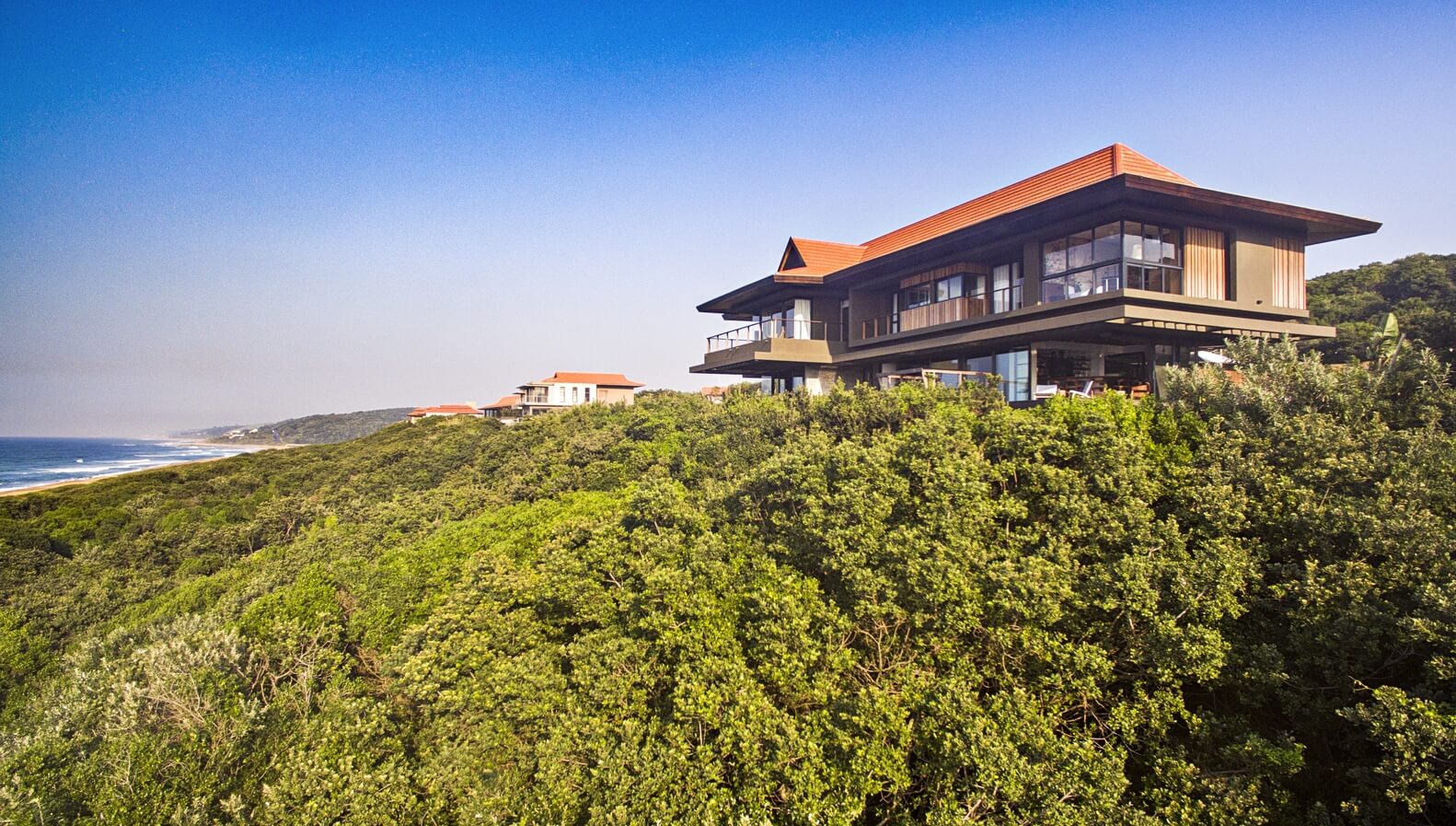 Inside, a dark mix of black and grey marble tile line the main floor from end to end and are a base to the concrete walls built upon them. The kitchen lays center to it all, boasting an eclectic combo of finishes like exposed brick with open shelving and geometric tile work on the long, narrow island. Natural wood stairs lead the way to the upper level where you find the bedrooms and more balconies to overlook the perfect view.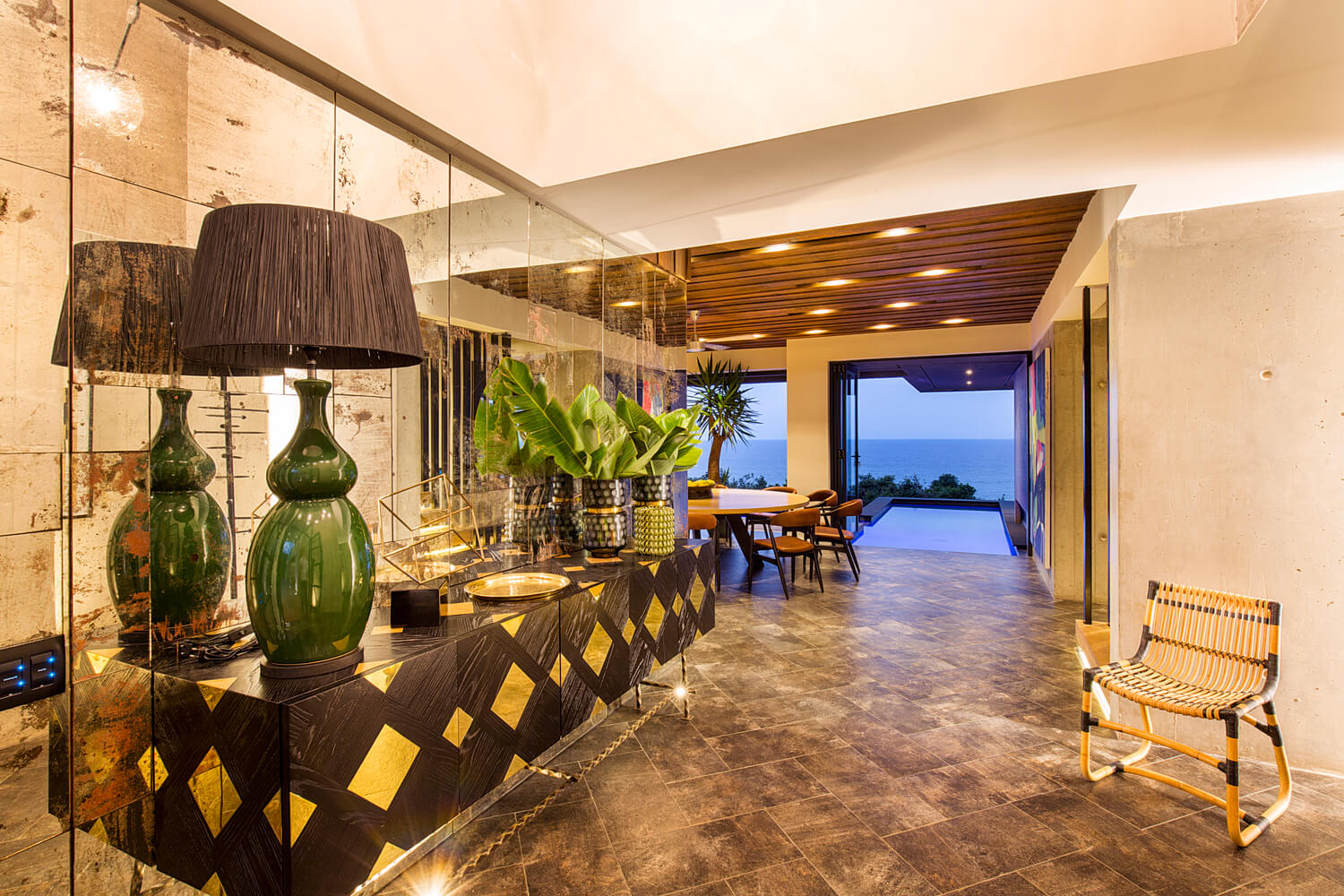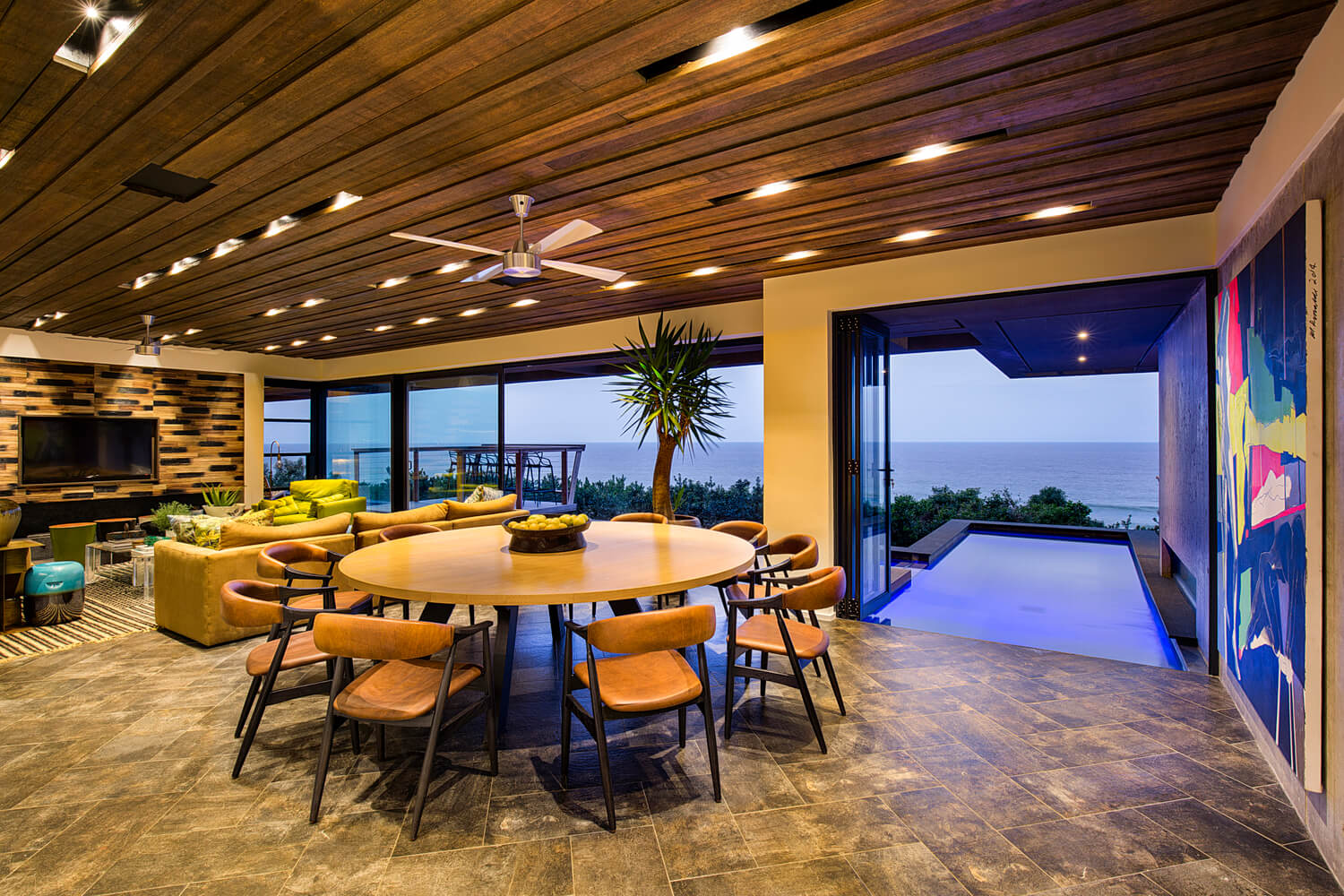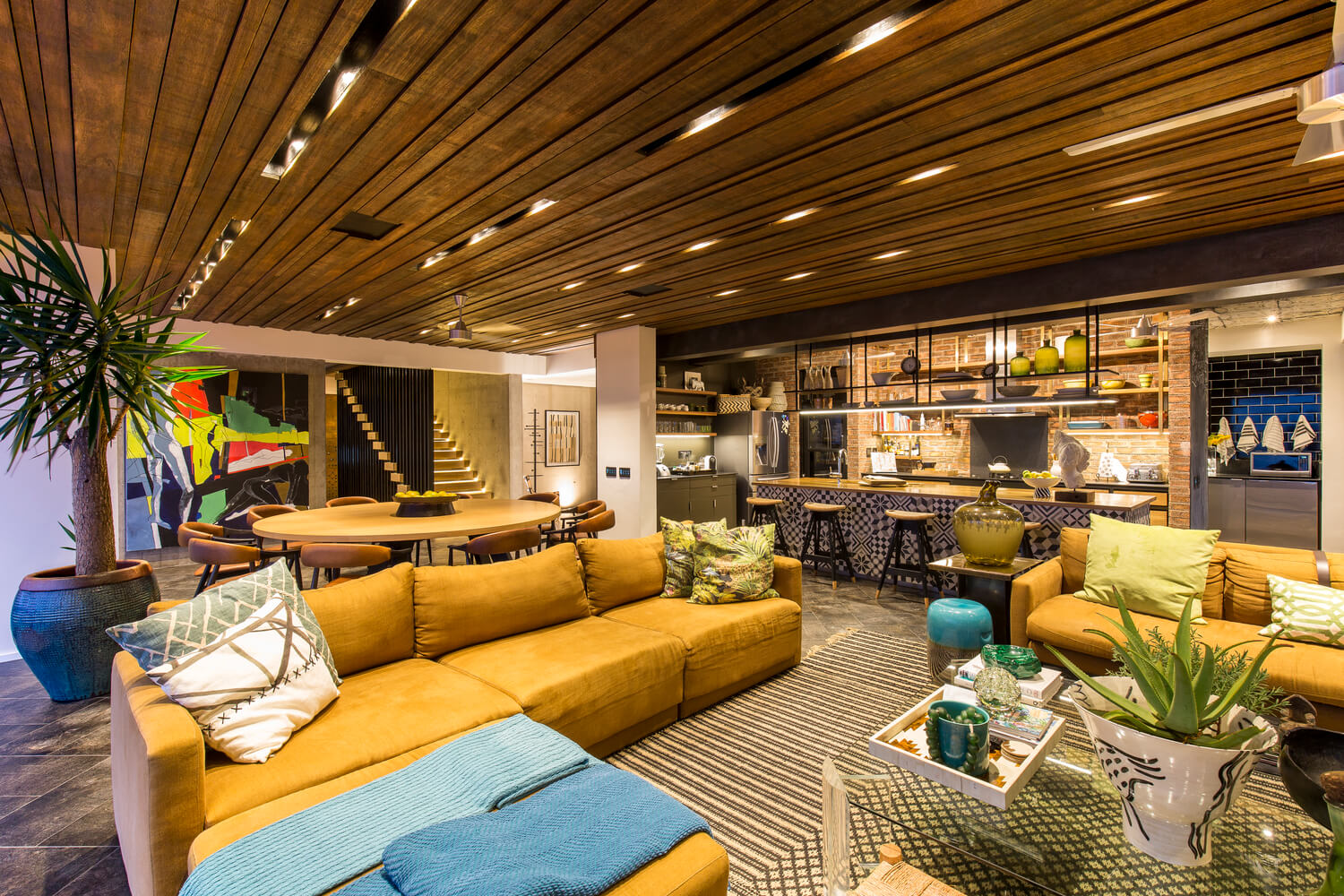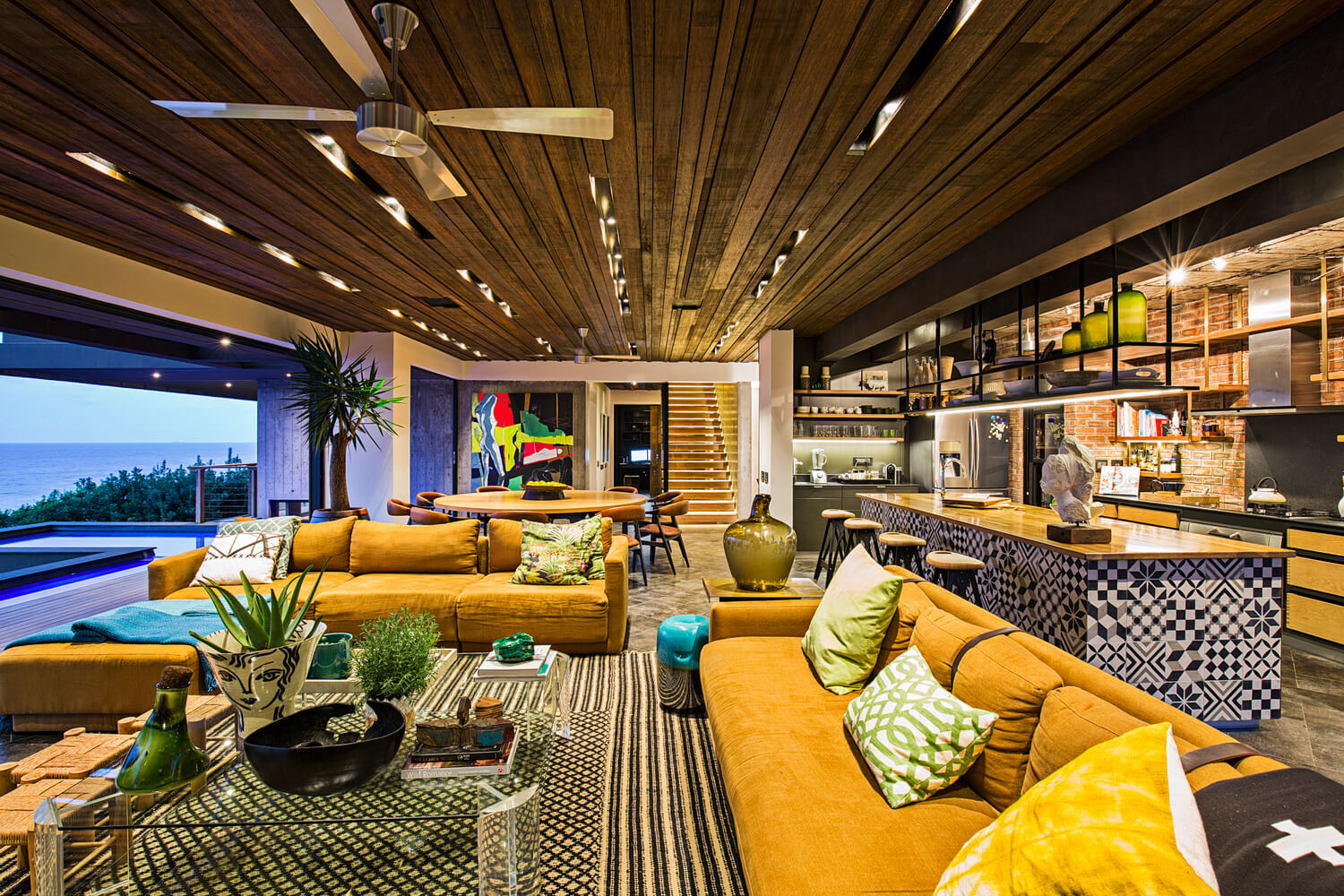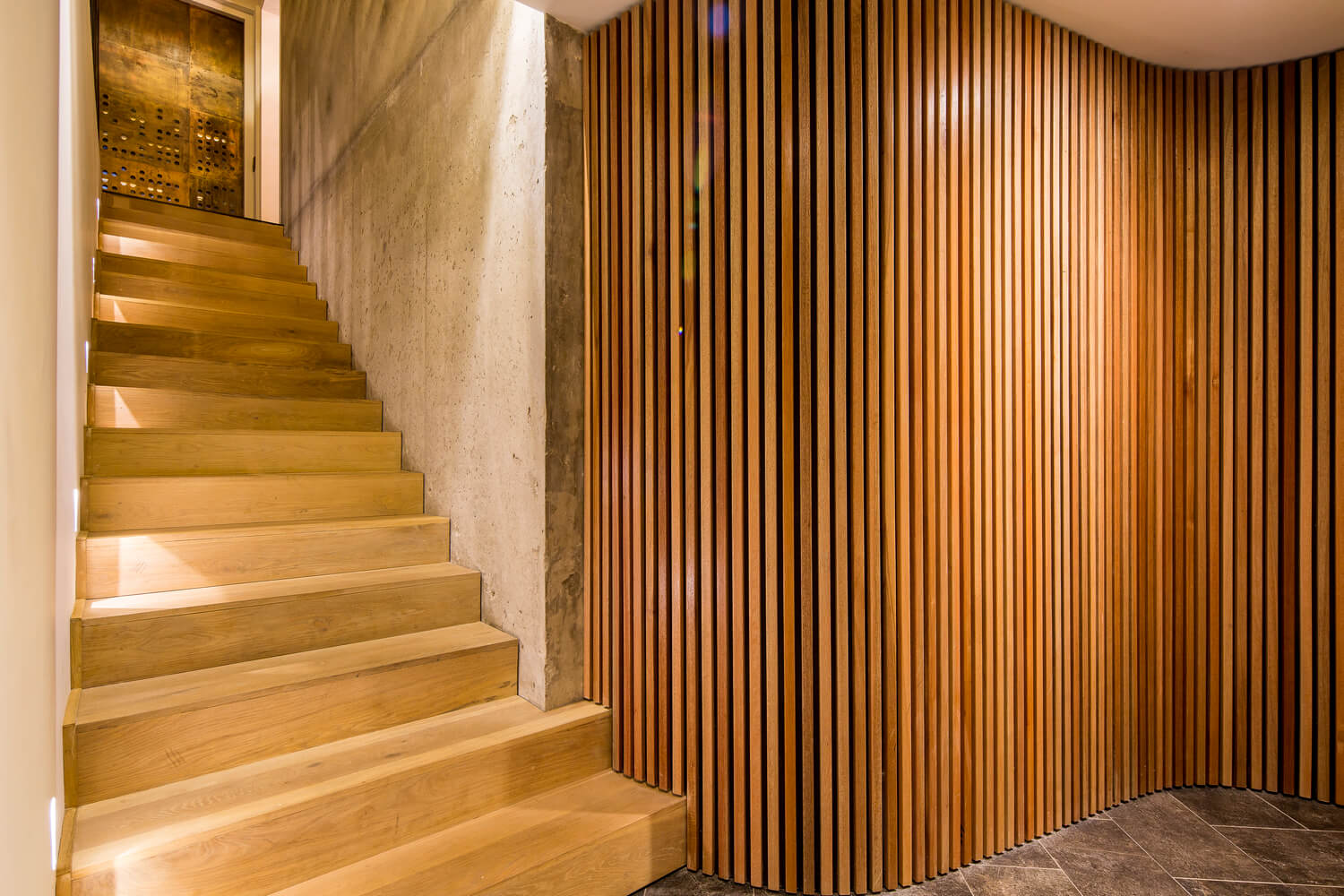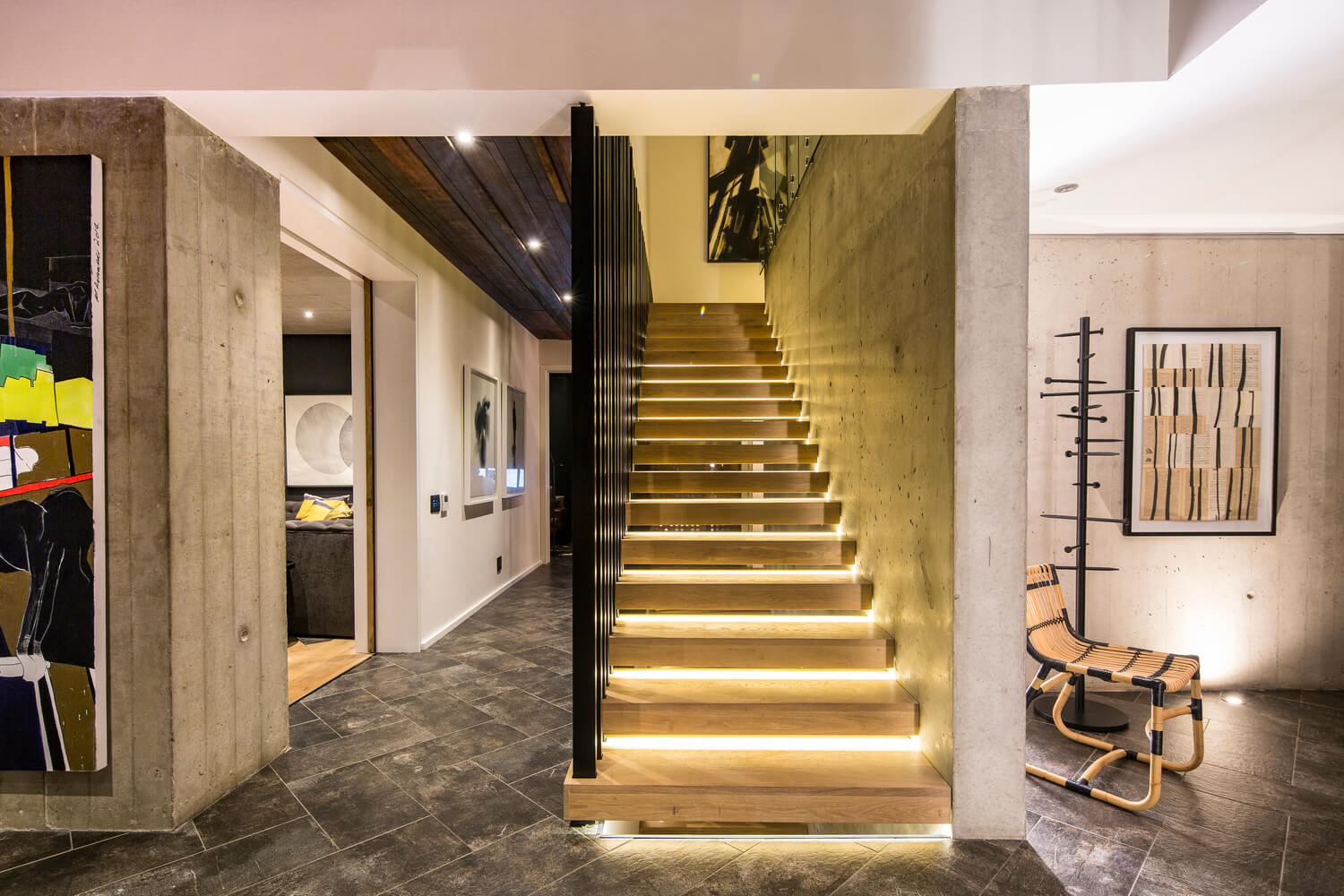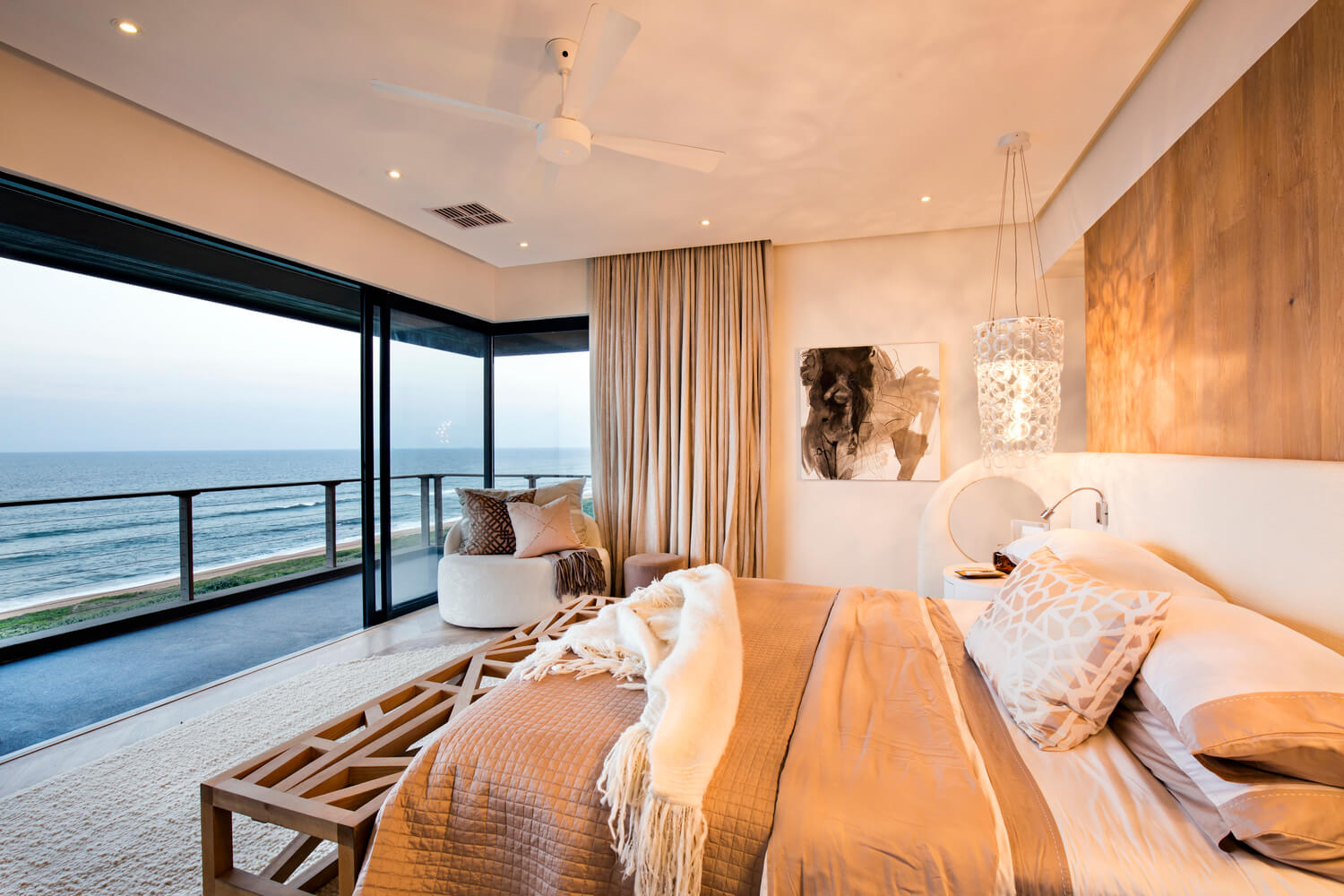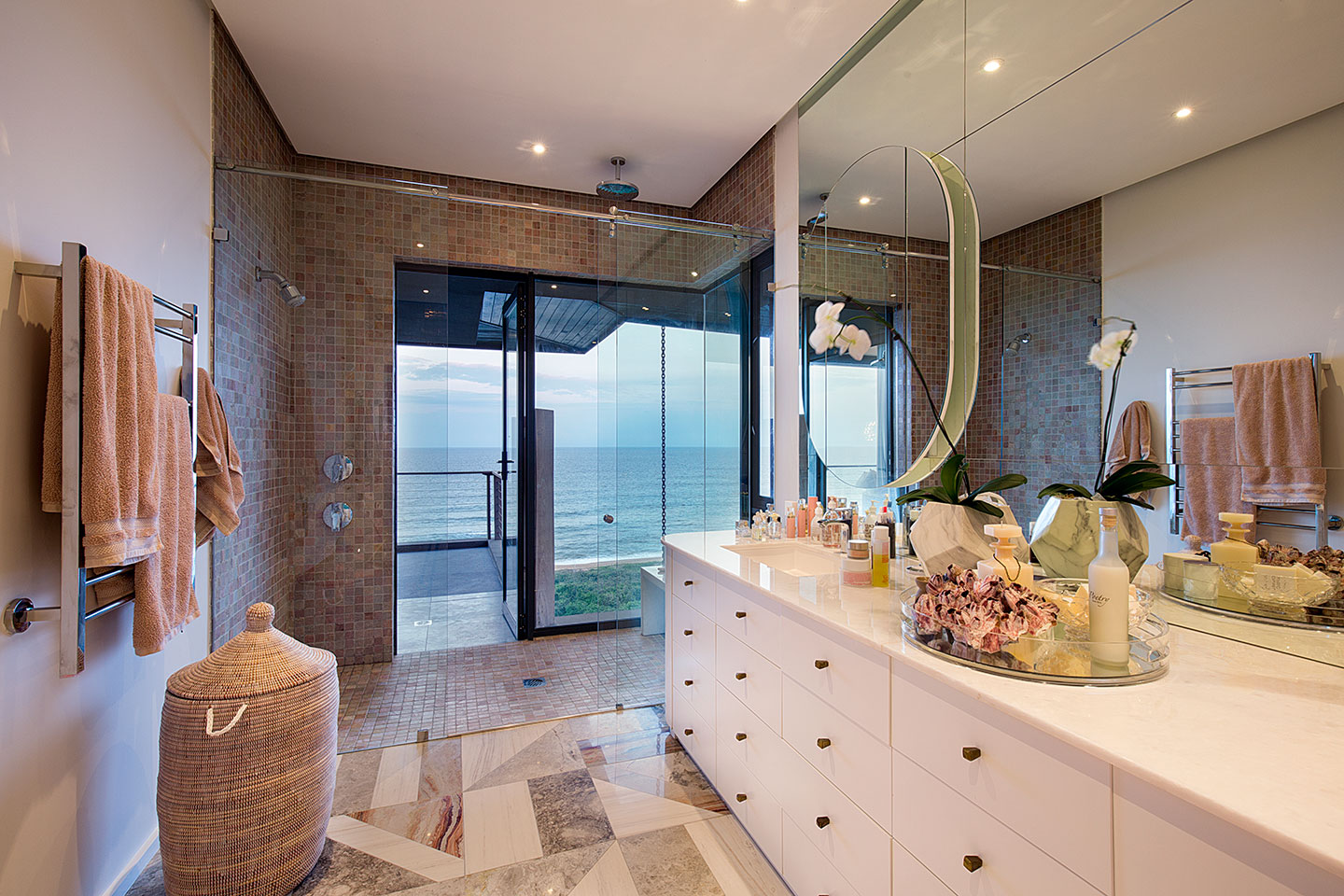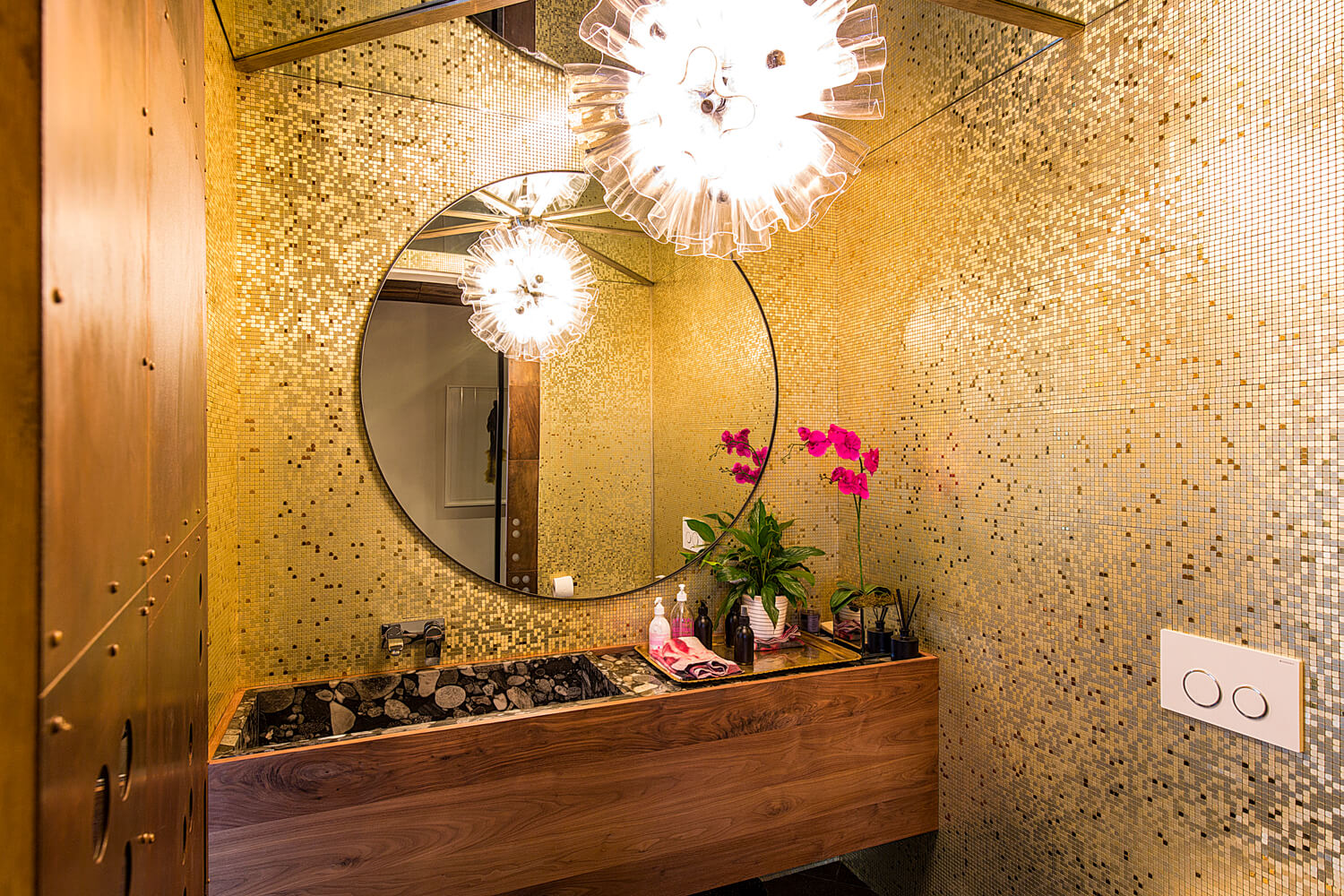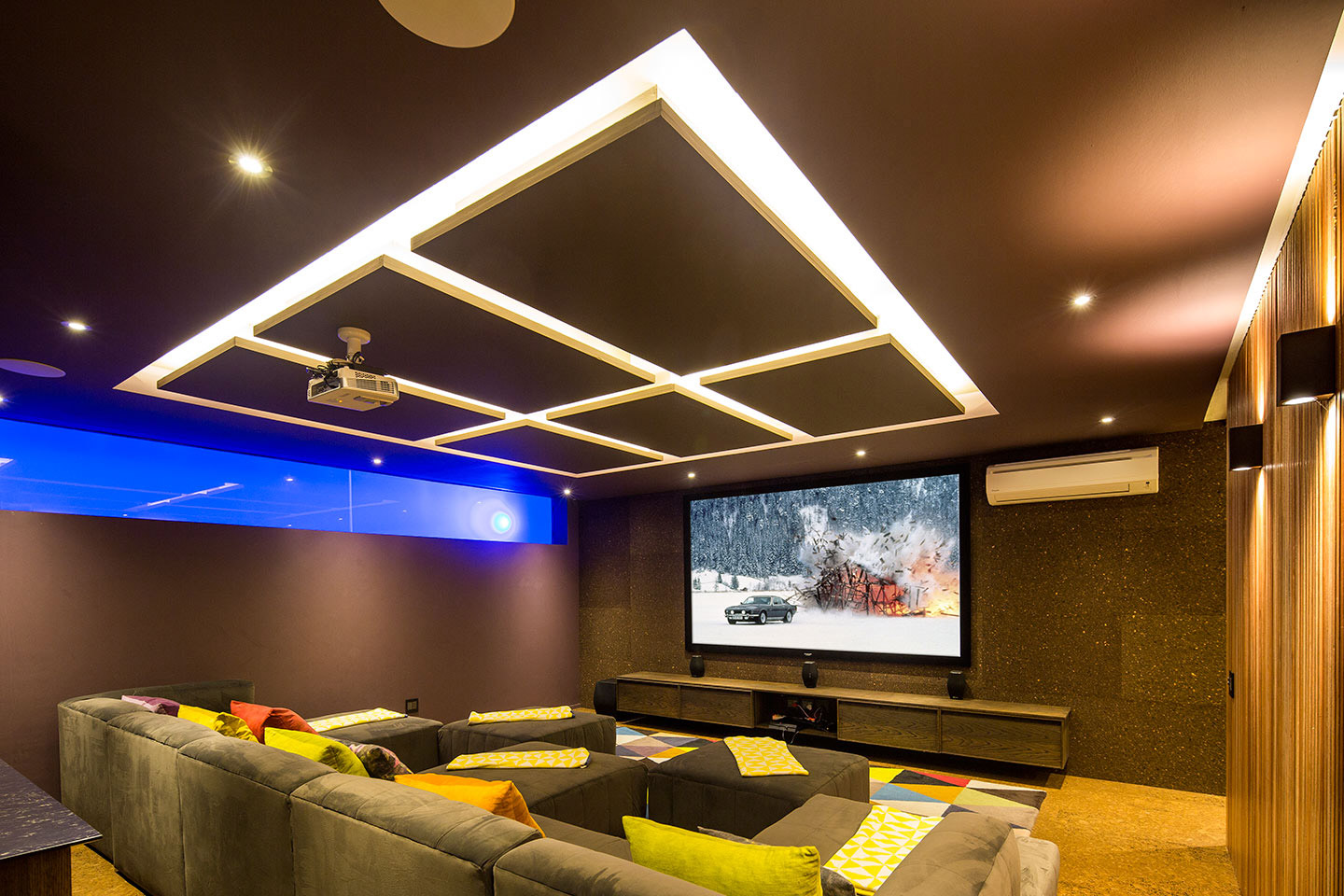 The exterior is nothing more than an extension of the inside where we see the flow of natural woods come into play. A flush patio surrounds most of the perimeter and a herringbone pattern is created in the detail work of the stone driveway.