This cozy little apartment is made beautiful by a very cute decor. Splashes of vibrant colors complement the crisp white walls quite nicely.  The central room has been touched up in such a way that it creates a warm and welcoming atmosphere.  While somewhat compact the apartment still manages to have a very open feel to it.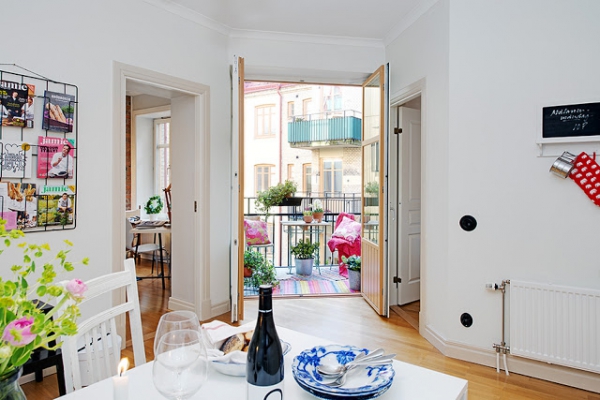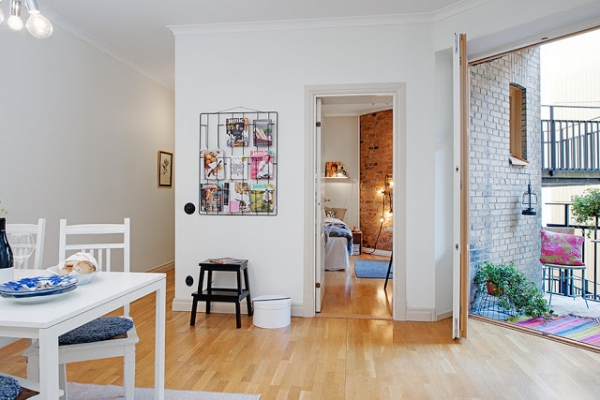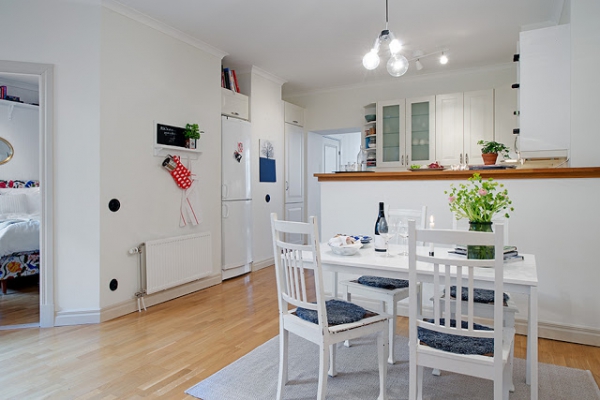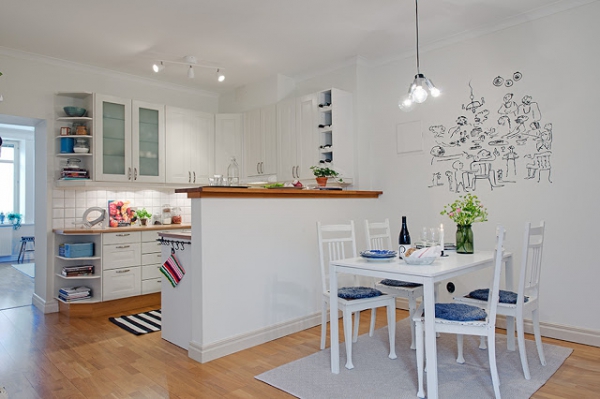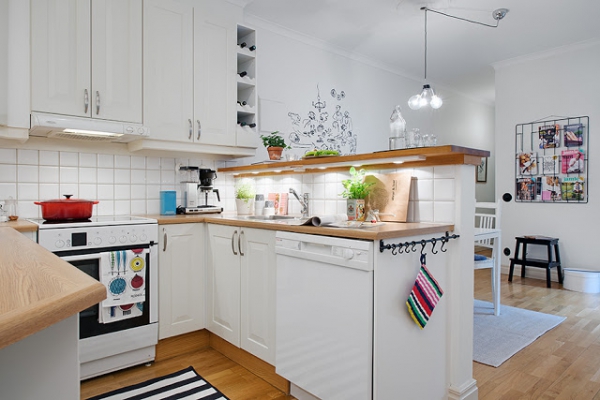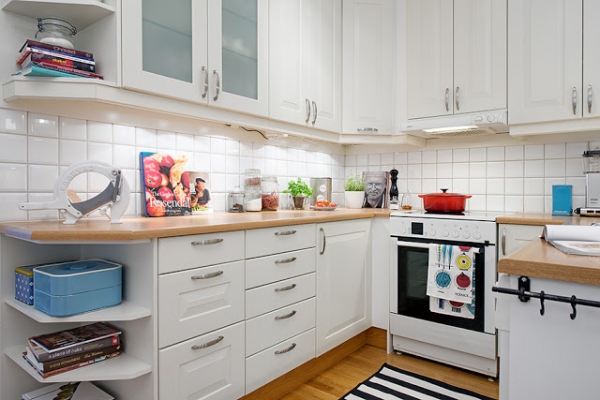 The apartment is easily navigated, this is thanks to the layout which is a kind of wheel-and-spoke pattern.  Every room is accessible via a central location, the cute decor of the apartment uses this with incredible success.  Bright pinks and stunning blues of the dishes and cookware stand out magnificently against the white glow of the walls, the hardwood floors and countertops are certainly helpful as well.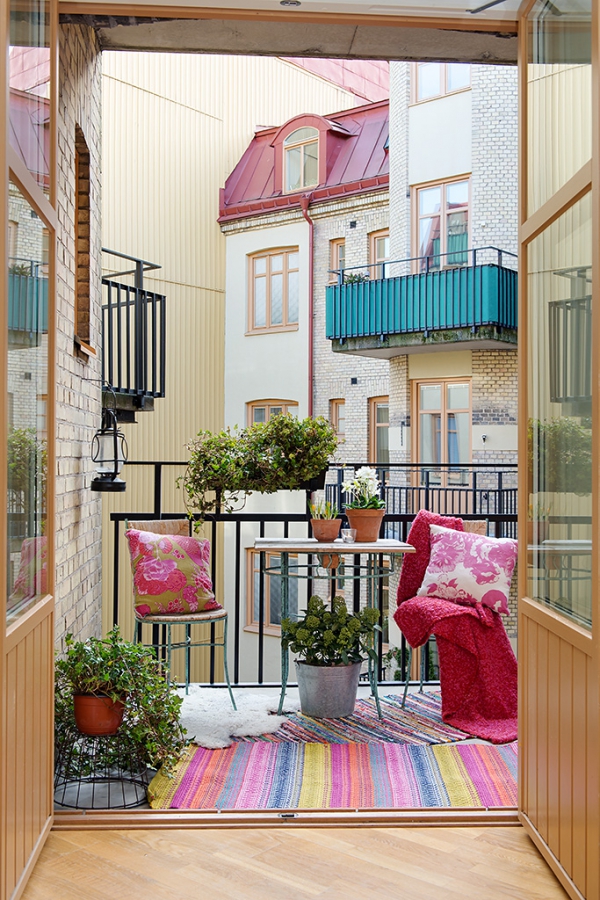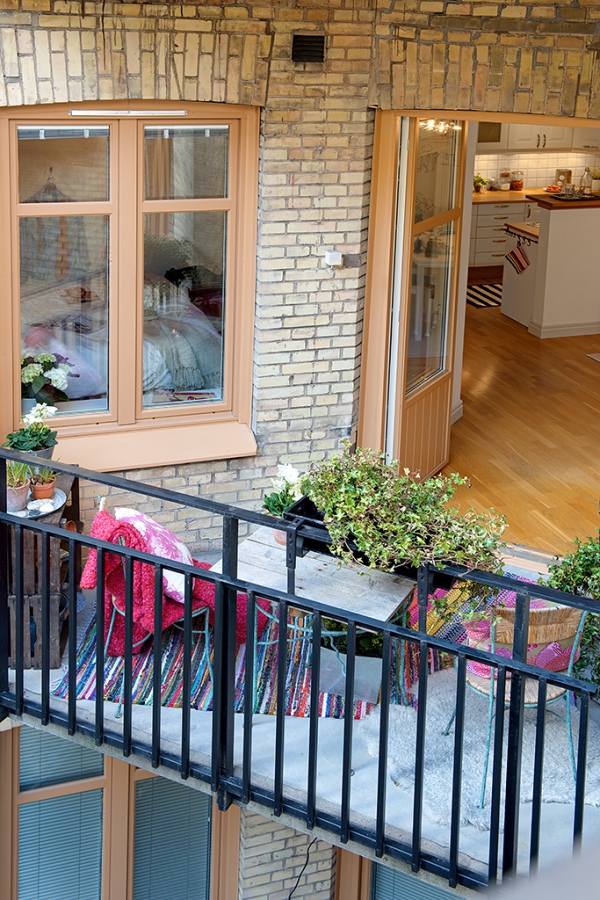 Plants and sophisticated pattern rugs and furniture have been used with a shocking aptitude.  The balcony, which gives a wonderful view of the surrounding buildings, has also been done in a very cute decor.  Brightly colored rugs tantalize visitors to come out and have a seat, the hot pink pillows and blanket certainly make an impression!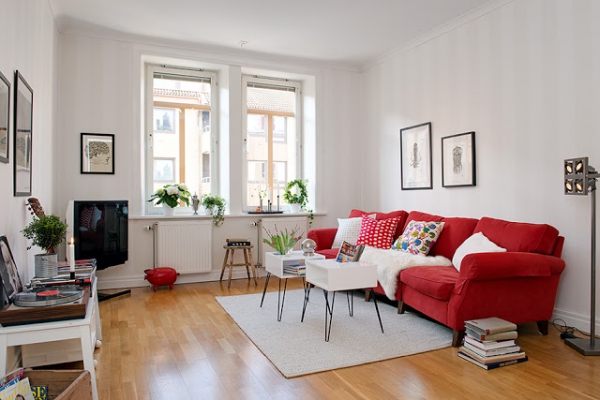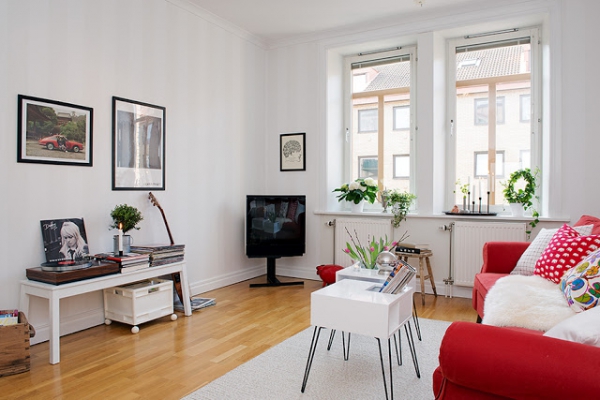 A far more modest living room welcomes guests to sit and relax, don't be fooled however, this room is no less cute than the rest of the home.  The vibrant red of the sofa and the natural green of the plant life create an excellent retreat from the rest of the world.  The perfect positioning of the furnishings creates a very airy feel, which is excellent for a family room.  Everything is really brought together by the extraordinary pictures lining the walls.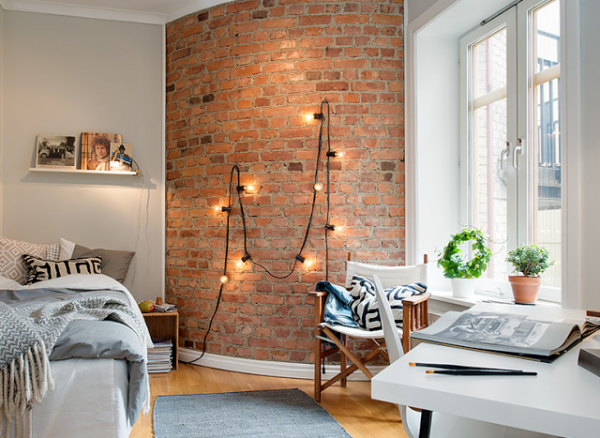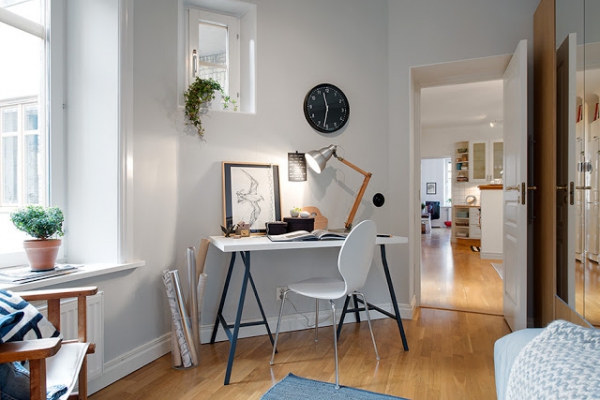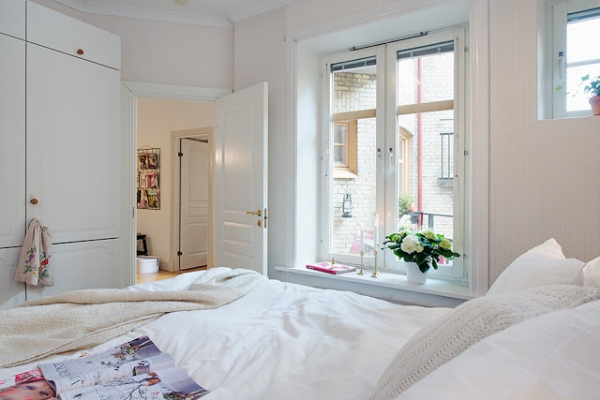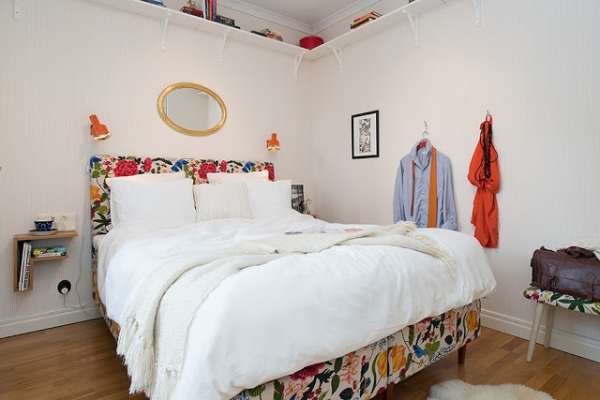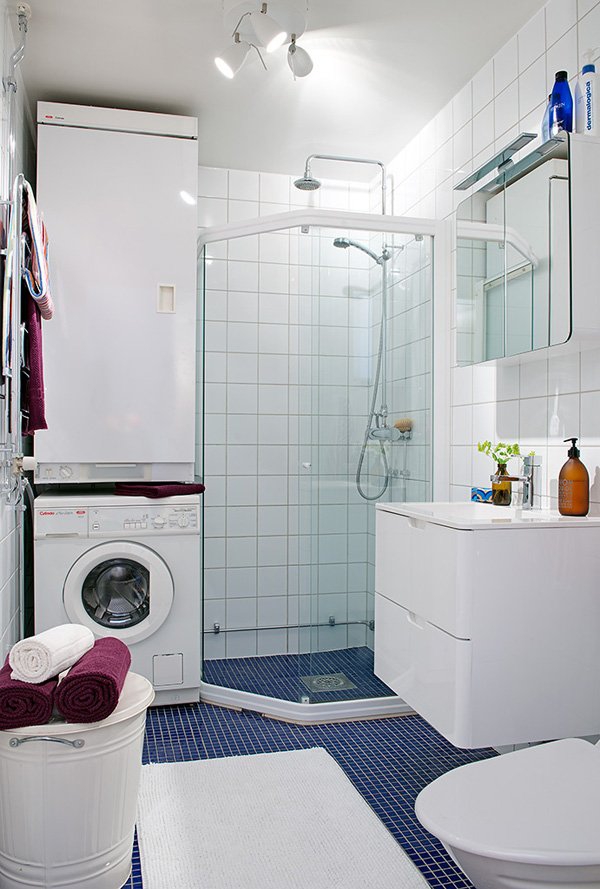 Images found on: HomeDSGN
This apartment truly stands as an exceptional example of cute decor.  Everything from eye popping colors, to the plants lining each room and all the way to the walk-out balcony, it all comes together to create a magnificent work of art.