It is kind of hard to imagine that someone has actually lived in this inexplicably stunning art deco penthouse…..
Located in the heart of San Francisco, this beautiful home sits high atop a classic building, taking up the entire top floor. If you can actually look past the décor of the home, you'll notice the awesome panoramic views the penthouse provides of the city.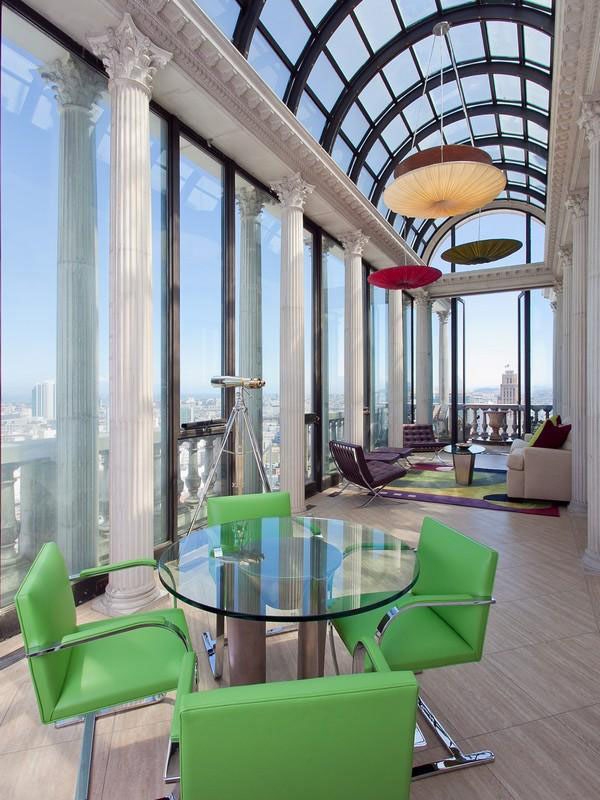 To start, the colors used in this art deco penthouse are absolutely beautiful. Each room has a spot on amount of bright colors, accenting the marble, wood, and stone throughout the home; the orange and green furniture in the living room are especially fun and contemporary.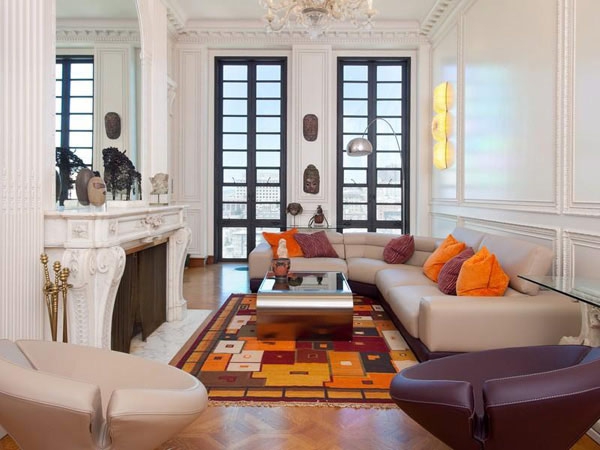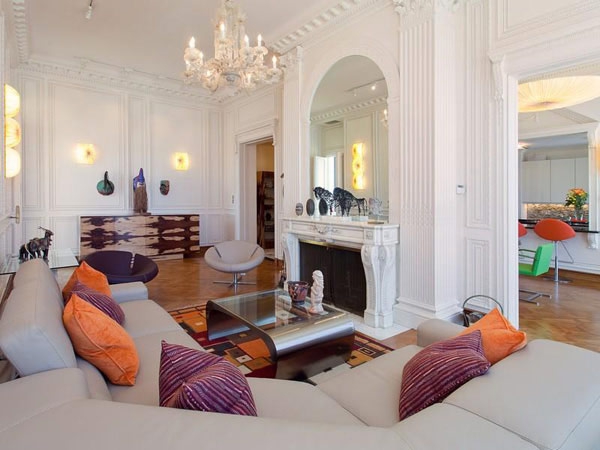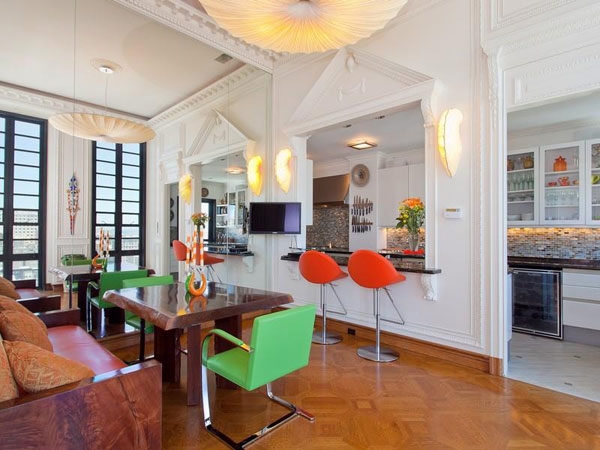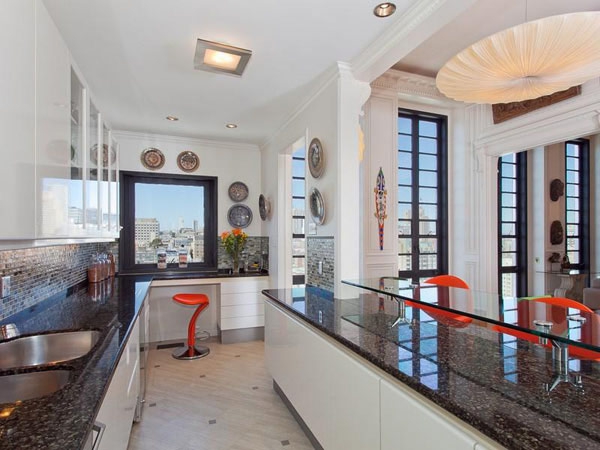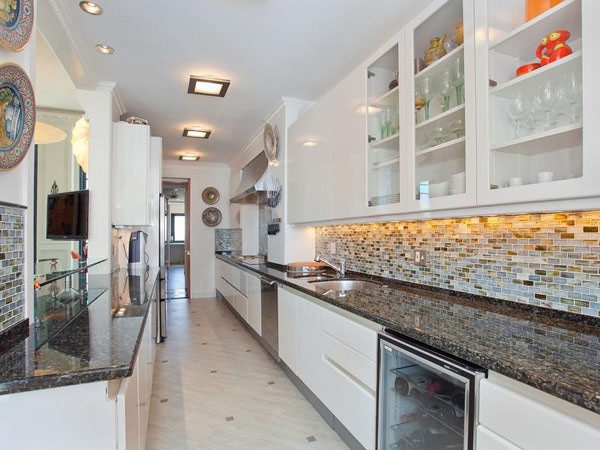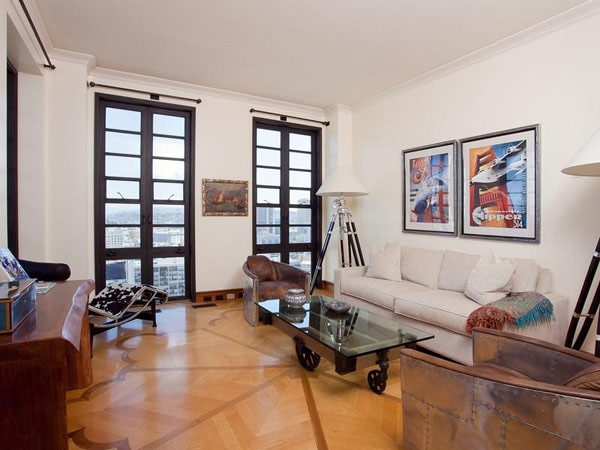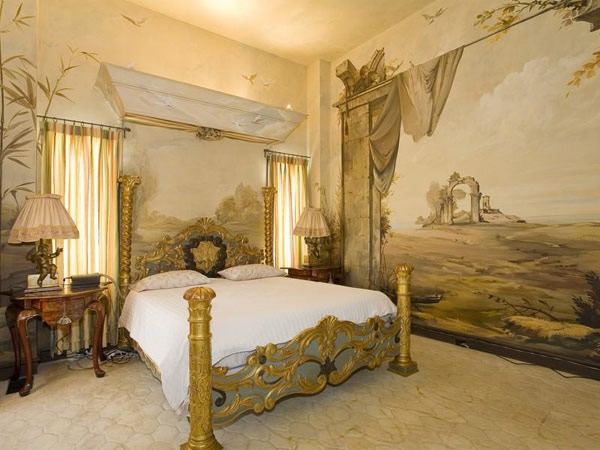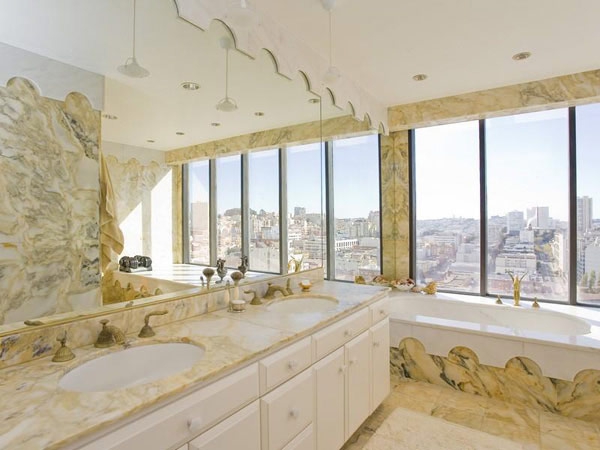 The architectural detailing in this home is unbelievable. With the intricately designed moldings (especially in the bathroom), the elevated ceilings and arches, and the towering columns that stand, this is a true piece of design genius as well as art.
Speaking of art, who else was a bit blown away by the master suite? While it is totally out of theme with the rest of the home, it somehow totally fits in. We also love the bathroom—the marble is so luxurious looking.