Amazing things truly can come in small packages, as this tiny Scandinavian home easily proves. After the entrance and kitchen were accounted for, only a mere 17sqm / 183sqft were left for the rest of the living spaces, including the bedroom. That's not a lot in a studio apartment, but with a little creativity small space solutions were executed perfectly.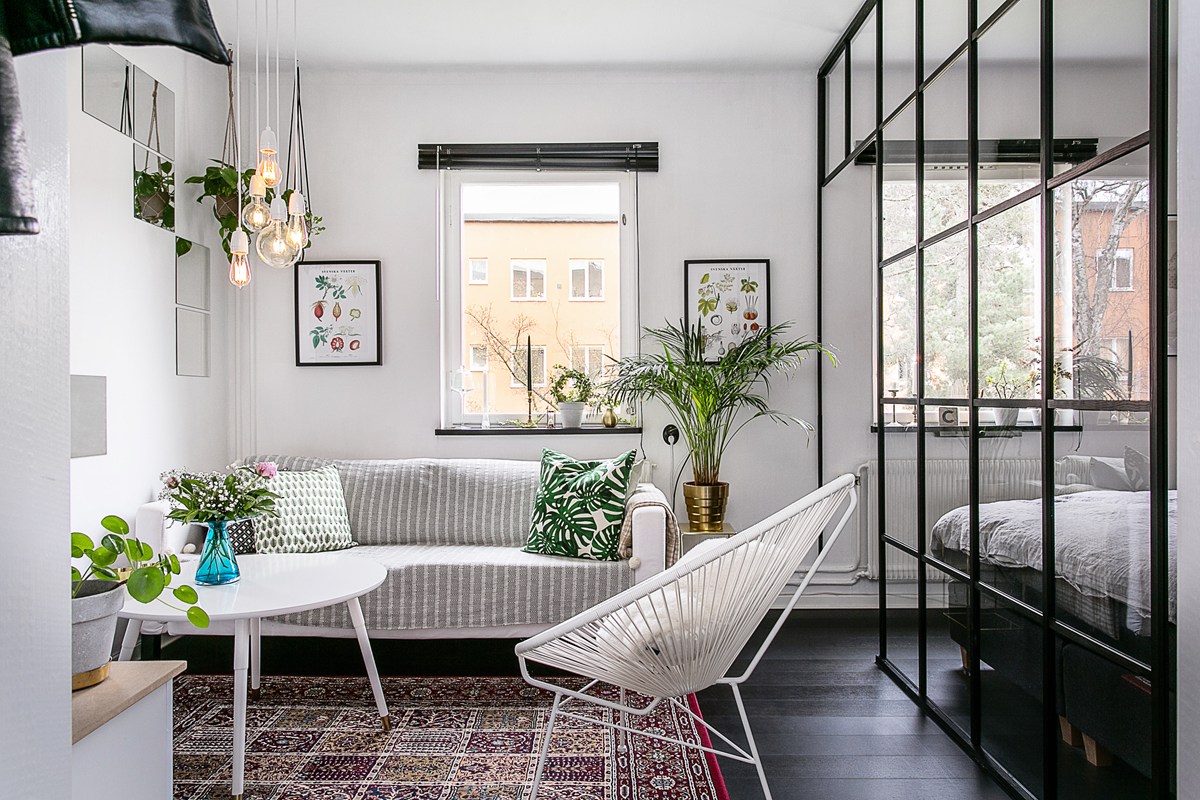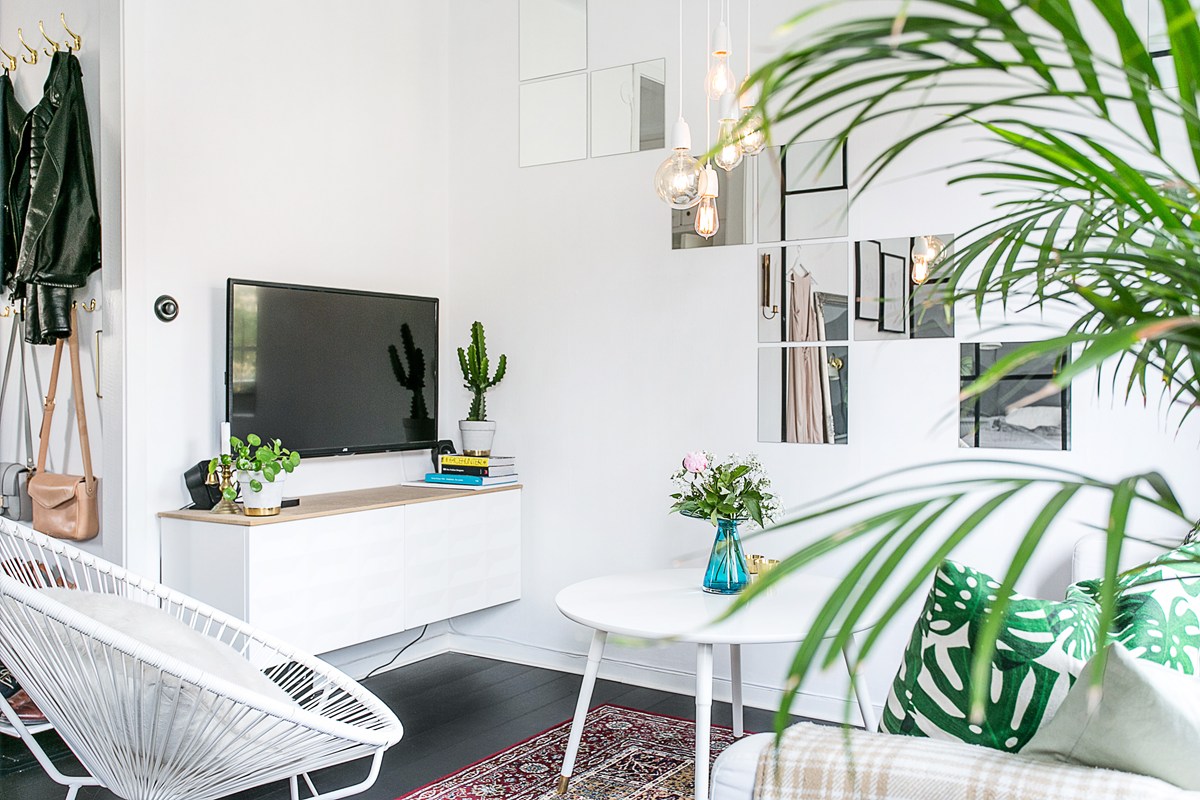 Not only is this a small apartment, but it's an odd shape as well, with the entrance coming in central and on an angle.
Within the total 35sqm / 377sqft apartment, the kitchen and dining room take up almost a half of the space and are located to the right upon entering. Like any tiny kitchen design, the best idea is to eliminate wall cabinetry to open the line of sight.
Exposed brick is displayed in place of it and the storage is reverted to tall, black cupboards on the opposite wall. A bar height kitchen table serves as an eating area as well as extra countertop space that sits under a modern, over sized gold pendant lamp.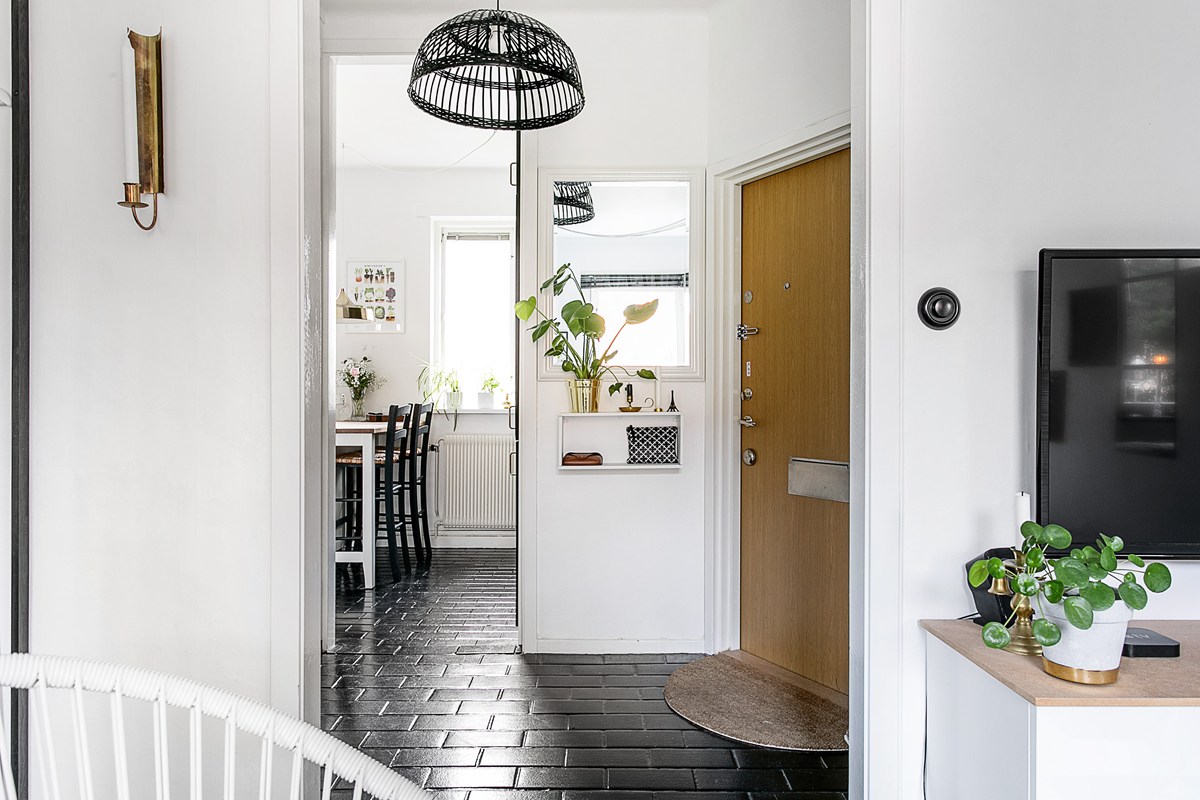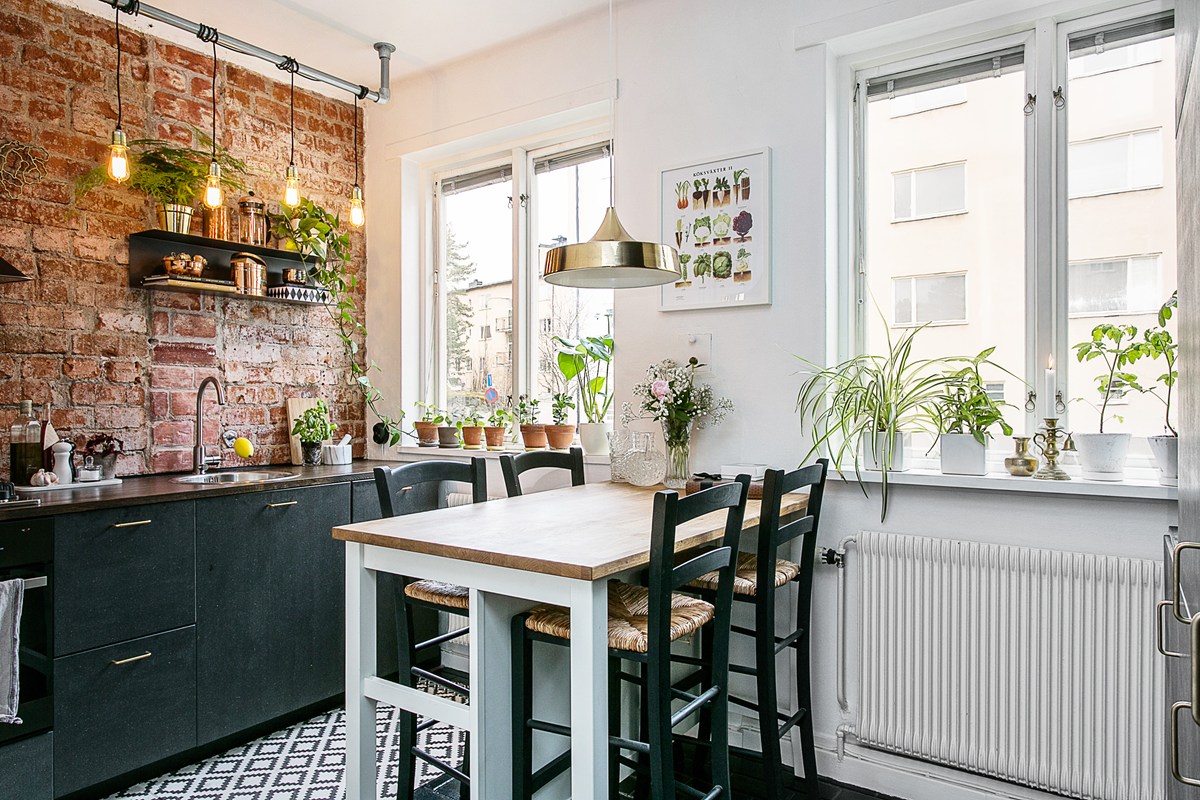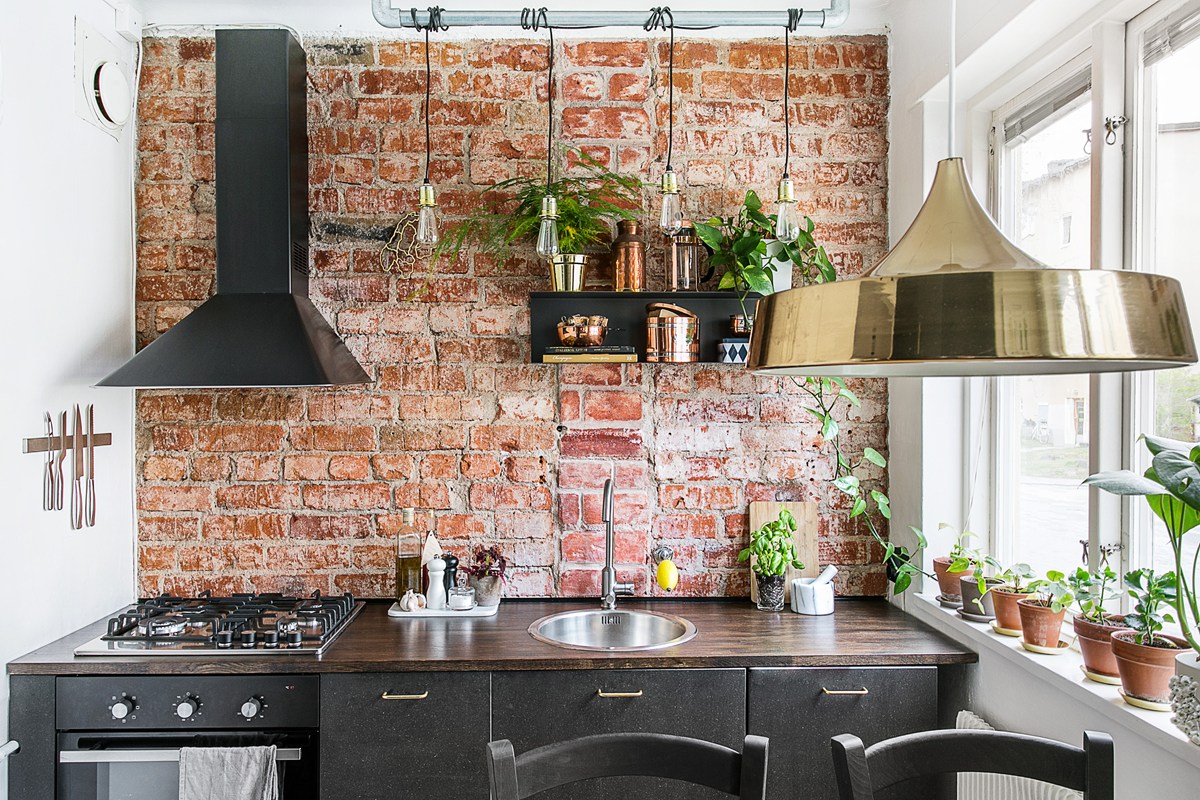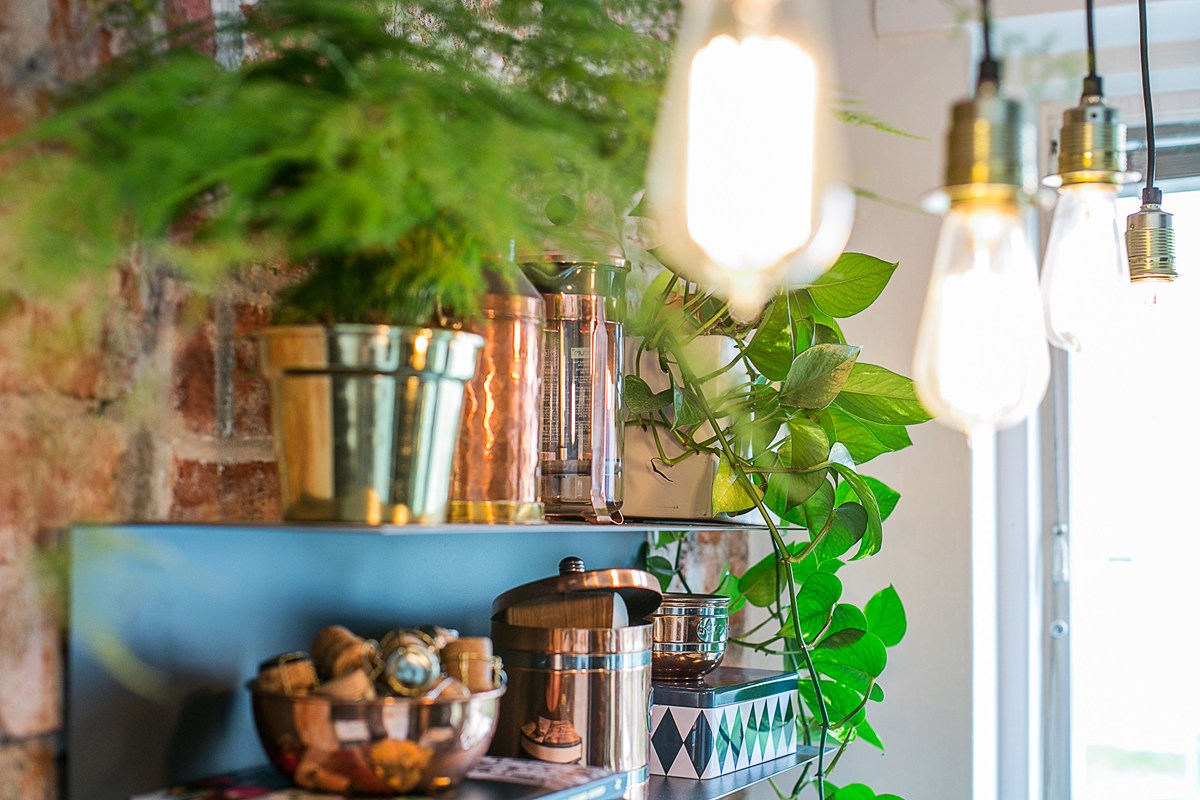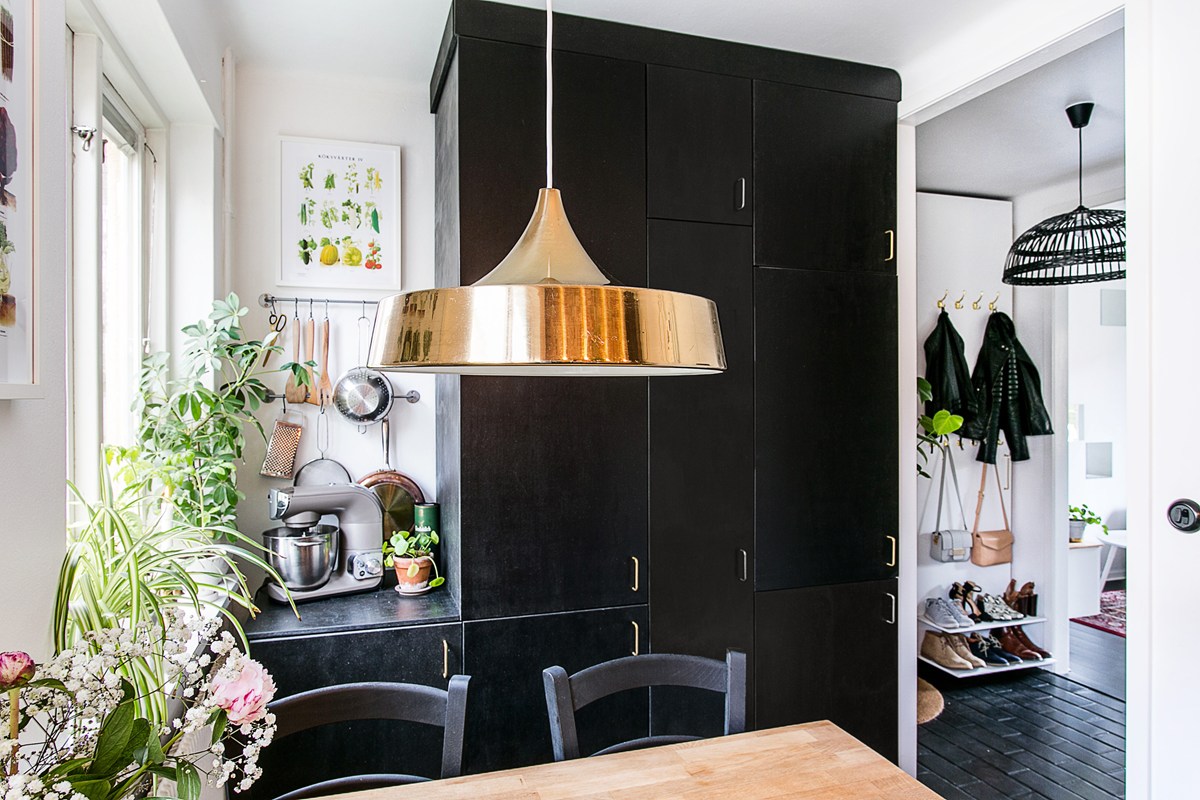 The solid black subway tile floor of the kitchen runs into the entrance and bathroom of the tiny Scandinavian home but then stops as you enter the living room and bedroom area.
Here, a similar black color is continued but in the form of wooden flooring that creates a grounding element to the otherwise white interior. Only a small amount of square footage was left at this point, but a somewhat private area still had to be determined for the bedroom.
The designers cleverly installed a wall of glass panes where you could access the bed from two doorways. The dark metal picture frame design holding the glass panes creates just enough of a visual block to give the illusion of privacy.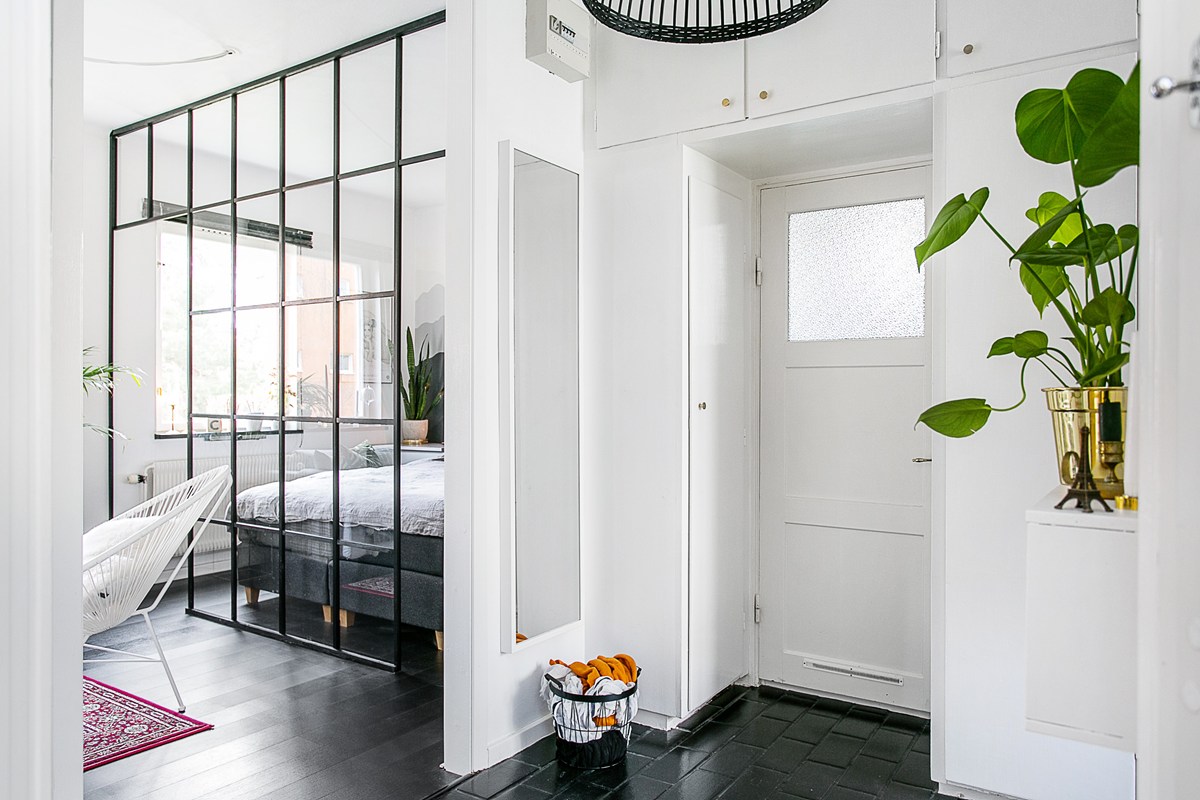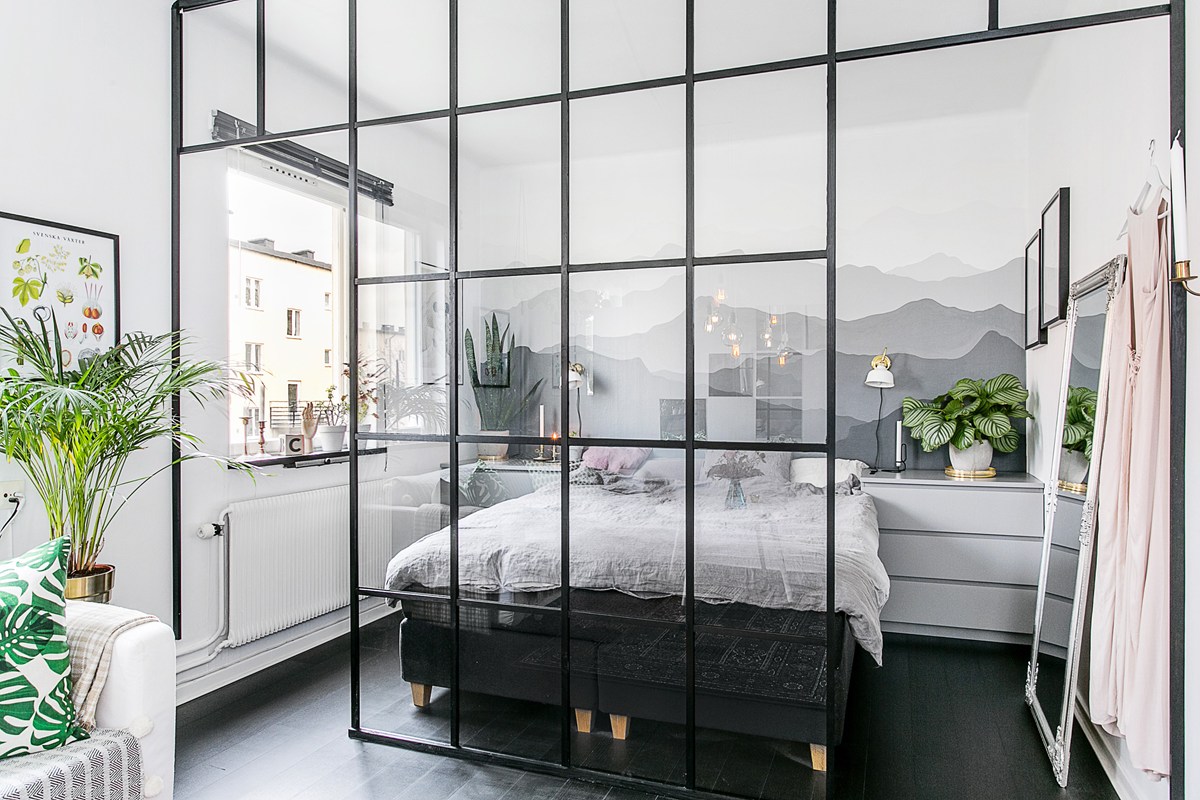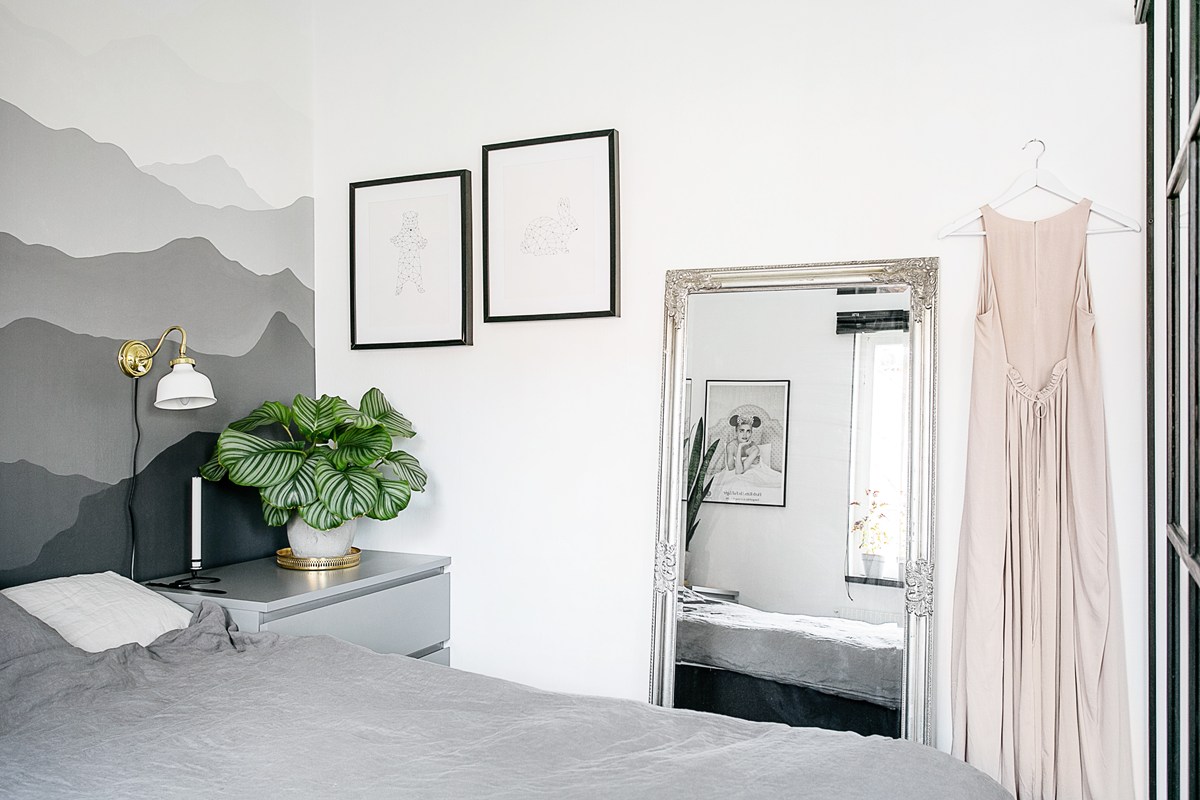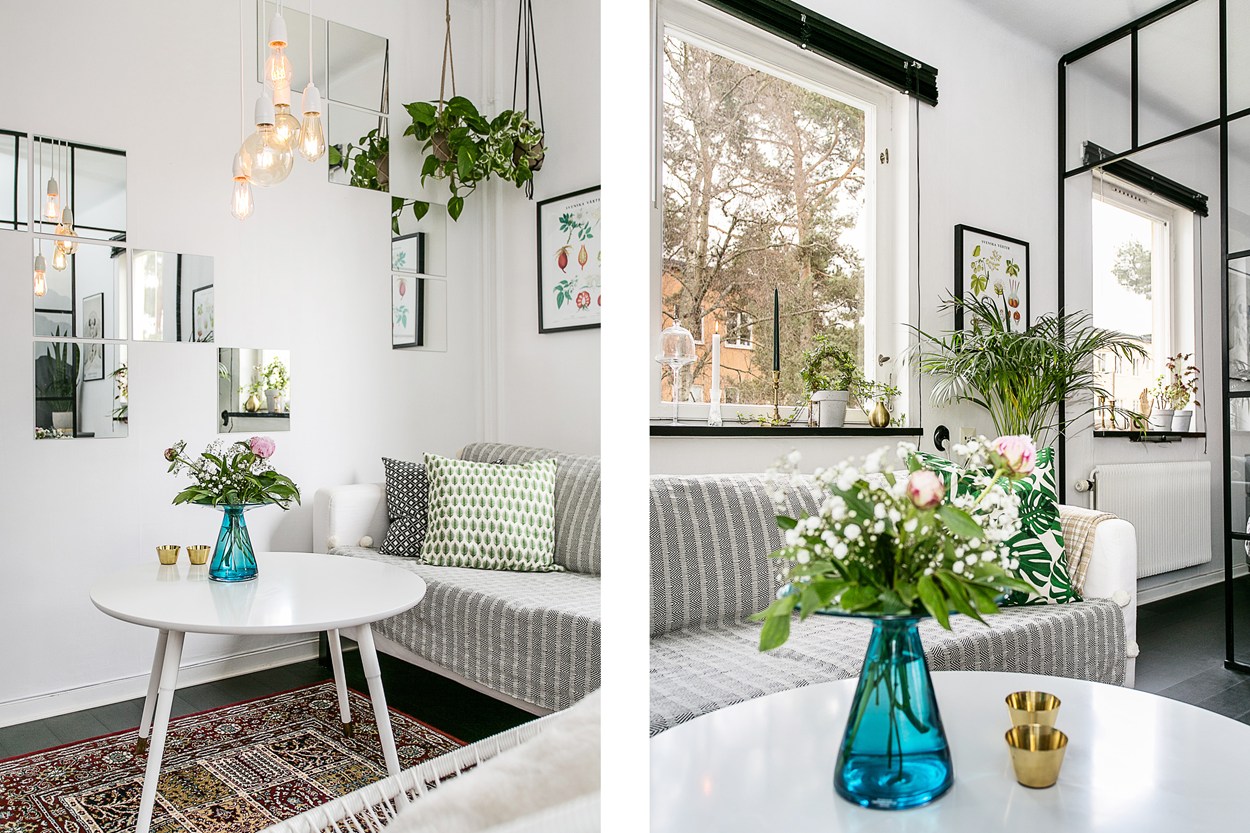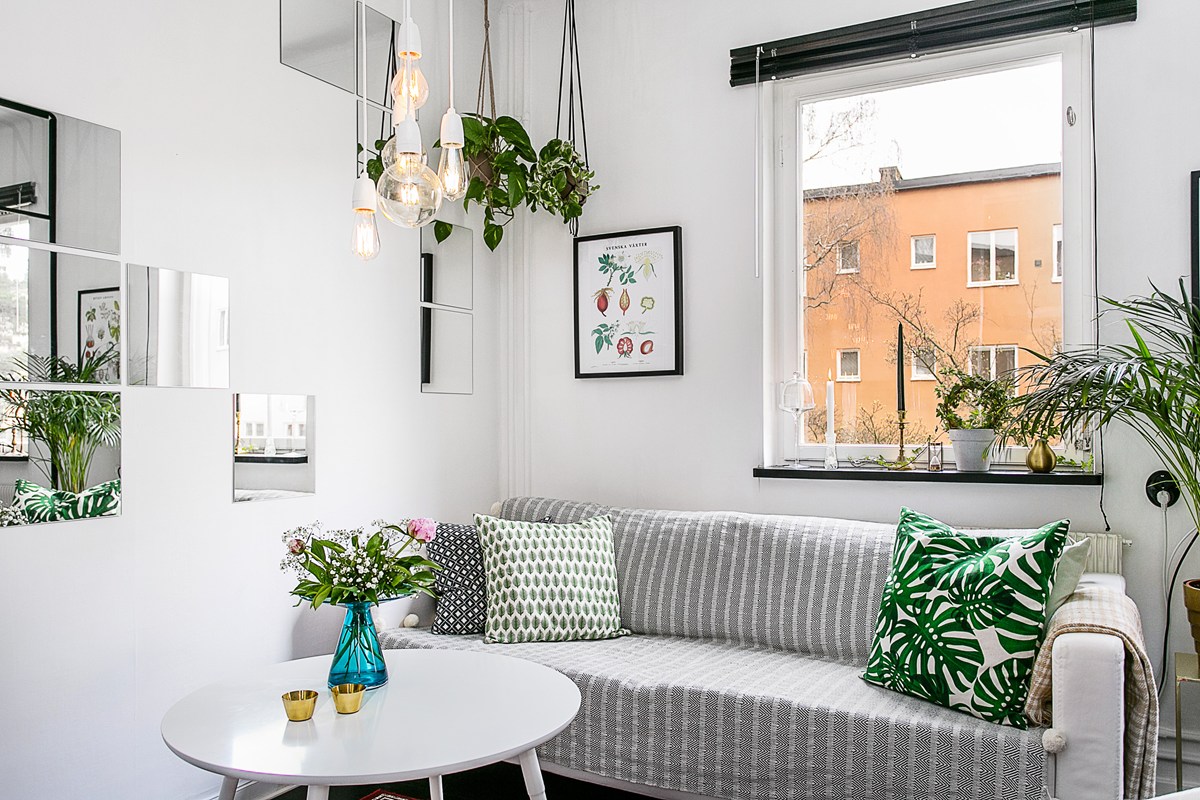 Images credit: Erik Olsson