This tiny loft in Madrid appears to be rather empty at first but once you spend time exploring you will find many great features and space saving ideas have been installed. Elii Architecture are responsible for the design of this extremely flexible space that has a multitude of possible uses. The loft is a project named "Didomestic" that could change the way you think about living in a small space. This tiny loft is only 620 square feet but yet it shows that you can still have fun, adapting to different situations while providing a comfortable living area.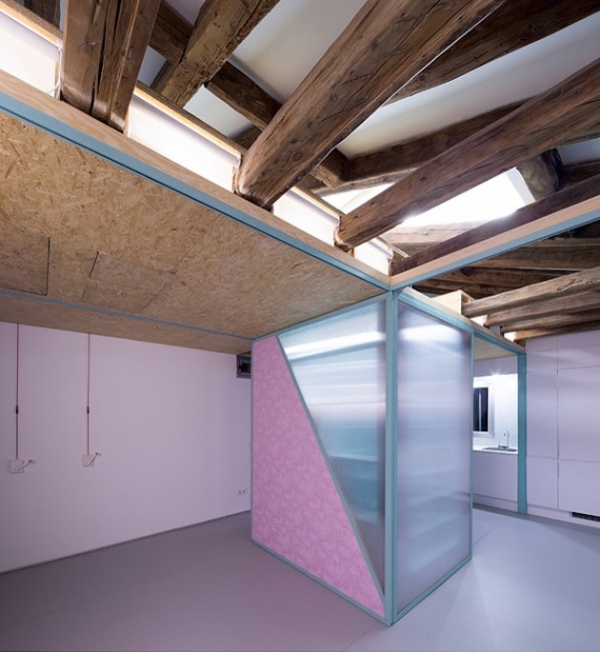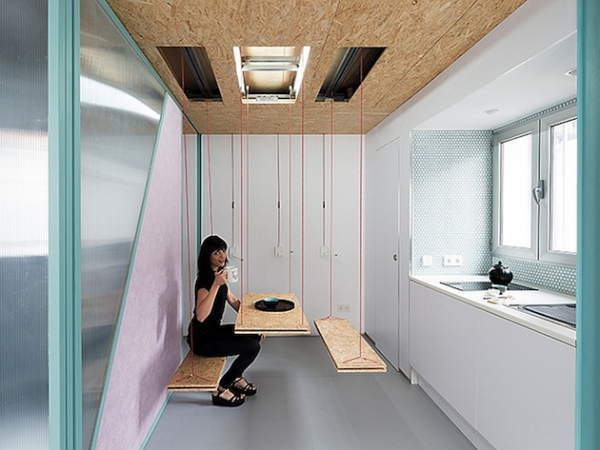 Inside the tiny loft you can find hidden compartments in the floors of the upstairs that hold a variety of useful items such as a mirror. Sliding screens used downstairs can be used to make alterations to the configuration of the living area and also hide certain parts of the building. Pulleys on the walls of the tiny loft are connected to a range of hidden storage solutions and useful items like a hanging table and benches and also a swing.
The tiny loft is unique and should prove to be a fun place to live, each day you could try something different and figure out which of the features are more suitable to your particular tastes and lifestyle needs.