Designers often find creative ways to add a touch of uniqueness to their projects, finding inspiration from Nature, be it in shape, material or color. That's what makes a residence a true home!
When designing the interior of a 1540 sqft / 143 sqm city apartment in Taiwan named Ne_On, the designers at NestSpace Design decided to introduce such an approach to achieve the light and lofty ambiance they envisioned for the apartment. They got inspired by the low-key misty colors of a rare natural phenomenon – the mirage-like second rainbow. "Through the invisible power of colors, we hope to achieve a goal of cultivating closer interactions along with opening a dialogue about an ideal way of living for urban-dwelling residents"- explain they the main idea behind their project. And indeed, using a color palette of airy soothing colors and delicate textures, they have succeeded in introducing a special feel, revealing the soul of this urban residence.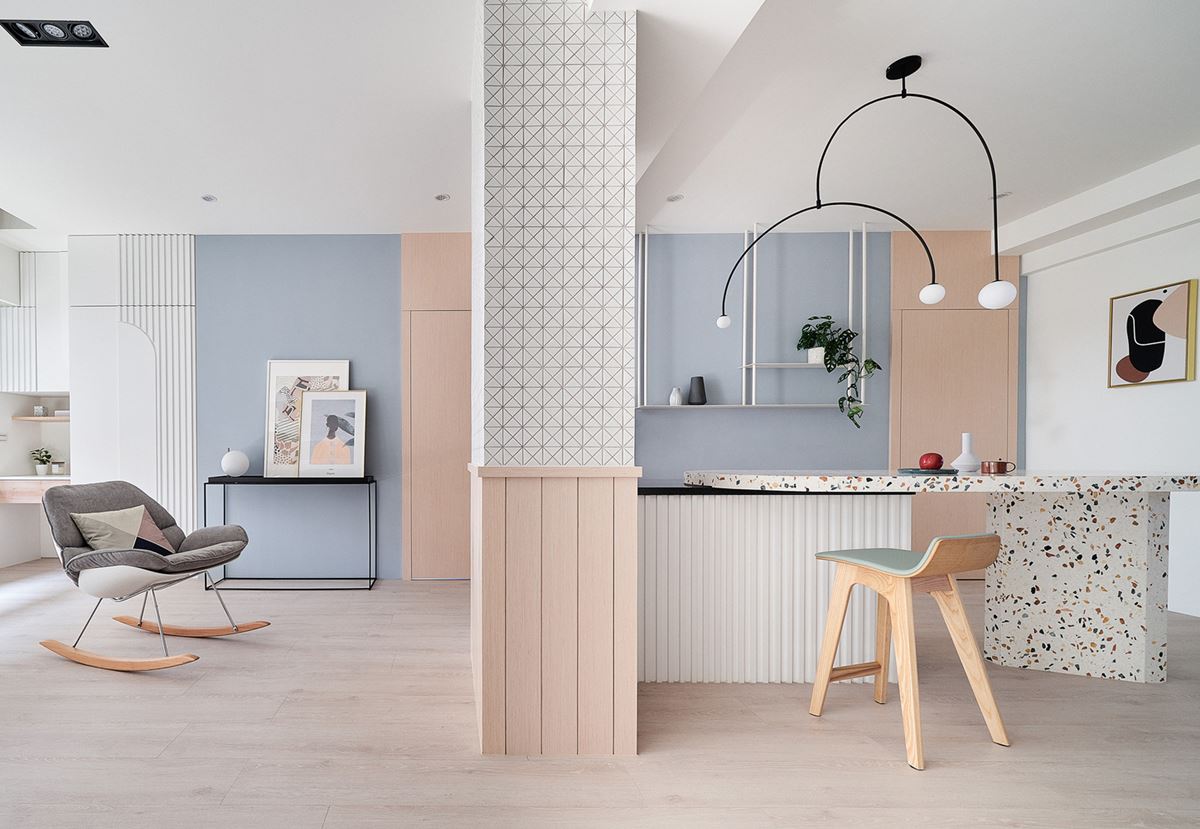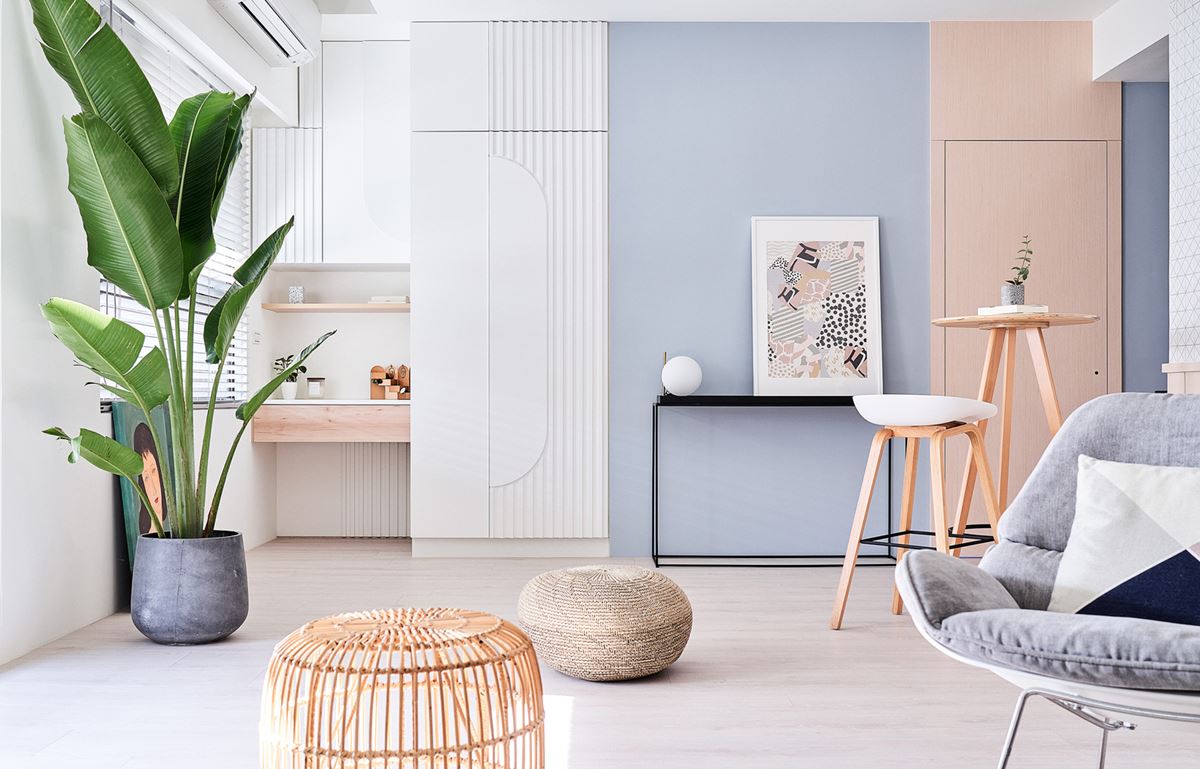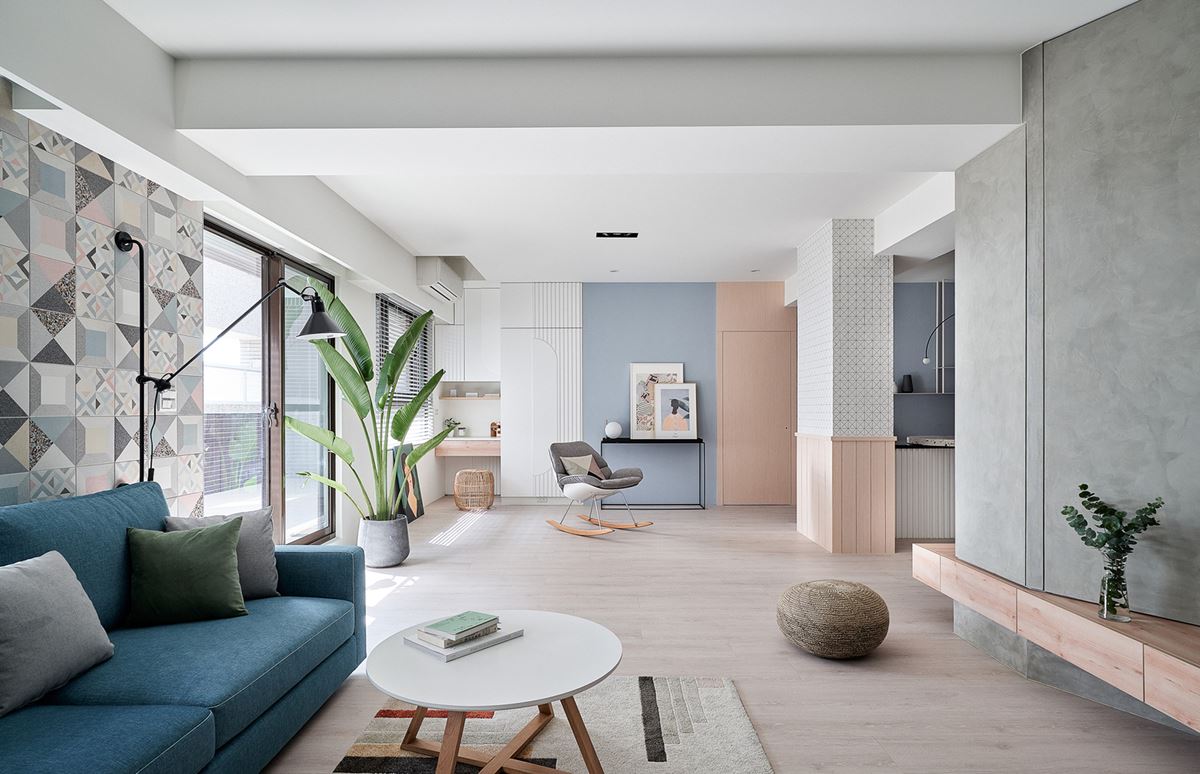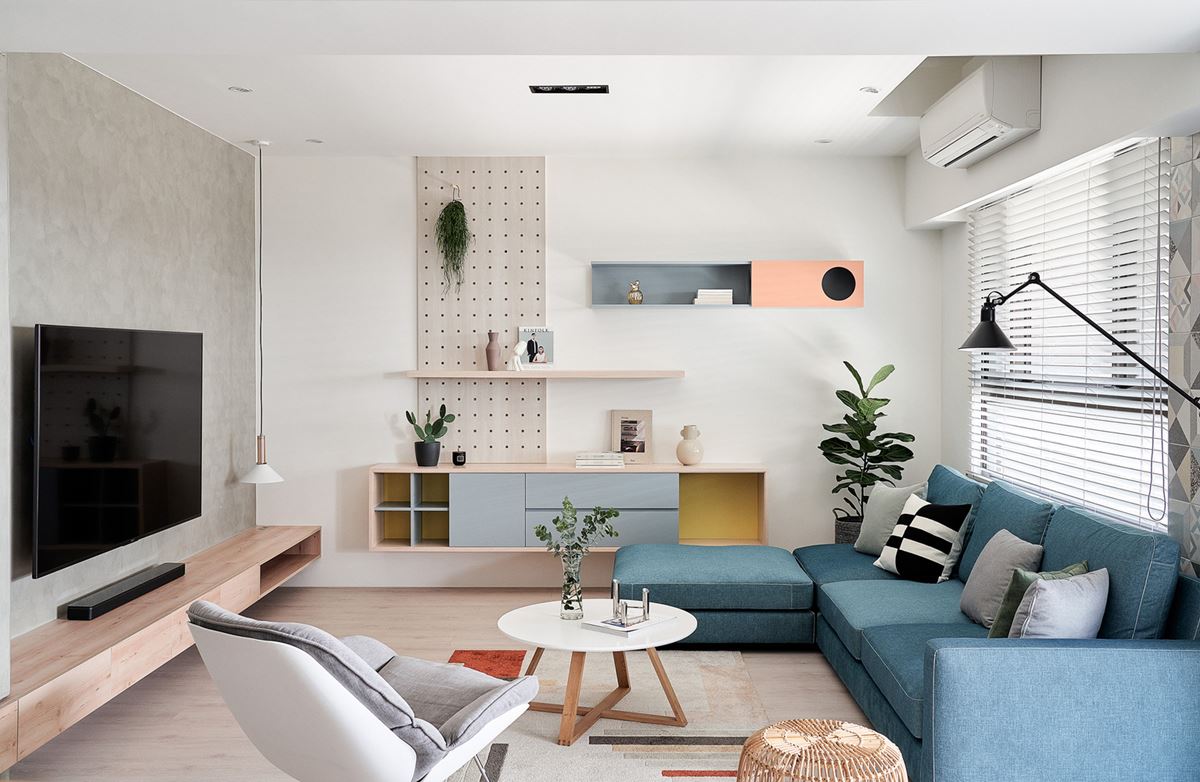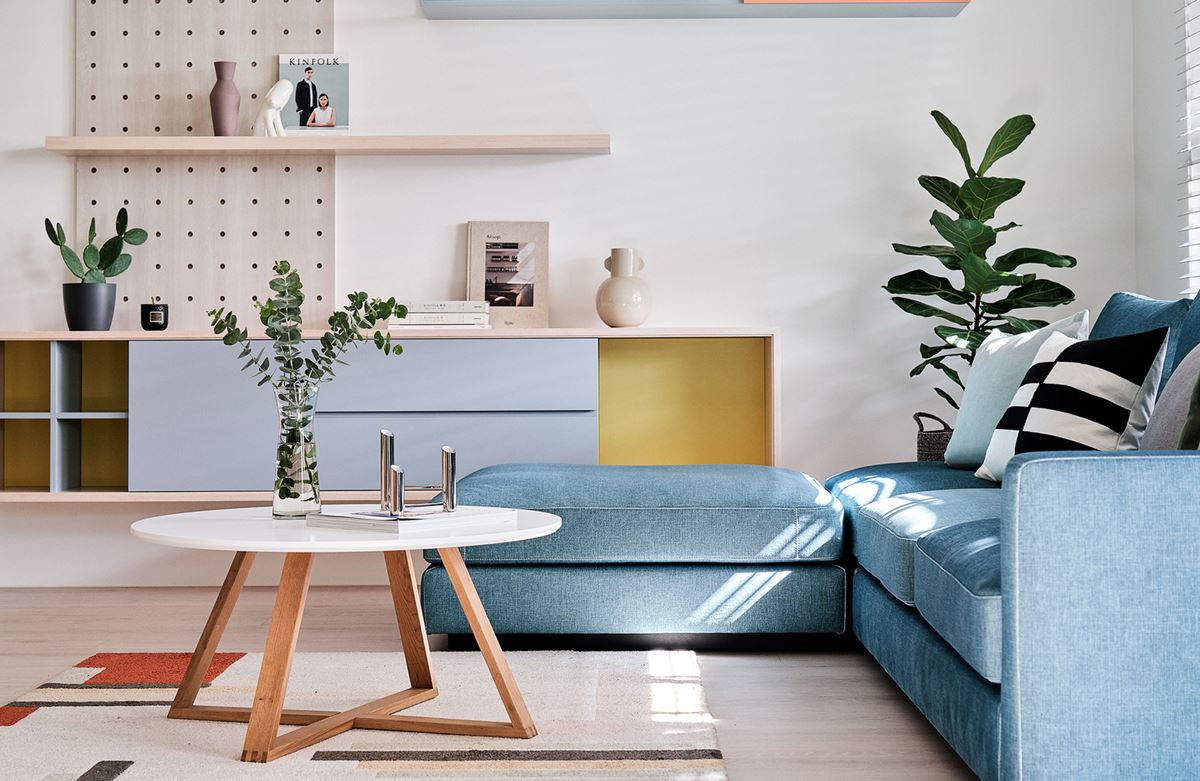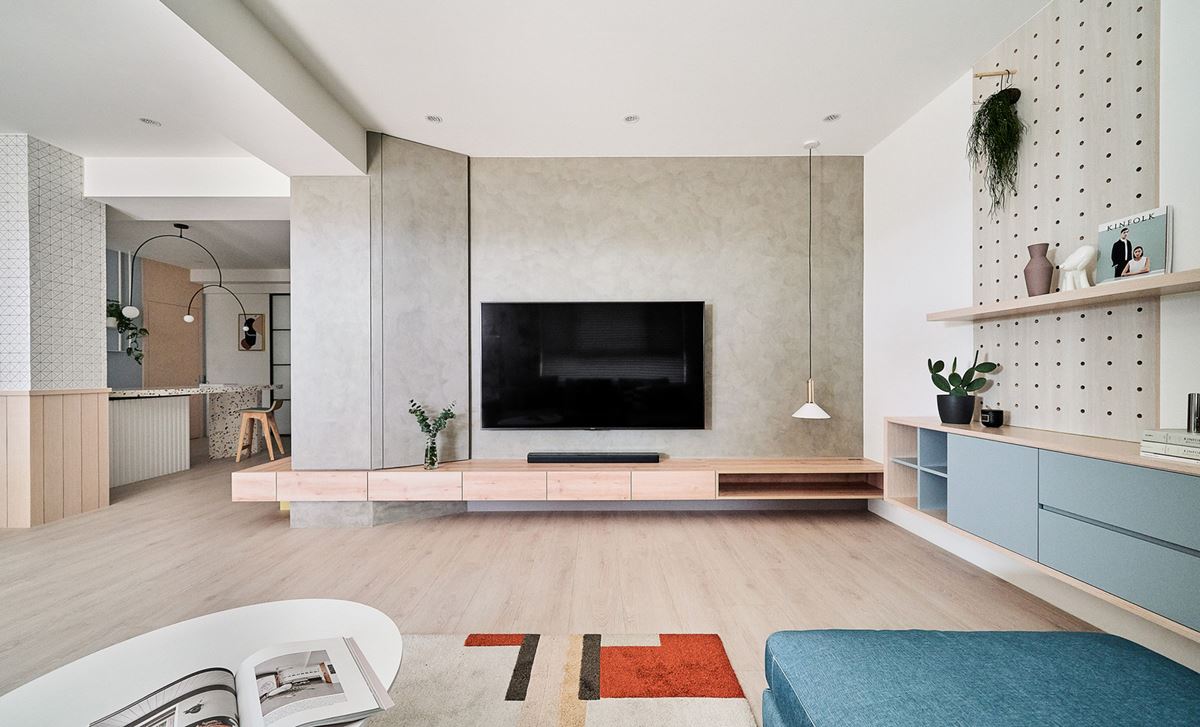 The artistic approach expressed through colors is further developed into the layout and the practical arrangement of the interior area. Taking down the original partition walls, the designers have created a widely open space which, through introducing subtle curved lines and geometric shapes in minimalist sense, was then newly composed to define a number of functional rooms.
The division between the living room, the dining area and the additional flexible room is practically invisible, like in a dream, yet they come clearly arranged by intangible lines raying out from a single structural pillar. To echo the design concept stands a terrazzo-made kitchen island attached to the pillar, featuring a single slab in a delicate curvy shape and a single-leg structure.
Bubble-like ceiling pendants add charm to the overall styling of the apartment, where all elements have been carefully designed to achieve an enchanting dream-like ambiance.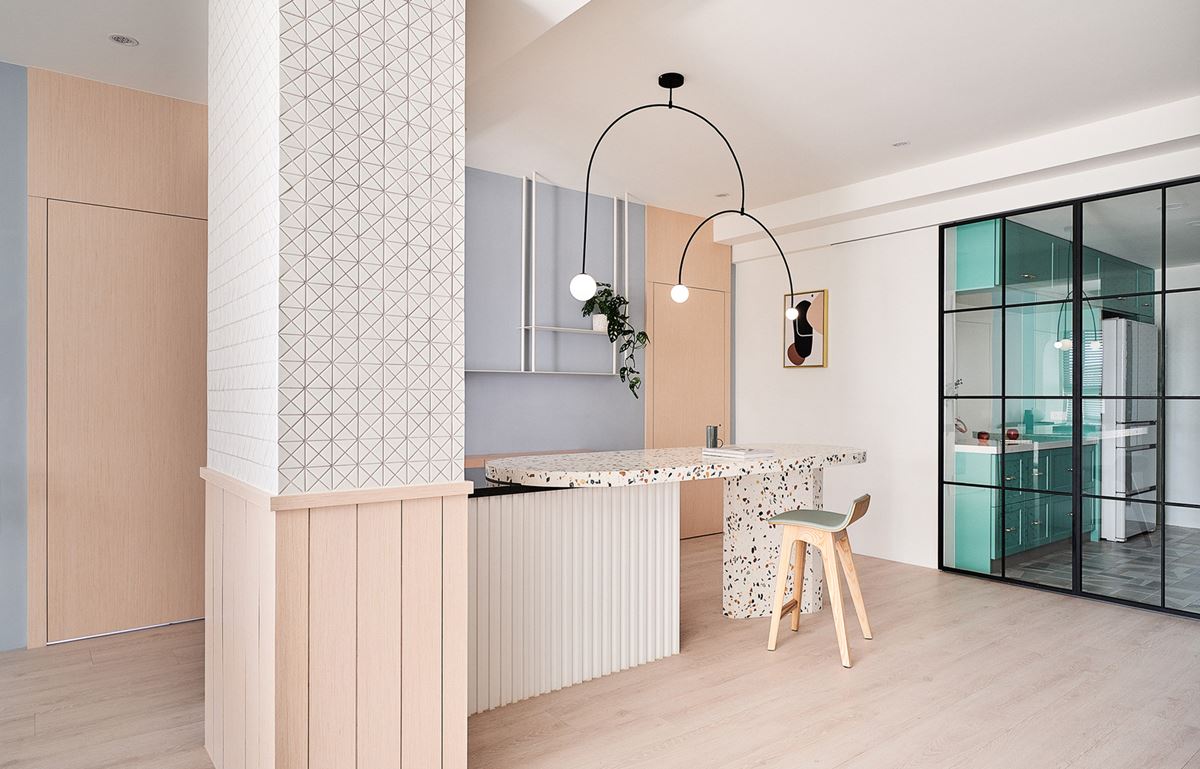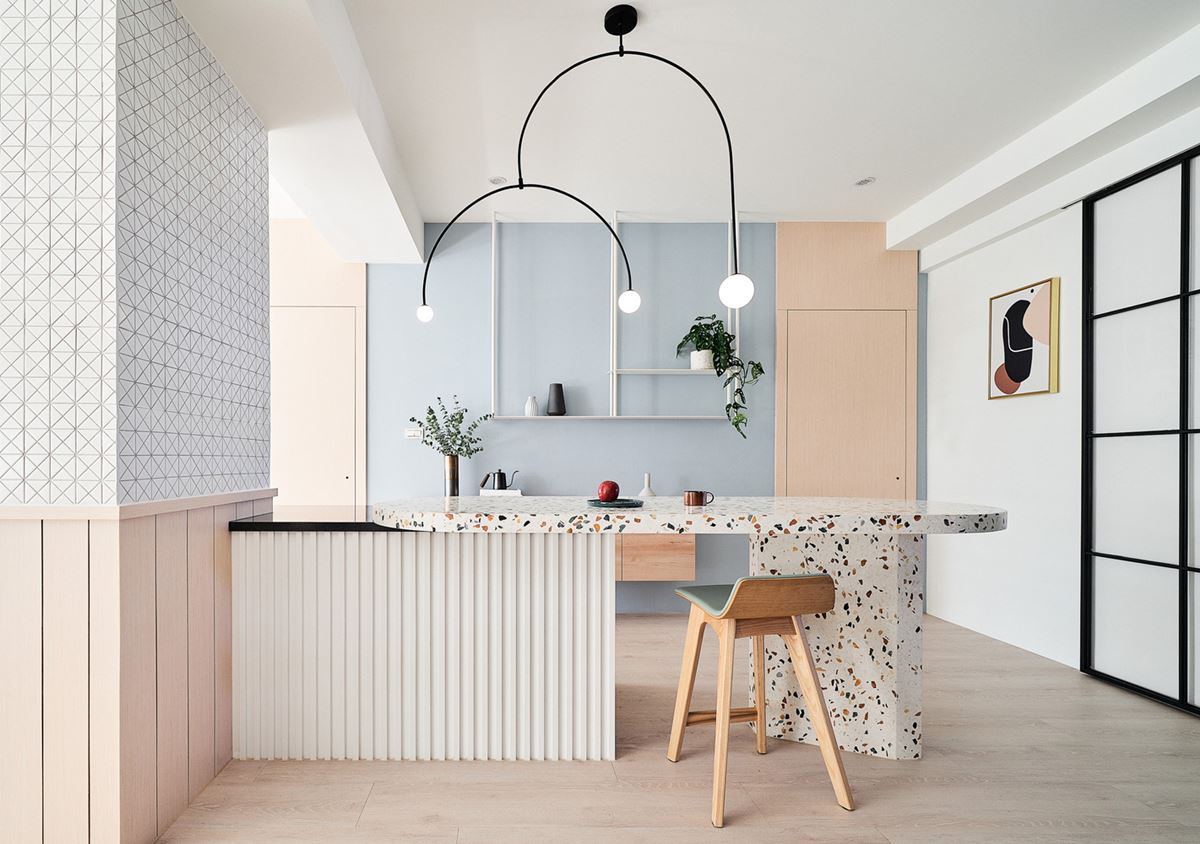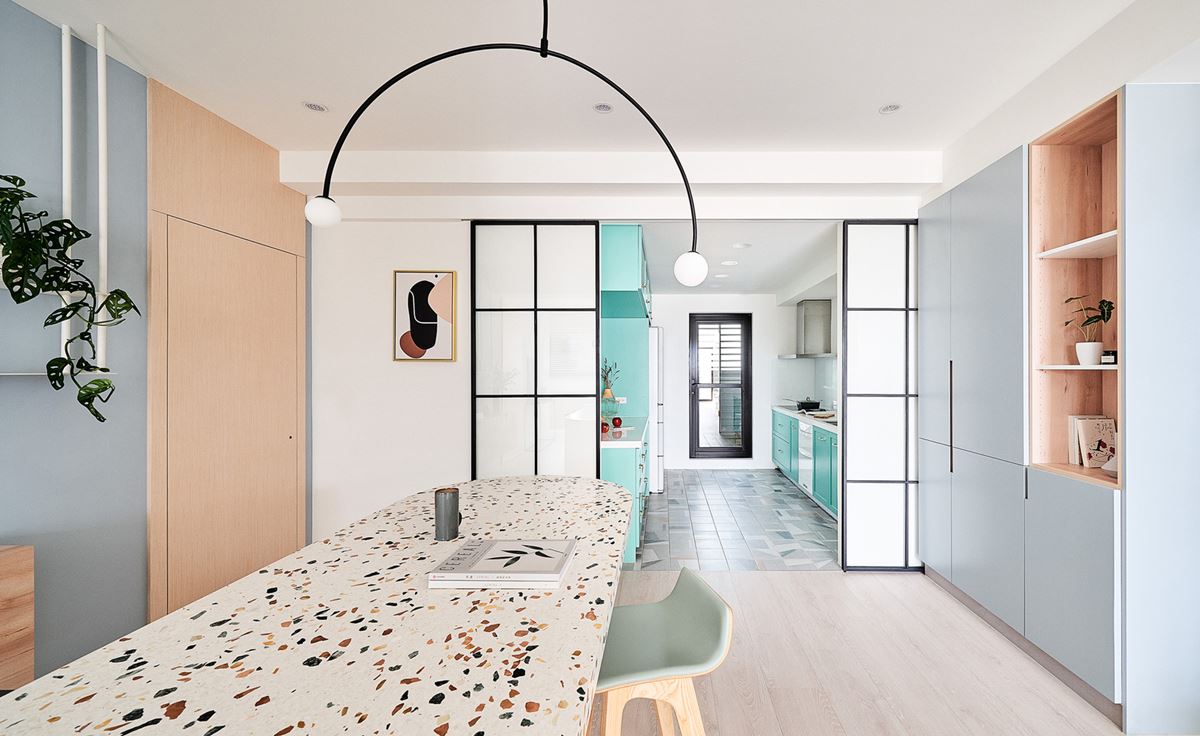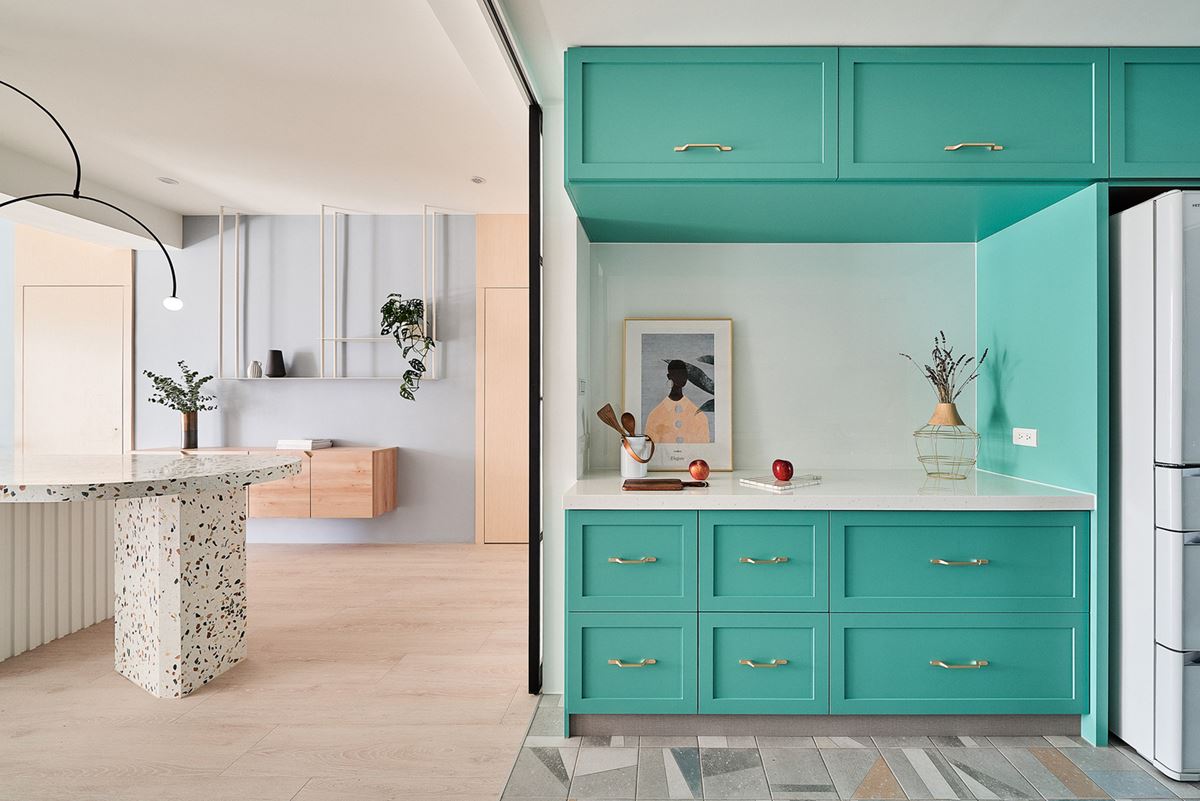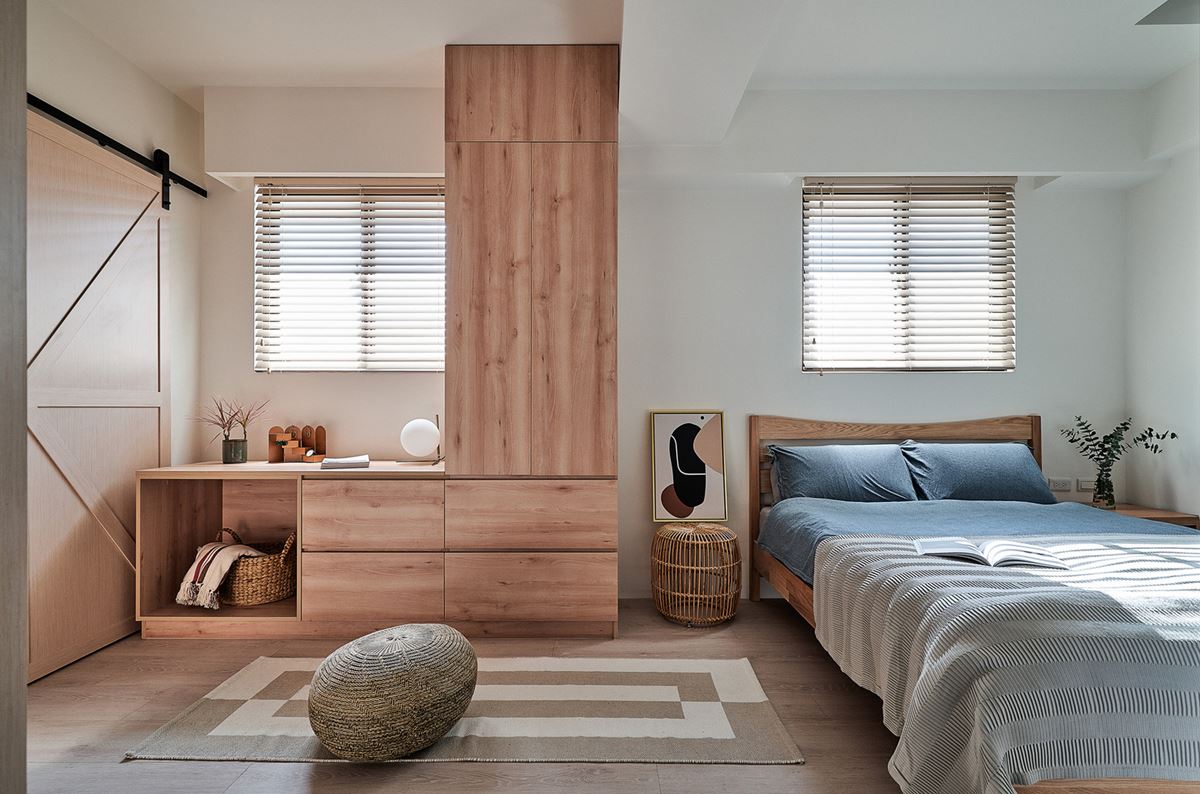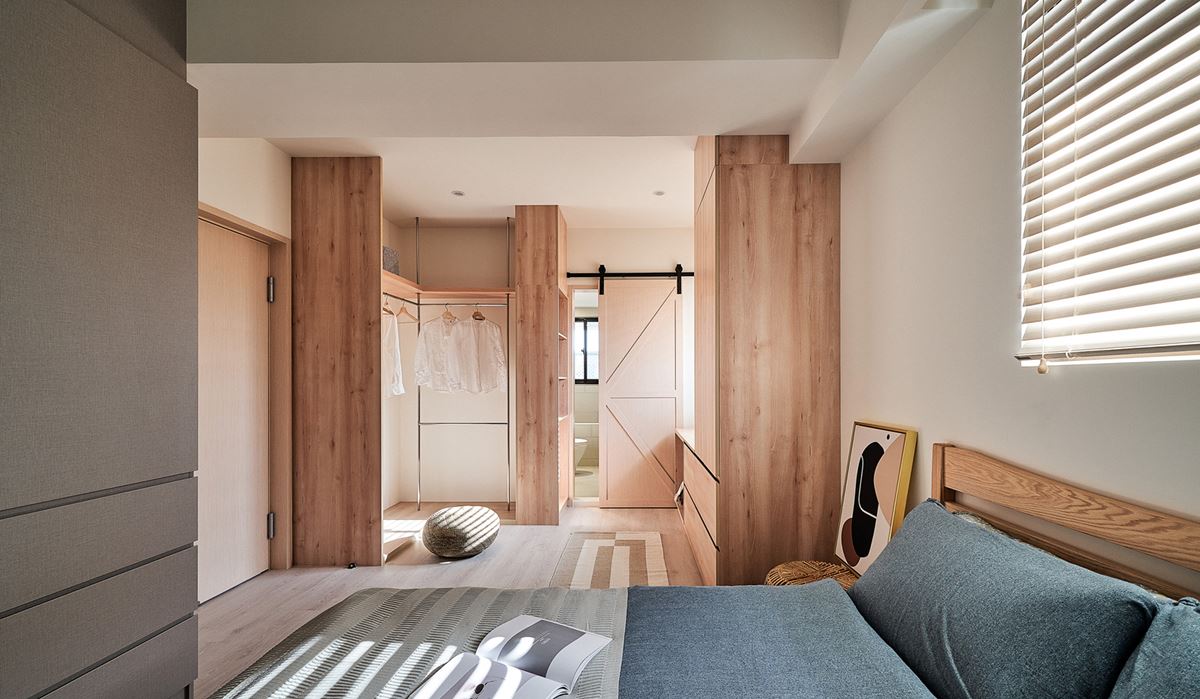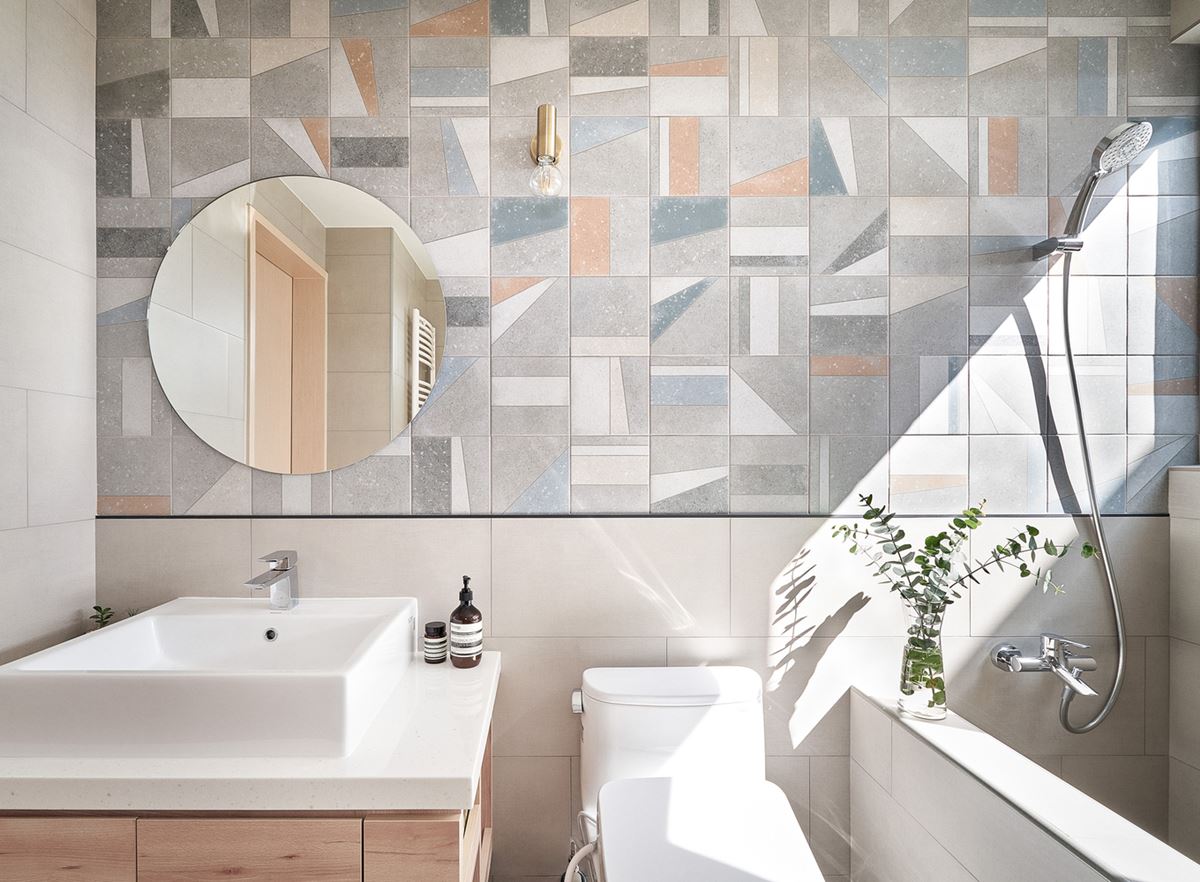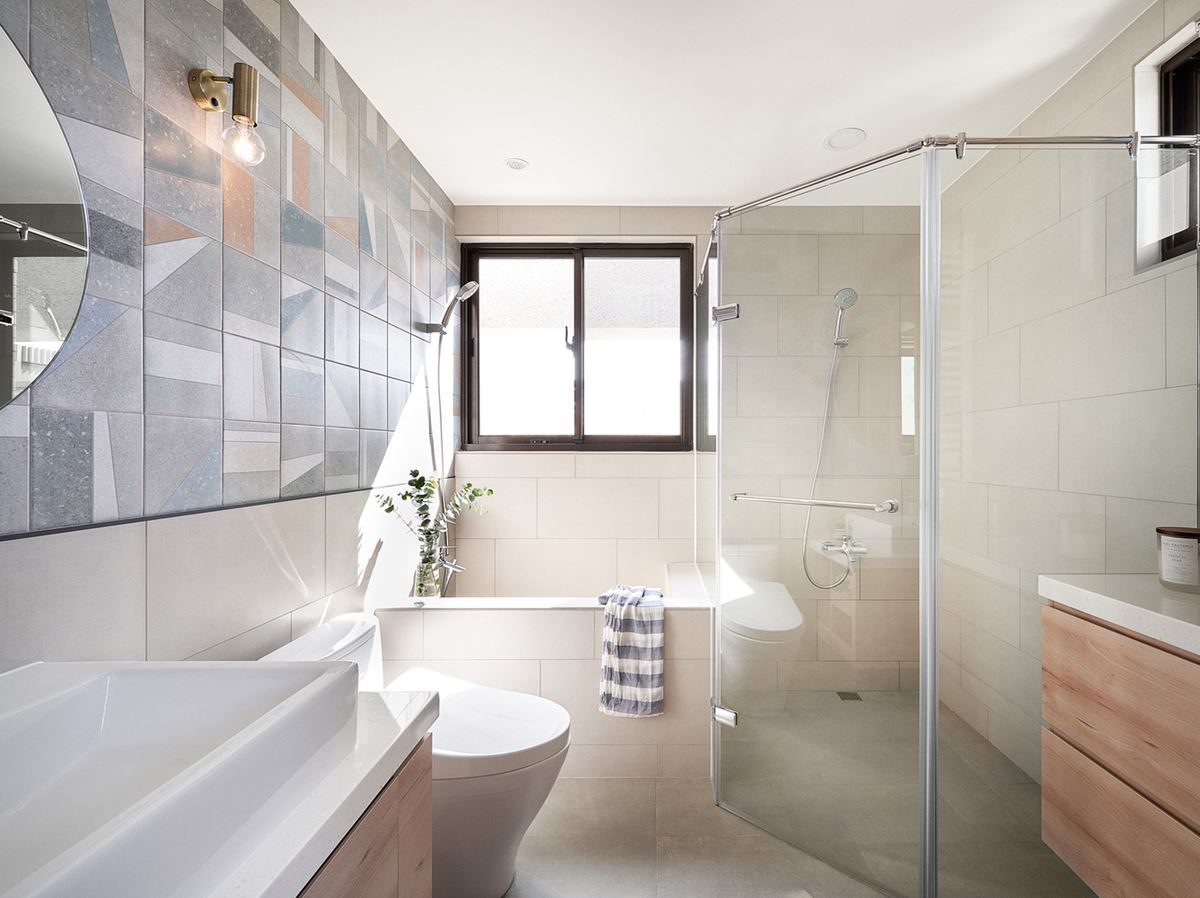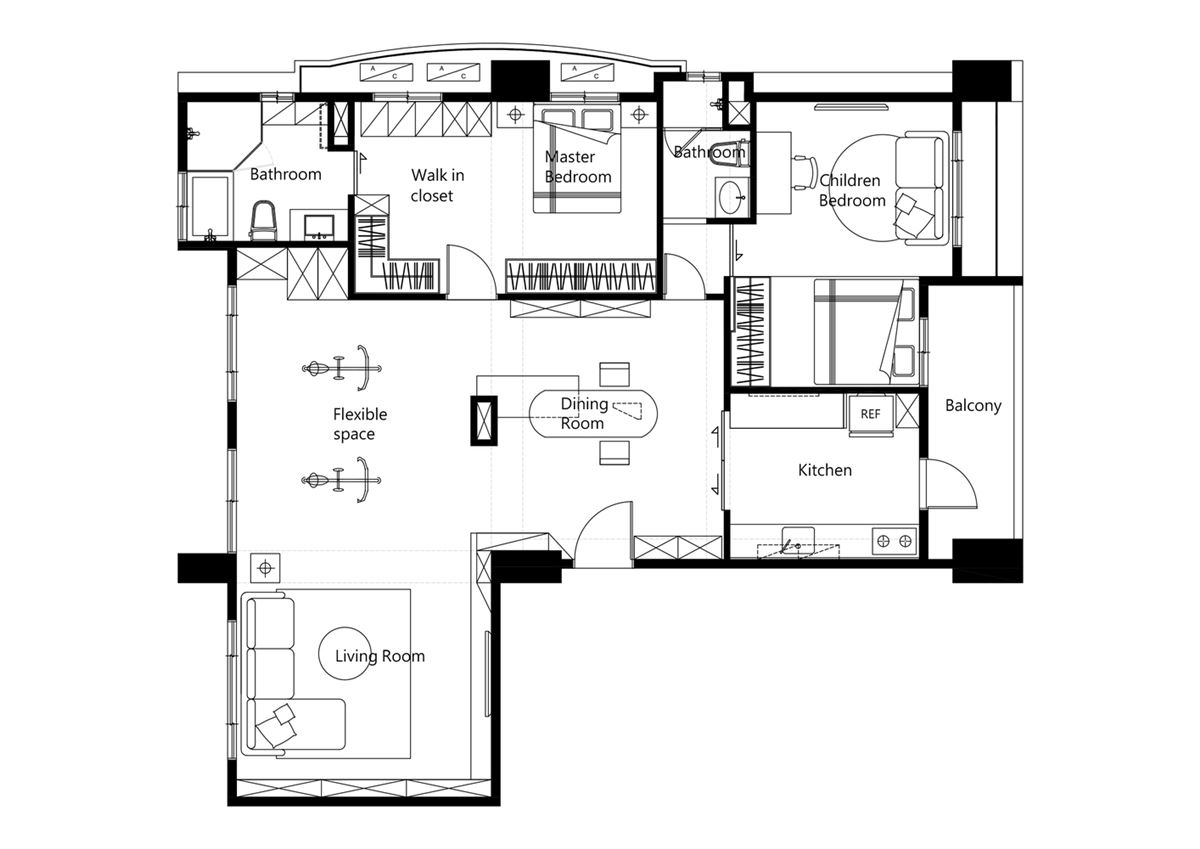 Photography: Hey!Cheese