Have you ever had dreams of having your very own personal garden? Have you often fantasized about being able to isolate yourself from your fast-paced lifestyle? Would you love to just relax into your lounge chair with a glass of wine to revel in the moment of floral bliss? With this stunning rooftop garden, located in Chelsea, New York your dreams can suddenly become a reality!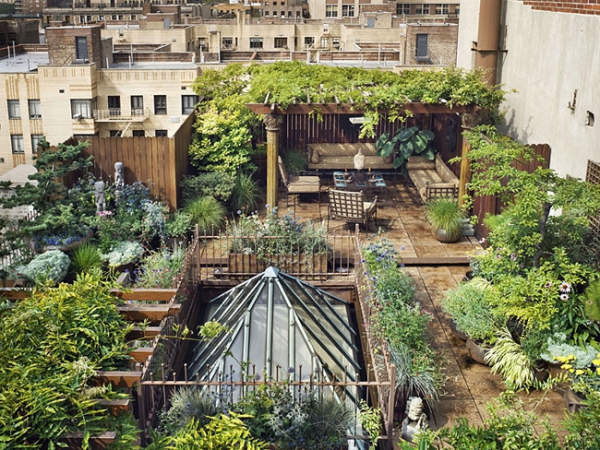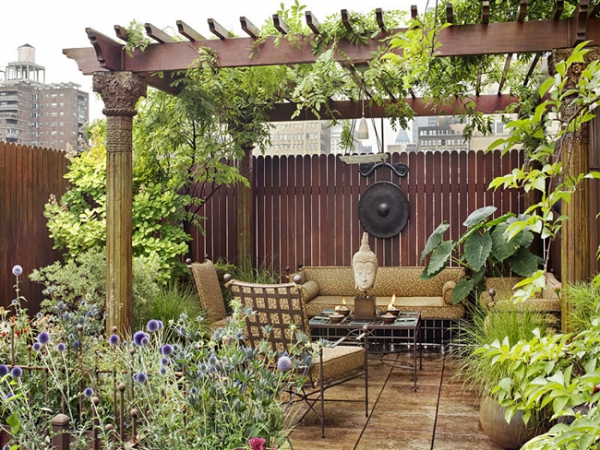 This marvelous rooftop garden is a part of an amazing penthouse underneath that spans over 1,600 square feet and features décor that mentally takes you all around the world! The landscape of this heavenly oasis features numerous kinds of plants, both vibrant and fragrant, with statement-worthy pots that add to the experience. With earth-toned outdoor furniture that shows off fun patterns, you and your guests are always guaranteed a cozy view of the city's skyline, night sky and main attractions.
If you are a fan of the city but enjoy a tasteful reminder of nature in your home with a rooftop garden away from all of the constant buzz of your environment, then this is the dream penthouse for you! Feel free to allow your mind to run wild! After all, the sky is the limit.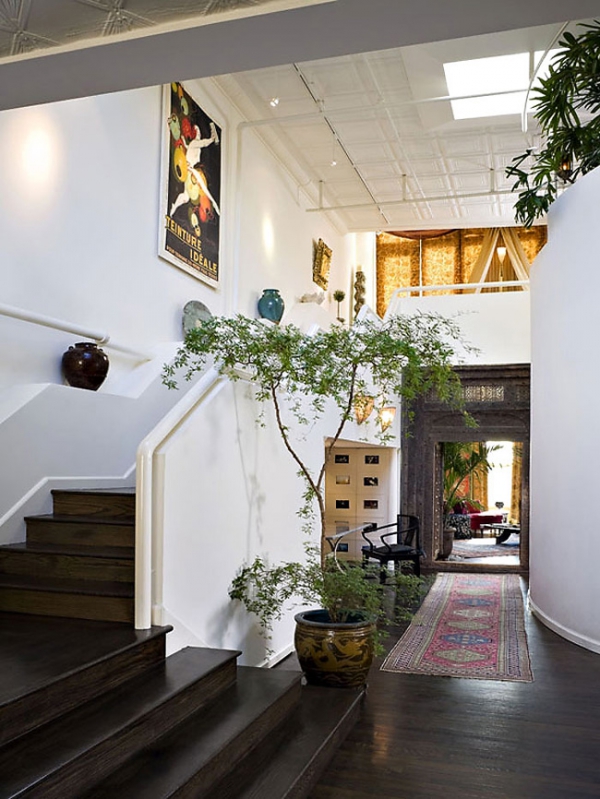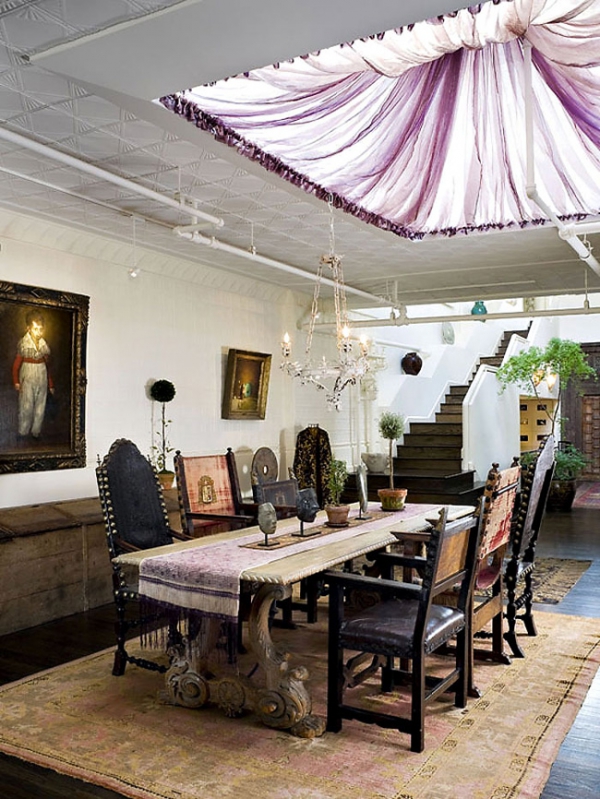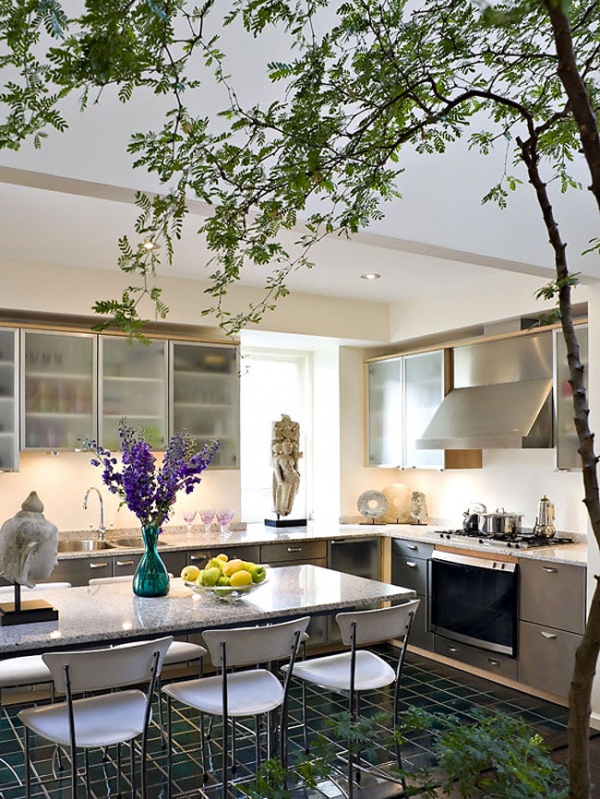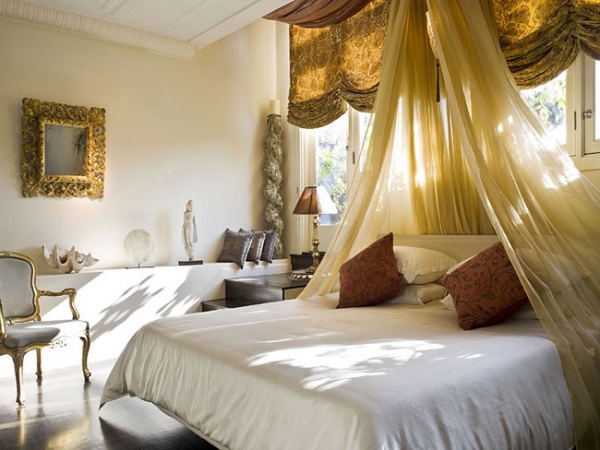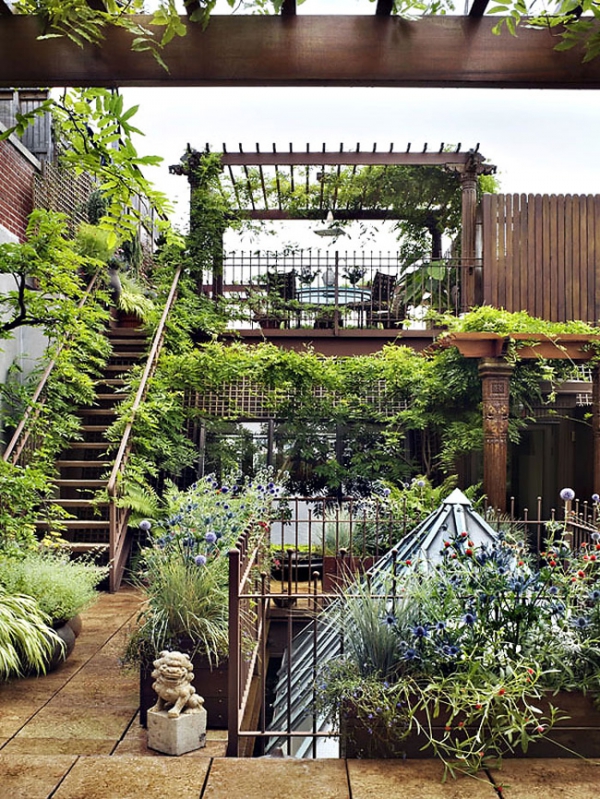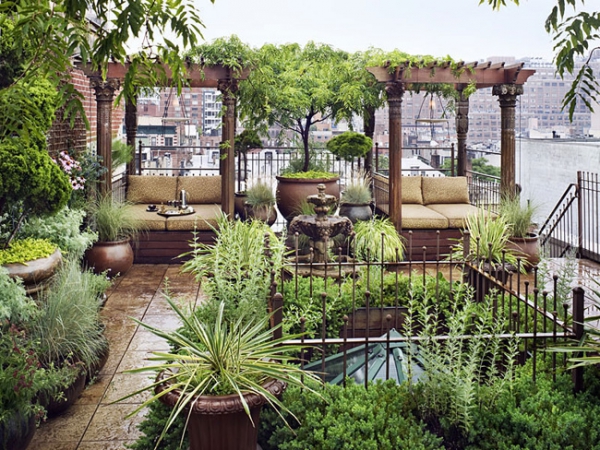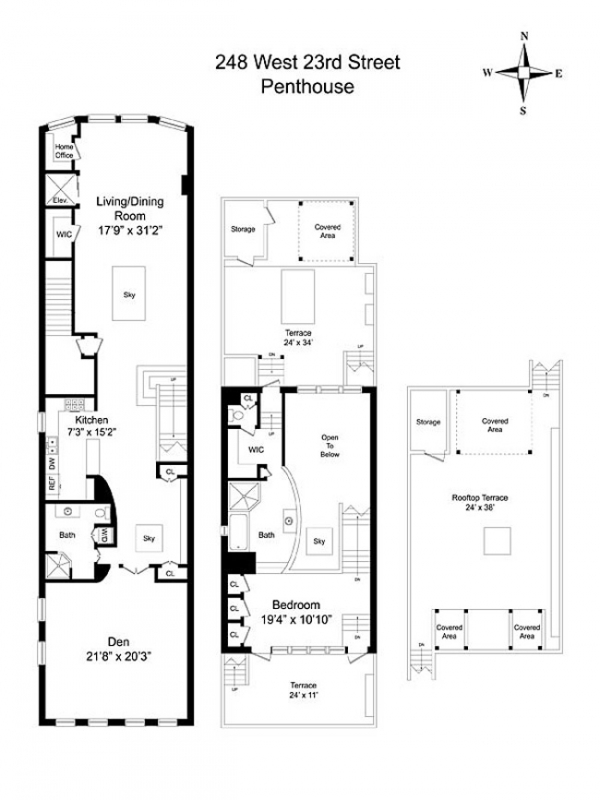 Images found on HomeDSGN