In the depths of a bone-chilling and dreary Swedish winter, it would be hard not to succumb to an occasional bout of depression – but not in this apartment! Located in Gothenburg, this small yet lovely space employs such a bright and cheery apartment design that it would be next-to-impossible to feel anything but happiness while inside.
In a country dominated by its deep winters, apartment décor ideas such as these could be just right cure for those stricken with the seasonal blues.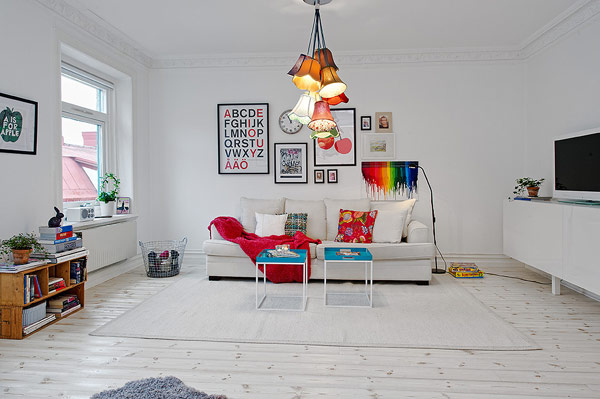 The apartment's predominantly white interior provides the perfect backdrop for plenty of fun, whimsical, colorful touches. In the living area, brightly colored lanterns hang stacked upon one another, and hot pink and aqua blue pillows decorate the cushy white couch and chair. The computer area/study is outfitted with a funky lime-green chair and a string of lovely small posters that hang above the computer.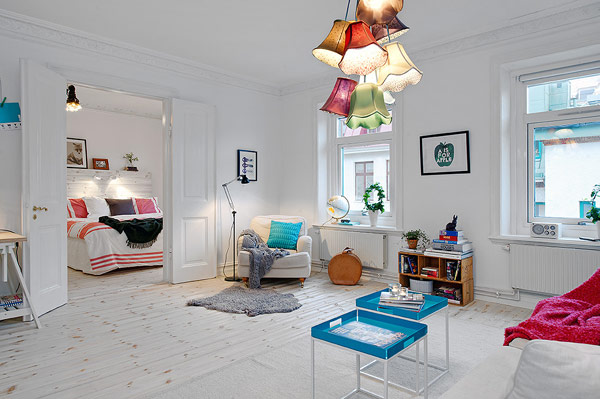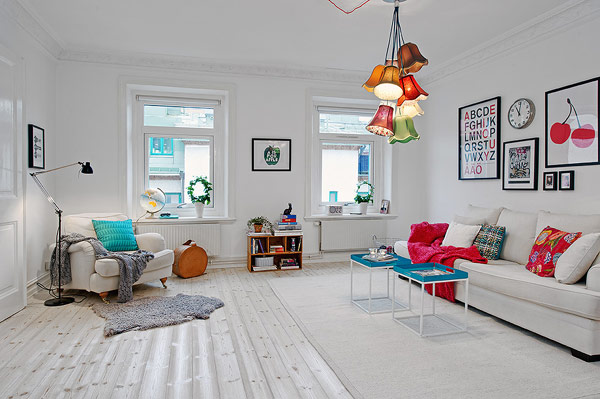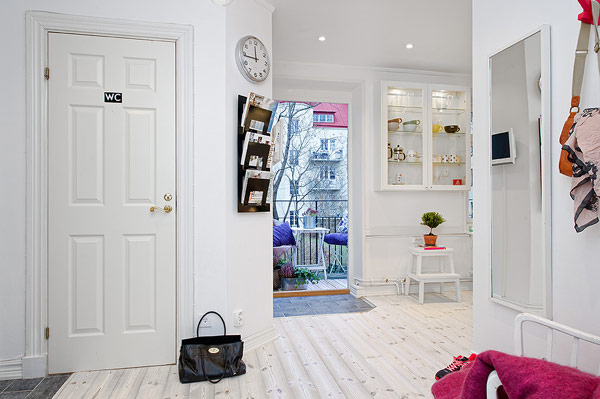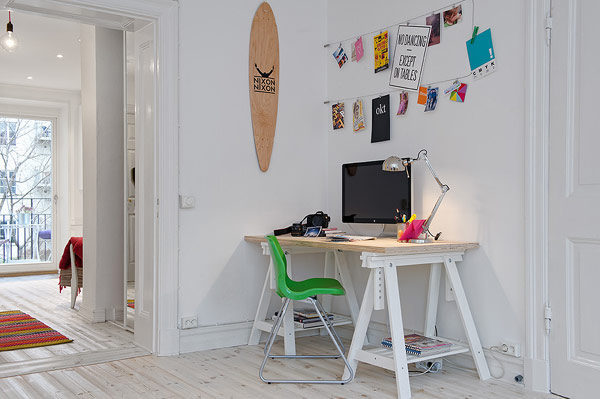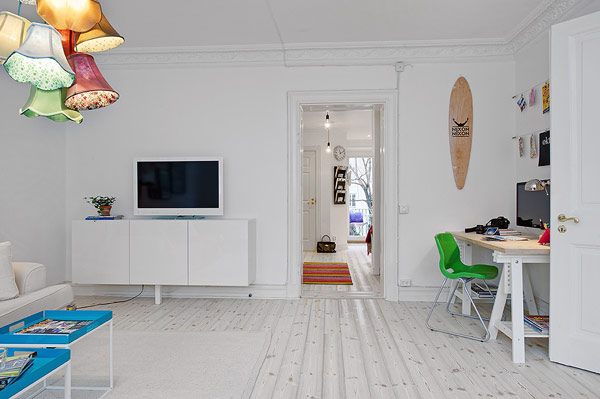 In the kitchen, pops of color occur in the form of green plants, fresh flowers, and cornflower blue kitchenware. Both the bedroom and bathroom are immaculately designed, with plenty of colorful fabrics and fun textures to balance out the starkness of the whitewashed walls and floors.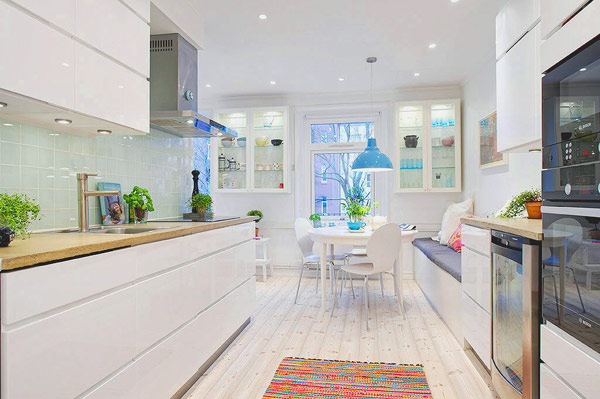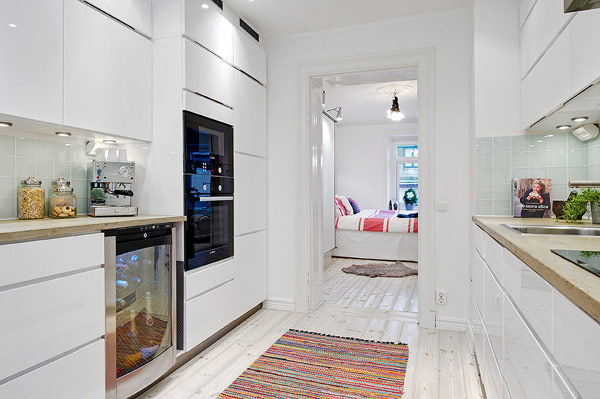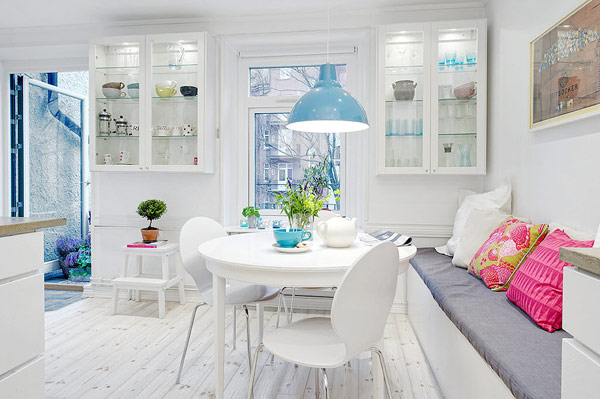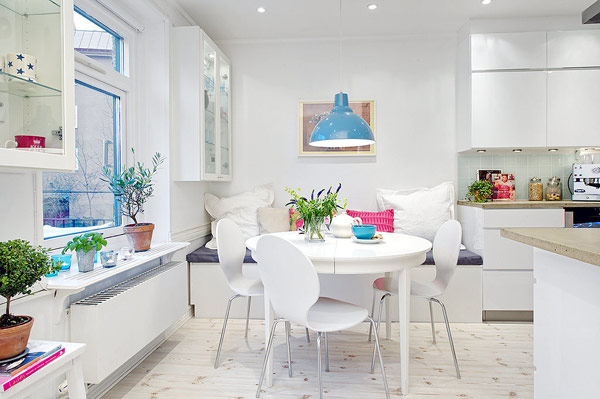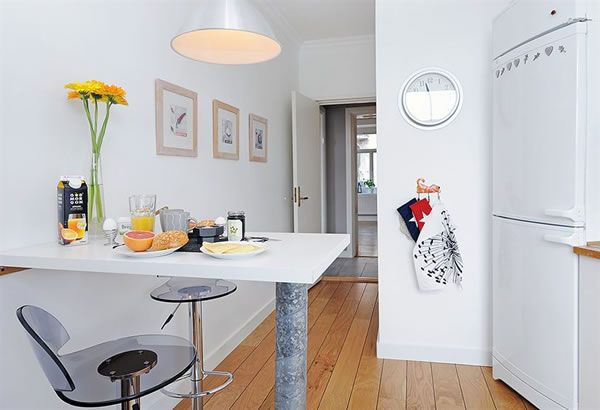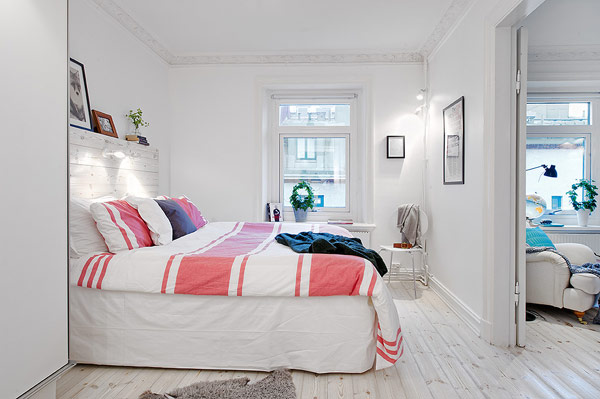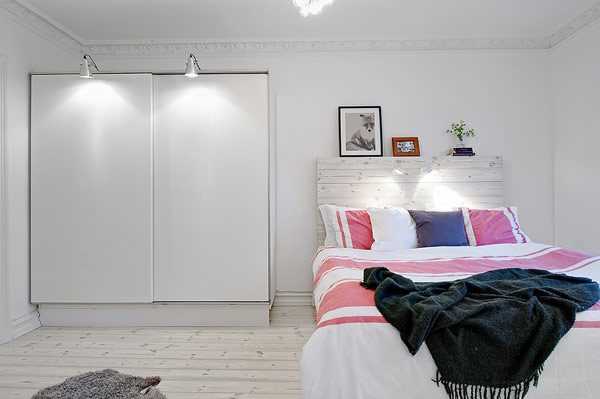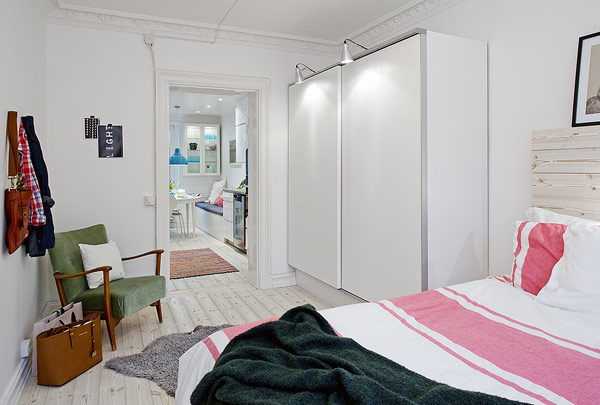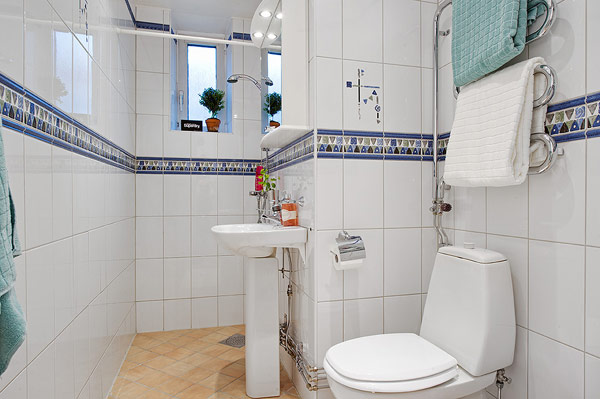 There is even a cozy, attractive balcony that hangs to the east, overlooking Gothenburg's bustling city center. This space is truly exquisite, with its violet, flower-patterned pillows, plethora of rugs, and flowers bursting from every surface. The mere dream of spending days soaking up spring and summertime on this balcony would get any Swedish citizen through the cruelest of winters.
In short, this cheery apartment design is a true find – it achieves an amazing balance between luxury design and cheerful comfort, as well as a unique take on an all-white interior. A feeling of true happiness practically radiates from every corner of this brightly inviting space.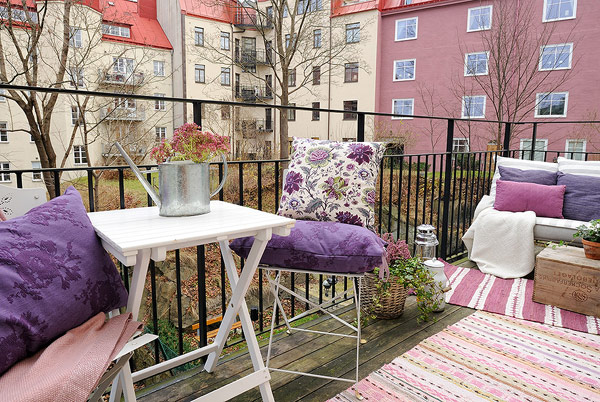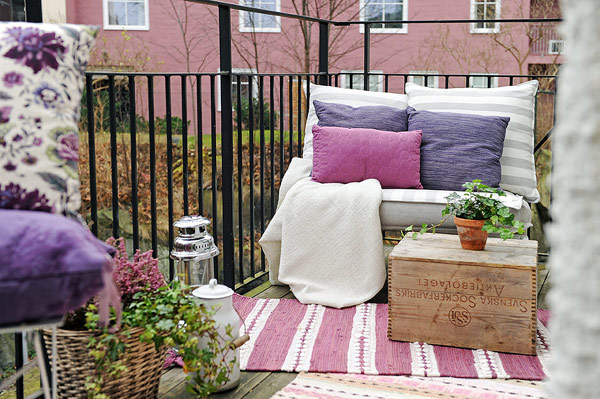 Images found on: Cuded