The carefully considered design of this gorgeous tiny home uses every wall and every corner to create a stunning residence within its constrained footprint. Located in central Stockholm, this 30 square meter beauty is furnished in light strokes, to create airy spaces flooded with natural light and Scandinavian style.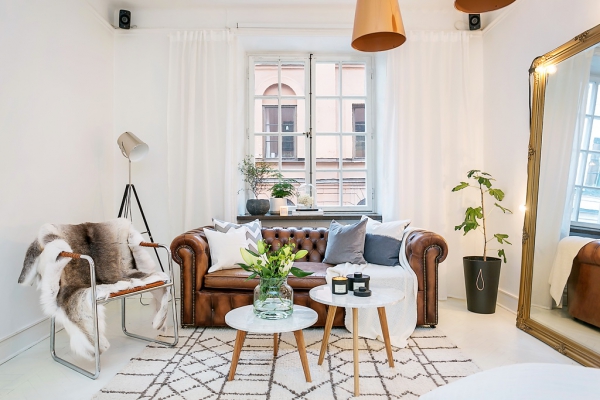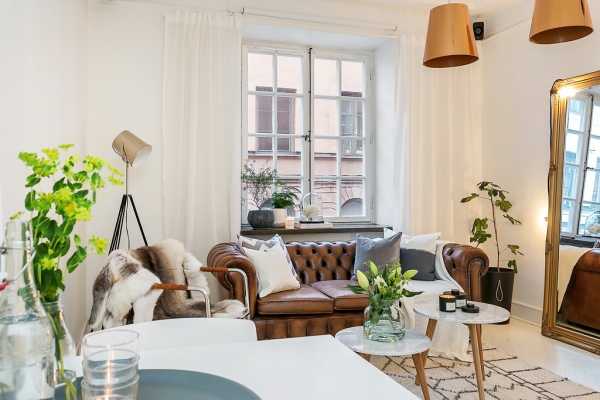 The apartment is laid out in a linear fashion with the kitchen, hall and main living room lined up to create a continuous space that offers ample opportunity for shared use and easy spillovers. This also allows external light and ventilation to permeate the entire length of the apartment.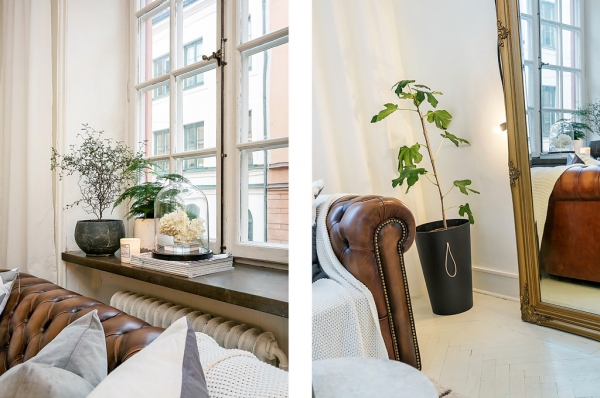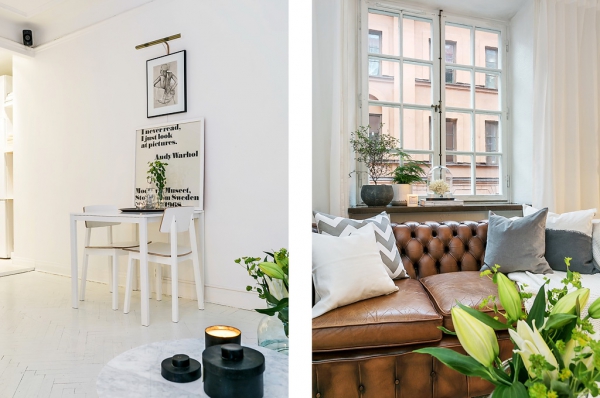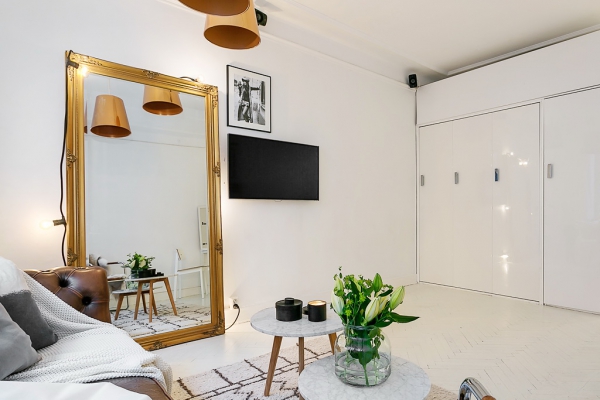 Fashioned in a modern template, the decor is simple, bold and impressive without being overwhelming. This gorgeous tiny home is in white which contrasts gently with ochre and brown to steer clear of unneeded starkness. Delicate accents of vibrancy are provided with smartly dressed plants. The bathroom – a vision in blue- offers a completely different aesthetic that adds a dash of play to the overall experience.
The design optimizes its space by adopting smart furniture and an adaptive layout; a folding bed tucked away into the wall opens up at night to transform the living room into a comfortable sleeping area. Storage is largely concealed behind seamless whites to ensure minimal visual clutter.
A sensible approach to small space design, this gorgeous tiny home packs in some big impressions. Its clean and contained style complements the urban demand beautifully to ensure its occupants breathe easy.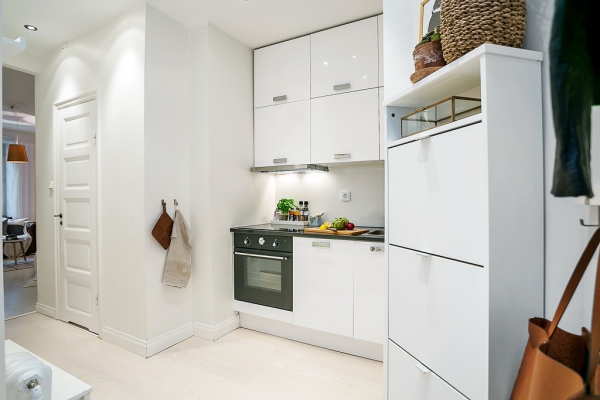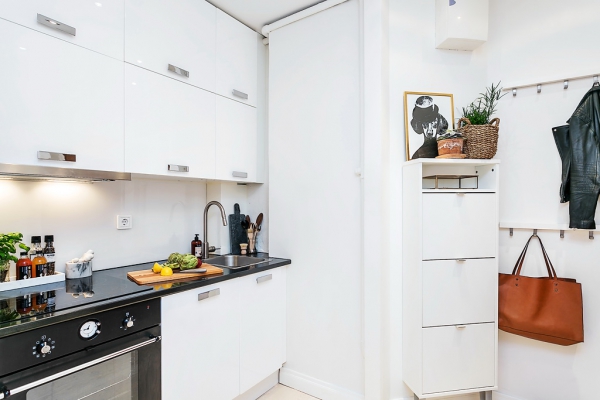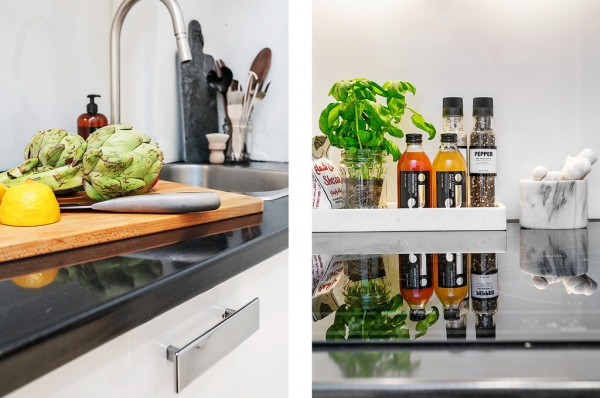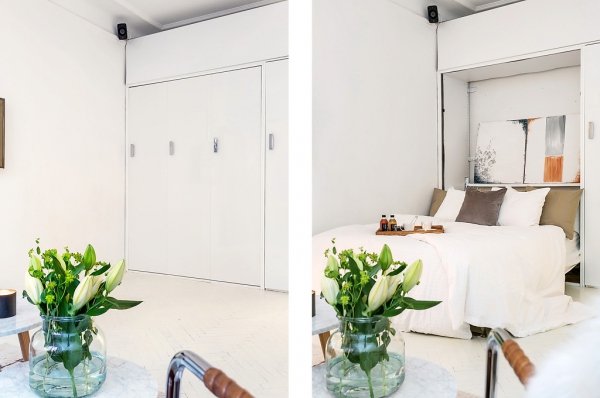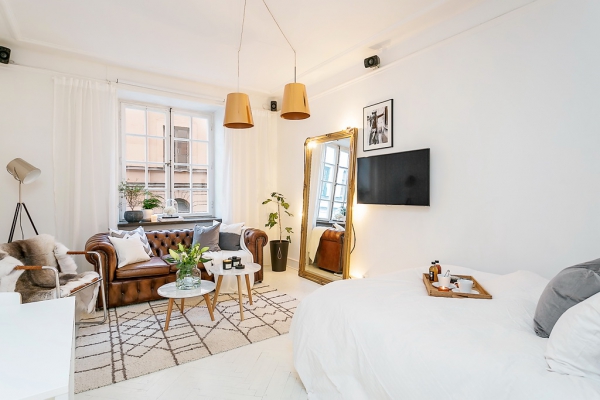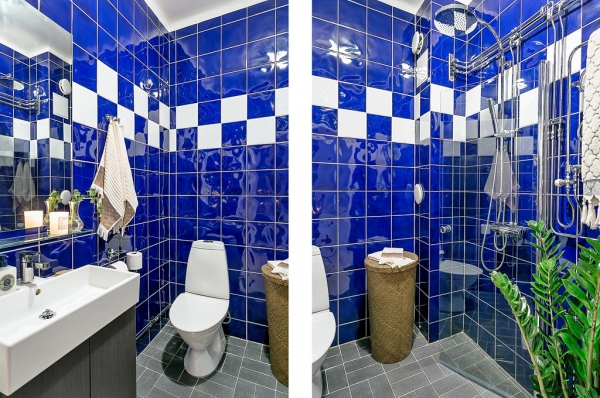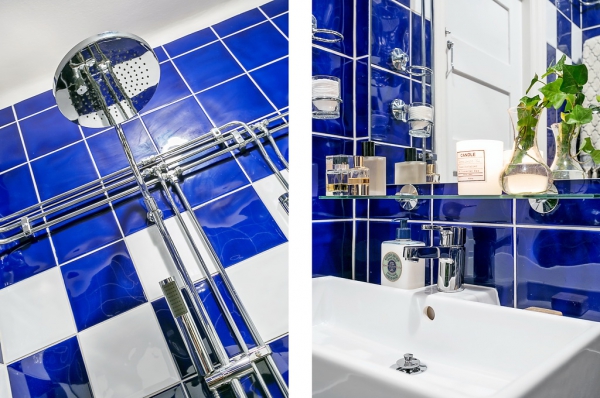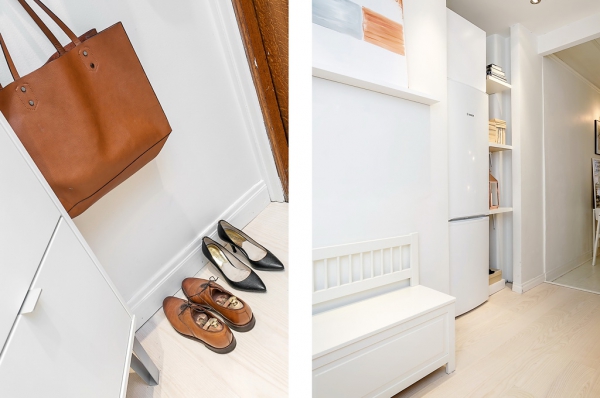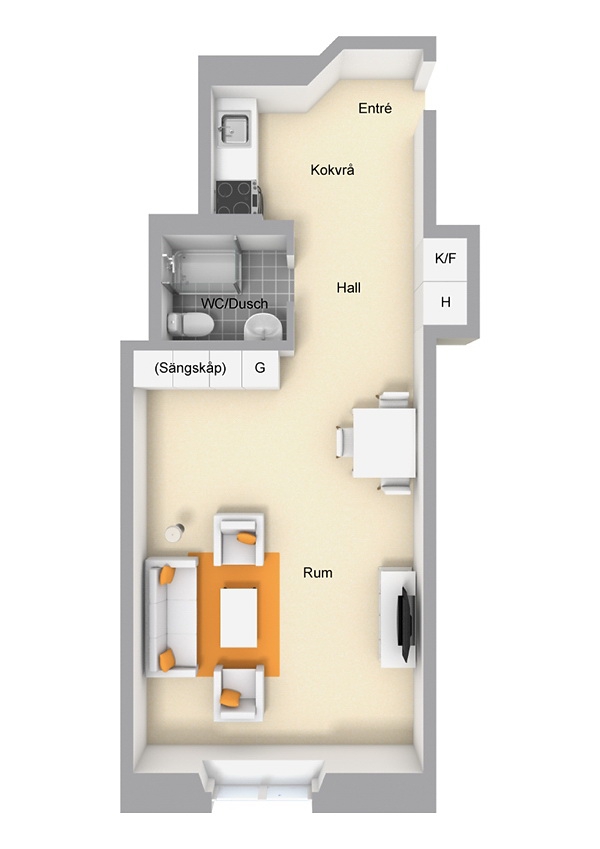 Images found here