A splash of contemporary ideas and ambitions enlightens this Art Nouveau residence from the 1900s to create a habitat that is refreshingly original and utterly inspiring.
Architects Margherita Serboli and CaSA (Colombo and Serboli Architects) transform this 97 square meters apartment, located in the Eixample District of Barcelona, into a three bedroom holiday home that embraces its past and future with graceful ease. Drawing on a play of natural light, a fluid encounter with form and elements, and a sinuous palette of pastel interiors, the design weaves a spectrum of identities and ambitions into an elegant conversation in space and time.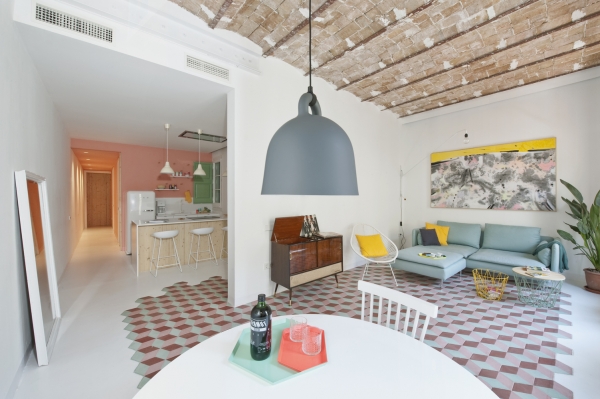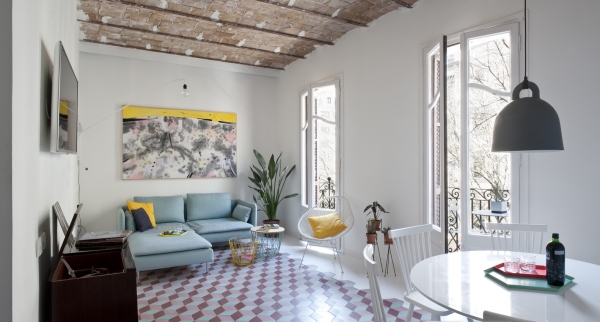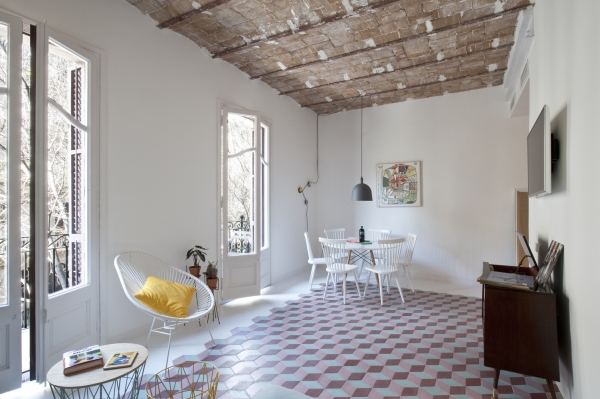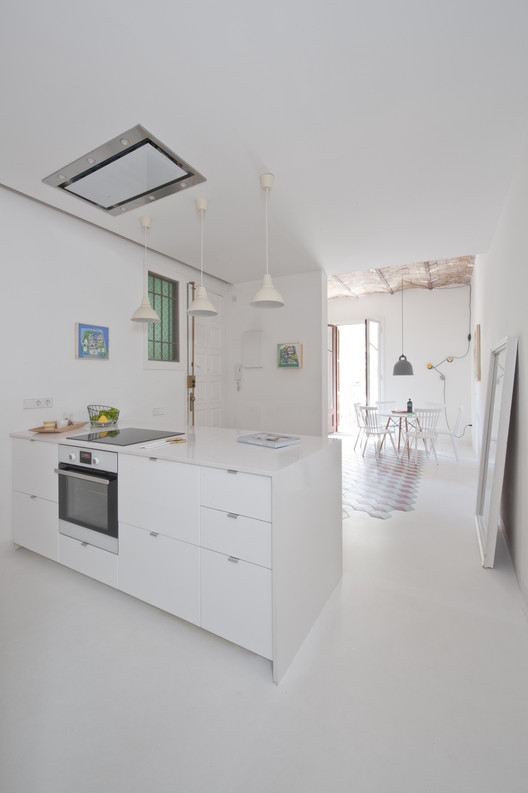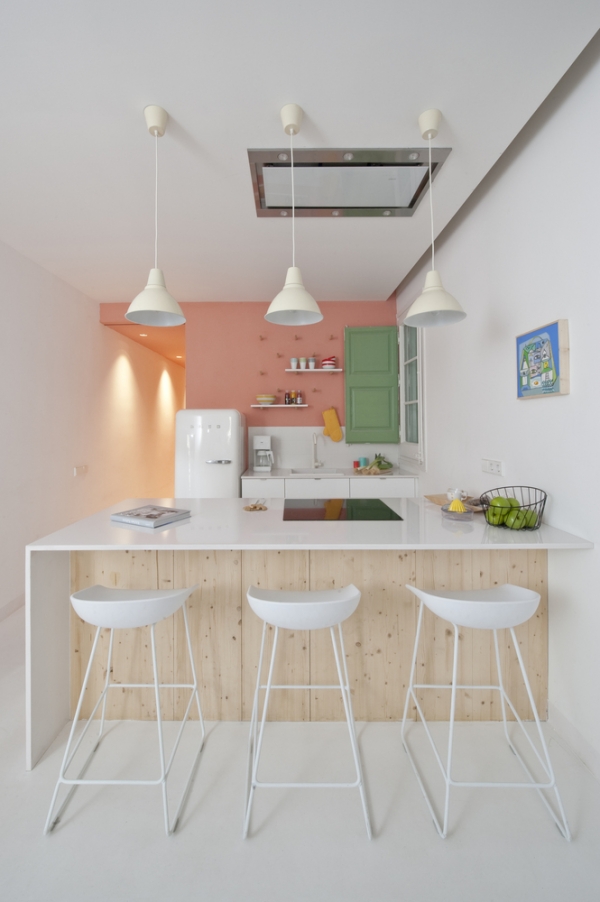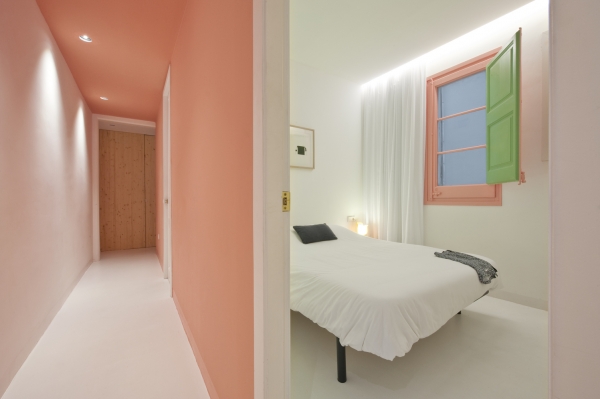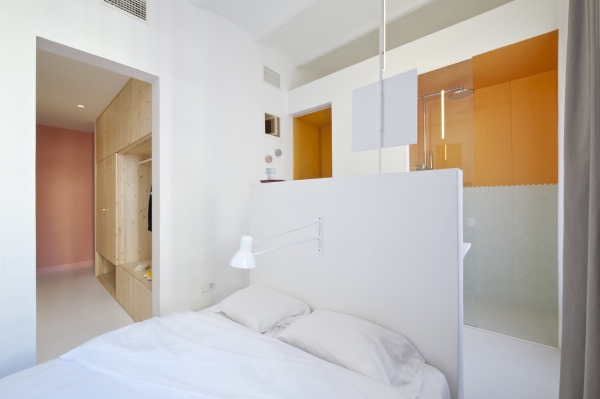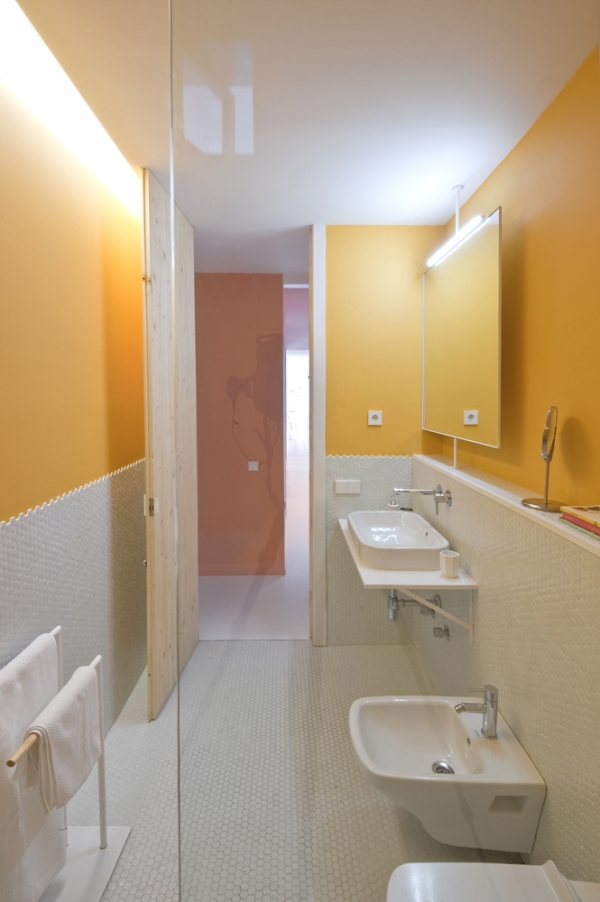 Photographs: Roberto Ruiz
The design strips back the home décor to its basics, using the inherent aesthetics of the built to build its spatial vocabulary. Spaces are opened up and blended together to create smoother lines of sight and movement, with the false ceiling being removed to expose the original Catalan vaults in their original terracotta finish. Even the original windows woodwork has been rescued and a hydraulic tile scheme has been rescued to bring a flavor of the home's past to the fore.
The spotlight is maintained on these forms and elements, using natural light and soft pastel colors to tie the scheme together. However these subtle strategies take on a life of their own, with the pastel interiors becoming a distinguishing feature of this design in many ways.