When space is limited, interior designers engage the power of creativity to create a cozy living environment. And when you look at the lovely Nagatacho apartment in the heart of busy Tokyo you'll know what it is all about!
There's nothing that you wouldn't love about this interior! Here the designers from Adam Nathaniel Furman launched a seductive euphoria of colors, textures and shapes, with thoughtful implementation of high-quality natural and artificial materials and luxurious finishings, to ensure maximum aesthetics and practical functionality of the open-plan living space of the apartment.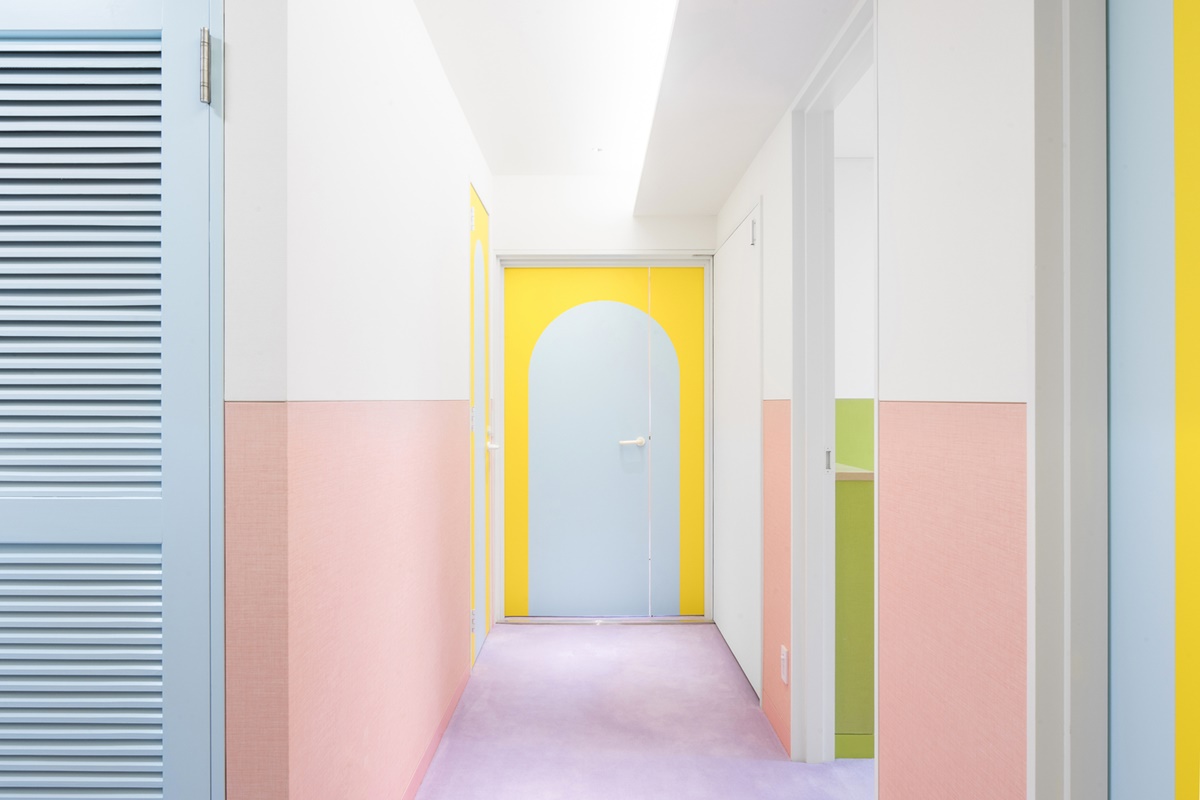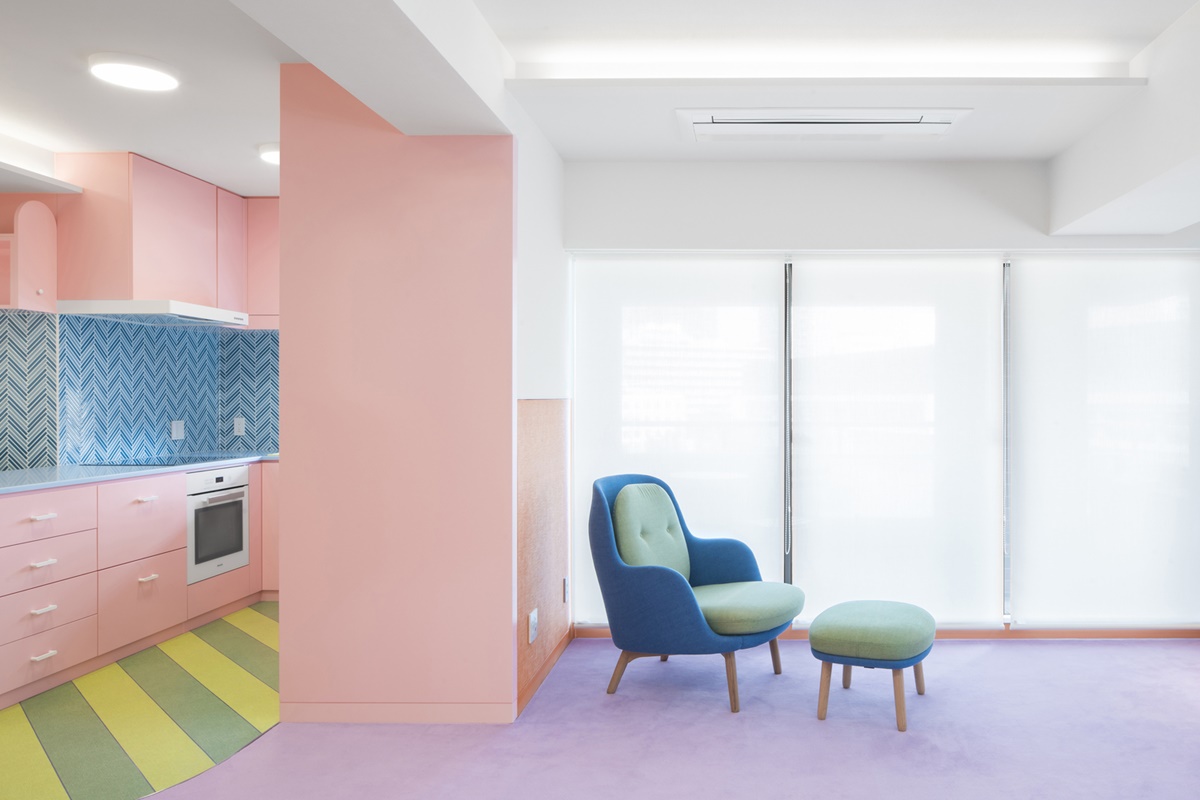 The first thing that catches the eye is the delightful palette of soft pastel colors. Complemented by pure white on the ceilings, parts of walls and some furniture items, this color combination creates a vivid ambiance of freshness and joyful feel that speaks to the heart.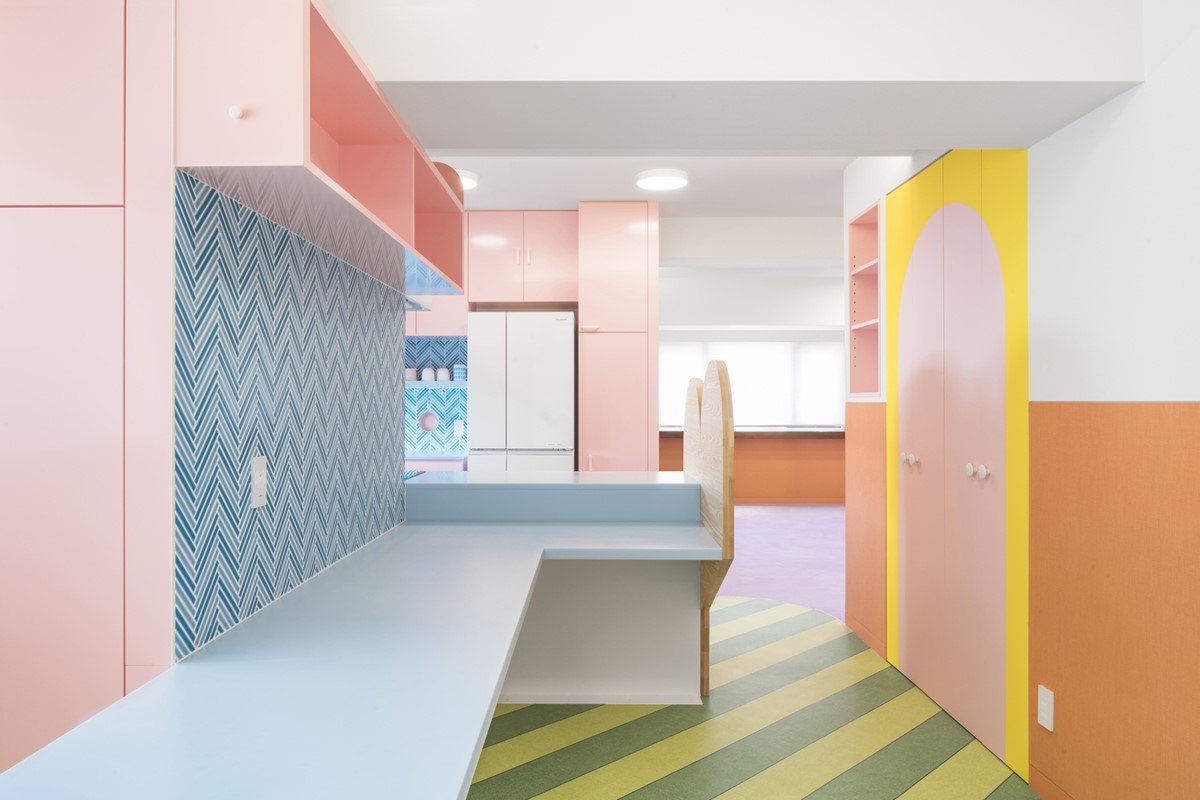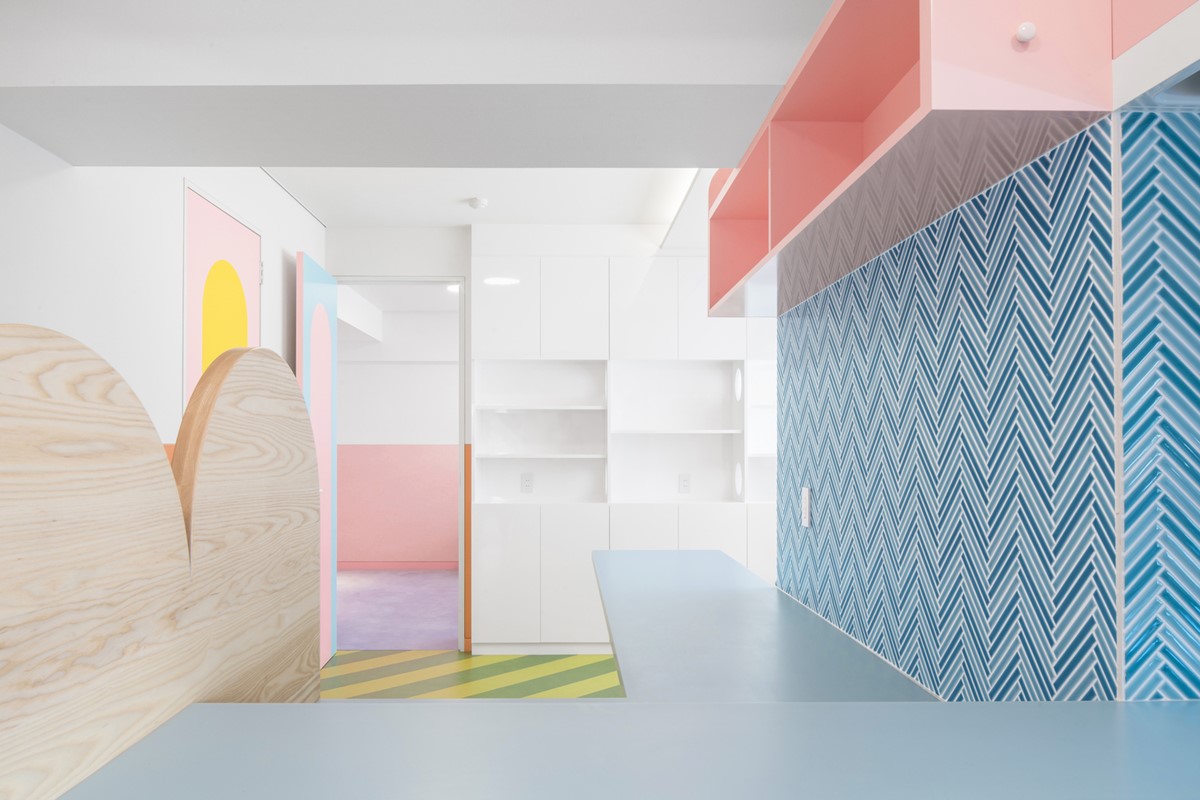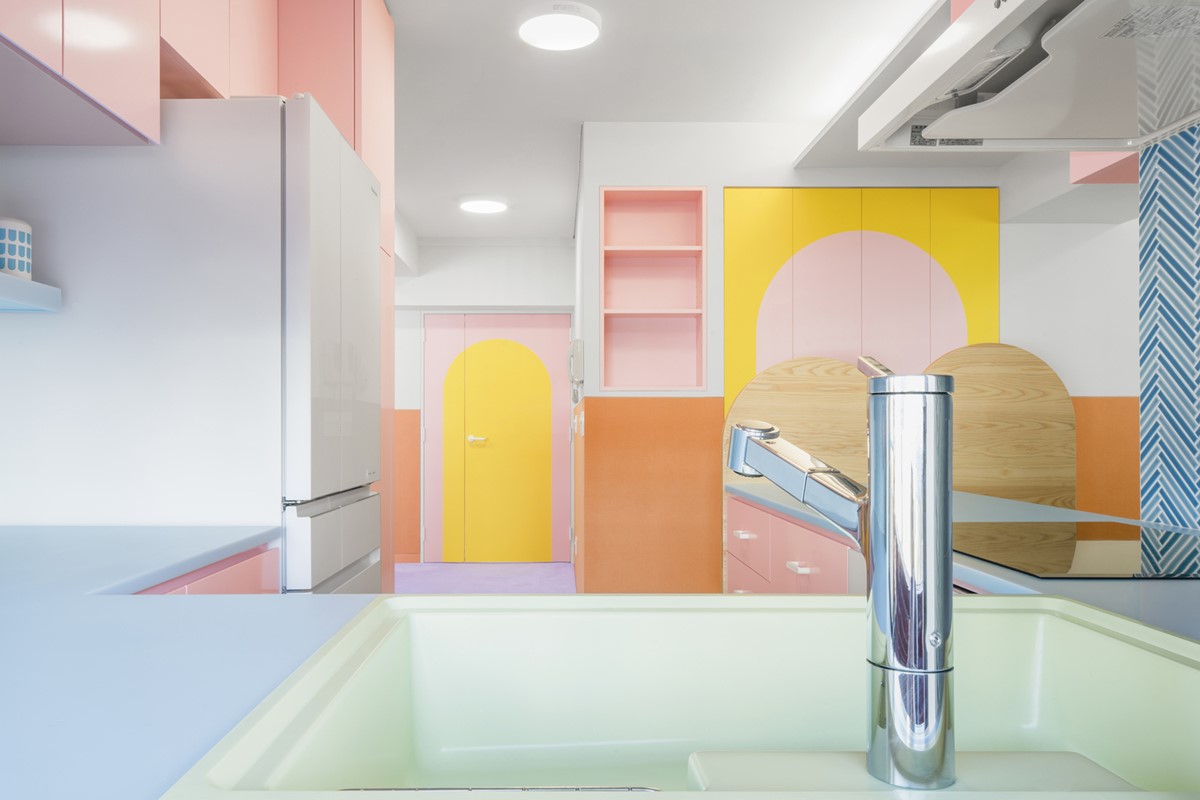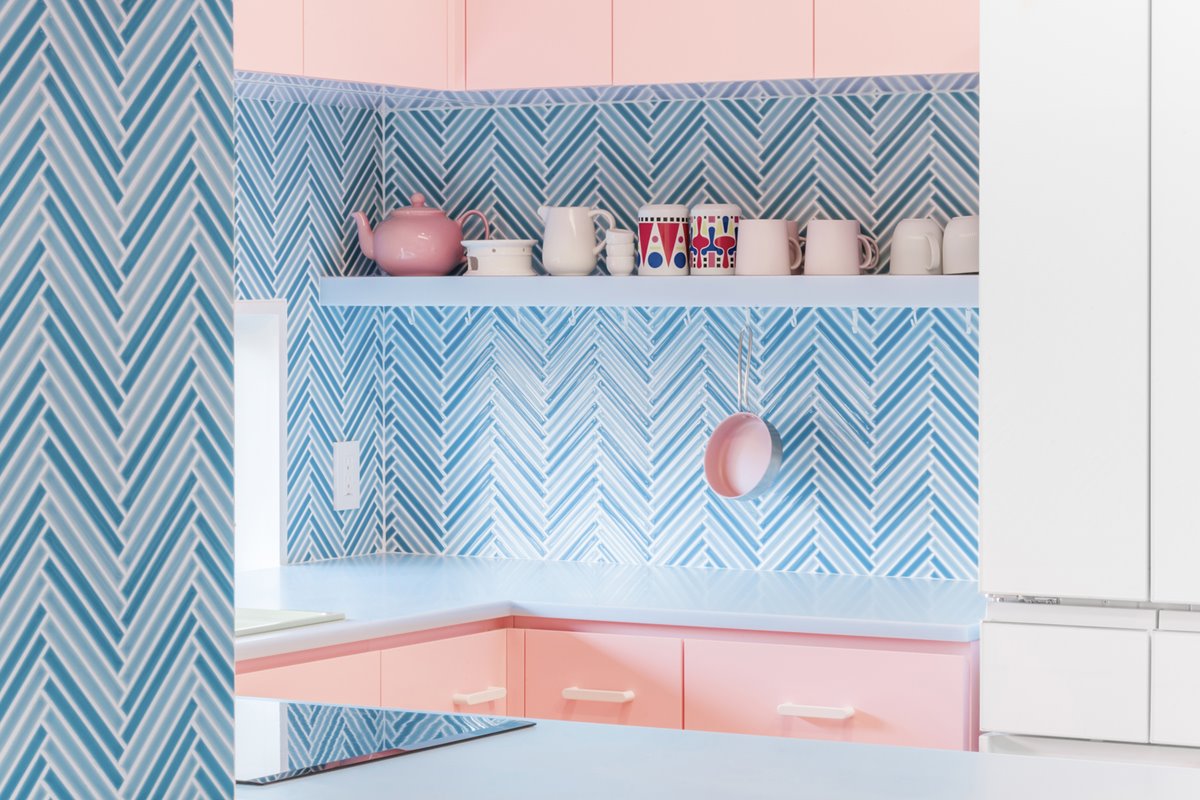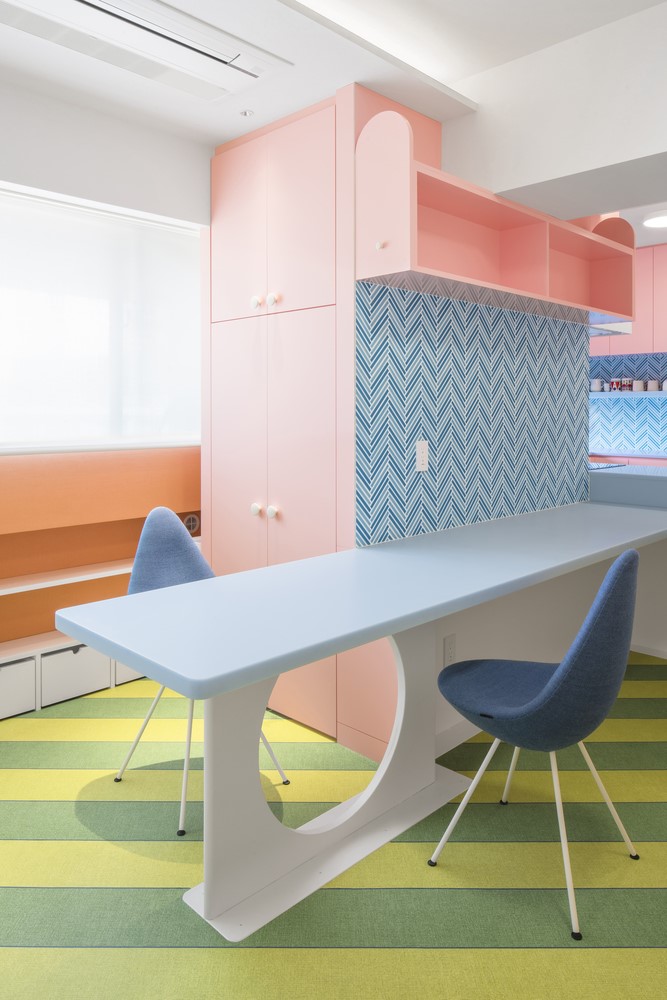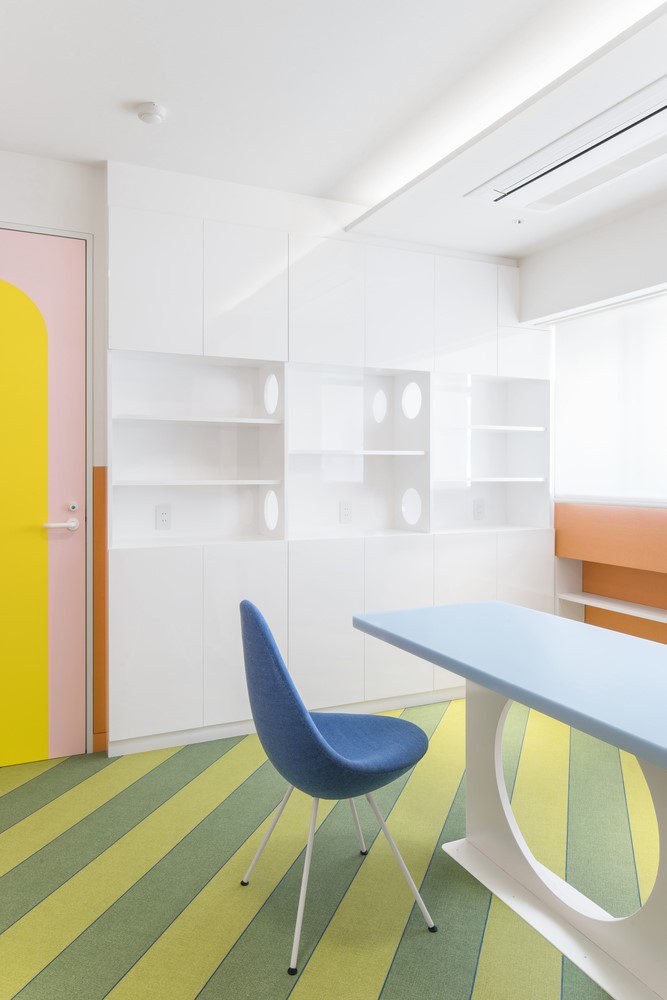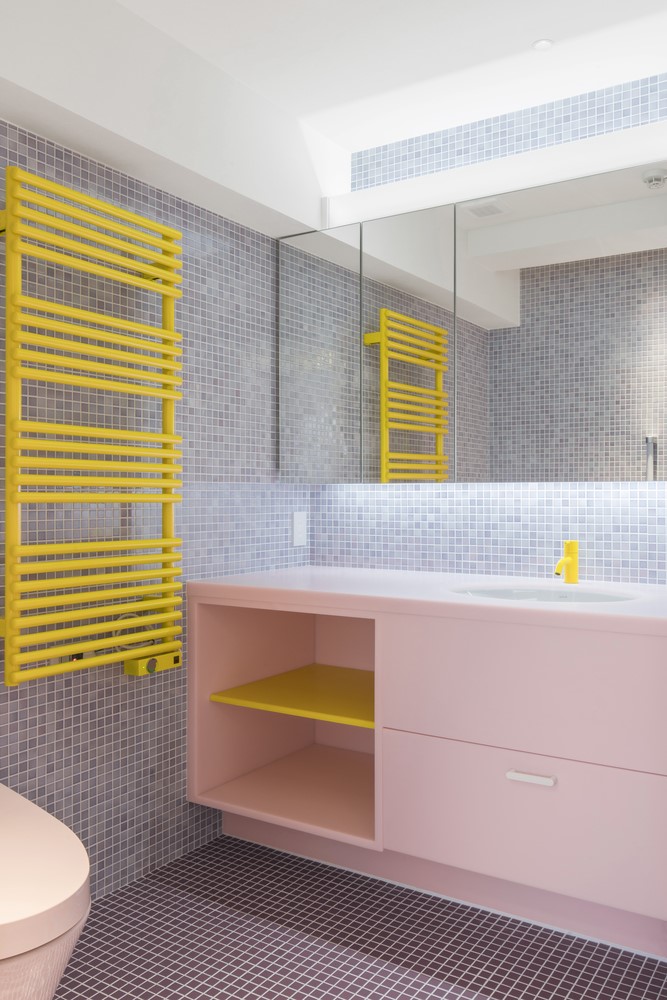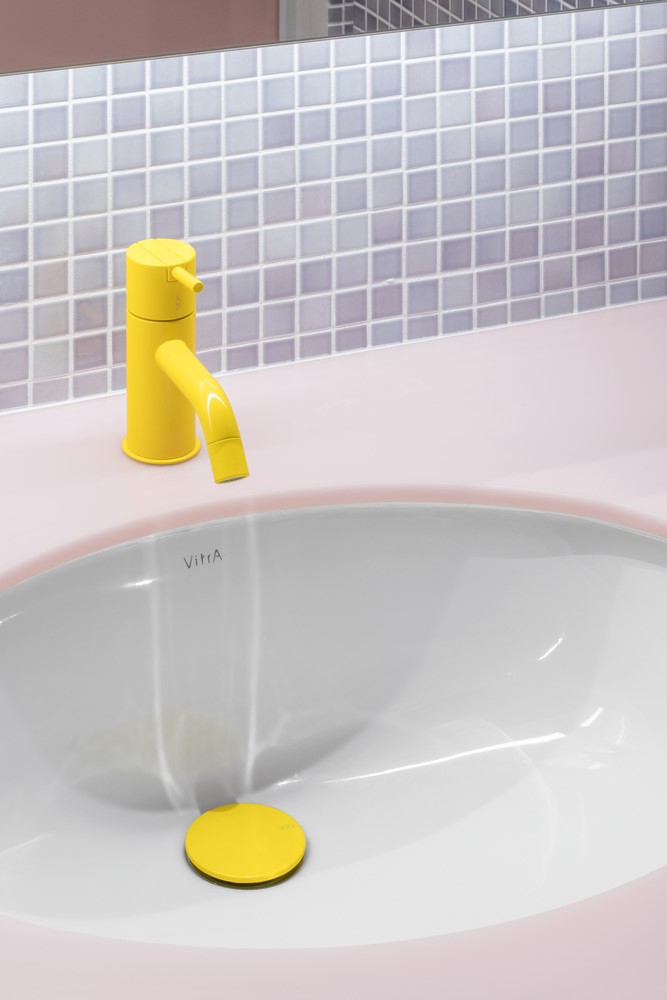 The playful freedom in color has been further stretched onto the unconventional choice of materials and textures. It is why translucent plastic sit so beautifully next to hand crafted natural wood and glossy nylon looks absolutely fab next to exquisite porcelain. There's a seamless transition from hand-woven carpets to vinyl and from textured wallpapers to semi-matte plastic finishes on the walls that pleases the eye with top aesthetics.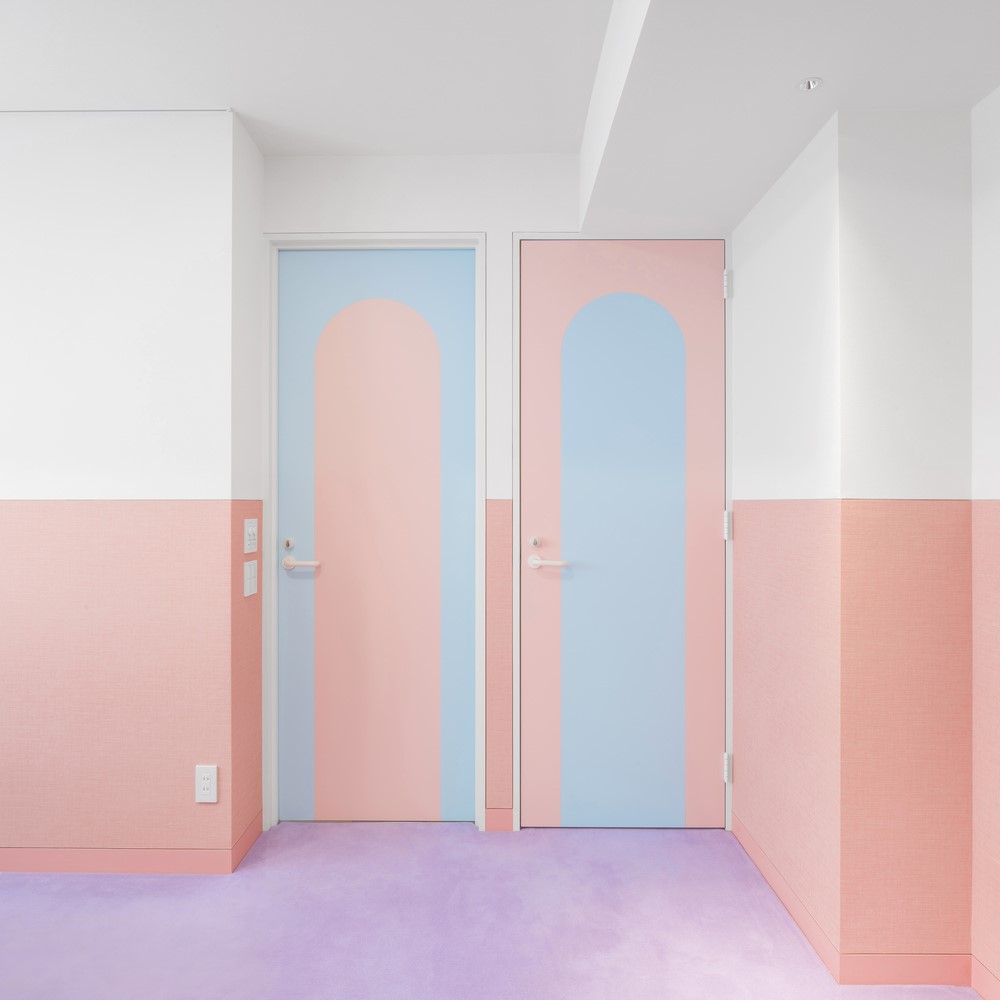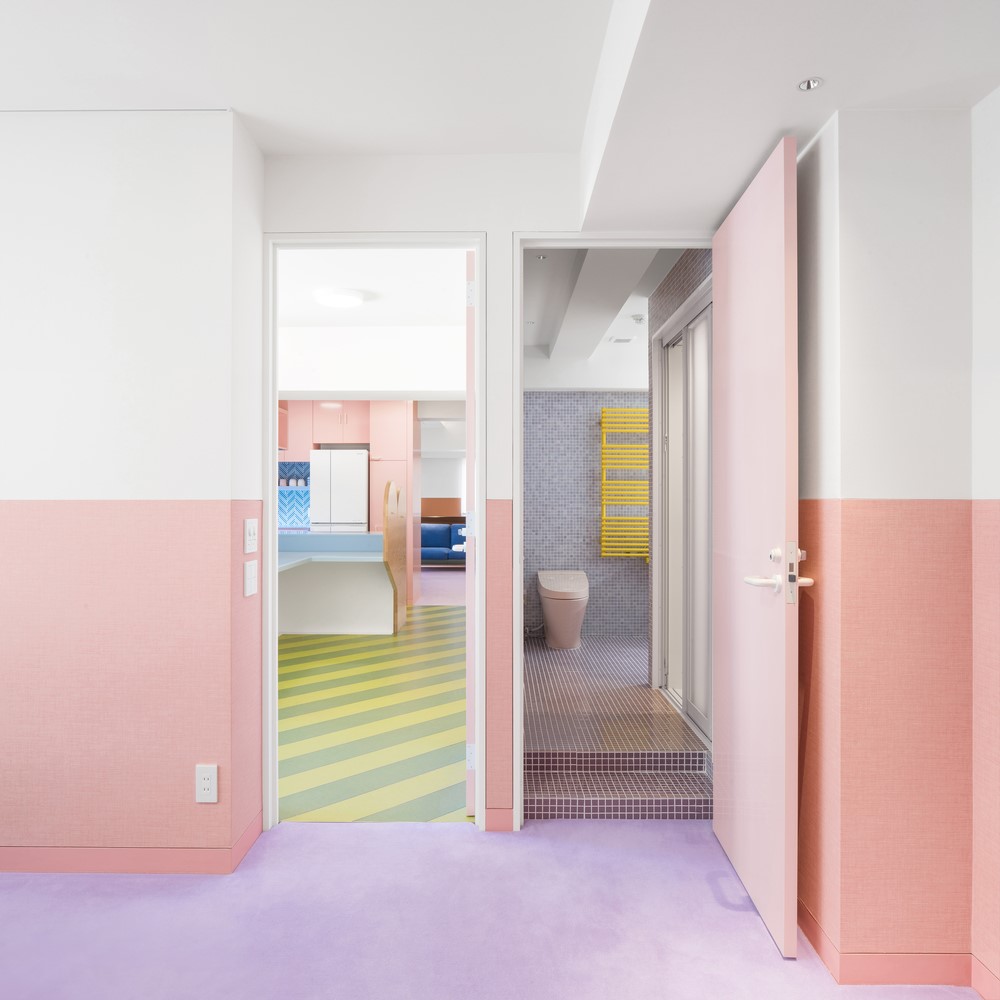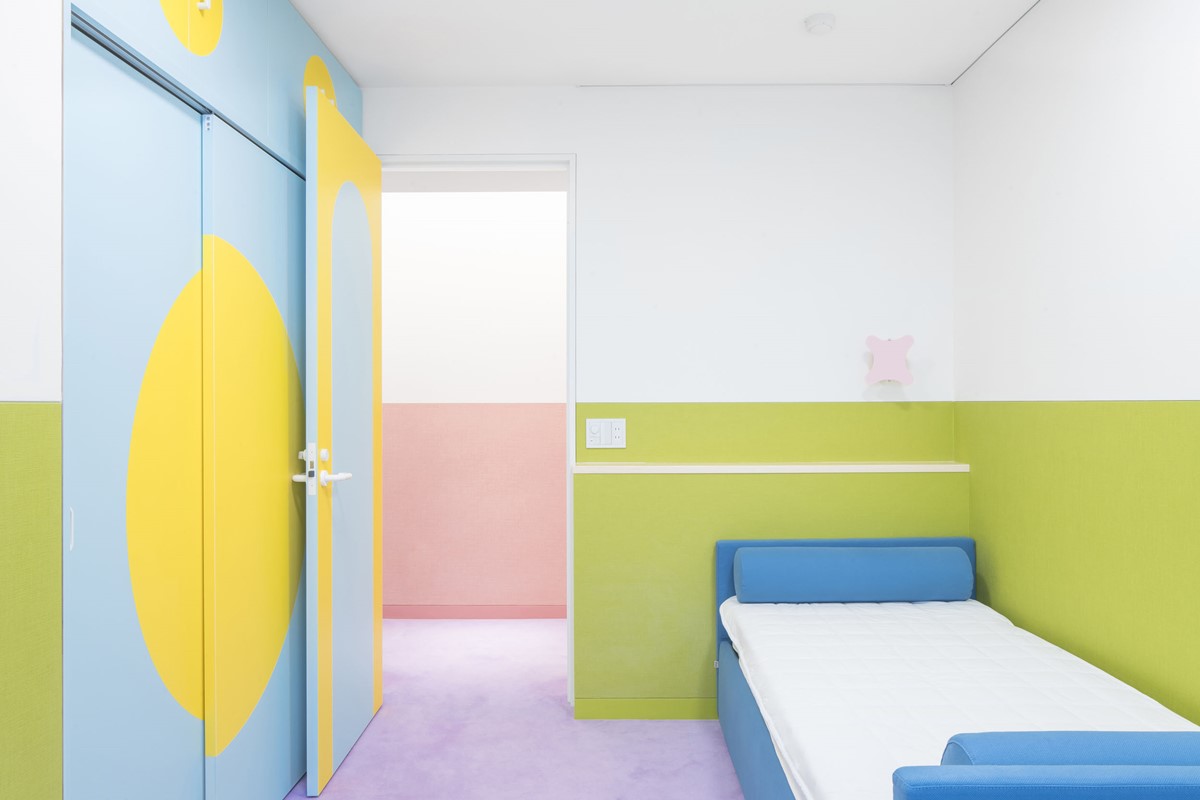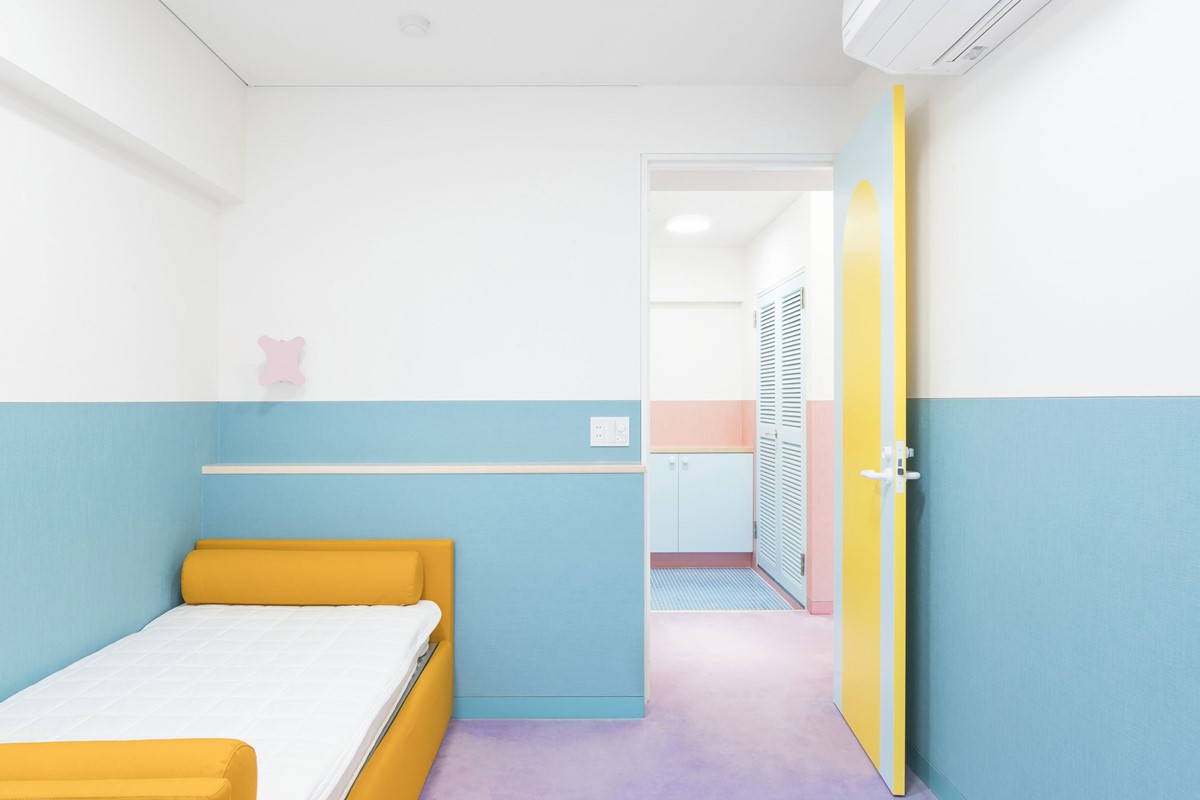 Photography: Jan Vranovsky