The bare and the intricately textured join hands to make some striking impressions in this lovely private residence. Located in the heart of the city of Gothenburg in Sweden, the project adds a subtle twist to contemporary Scandinavian sensibilities by bringing a dash of organic play to it. The typical Nordic sea of white is here beautifully interrupted by swatches of bold and tactile materials and elements, grounding the effervescent in cozier, earthy tones. What results is a beautiful modern urban apartment that embraces the opposites to reaffirm its roots and inspiration.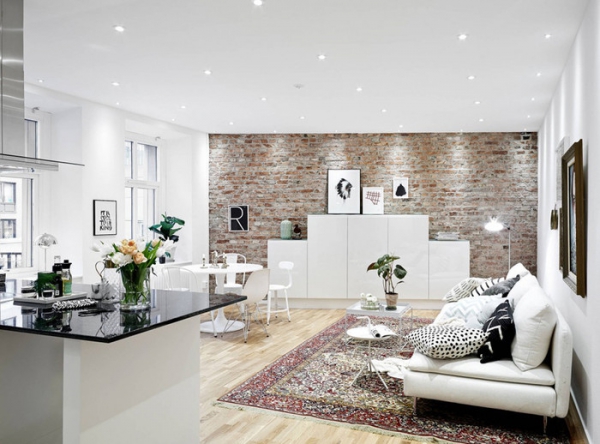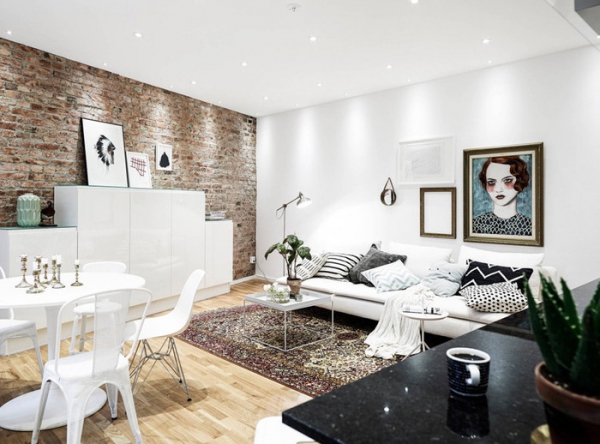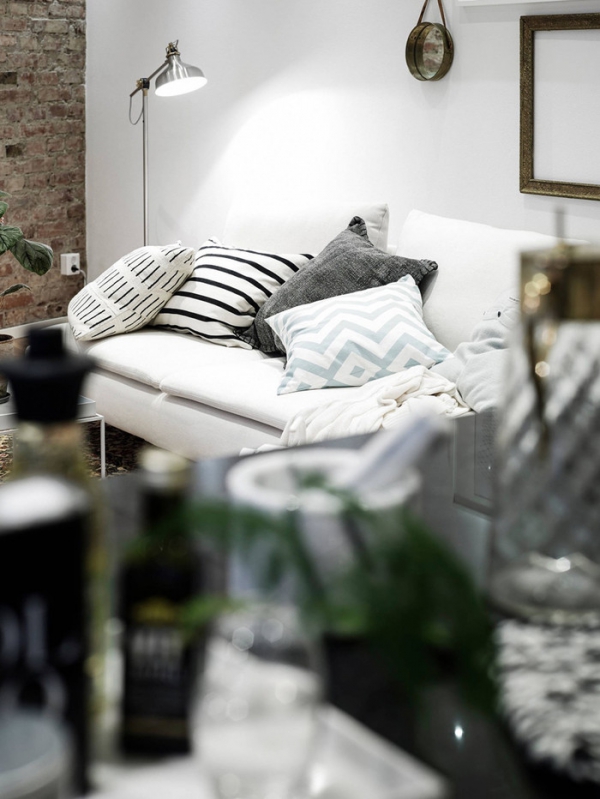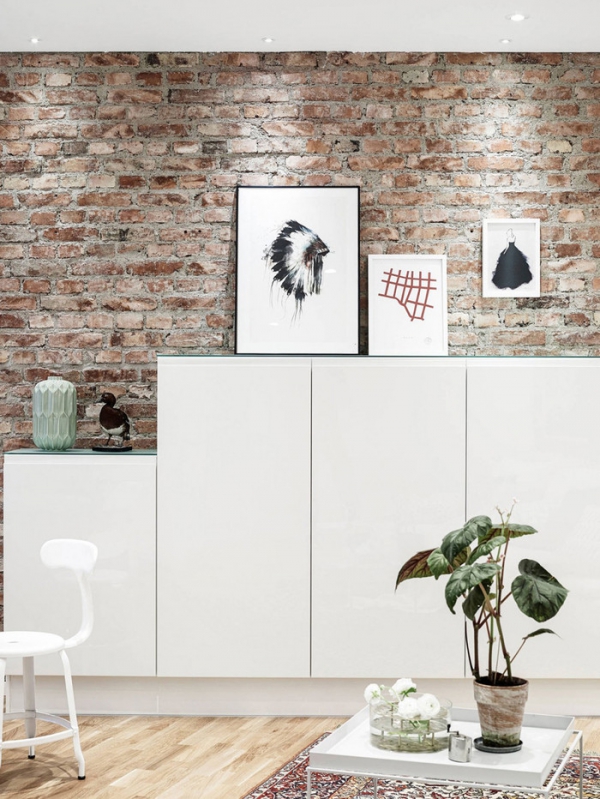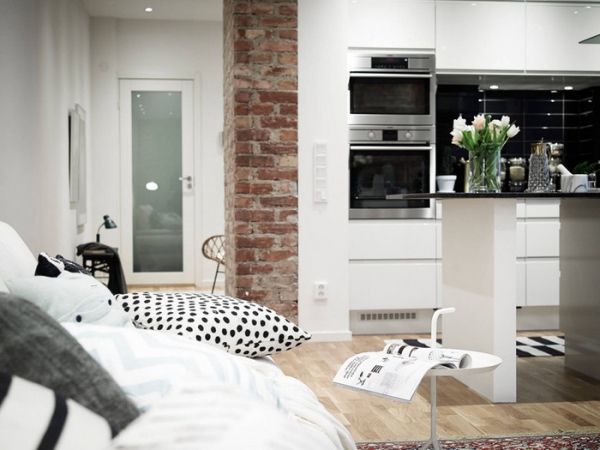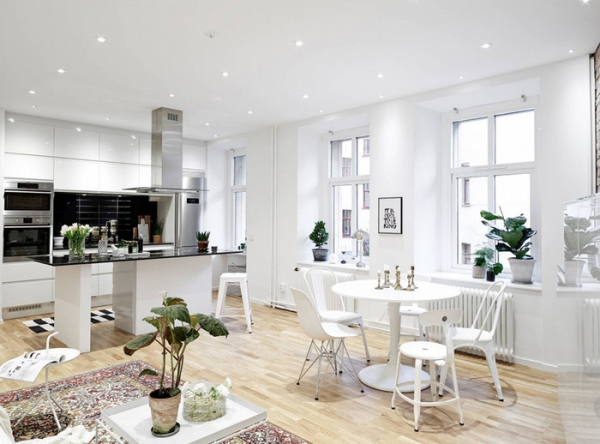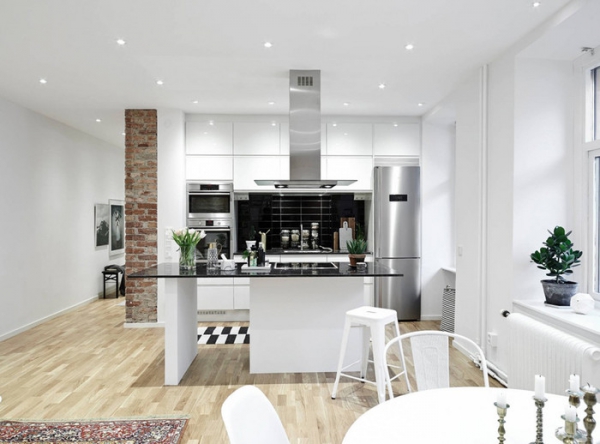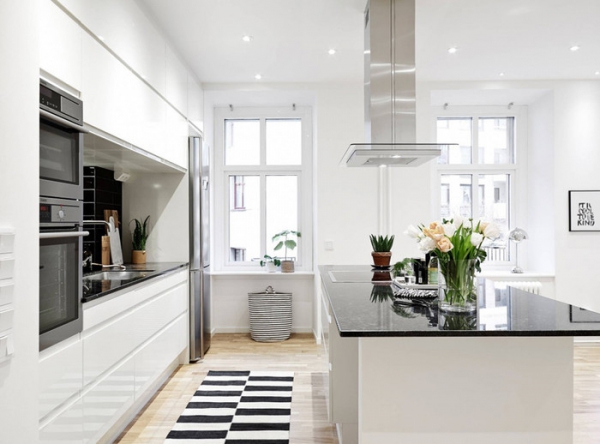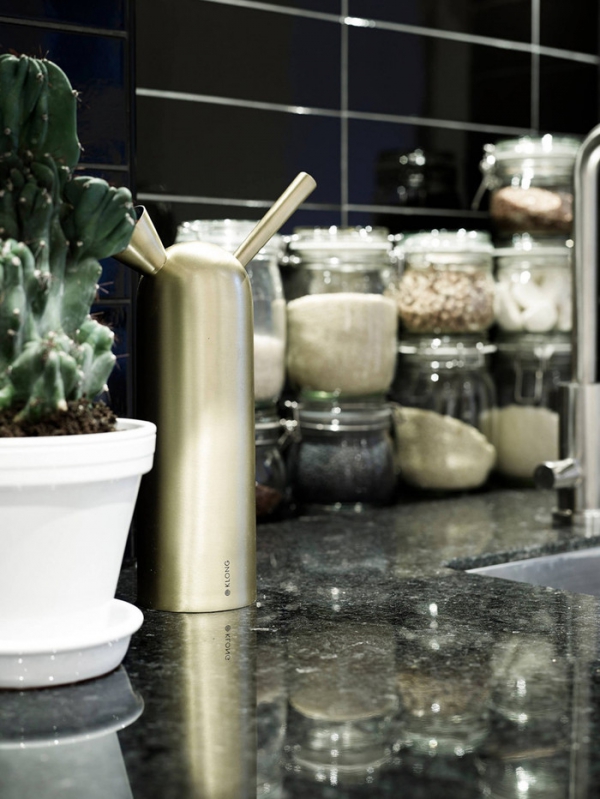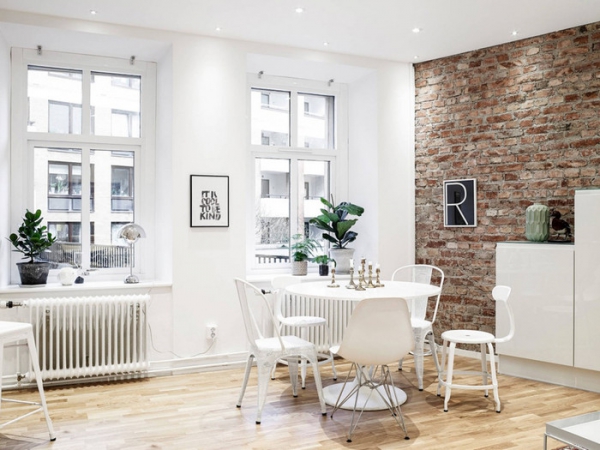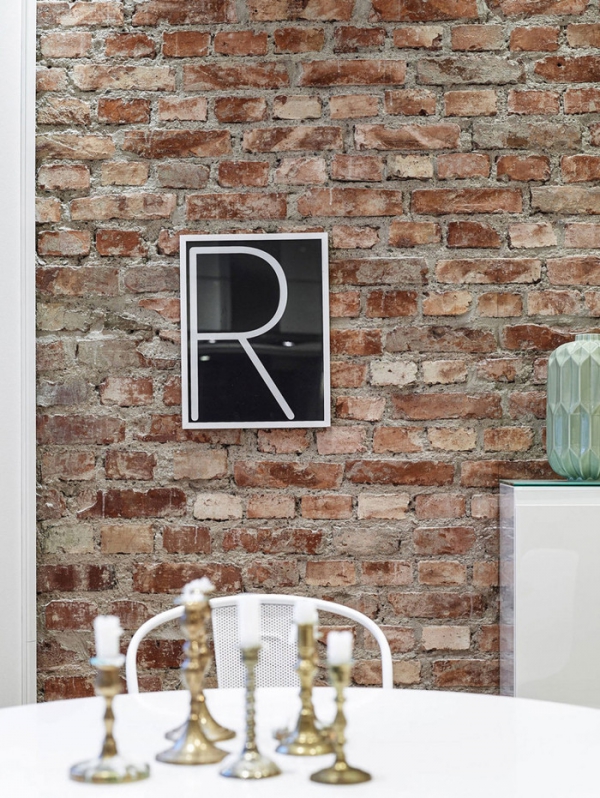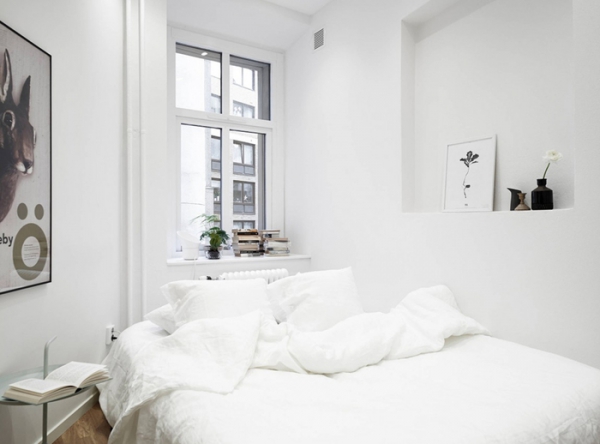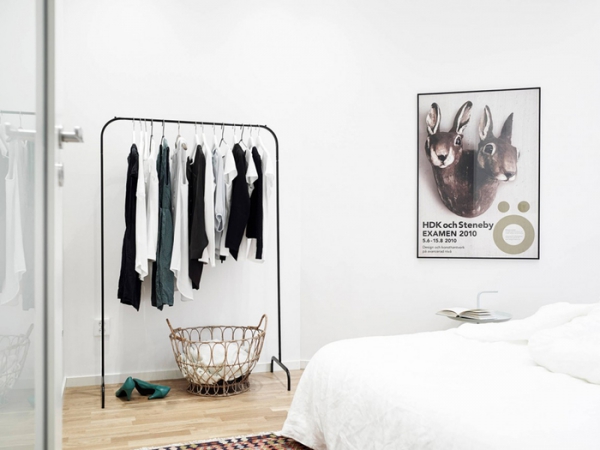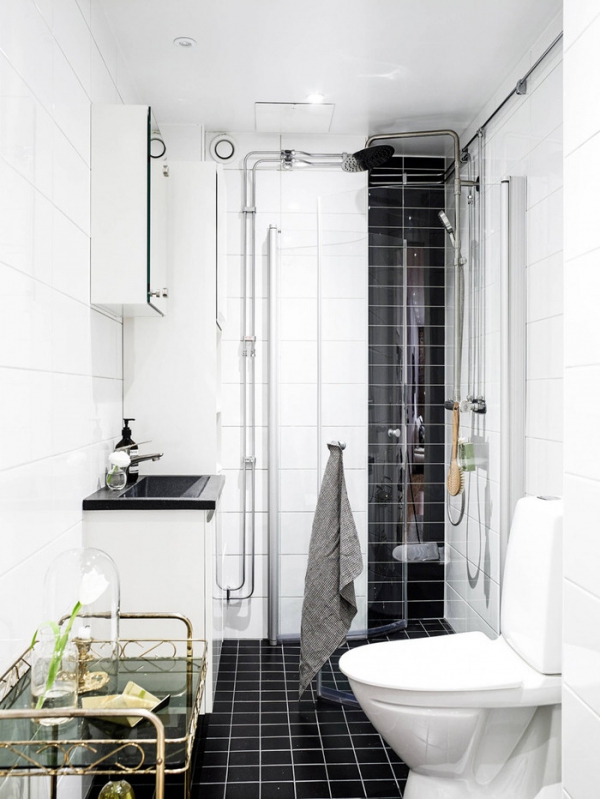 Images found here
Instead of standing in stark contrast, the bare brick walls and rich oriental carpets complement the Scandinavian theme, emerging as an intricate backdrop to the serenely toned ideas and elements that populate this modern urban apartment. Like a work of art, the textures here span across time and space, to weave together the utterly composed and elegantly restrained minimalist interiors; the scheme therefore does not get lost in a sea of white, using its backdrop to stand out and proud.
A delicate sprinkling of patterns, graphics and art add that final touch to this Scandinavian style apartment, inspiring and setting tone to the space and the conversations that inhabit it.