Color, detail and rich textures come together to add warmth and newfound versatility to Scandinavian contemporary aesthetics in this residential design found on Alvhem. Located in the heart of the Swedish city of Gothenburg, this modern attic apartment reinvents the existing space to take on shades of the future without losing authentic touches of its past. Offering 85 square meters of plush living space, this design overflows with young enthusiasm and stylish lines, making it an ideal pad for the modern family.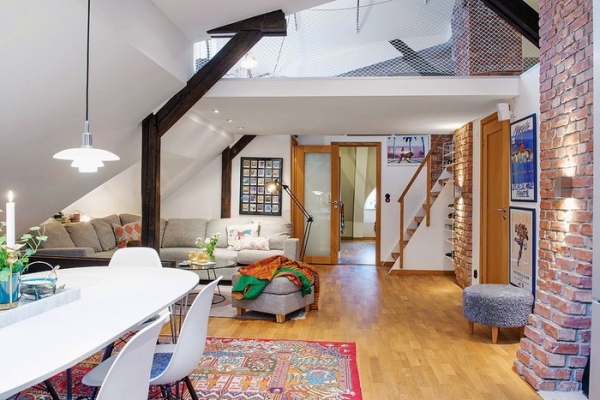 Exposed wooden beams and sloping roofs articulate the unique volume within which this modern attic apartment is contained. These along with the exposed brick walls and wooden flooring create a richly textured canvas for living, imbibing the space with a coziness and intricacy that effortlessly marries tradition with modernity. This attention to detail continues to the furnishings and finishes of the apartment where crisply profiled furniture is contrasted with a canvas of color, pattern and vibrancy.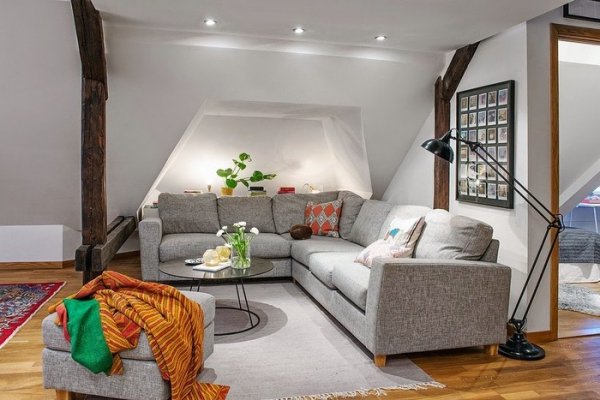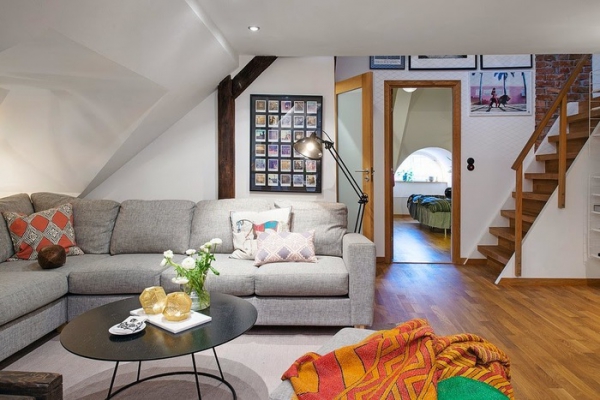 Further, the attic apartment design makes full use of the interesting profiles and features of this turn of the century building, creating fascinating visual foci that celebrate the space and creative whimsy. Laid out in spacious layouts that offer room for breathing and growth, these individual strokes are at a comfortable distance from each other so as to not visually overwhelm the space.