A foray into the individuality of its occupant, this modern apartment design encapsulates the delicate yet fiercely uninhibited spirit of the feminine. A careful composition of form, color and texture by Studio 3 Plus, this design offers a bright, contemporary living space in Bucharest, Romania.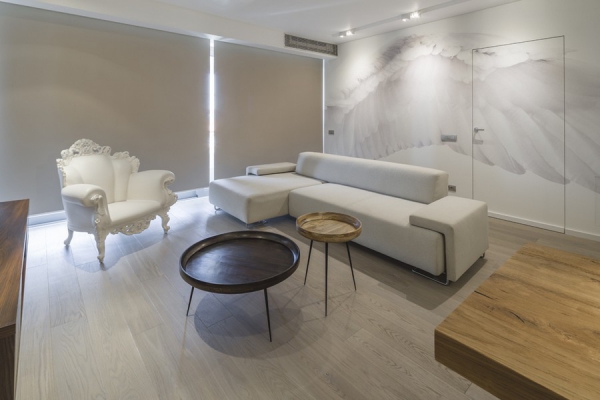 The apartment is fluid in its layout, organized in tandem with the client's lifestyle and requirements. Opening into the very heart of the home, the visitor is greeted with a minimally adorned living-dining. White dominates the affairs here with clean uncluttered lines and the light touch of wall graphics playfully contrasted with a period style armchair. The darker shades of wood in the dining and bookcase give sharp definition to an otherwise ethereal space, anchoring the scheme though subtle detail.
The social core is flanked by the bedroom and bathroom on one side and the kitchen and dresser on the other in this modern apartment design. These are articulated to offer a further window into the mind of its occupant, aligning with the overall design theme with clean, bold strokes and generous, open spaces. Visual textures take on a greater intricacy in the bathroom but are balanced out by the overall lines and simplicity of layout.
A play of subtle contrasts, this modern apartment design explores style and statement through considered movements and introductions into clean, open space. Each element and decision is an extension of a core theme, weaving a story in time and space around it.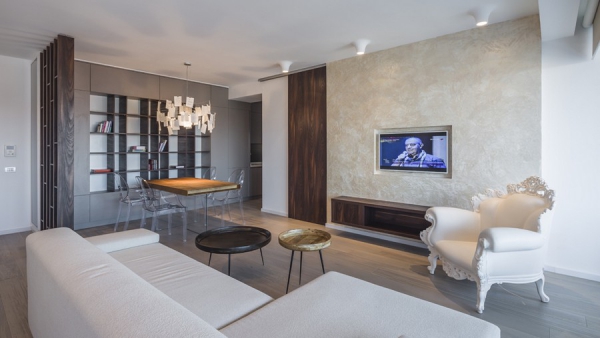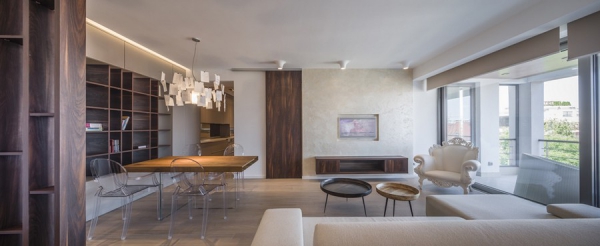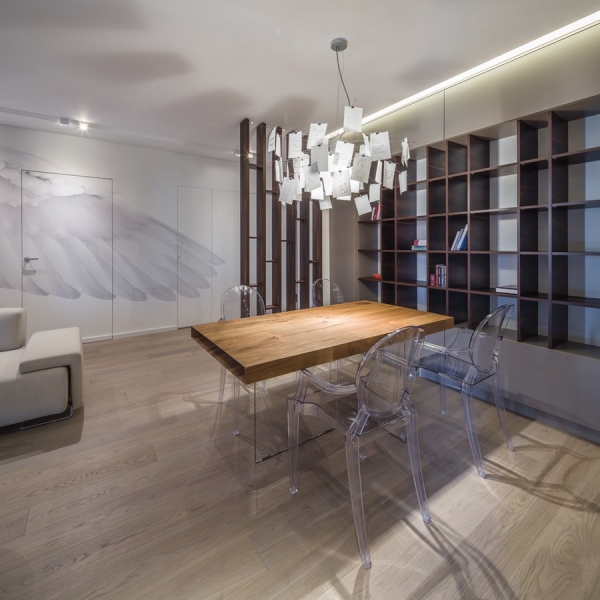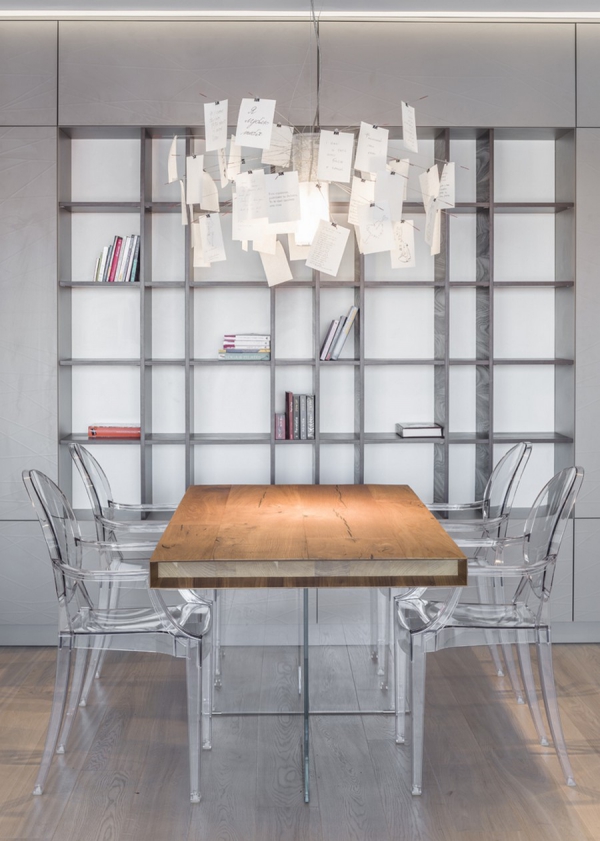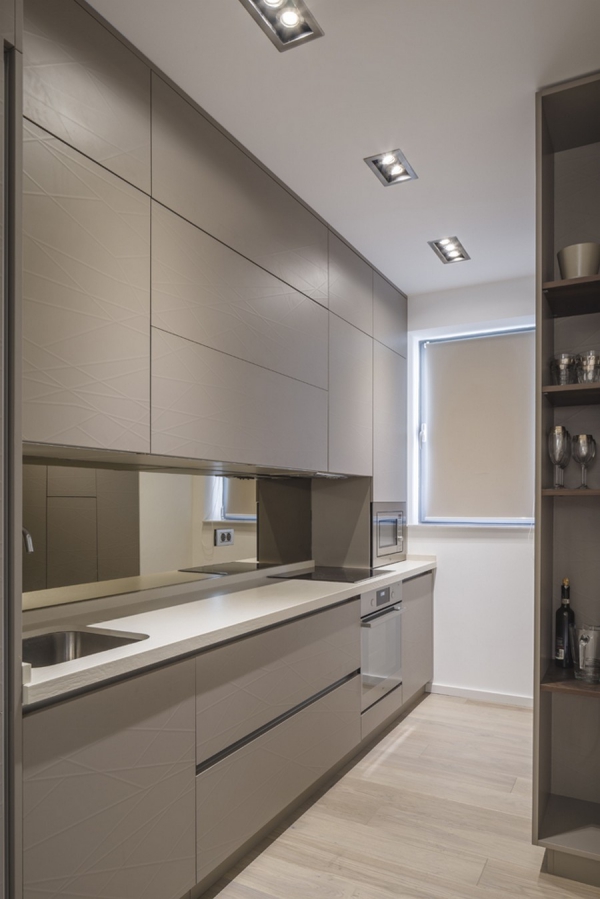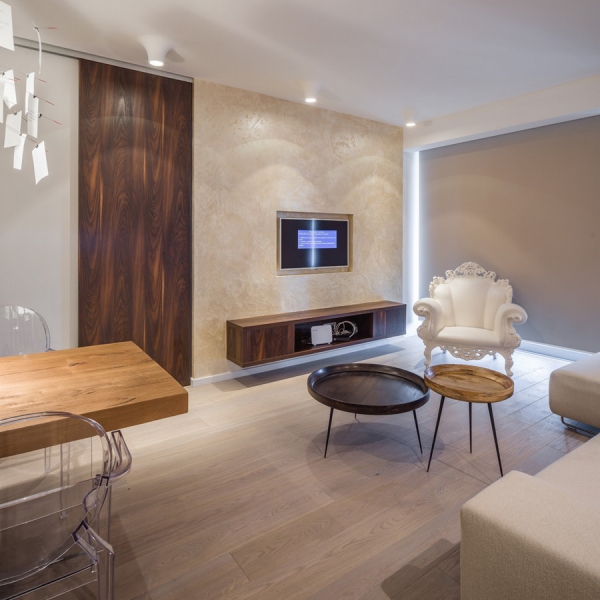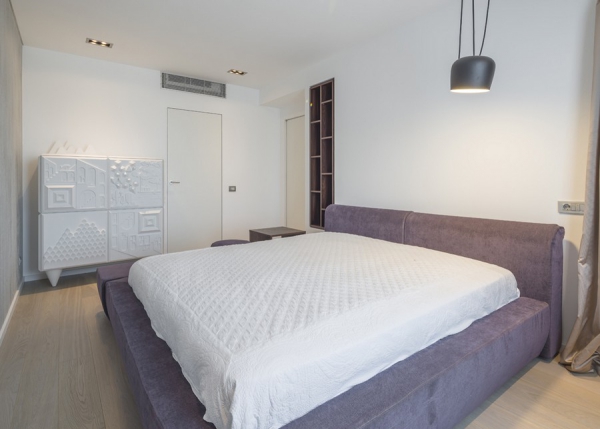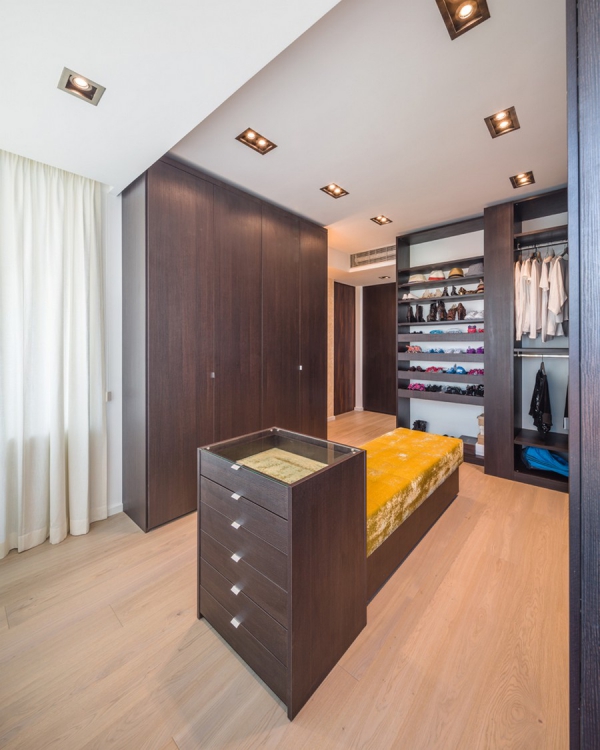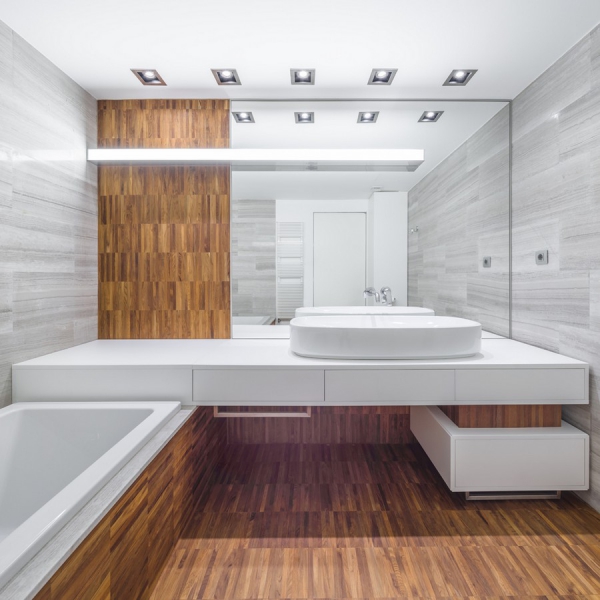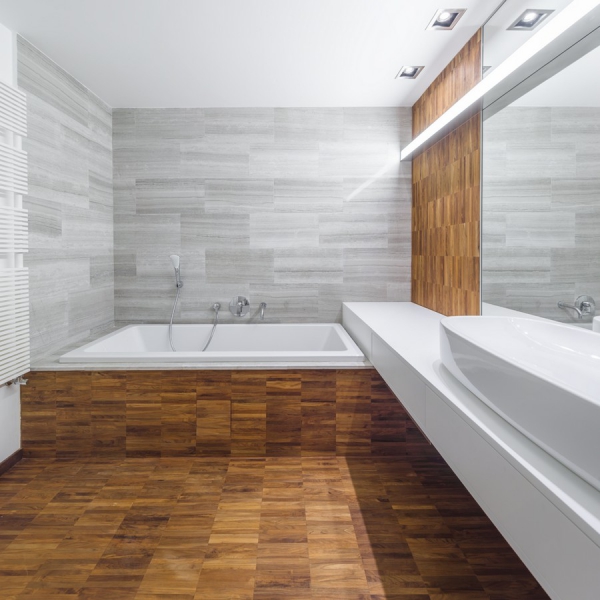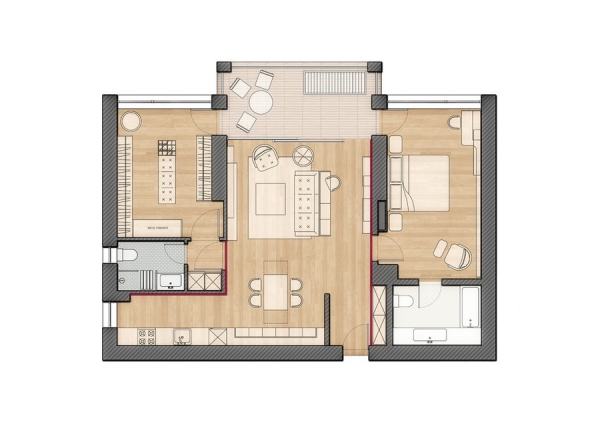 Photos: Cosmin Dragomir