Living alone or with your significant other does usually call for tighter living quarters, which of course is not a bad thing. However, with that being said, smaller spaces can be worked with, decorated, and seemingly expanded with the right décor and paint job.
This small home (only 35 m²) has demonstrated that perfectly; the abundance of white and minimal furniture use has created a space that feels larger than it is. The white opens up all of the rooms, while the perfectly placed and minimally placed furniture and décor barely takes up any space. Simplicity is key to the look of this lovely small home.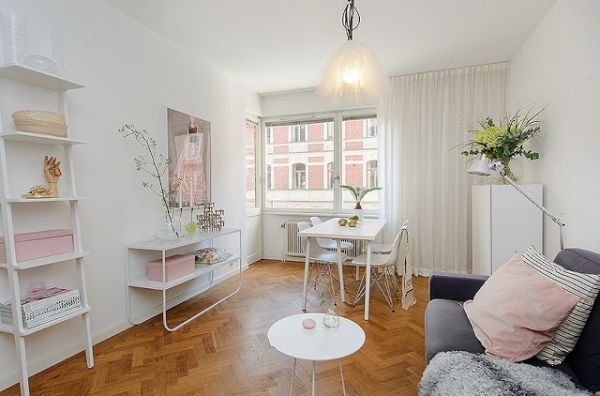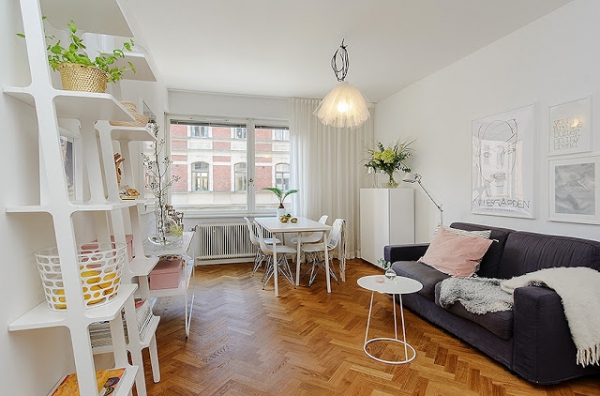 The way in which the appliances have been placed is also quite genius here; for one the laundry room is also the bathroom—how smart is that? You take off your dirty clothes and instead of throwing them on the ground, you can put them in the washer machine (or a hamper next to it, if you choose). The kitchen is also adorably miniature and perfectly compact; the amount of counterpace is minimal but provides enough room to do your cooking; if anything this petite kitchen will ensure that you don't allow this apartment to get dirty—there's no room for it!
The living space and bedroom are still spacious enough to experience comfort without feeling closed in; there's plenty of room for lounging and enjoying this small apartment. What is truly impressive and perhaps one of the most awesome parts of the whole home is the back balcony. While also a nice little snug area, it provides the most excellent view of the city. So you can sit back and enjoy the view; maybe the sunset while you have a cocktail or the sunrise with your morning coffee.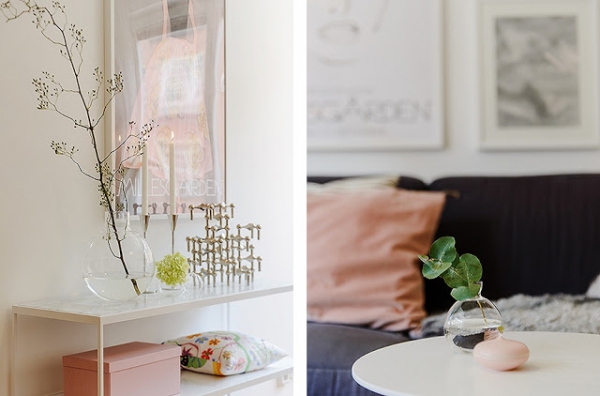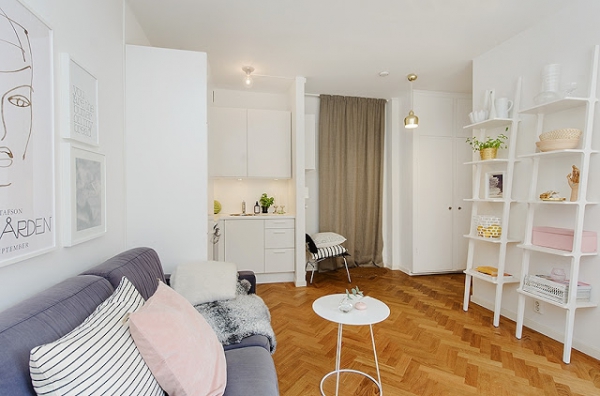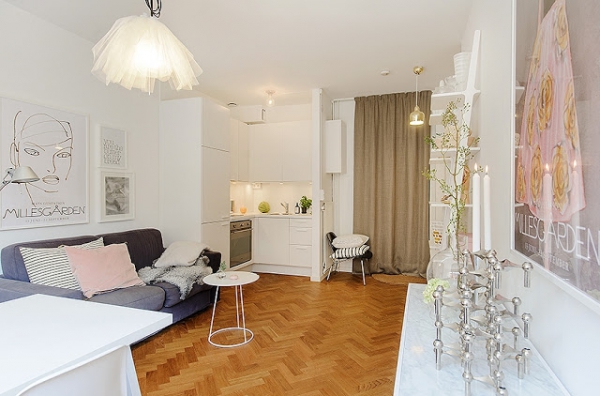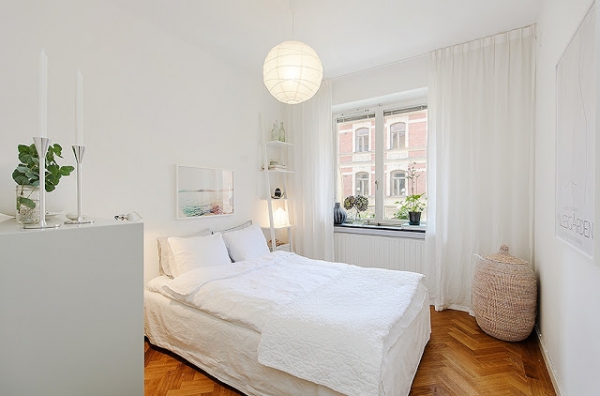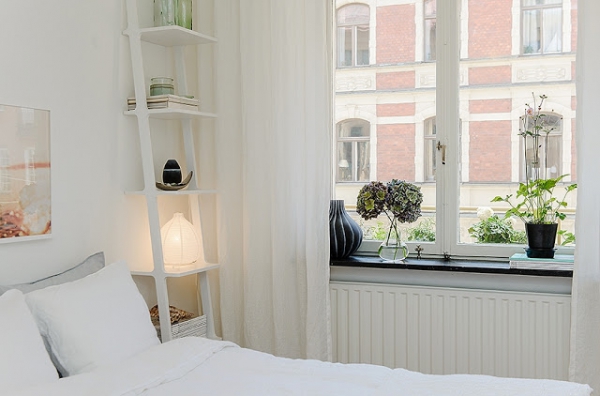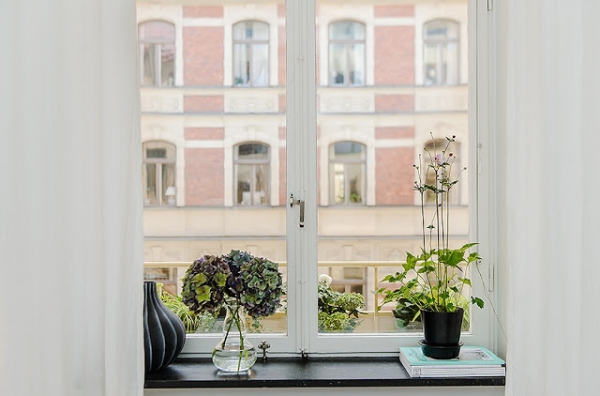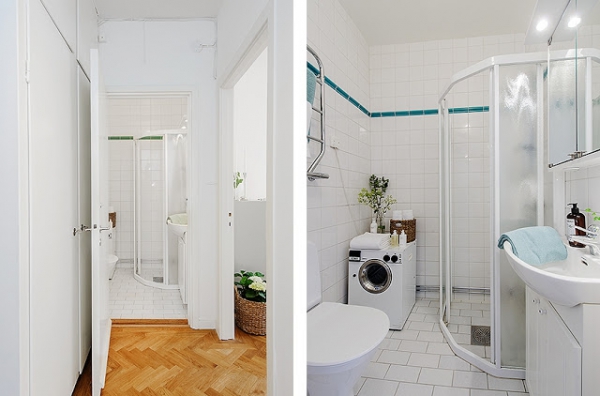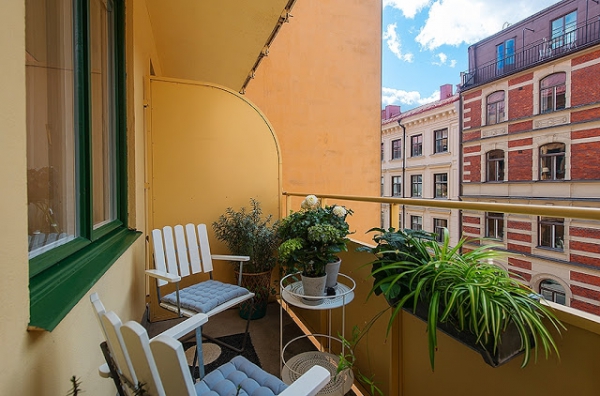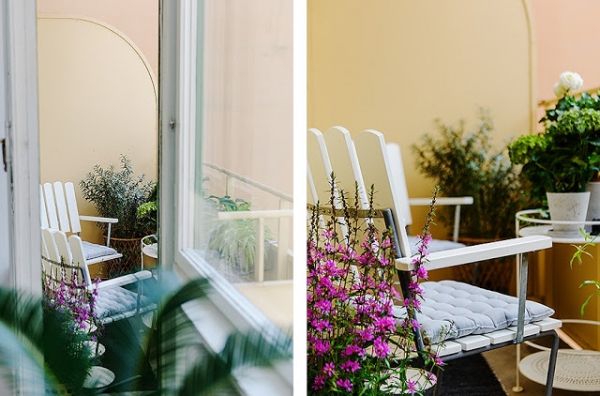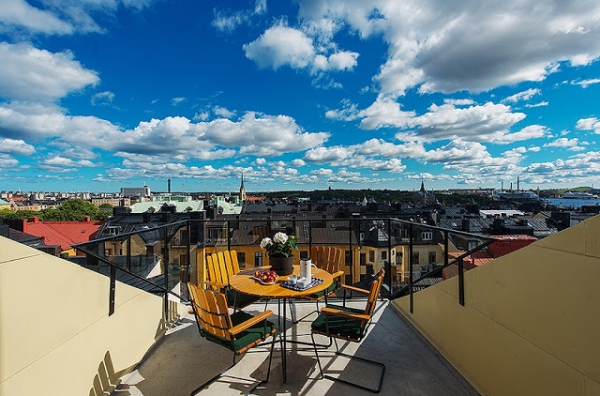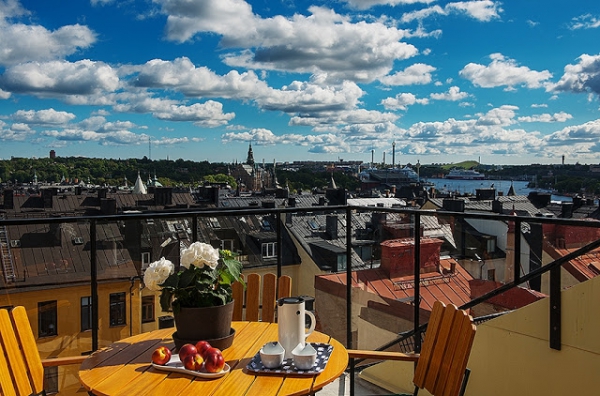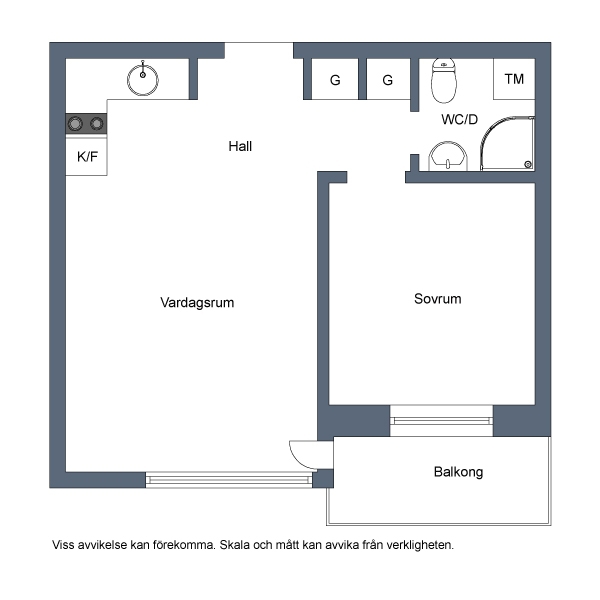 Images found here (website in Portuguese)