Urban living poses so many challenges and chief among them is crammed spaces. Never be disheartened though as we explore numerous ways of house decorating. Anything from a one-story to a two-story house design can be remodeled in such a glamorous way that your overall house design will be transformed from drab to fab!
You can place a conch shell on your bathroom basin, potted plants next to your bed, oil lamps on the kitchen window ledge or your child's painting framed on the wall. All of these can be your perfect accessory to add a dash of life to your adorable home.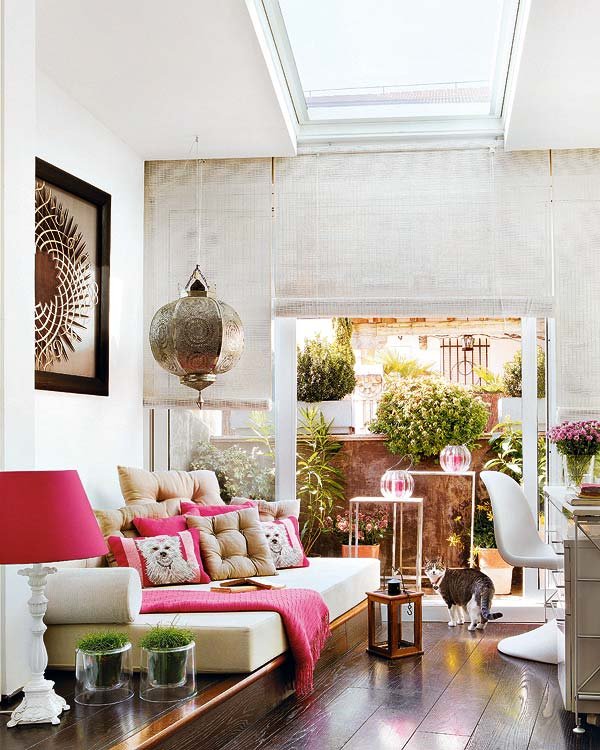 You don't need a private lawn space to start your hobby garden. Simply place a few pots in the verandah and voila – your own Zen garden each time you look out the window. The window doesn't have to be covered in those boring curtain drapes. Use your imagination and add the rustic tussle fabric stored away in the attic or the Jute weave shades so in vogue.
A bit of color can revamp any dull surroundings into a welcoming abode. Throw a magenta shawl on the couch or cover your duvet in flaming red and see how the magic begins. Your entire space will be accentuated.
Place an antique lamp shade in your living room and see how this piece will become the central focus of any conversation with friends. Any antique furniture or object adds a certain beauty and elegance unmatched by any modernistic design. Explore the charm of some old fashioned pieces right in your home. A small space doesn't mean you need to add doors. By removing doors between units you immediately give the illusion of space to any city home. Similarly by creating glass bathroom you eliminate the superfluous and double the apartment space.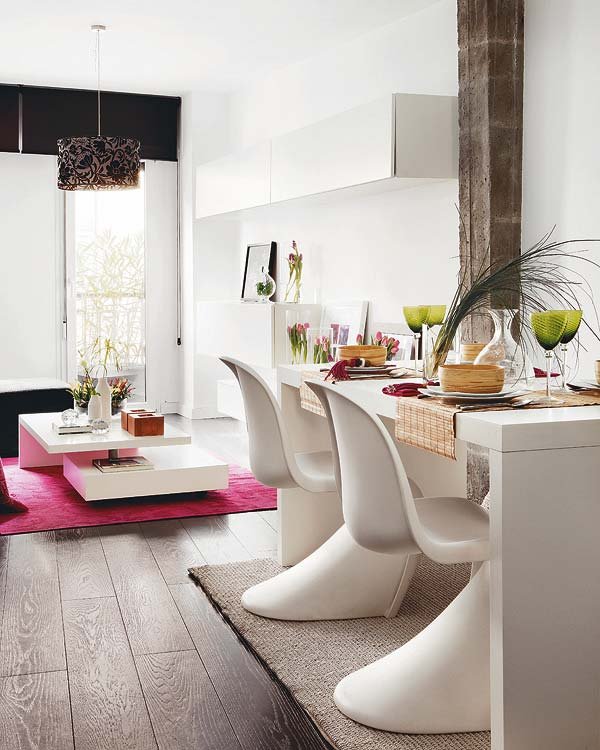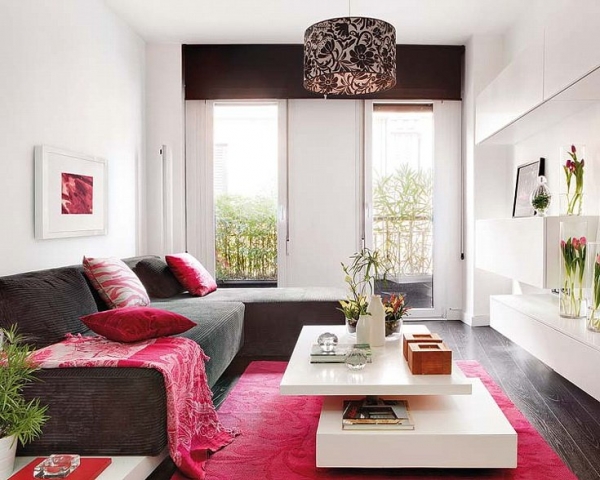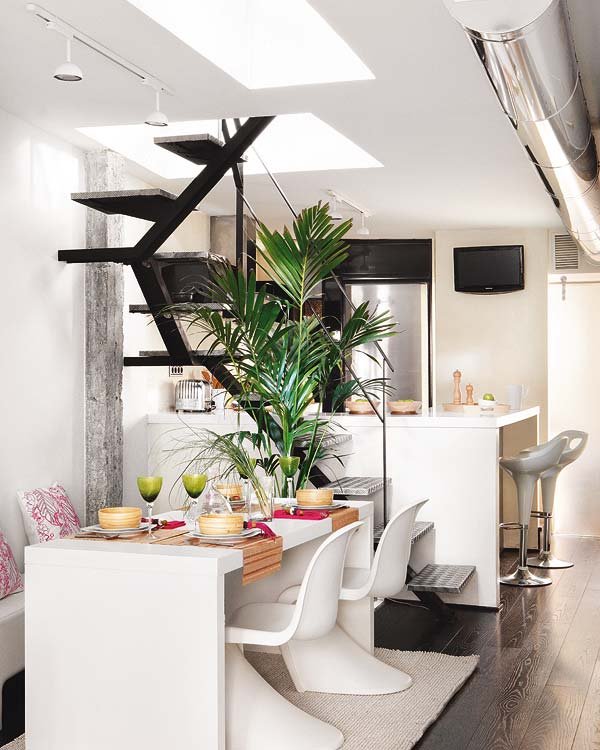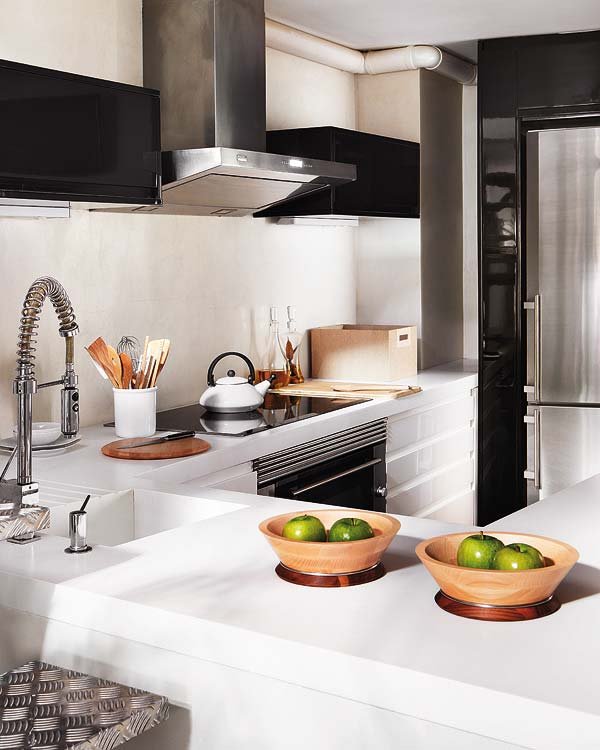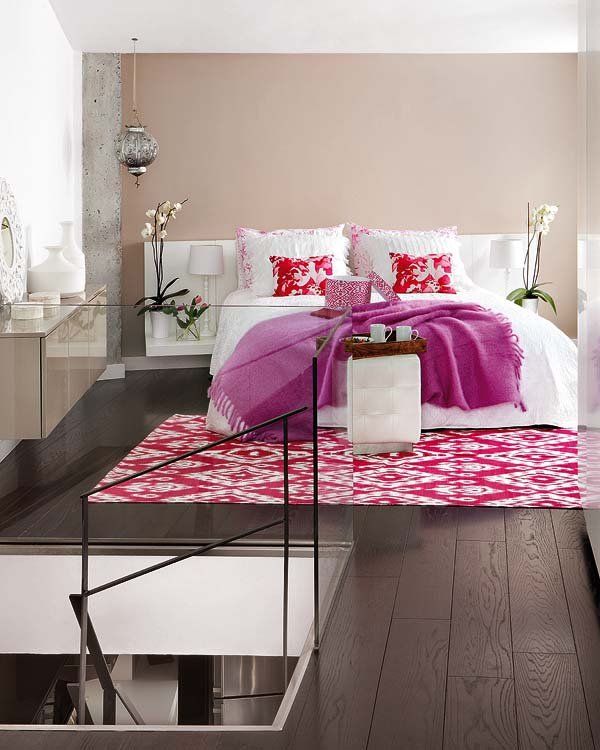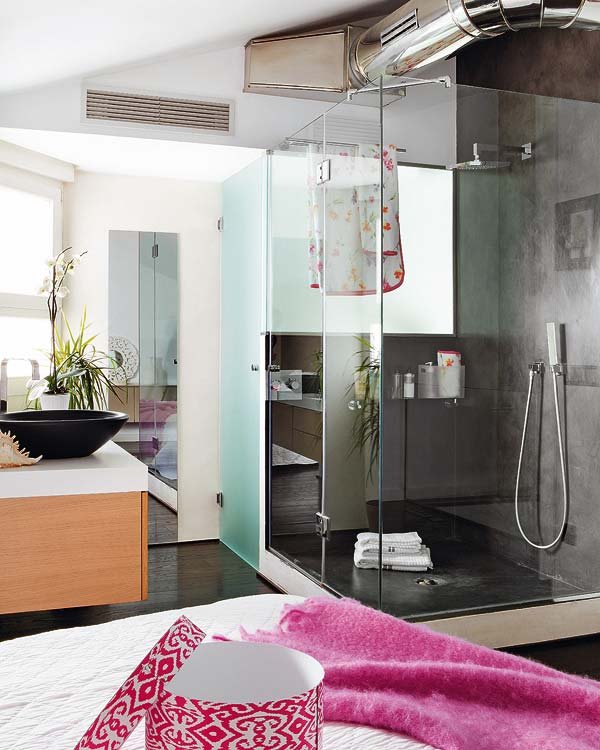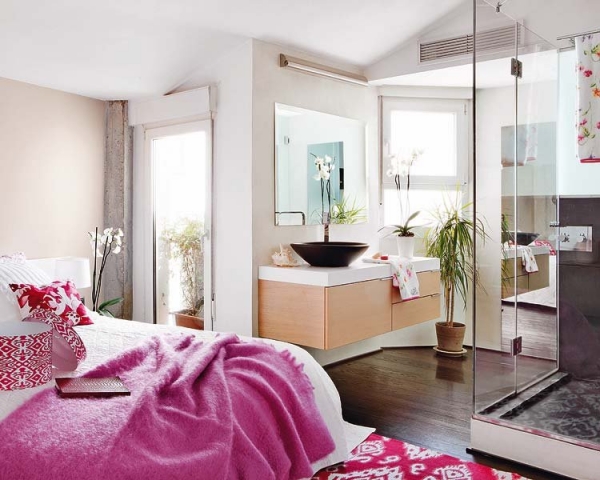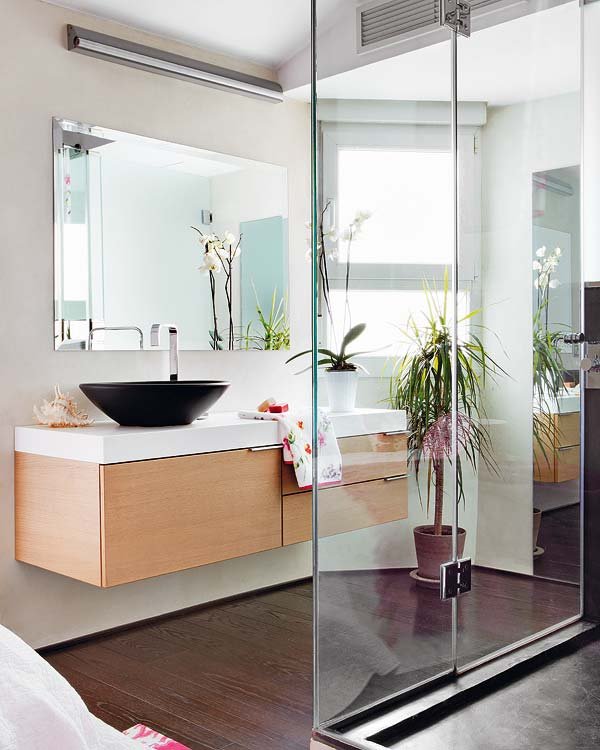 Images found here