Extrapolating conventions to marry contemporary design and sensibilities with sub-tropical influences, the Northern Rivers Beach House in South Golden Beach, Australia brings a unique medley of architectural ideas, experiences and solutions to the table.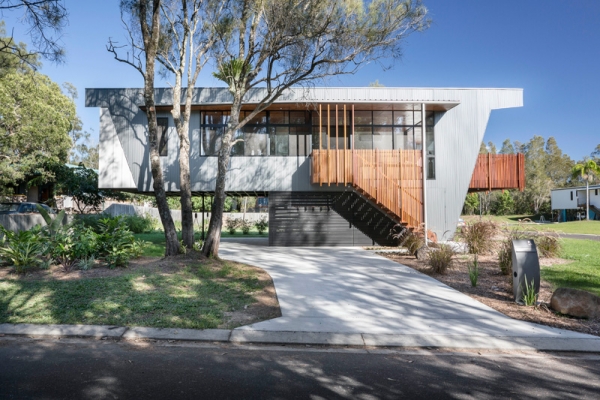 Transforming the constraints placed by a conservative budget, small site and flooding regulations into key generators of its design; this contemporary two-story house takes an efficient and sustainable approach.
Architects Refresh*Design move away from mere indulgences, to create a beach house that focuses on the ambitions of its owners. The result is a cost effective home that is well connected to nature and offers opportunities for open engagement and living even in a temperate climate.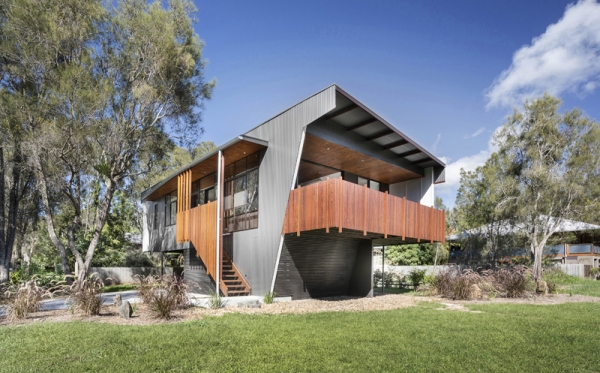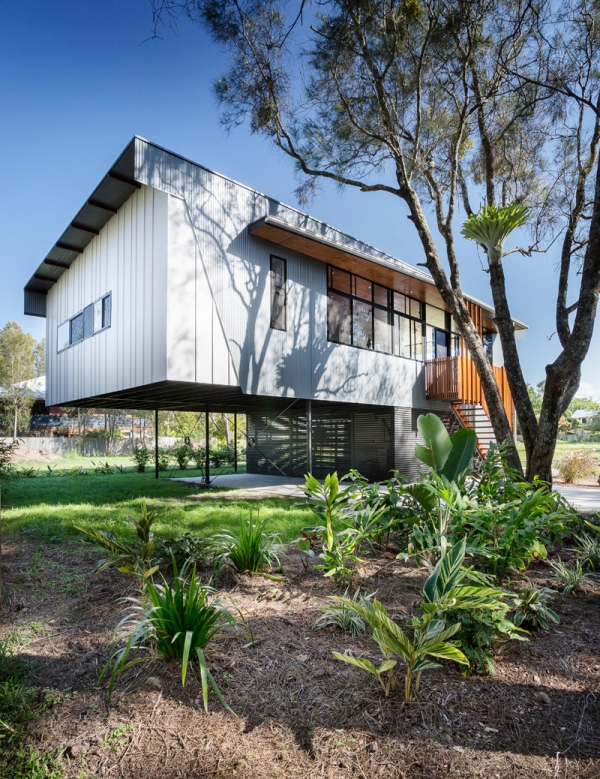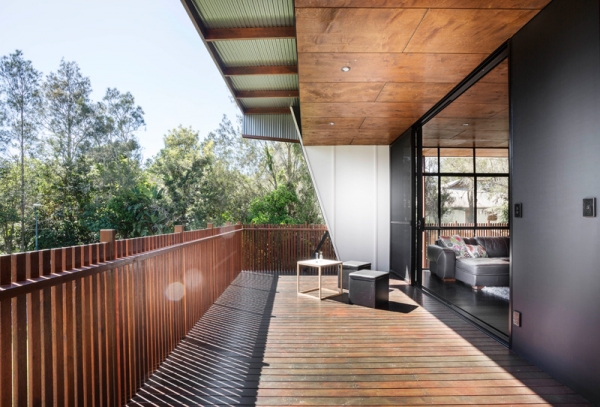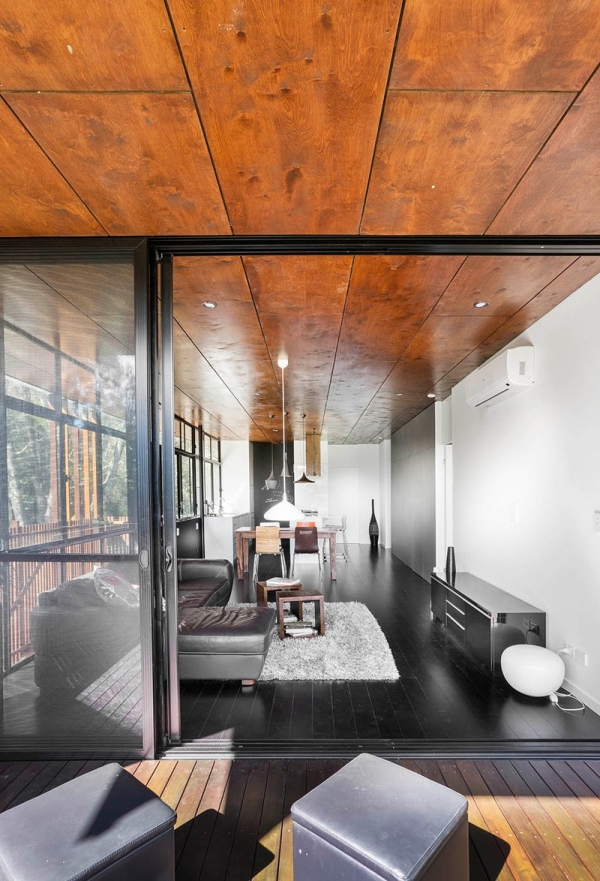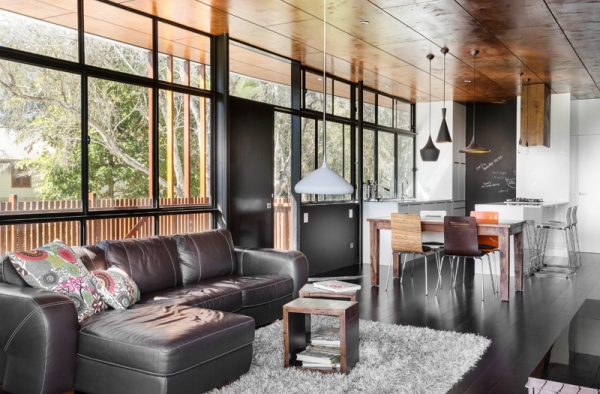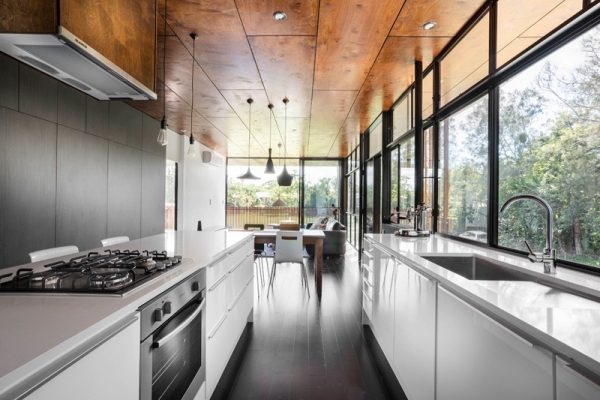 Negotiating the climatic and geological demands, the architects create a centrally anchored contemporary house, cantilevered at both ends.
With the living areas distributed on the upper level in a largely open planned space, the every day activities of its residents are washed in panoramic views and an abundance of natural light.
Timber battened railing and features bring movement to the steel core and structure, while offering it subtle connection with the local vernacular; it also keeps the design afloat in warm and inviting tones.
The design makes full use of passive solar design, natural ventilation as well as sustainably sourced plantation timber, plywood, and bamboo flooring to meet both – budgetary constraints and aesthetic demands.